9 Best Nightclubs in Hong Kong an Unforgettable Nightlife Experience
Compared to most Asian cities, there is a wider selection of nightclubs in Hong Kong. No matter how fast-paced and dynamic Hong Kong is by the morning, everything is cranked up a level after the sun sets due to the city's international atmosphere, youthful attitude, and massive influx of fresh fired-up expats.
Big room songs rock the clubs and bars around "Lan Kwai Fong" in Central, and techno and house keep the dancefloors crowded in the underground locations. Clubs stay open late. Check out the chic hangouts in and around the well-known Sheung Wan neighbourhood for the newest electronic music. The most well-known nightclubs in Hong Kong can accommodate your needs, whether you want a night of sambuca shots or champagne. Here are 10 nightclubs for an unforgettable nightlife experience.
1. Zentral Club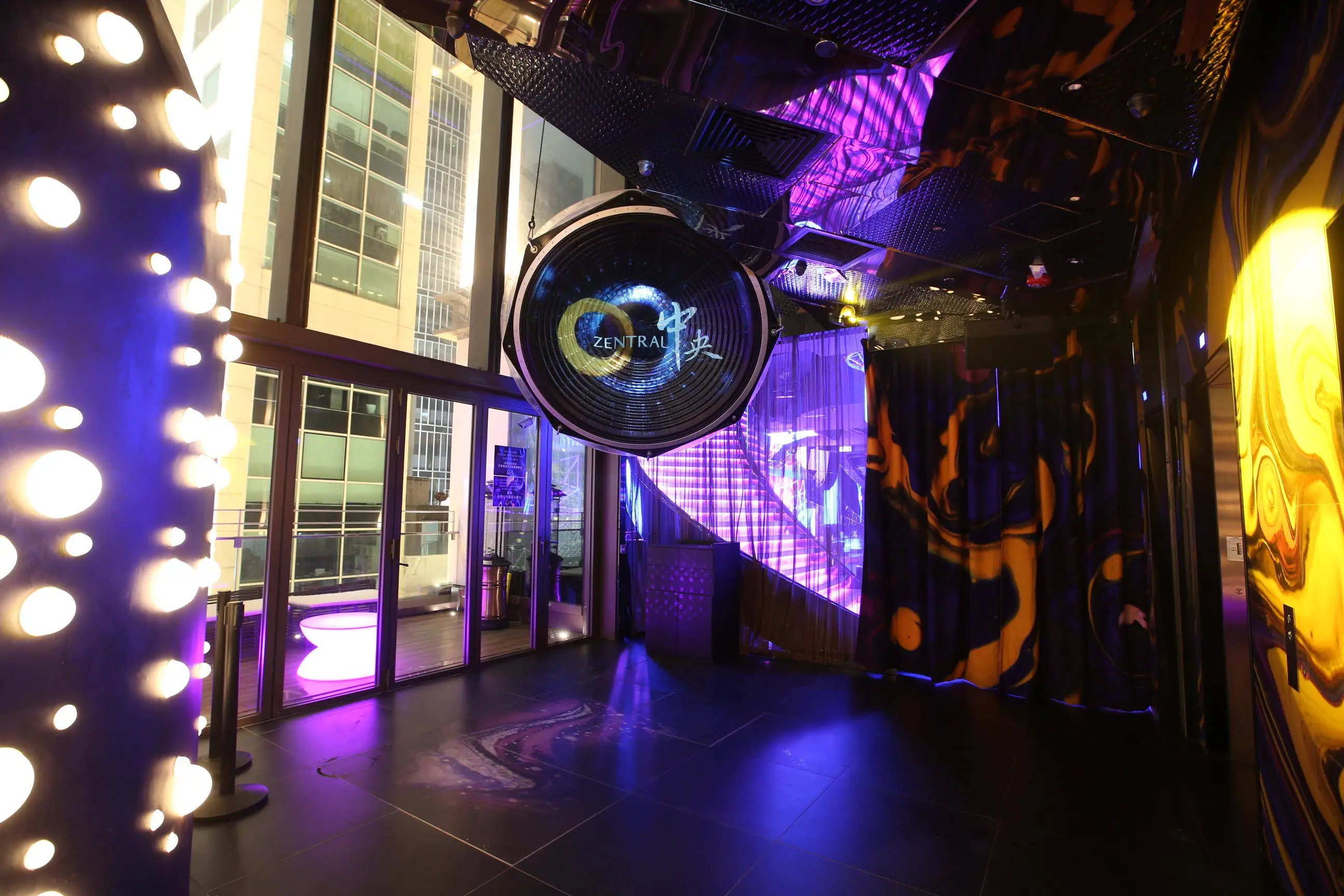 Zentral Club (Image Courtesy: timeout.com)
Zentral Club, located in the Lan Kwai Fong neighbourhood and tucked away in the California Tower, offers cutting-edge nightlife culture through beverages, music, and first-rate service. It features the largest LED walls among the clubs in Hong Kong, exciting shows, and artisanal cocktails, which are all reasons why it is a well-known nightclub.
The venue usually features excellent local DJs, but they also brought in well-known foreign DJs. Moreover, Zentral features a convenient outdoor deck and numerous floors. Fun events start at 10 p.m. if you want to go, though most guests arrive after midnight.
2. Volar Club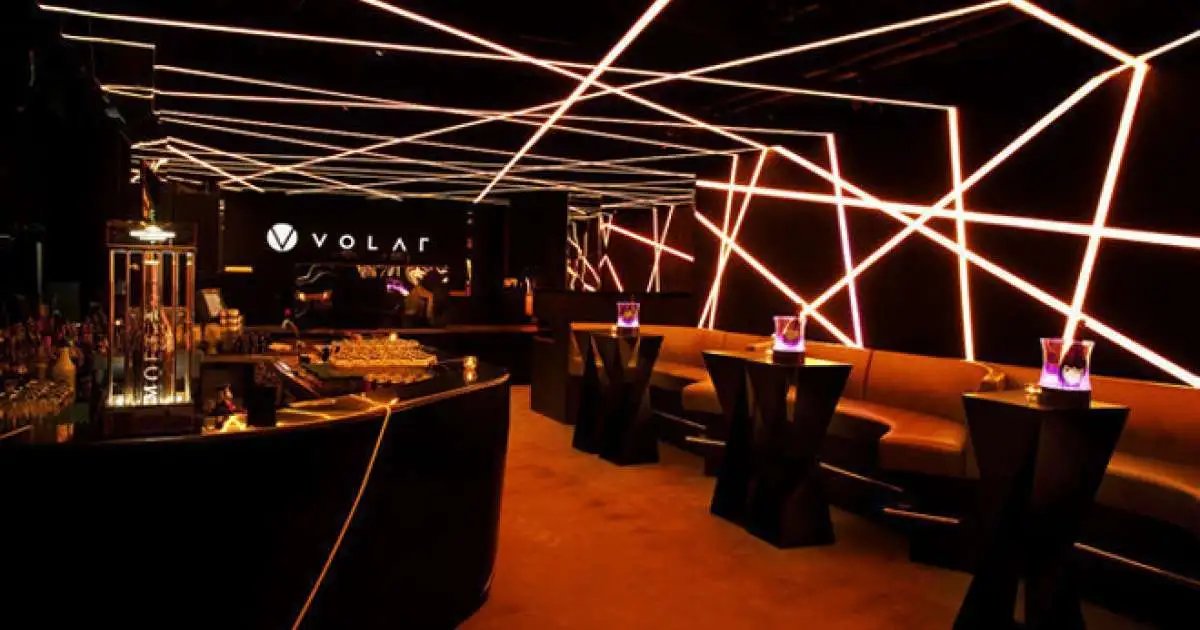 Volar Club (Image Courtesy: mixmag.asia)
By consistently redefining itself in terms of aesthetics and musical focus, Volar Club in the heart of the Lan Kwai Fong neighbourhood has remained at the forefront of the electronic music scene. You can find serviced apartments Hong Kong near this major landmark and other destinations.
You may switch between more bass-heavy music in the EDM and House area and mainstream and hip hop songs in the main room most nights because Volar has two distinct spaces to check out. DJs of the highest calibre, such as Laurent Garnier, Dave Clarke, and DJ Hype, have performed at Volar.
3. Play Club Hong Kong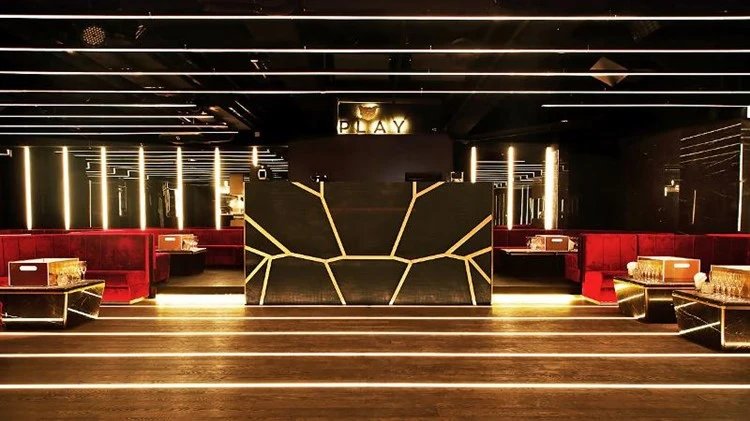 Play Club Hong Kong (Image Courtesy: clubbable.com)
In a huge room measuring more than 6000 sq ft, PLAY is among the best nightclubs in Hong Kong with an expat and local population of trendy elites. The stylish decor is divided into areas that are designed to let each visitor customize their visit.
Elites from the city and visitors from abroad are drawn to PLAY Club by its expansive dance floor, cutting-edge sound system, chic champagne lounge, and liberal music policy. In this well-known club in Central Hong Kong, enjoyable parties, top-notch DJ performances, fashion presentations, and product launches are to be anticipated.
4. Levels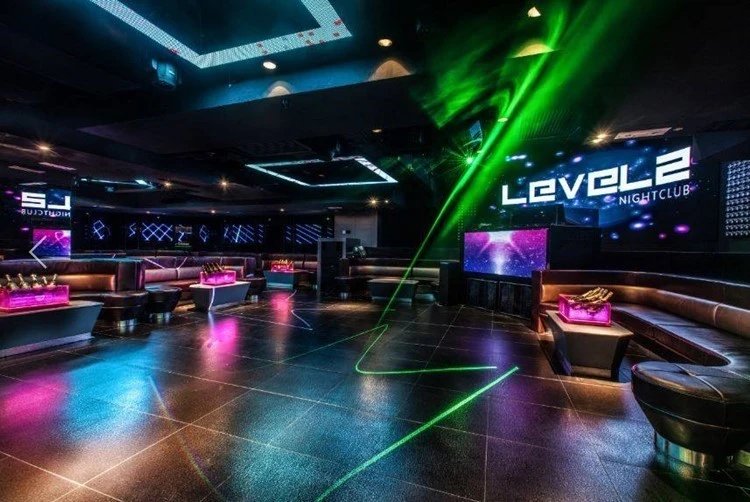 Levels (Image Courtesy: clubbable.com)
Level is the ideal location to be in Hk if you're looking for a spot to splash around in a nightclub. The Club is just a 5-minute walk from Exit D1 of Central MTR Station and is situated on the second level of the magnificent On Hing Building in Central Hong Kong. A brand-new interactive partying experience tailored to each performing artist's or visiting DJ's style results from Level's 8,000 square foot space, which includes the newest sound systems from the UK's heritage audio brands, over 25 metres of LED screens, and cutting-edge laser light shows. The venue gives off the impression of being a cosy and snug place.
5. Club Primo
Levels (Image Courtesy: clubbable.com)
Club Primo is indeed the ideal place to unwind and have a good time if you're looking for an exquisite lounge and gaming club in the heart of Hong Kong's hippest neighbourhood, Lan Kwai Fong. Established in the fall of 2015, Club Primo offers the finest spirits LKF has to offer while hosting Flip Cup, Beer Pong, and Slap Cup games all night long.Club Primo offers a fun-filled evening with premium champagne, "hot resident DJ Kit," specialty cocktails, and bar munchies.
6. Dragon-i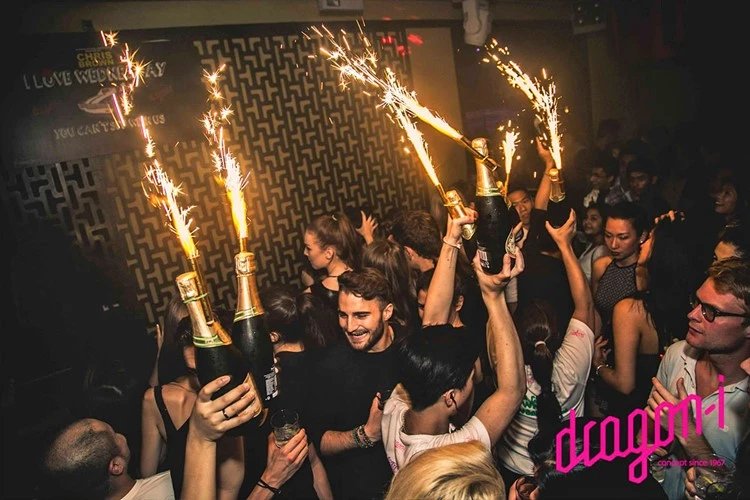 Dragon-i (Image Courtesy: clubbable.com)
Dragon-i The brave and beautiful congregate in Hong Kong to play. This lounge club is frequently attended by models, celebrities, and Executives; on a good night, it transforms into a setting where conversation flows effortlessly and new friends are created.
You must make a reservation for a table (which requires a minimum purchase) and, preferably, open several bottles of champagne. The decor is dark and stylish with odd Asian details like Chinese-inspired lanterns.
7. Drop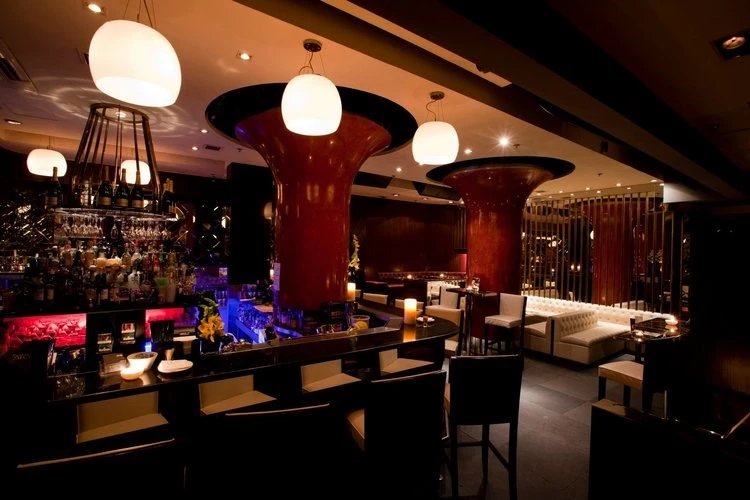 Drop (Image Courtesy: clubbable.com)
Drop draws fans of music who want to let go of some specialised musical genres. With an older population that often spends their night drinking around upscale pubs in SoHo before travelling to Drop to get their fill of something funky, anything from nu-jazz, garage, and classic house may be played throughout the night.
The location itself is incredibly hip, between a bar and a club, with intimate dance areas and relaxed areas reminiscent of gentlemen's clubs. Although this is a location where you can go to soak up a partying ambiance without breaking out in sweat here on the dancefloor, the drinks menu includes some fantastic trademark cocktails.
8. OZONE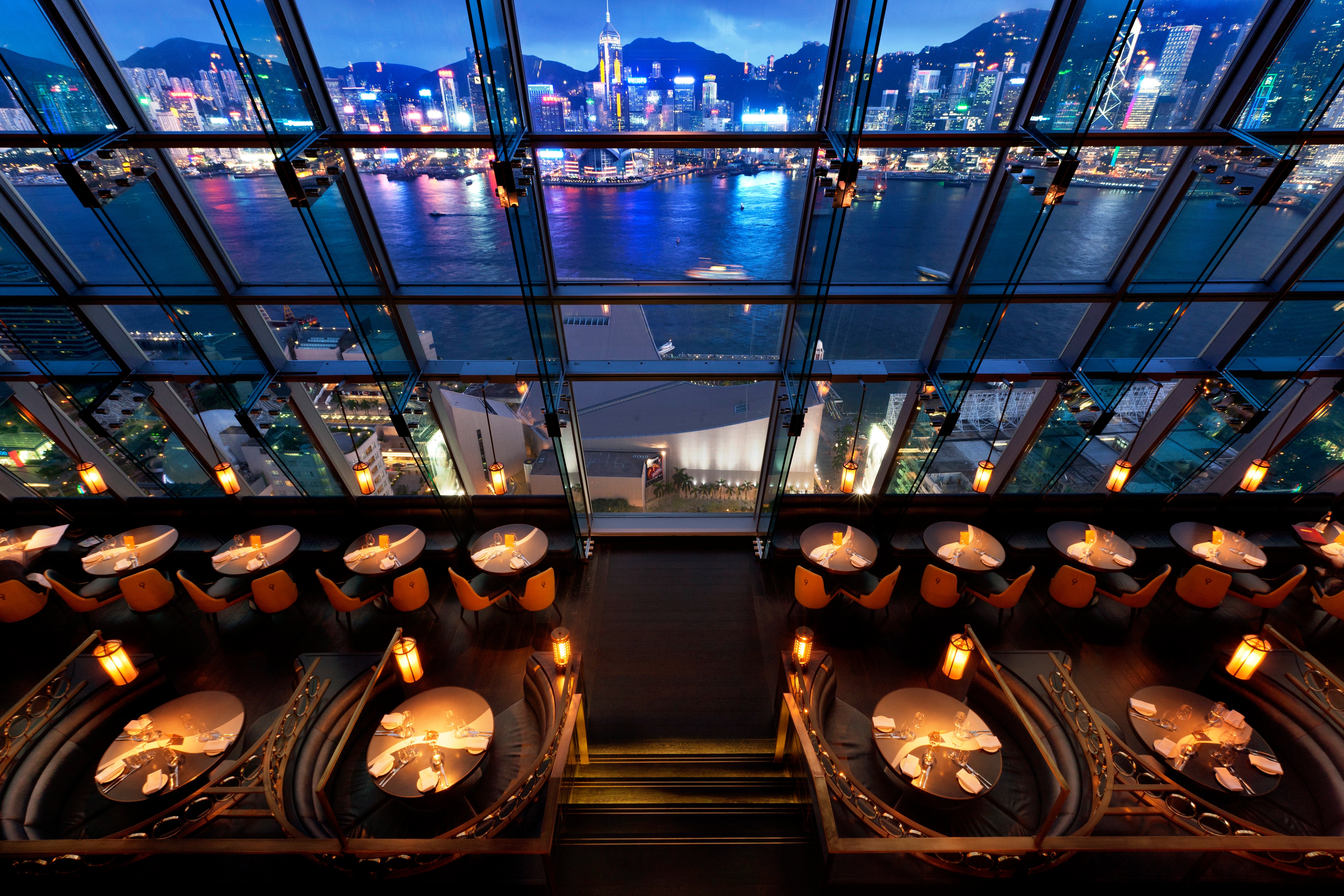 OZONE (Image Courtesy: lux-mag.com)
While being more of a lounge than a club, OZONE in Hong Kong offers live DJ sets of relaxed, minimalist house that you can't help but move to. Choose a spot in the indoor area for these performances.
The rooftop area is where most people go up the 118 stories, but with only 2 glass panes and a small amount of seating, we rather like the cutting-edge decor and high-end music system found within. OZONE strikes a balance between a lively nightclub and a posh cocktail bar. This HK nightclub promises a fun and vibrant night.
9. Tazmania Ballroom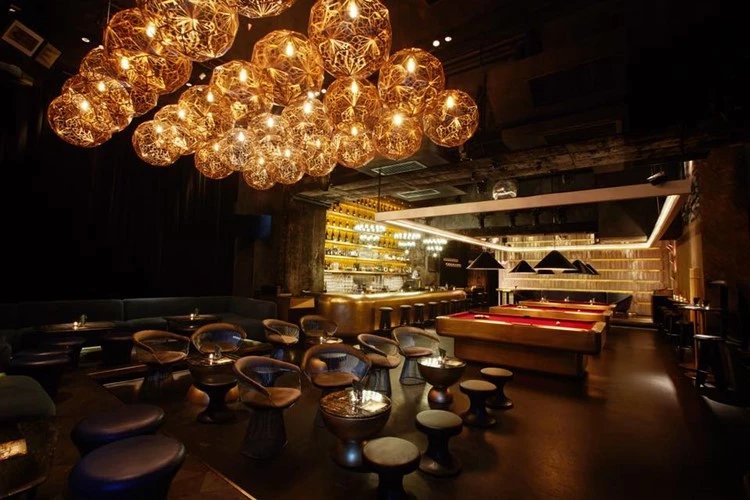 Tazmania Ballroom (Image Courtesy: clubbable.com)
Tazmania Ballroom offers a variety of indoor sports like ping pong and pool together with a posh club atmosphere. Jazz, R&B, vocal house, and original hip-hop dominate the music selection, which increases during the evening and is then followed by bass-heavy music for the remainder of the evening. Visit the outside terrace, which views out over Hong Kong's bustling Central district.
Hong Kong nightlife is exquisite and intriguing. The clubs in Hong Kong have the most up-to-date lighting and sound systems, as well as specialty cocktails and well-known DJs. Do pay a visit once you are in the city. If you're looking for accommodation in Hong Kong, check out TheSqua.re's line-up of serviced apartments at competitive prices.
---
---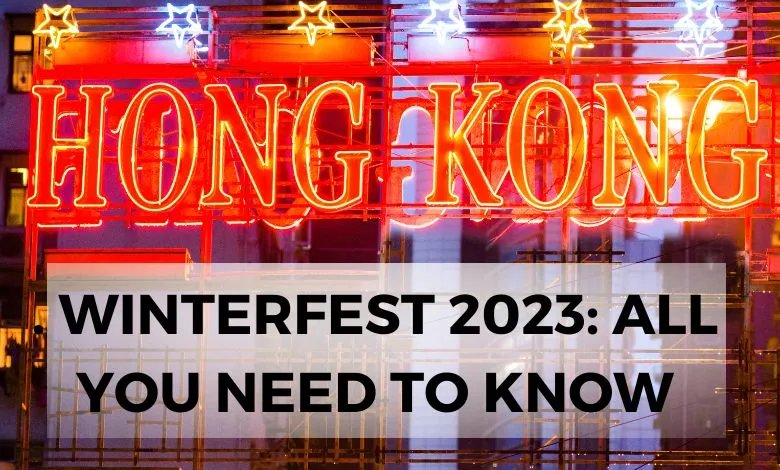 Hong Kong WinterFest 2023: All you need to know
Mugdha Kilnake
23 Aug 2023
Hong Kong WinterFest 2023 is one of the most anticipated celebrations in the country. A grand festival that transforms the city into a winter wonderland with dazzling lights. It usually takes place in the months leading up to Christmas and continues until the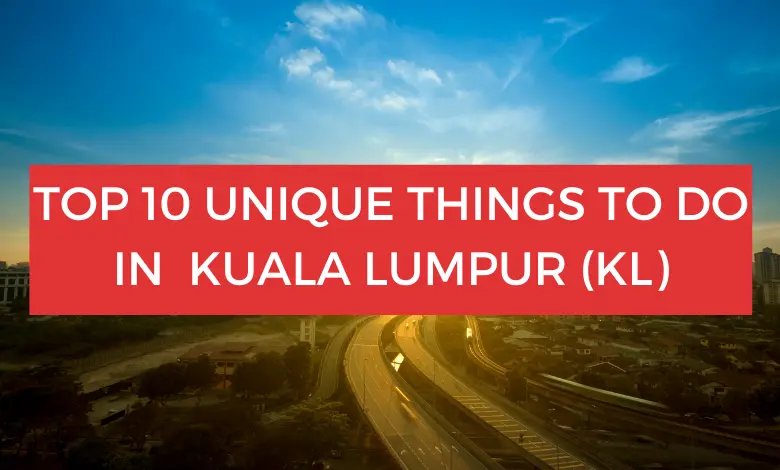 Top 10 Unique Things to Do in Kuala Lumpur (KL)
Mugdha Kilnake
05 Aug 2023
A visit to Kuala Lumpur is like a visit to the pulsating heart of Malaysia, a city that lives on variety, contrast, and a never-ending spirit of creativity. Kuala Lumpur, or KL as it is often called, is not your usual city. It is a lively tapestry of cultural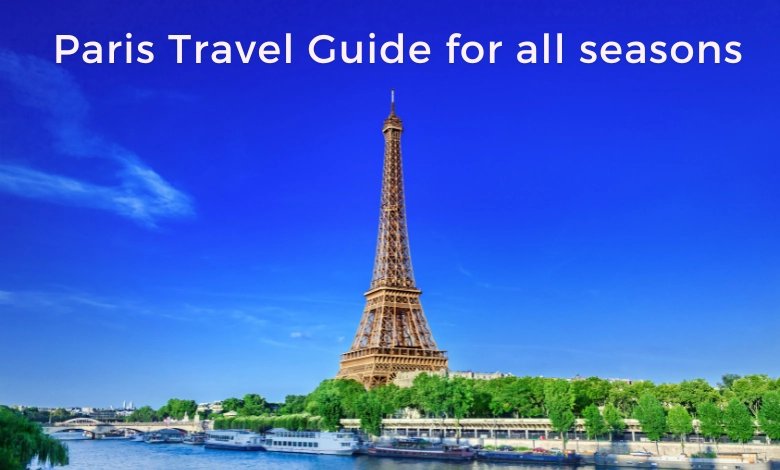 What to do in Paris? A guide to all seasons
Paris is a year round destination whatever the weather. Whether it be relaxing in front of an outdoor cinema screen in the balmy days of summer, seeking shelter in a museum during the rainy days of autumn, or perusing a Christmas market during those cold, dark