A Leisure Day in Dublin for Business
---
If you're staying in Dublin for a business trip, your leisure time may well be limited by work commitments and weekend flights. However, if you have the opportunity to spend some leisure time in this exciting and historic city, it is well worth packing in as many activities as possible.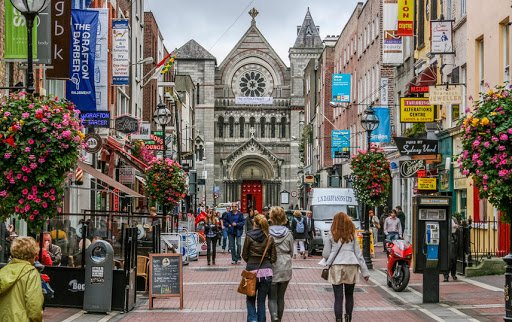 TheSqua.re is providing the best Vacation Apartments in Dublin, we have the best ideas for leisure activities during your stay. Here's what to do if you only have one day in the city.
Breakfast – Cross Café
Dubbed by some happy customers as the best café in Dublin, Cross Café is known for its well-sourced coffee and friendly service. Located within the heart of the antique quarter, the café is perfect for a quick coffee and breakfast food before you begin your day. As a bonus, the café is within walking distance of your first attraction of the day…
St Patrick's Cathedral:
The cathedral opens earlier than many other Dublin attractions, so if you're serious about making the most of your day this is the best place for an early start. The impressive architecture is home to the oldest library in Ireland – the Marsh Library – and tours are available for those wishing to learn a little more about its history.
Guinness Storehouse:
Only 15 minutes away from the Cathedral on foot, you will find one of Dublin's most iconic tourist hotspots – the Guinness Storehouse. This immersive experience will allow you to learn about the history of Ireland's most famous beer, take a tour of the historic factory and sample The Black Stuff up at the Gravity Bar. Enjoy 360-degree views from the bar whilst you sip on your sample.
Lunch – The Brewer's Dining Hall:
Continue your Guinness-themed experience all the way through lunchtime, where you can pick up a small bite to eat or a large meal, depending on your appetite. From classic Guinness Irish Strew to a full roast dinner, there is something for every taste here – and plenty of Guinness to wash it all down with.
Kilmainham Goal:
Take a short bus journey (or a pleasant 25-minute stroll) to the Kilmainham Gaol, where you can learn about this iconic prison's history and role in the War of Independence. The tour will allow you to understand the prison's old conditions, its restoration and its current role as a museum.
National Museum of Ireland:
This museum is about 30 minutes away from the Gaol on public transport, but it is well worth a visit to learn more about Ireland's long and rich history. From the Vikings to the IRA, this museum covers key points in Ireland's history – and as a bonus, it's free to visit.
Dinner – The Temple Bar:
This bar is fairly touristy, but on a brief trip to Dublin it is the perfect opportunity to experience a proper Irish bar. Grab a couple more pints of Guinness and enjoy a hearty meal in lively surroundings, before the day is done.
If you are planning a business trip and seeking self-catering apartments, visit TheSqua.re for a selection of luxury apartments Dublin . As a bonus, members of thesqua.re gain access to an exclusive digital community – with the best tips for things to do at your destination.
---
---
Leave a Reply
Your email address will not be published. Required fields are marked *