IT PAYS TO STAY WITH THE SQUA.RE!
---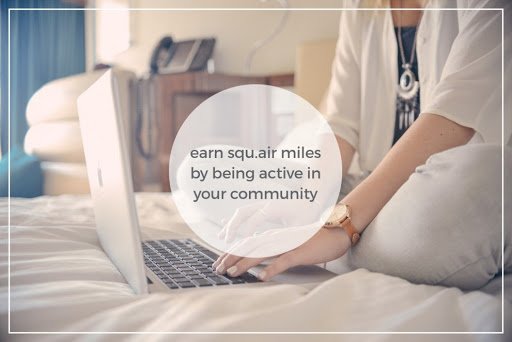 Some people say that loyalty is a rare thing these days, but here at The Squa.re we don't believe that's the case at all
We cherish each and every single one of our members and take pride in delivering the best service, as well as exclusive discounts - it's what sets us apart from everyone else (not forgetting the other great stuff we offer, such as exclusive serviced apartments in London's best locations that are never more than 400m from public transport)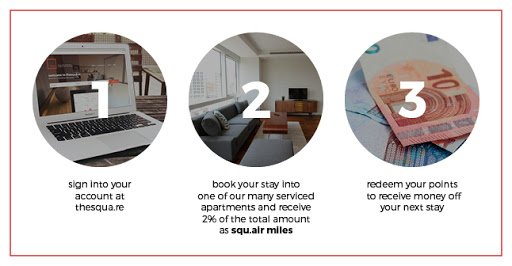 So what's the deal? We thought how great it would be if you were able to earn your discounts, whilst staying in one of our great serviced apartments - That's why for every booking you pay for, we will give you 2% back of your total stay in the form of exclusive squ.air miles
Click here to log in to your account and check your balance. No balance at all? Well there are many other ways to build credit in your account...
Have you been reading the forum lately? Top-up your squ.air miles balance by either posting or responding to questions in your community and earn up to 10 squ.air miles each time you post!
---
---
Leave a Reply
Your email address will not be published. Required fields are marked *