Amsterdam travel guide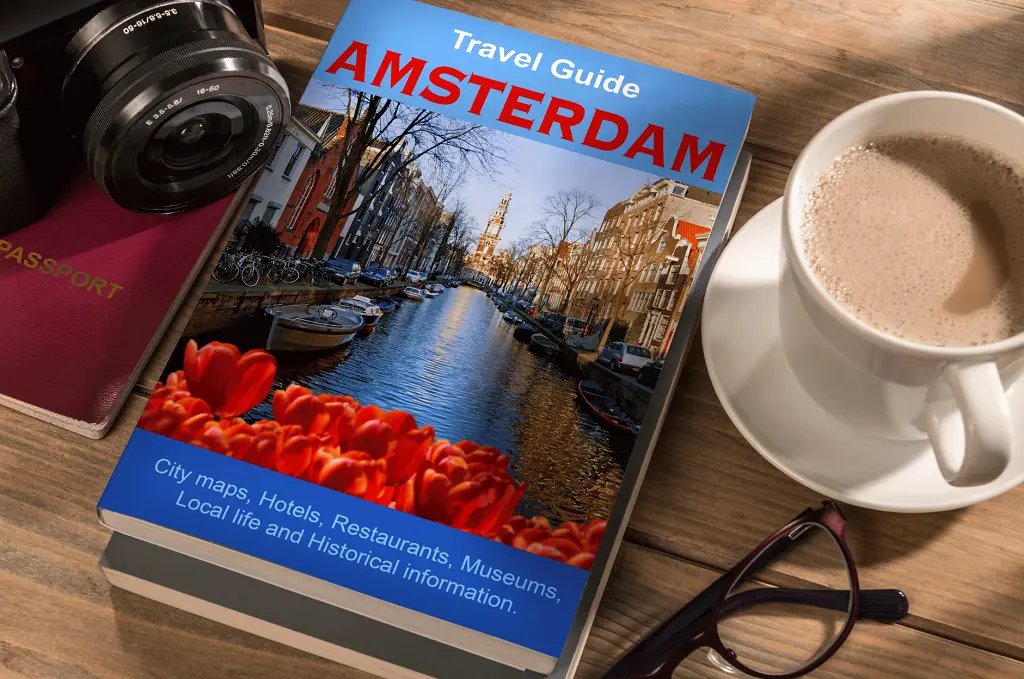 Here is your May 2023 travel guide for Amsterdam. The month of May is a particularly exciting time to visit Amsterdam. It is a busy city that provides a wide selection of events and attractions all year long. The city comes alive with festivals, outdoor markets, and cultural events. These are not to be missed as the weather heats and the flowers blossom.
This guide will cover the top activities in Amsterdam in May 2023, including seeing the city's historical sites and enjoying the local arts scene. It will also cover enjoying some of Amsterdam's renowned gastronomic treats. We have something to offer everyone, whether you're a seasoned traveler or a first-time visitor. From the best places to visit in Amsterdam to the weather and transport, let's explore Amsterdam and all it has to offer this spring.
Best way to reach the city as an international traveler
Depending on your location and price range, there are various options for foreign travelers to go to Amsterdam. Flying through Amsterdam's Schiphol Airport, one of the busiest in Europe, is an option. Also, being well-connected to major cities around the globe, it is the most popular choice. There are numerous ways to get to Amsterdam from the airport, which is only 15 kilometers from the city center.
Similarly, taking a train from Schiphol Plaza, which is close to the airport terminal, is among the most practical methods to get from the airport to the city. Trains run frequently throughout the day and night, taking about 15-20 minutes to reach the Amsterdam Central Station. You can also choose to take a cab. It can transport you directly to your hotel in Amsterdam and can be found outside the airport terminal. However, cabs can be rather pricey, so it's wise to double-check the fare before boarding.
If you're coming from within Europe, taking the train or bus may be a more cost-effective and environmentally responsible alternative to get to the city. A high-speed train network connects Amsterdam to other European cities, and a number of international bus companies run routes into and out of the city.
Top Places to Visit in Amsterdam during May 2023
There are so many wonderful places to visit in Amsterdam in May. From the city's iconic museums to its picturesque canals and bustling outdoor markets, here are our top five picks for must-see attractions in Amsterdam in May:
Keukenhof Gardens
The Keukenhof Gardens are situated outside of Amsterdam and are renowned for their breathtaking displays of tulips, daffodils, and other spring flowers. They are best visited around May. Hours can be spent ambling about the gardens, admiring the bright flowers, and breathing in the fresh air.
Rijksmuseum
Among Amsterdam's most visited museums, the Rijksmuseum, houses a sizable collection of Dutch artwork and antiques. It's a terrific time to tour the galleries and discover Dutch history and culture in May since the museum holds unique exhibitions and events.
Vondelpark
Vondelpark is a stunning green area in the center of Amsterdam. It is the ideal location to unwind and enjoy the sunlight in May. You can dine on the grass, rent a bike to tour the neighborhood, or simply wander along the park's twisting paths.
Jordaan neighborhood
Among the best places to visit in Amsterdam, the Jordaan is a historic district in Amsterdam. It is renowned for its quaint streets, inviting cafes, and distinctive shops. The neighborhood comes alive in May with street fairs and outdoor markets, making it a terrific time to explore and find some undiscovered gems.
Canal Cruise
The best way to explore Amsterdam's canals, it is one of the city's most recognizable characteristics. The city's spectacular architecture and attractive waterways may be seen from a new vantage point in May. This is because the weather is ideal for a leisurely boat excursion.
The weather
As the weather starts to warm up, May is a great month to travel to Amsterdam because the city is brimming with outdoor festivals and activities. In May, Amsterdam's average temperature ranges from about 10°C (50°F) to 17°C (63°F), thus, making it the ideal time of year to cycle or walk around the city.
It is crucial to keep in mind, though, that Amsterdam can see significant rainfall in May. There is an average of 10–12 rainy days every month. Just in case it rains, it is a good idea to have an umbrella and some waterproof gear. The city's parks and gardens are in full bloom in May despite the sporadic showers, with tulips, daffodils, and other spring flowers providing bursts of colour to the cityscape.
Transportation options for Places to visit in Amsterdam
Using Public Transit
Buses, trams, and metro lines that travel the entire city make up Amsterdam's first-rate public transit system. These public transit alternatives are run by the GVB, and you can ride with a single-use ticket or a multi-day pass. This is a practical and economical method to go around Amsterdam.
Rent a bike
The city is renowned for its bike-friendly culture, and hiring a bike is an excellent way to see all of the city's sights. You can easily borrow a bike for a day or longer in Amsterdam thanks to the city's many bike rental shops. Just be sure to abide by the city's bicycle regulations and drive safely.
Taxi/ Cab service
In Amsterdam, taxis are widely available and a smart choice if you need to go someplace quickly or have a lot of stuff. It's a good idea to verify the fare before you enter a cab, as they can be fairly expensive.
Tours on Canal Boats
The city's canals are a significant draw, and taking a canal boat tour is a distinctive and enjoyable way to view it. You can select from a number of various tours and routes thanks to the several boat tour operators in Amsterdam.
How to find the Best Furnished Apartments in Amsterdam
A variety of high-end apartments are available from TheSqua.re in some of Amsterdam's most sought-after neighborhoods. Guests can rely on their apartments to be fully furnished and equipped with everything they need for a comfortable and enjoyable stay. These furnished apartments Amsterdam come with features like Wi-Fi, bedding, and kitchenware, in addition to assistance from a group of professional and friendly staff members dedicated to making guests' stays simple and hassle-free.
Thus, guests will enjoy first-rate customer service from the establishment. TheSqua.re is a great choice for travelers who want to enjoy the comfort of furnished apartments Amsterdam without paying a fortune because it also offers inexpensive pricing on all of its units. They also provide a variety of booking options, with both short-term and long-term rentals available to meet the needs of any traveler.
Conclusion
After reading our Amsterdam travel guide for May 2023, we hope you will be motivated to visit this exciting city. Amsterdam in May has something for everyone, whether you're a culture vulture, a foodie, or an outdoor enthusiast. Take your pick from a mélange of activities from wandering through the tulip gardens at Keukenhof to lounging in the sun in Vondelpark. You can also consider touring the city's museums and galleries, or simply enjoying the local cuisine.
Prepare yourself to experience the gorgeous city's sights, sounds, and flavors as well as its unique culture and charm. With the help of this guide, we hope you can better organize the perfect trip to Amsterdam. Happy travelling!
---
---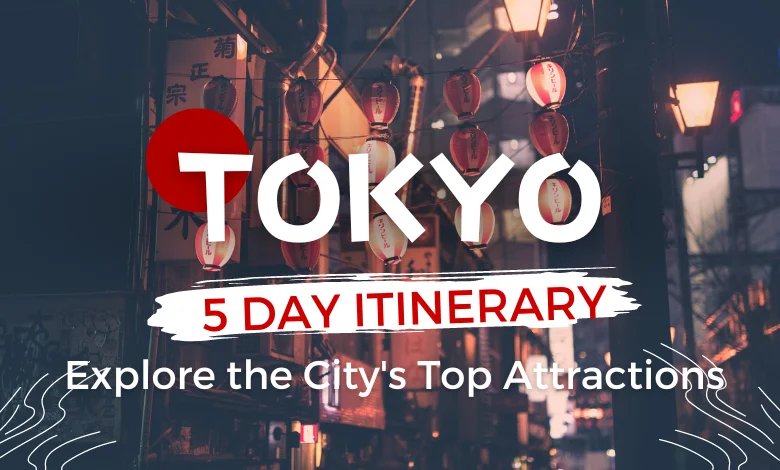 Tokyo 5 Day Itinerary: Explore the City's Top Attractions
Mugdha Kilnake
25 Aug 2023
Konnichiwa! Welcome to Japan's capital where ancient traditions seamlessly blend with modern innovation. I have recently had the good fortune of visiting this gorgeous city. And after enjoying a successful trip, can't wait to spill the secrets of my Tokyo 5 da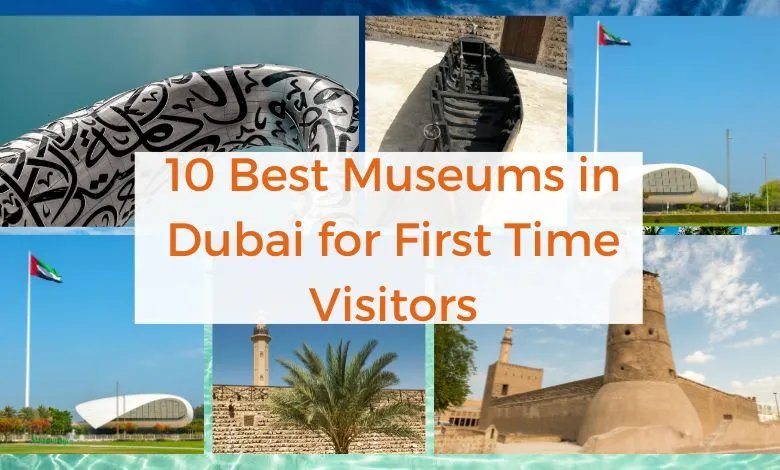 10 Best Museums in Dubai for First Time Visitors
Abhishek Kapoor
22 Aug 2023
Dubai is a city that marries tradition with modernity. It beckons visitors with its best museums in Dubai. These repositories of history and culture offer so much into Dubai's rich past and its promising future. We all know about the famous infrastructure and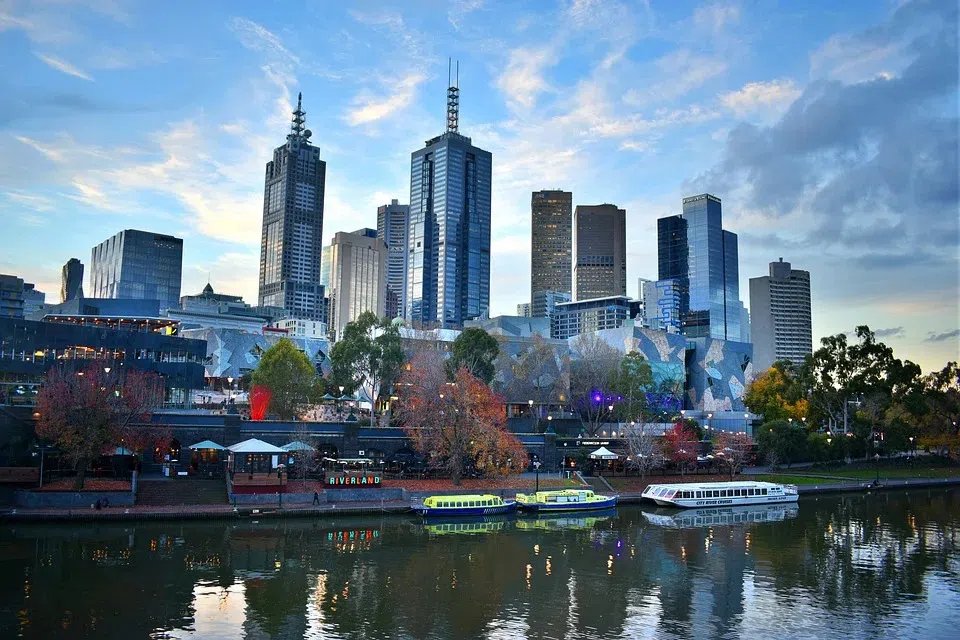 Incredible Travel Guide to Melbourne in 2023
The coastal city of Melbourne, the adoring capital of Australia's State of Victoria, is a vibrant oasis. Full to the brim with many landmarks, sunny beaches, museums, and other cultural essentials, you will be in your element regardless of whether you're here