April in New York
---
Most New Yorkers will agree, April is a fantastic time to be in the city. The promise of warmer weather gives the whole city a much needed lift after another long cold winter.
It's just like any place which experiences such contrasting seasons, the first sign of some warm sunshine and out come the shorts, summer frocks and flip-flops. Even though April can be prone to the occasional chilly day, and the more than occasional downpour!
As a visitor, you're still going to want to take warm clothes (and an umbrella).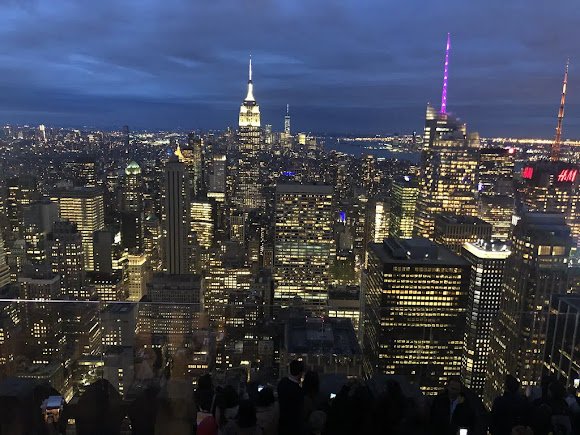 So what is there to do in April in New York? First things first, you're going to need a place to stay. In order to experience New York like a New Yorker the best place to rent is a serviced apartment in New York City. You have more space, more facilities, more privacy, more comfort. Not to mention the fact that it's far harder to pretend you're one of the Friends cast when you're living out of a one room hotel room!
Once you've sorted your apartment, then you can see what's on!
In 2019 Easter falls in April but, given the US' devotion to religion, you might be quite shocked to see that Easter doesn't seem a particularly big deal in New York. This is despite it being the most important holiday in the Christian calendar for most countries around the world.
There's a parade, of course there is, it wouldn't be New York unless there was some sort of parade taking place! It's quite a fun parade with people dressed up in Easter bonnets and costumes walking with their often dressed up dogs down Fifth Avenue. However, as parades go in New York it's fairly low key, there's no floats, no music, no dancing. It's worth seeing but it's no St Patrick's Day!
The good thing you'll find is that New York is open for business throughout Easter. In the UK, for example, Easter Sunday is one of only two days throughout the year where everything closes.
In New York, you'll find that Good Friday isn't a holiday and Easter Monday isn't actually observed at all. Giving you plenty of time to visit the shops if you're only in the city for the short term.
Aside from Easter, New York City hosts a couple of renowned events which celebrate natural beauty, at a time of year when nature is at its most spectacular. The Macy's Flower Show and the Orchid Show at the New York Botanic Gardens are both must see events if you're in town.
The Macy's Flower Show is at the beginning of April and sees the department store take plants from all over the world and put them into some of the most breathtaking displays. Think the Christmas window displays with natural plant life.
This year, during the two week event, expect space themed displays and out of this world aliens made entirely from flowers!
The Orchid Show has taken place at the New York Botanic Gardens for the last sixteen years. For its seventeenth year, the theme is Singapore, fitting as the orchid is the national flower of the busy Asian country.
See Singaporean themed exhibits which have been put into place with the help of experts from Singapore's own Botanic Gardens.
Orchid Evenings are adult only events where orchid displays are mixed with lighting displays, along with background music provided by top DJs and professional dancers entertain you while you sip on a cocktail.
Definitely, a unique way to spend a New York evening.
A popular and world renowned event that takes place in New York City every year is the Tribeca Film Festival.
The film festival was first started in 2002, launched to promote New York as a major contributor to the motion picture industry, and a place not content to be permanently in the shadow of the more famous film mecca of Los Angeles.
The festival sees over 300 movies on show including many world premieres.
What do New Yorkers like most about the month of April? It depends on who you ask. If you ask a sports fan, for example, they'll most likely say that April brings the long awaited return of Major League Baseball, and in New York City there are two places to enjoy that.
First of all, you have Yankee Stadium, an iconic stadium for any sports fan but the place where the New York Yankees and their many followers call home. This is a historic ball park, even if you don't catch a game there's plenty to see on a guided tour too.
If you find yourself in Manhattan, however, you might prefer a trip to Citi Field to see the New York Mets. If you can't decide which one to go to, speak to a New Yorker, they're bound to have a strong opinion on the matter!
---
---
Leave a Reply
Your email address will not be published. Required fields are marked *