Sydney Travel Guide For First-time visitors in 2023
One of Australia's largest cities, Sydney is a pinnacle of entertainment and culture and is not to be missed under any circumstances. It has the sands and an expansive array of landmarks, attractions, nightclubs and restaurants that make the city what it is.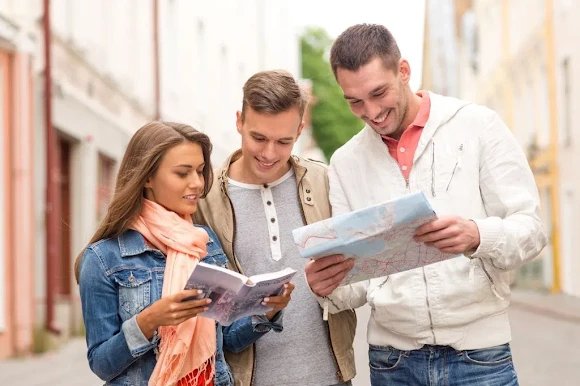 If you're heading to the city for the first time soon, then you'll need a bit of guidance. This short but handy Sydney travel guide will give you a brief overview of the top attractions, the tastiest restaurants, the rowdiest nightclubs and the best places to stay in Sydney. In short, everything you need to know about your potential new home can be found here.
Explore the Ultimate Sydney Travel Guide for First-time Visitors to Make the Most of Their Experience
Best Accommodation in Sydney
Our award-winning serviced apartments are arguably the best places to stay. They give you the centrally located position that comfort and convenience require, as well as a fully equipped kitchen for cooking your own meals, free Wi-Fi for connecting to loved ones far away, high-quality linens and furnishings that are soft for long sleep and evening and wind downs, flat screen TV for sports and entertainment, and maybe even a sea view from the balconies (that are also good for watching the sunset). Whatever you need for any short or long stay will easily be found in our Sydney serviced apartments.
Best Places to Visit in Sydney
Unwinding and enjoying the city is why you're here after all, and the attractions and landmarks are the first port of call. Whether you love to simply explore the streets with no agenda or like to plan long excursions in the museums and galleries, as well as sneak in a quick trip to the beach to add to your tan, there is much that will entertain you here. Here are some of the Sydney top that will indulge you in the culture and history:
1. Bondi Beach
This is where you need to bring your best swimwear and beach towel. Catch a few rays, dive into the sea, play some beach ball or simply relax with the novel that you brought with you. However you usually chill on the beach and tackle the waves, you'll be more than content with what Bondi has to offer you.
Address: NSW 2026, Australia
2. Sydney Opera House
You probably know this landmark more than any other on the list. Its inspired architecture and shell-like structure is what has cemented its status. As the city's most visited attraction, you'll be able to mingle with other admirers, and maybe even catch a show too if you pre-book tickets before you arrive. Whether it's a play or an orchestra, you will be able to see something spectacular here.
Address: Bennelong Point, Sydney NSW 2000, Australia
3. Sydney Harbour Bridge
This is one of the longest steel arch bridges in the world and deserves its place in the realms of Australia's monumental achievements. Drive or take a train across the icon and even take a few snaps of the views, as they are some of the best in the city, barring those of the Sydney Tower Eye. Either way, try to get a snap of the bridge at least, if not the views.
Address: Sydney Harbour Bridge, Sydney NSW, Australia
4. Sydney Tower Eye
Speaking of which, this is Sydney's tallest structure and, believe it or not, the second tallest in the Southern Hemisphere. So, yeah, best to put your most impressed face on when you reach the top of the 279 meters. As mentioned before, you won't get better views than this across the city so it's best to spend as long in the observation deck as you can and get as many pictures as possible before moving on. You never know, you could get one of a sunset if you time it right.
Address: 100 Market St, Sydney NSW 2000, Australia
Read More: Perfect Itinerary for 3 Days in Sydney
5. Museum of Contemporary Art Australia
With over 4,000 works by Australian artists, you can expect to find the best of the continent's artworks here, so if modern art and Australia's artists are a big draw for you, then you'll be more than happy here. See what the top artists of today are doing and how they show off the culture and natural world of the Australian landscape. To say this institution is impressive is a big understatement.
Address: 140 George St, The Rocks NSW 2000, Australia
Best Places to Eat in Sydney
When you want to explore and experiment with the traditional cuisines of the continent to try out one of the other international places that are about, then you will be glad to know that Sydney doesn't disappoint. There are many options for you and your group to consider that will be more than appealing. Even the fussiest of taste buds will find something that hits the spot. Here are just some of the top restaurants in Sydney that are worth trying out:
1. Lankan Filling Station
With more flavours than you'll deem possible, this beacon of taste and style will impress you. Its curries, sambals and other plants will ensure that your appetite is appeased and ready for the next step in the Sydney adventure. Not to be experienced alone, be sure to bring a few friends or folk along who can have their taste buds christened in style.
Address: Ground Floor/58 Riley St, East Sydney NSW 2010, Australia
2. Bentley Restaurant and Bar
Love a good wine with your food, then this establishment has a list that will make any connoisseur envious. With as much knowledge on the power of the grape as well as aromas and textures that go well, this restaurant has a keen eye also for complexity in its foods so you are guaranteed something that will linger with you long after the bill is paid for.
Address: 27 O'Connell St, Sydney NSW 2000, Australia
3. Hubert
With spiralling stairs and French cuisine that will leave you more than impressed, this could well become your next favourite place for a quick bite. Live jazz also blasts out so the dishes come with a bounce and vibe that is difficult not to appreciate. For a more immersive dining experience, this is the place you need to bring your group.
Address: 15 Bligh St, Sydney NSW 2000, Australia
4. Yellow
The menu might raise a few eyebrows, but if you want to dine somewhere that has an imagination and isn't afraid to be creative and break a few rules while it's at it, then this place will be your new best friend. Open your mind to a whole new way of doing things and give your taste palette a new level of appreciation.
Address: 57 Macleay St, Potts Point NSW 2011, Australia
5. Sáng by Mabasa
Korean food sound good to you? Then grab a friend or two, book a table and prepare to get to know a diverse and scrumptious cuisine that needs more love. A popular menu and professional service are a few of the things you can wholeheartedly expect.
Address: 98 Fitzroy St, Surry Hills NSW 2010, Australia
Best Nightclubs in Sydney
Why spend your nights cooped up inside with the TV when you can put your dancing and raving shoes on and head out to one of the top clubs in the city. Go to one of the DJ nights, hit it off to techno beats, rock out to classics from the 80s or head to one of the hidden indie places. Whatever it takes to get you jumping up and down after a few beers and gins, Sydney has a nightlife that will more than adapt to your style. Here are just a few of the best Sydney nightclubs to head to:
1. Oxford Art Factory
A two-room live-music space, expect there to be regular gigs and other exclusive events that will keep you partying for hours. Grab a few drinks, find your own private space with your mates and hit it out for as long as you can stay standing. Be sure to find at least one night for this essential nightlife spot.
Address: 38-46 Oxford Street, Darlinghurst, New South Wales, 2010, Australia
2. Home The Venue
Right next to Darling Harbour, you will find 9 bars and 3 levels of madness that will be quite unbeatable in the long run. Expect plenty of big DJs to play here and don't think you'll get an early night. With its many levels, you will be partying here for hours.
Address: 101, 1-5 Wheat Road, Sydney, New South Wales, 2000, Australia
3. Frankie's
When you want a bit of pinball, pizza and rock'n'roll, this 7-night a week joint will be an instant pick. Enjoy the live music while you down your beers, try to beat the highest scores and have an irresistible slice of the good stuff (pizza, obviously). To see you'll be bowled away is another understatement. You'll soon see why it's open for 7 days - no one wants to go anywhere else!
Address: 50 Hunter Street, Sydney, New South Wales, 2000, Australia
4. Tokyo Sing Song
A huge dance floor, two stages and a Pioneer sound system give this nightclub the reputation it highly deserves. You'll be partying until 4am but that won't bother you when you have all those great tunes blasting away and all those dance moves to power your legs across the dance floor. Ignore the name, and go for its unique reputation instead.
Address: 145 King Street, Newtown, New South Wales, 2042, Australia
5. Marquee
Believe it or not, this establishment has been played by Calvin Harris, Bruno Mars, Drake, Post Malone, Tiësto and Armin van Buuren. With a previous lineup like that, you'll get to experience for yourself why it is one of the top nightclubs in the city, and you certainly won't be disappointed.
Address: Pirrama Road, Pyrmont, New South Wales, 2009, Australia
If you're a first-time visitor or an experienced traveller, exploring Sydney is an exciting adventure. With this comprehensive Sydney travel guide, packed with insider tips, essential information, and local recommendations, you'll be well-prepared to navigate the city's attractions, uncover hidden gems, and create unforgettable memories. From stunning landmarks to vibrant culture, Sydney has something for everyone.
So grab this Sydney tour guide, embark on your journey, and immerse yourself in the wonders of this iconic Australian city. Safe travels and enjoy your Sydney experience to the fullest!
---
---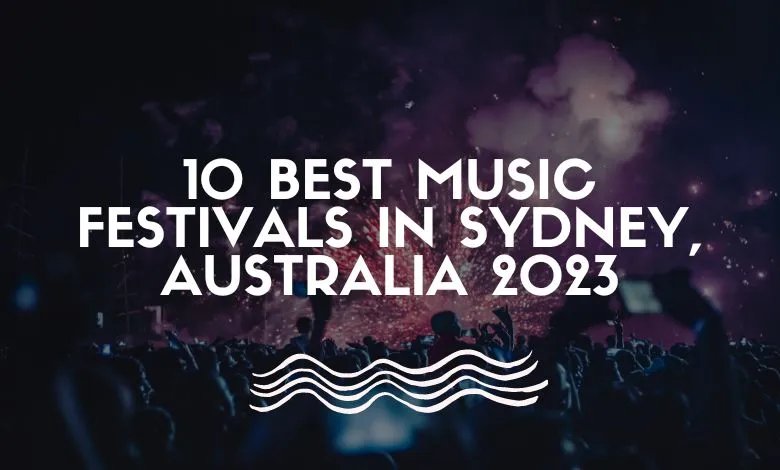 10 Best Music Festivals in Sydney, Australia 2023
Mugdha Kilnake
04 Sep 2023
Get set ready to explore Sydney, a city of pulsating rhythm. Sydney is a city where music weaves through its very core. It offers many music festivals every year. Sydney's festival scene promises an unforgettable celebration of sound. It has everything from el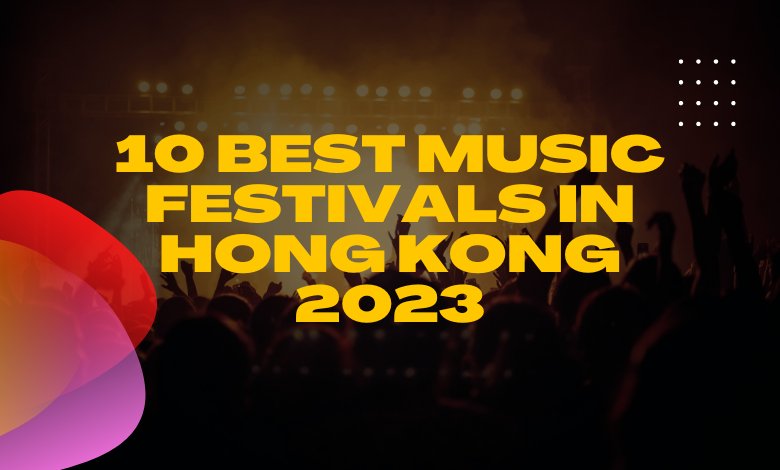 10 Best Music Festivals in Hong Kong 2023
Mugdha Kilnake
31 Aug 2023
Are you ready for an electrifying journey of music festivals in Hong Kong? Get ready to unleash your inner music lover. We will dive into the breathtaking beats, performances, and experiences that await you in this dazzling city. From the iconic skyline to the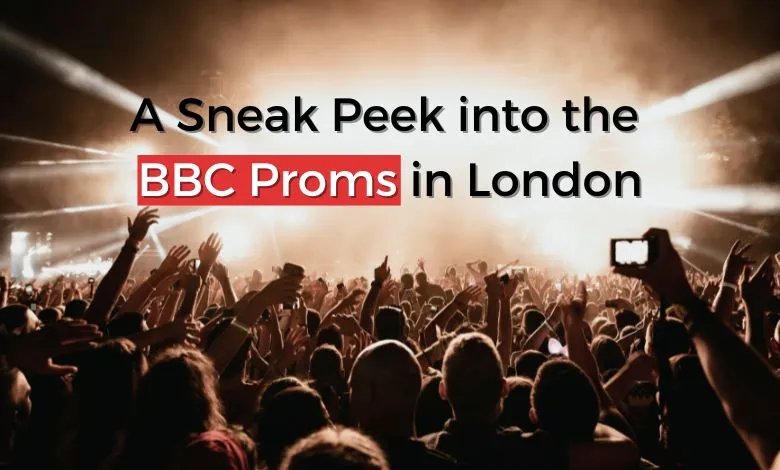 A Sneak Peek into the BBC Proms in London
Mugdha Kilnake
30 Aug 2023
In the course of its history, the BBC Proms in London have continually produced remarkable musical experiences that have enthralled audiences globally. Featuring great concerts by notable musicians and the Last Night festivities, the festival maintains its st