Best Places to Visit Glasgow in May
Glasgow, which has a fantastic selection of attractions, wows visitors with its rich history, natural beauty, art and culture, and welcoming atmosphere. This city offers all the characteristics to make a trip unforgettable, including large museums, art galleries, retail districts, and culinary establishments.
The extensive collections at the "Hunterian Museum and Hunterian Art Gallery" explain the city's rich past, and the Riverside Museum provides insight into the history of transportation. The Gothic structures of the University of Glasgow also leave a lasting impact. Glasgow offers a variety of top attractions, so it can fulfil the desires of any kind of traveller. However, if you want the best experience, you must consider visiting the city in May to get the essence of spring.
Here's a list of places to visit in Glasgow in May!
1) "George Square and the Merchant District"
As a majestic and imposing residential plaza when it was first constructed, George Plaza has since undergone redevelopment and evolved into the centre of the city's civic life.
Some of the most significant structures, including the " Glasgow City Chambers" and "Merchant's House", surround the plaza. Numerous monuments and statues honour well-known figures such as Sir Walter Scott, Robert Burns, and Sir Robert Peel. Close to George Square, the Merchant District is regarded as the ultimate destination for designer shopping.
2) The Necropolis
The Necropolis, the first garden cemetery in Scotland, was established there on the site of the previous Fir Park in 1833.
For 50,000 Glasgow inhabitants, the Necropolis serves as their ultimate resting place. You can find monuments honouring the greatest Scots among the gravestones.
The Necropolis is home to some stunning structures by famous architects like John Knox and Charles Rennie Mackintosh.
The gravestones are interspersed with winding trails that have been put out to resemble an unofficial park.
Although everything appears to have been carefully thought out, The Necropolis was actually designed by a landscaper, which is a startling truth! There are many serviced apartments in Glasgow where you can stay if you wish to visit Necropolis.
3) "The Riverside Museum of Transport and Travel"
Glasgow's "Riverside Museum" is a recognised transportation museum. There are more than 3,000 items on show, ranging from skateboards to trains, paintings to strollers, and automobiles to Stormtroopers. Experience our interactive displays firsthand. Explore the stores, bars, and metro as you stroll around the streets of Glasgow. Take a ride on a train, tram, or bus to experience the feel of bygone public transportation. Learn about Glasgow's long history of shipbuilding, see the automobile and motorcycle walls, and use the interactive fire engine to put out a fire.
There are more than ninety sizable touchscreen panels with a wealth of pictures, recollections, and movies that illuminate the intriguing backstories of the artefacts. At the Riverside Museum, there is genuinely something to interest people of all ages.
4) The Hunterian Museum and Art Gallery
For fans of art, history, and architecture, Glasgow's "Hunterian Museum and Art Gallery" ranks as one of the top tourist destinations to visit. One of Scotland's most esteemed art collections is housed at the "Hunterian Museum and Art Gallery".
The 18th-century private collection of anatomist and physician Dr William Hunter is on display in the Hunterian Museum.
Outstanding Roman artefacts from the Antonine Wall, scientific equipment used by Lord Kelvin, Joseph Lister, and James Watt, stunning ethnographic artefacts from Captain Cook's Pacific expeditions, and significant holdings in the biological sciences are all part of the Hunterian collections.
5) Glengoyne Distillery
Glengoyne, frequently referred to as "Scotland's Most Beautiful Distillery," is open every day of the week for a variety of distinctive whisky-sampling experiences. This age-old, diligent distillery, which is not far from Glasgow, Stirling, and Loch Lomond, has been thriving since 1833. The famed Malt Master session, where visitors craft their very own unique whisky to take home, is one of Glengoyne's many distillery experiences.
6) "Riverside Museum and Tall Ship"
Glasgow Life developed the Riverside Museum specifically for the 21st century. It houses the magnificent transportation and technology collections that the city has amassed over the years. Everyone can find something to like, from motorcycles to trains to strollers, cars, and ships. The Tall Ship, often referred to as the Glenlee, which today serves as a naval museum, is bobbing in the seas close to the museum. Visit the floating museum to discover more about marine life and interact with costumed docents.
Additionally, the boat serves as a location for special family outings, movie showings, and educational activities. The Glenlee was constructed in Glasgow in 1896 and used for both cargo transportation and navy training. Imagine yourself at the tiller of the ship, guiding it through the great sea. View the interior of the cabin on the ship or peek inside the sailmakers' and carpenters' workshops.
7) "Glasgow Science Centre and Glasgow Tower"
Glasgow Science Centre ranks as one of the best tourist destinations to visit since it encourages visitors to learn about the greatest scientific and technological marvels through exhibitions and entertaining interactive displays. You'll feel as though you've been teleported to another planet as soon as you walk into this top-notch museum.
As you explore the museum, you will come across three main sections: the Glasgow Tower, the IMAX theatre and the Science Mall. Over 250 entertaining and educational exhibits are spread out over the museum's three floors.
8) Glasgow Cathedral
Over 800 years of continuous worship have been held at the mediaeval Glasgow Cathedral, which has significant architectural and historical value. Highlights include the Blackadder Aisle ceiling, which was constructed circa 1500 by Archbishop Blackadder, and one of the greatest "post-war collections of stained glass windows" in Britain.
Managed by Historic Scotland, it is accessible to the public all year long beginning at 9:30 am, with the exception of Sundays when it opens at 1 pm. Special family gatherings and recitals frequently occur. Seasonal changes affect closing times.
9) "Pollok House and Country Park"
"Pollok House and Pollok Country Park" ought to be your top choice if you're seeking a location that flawlessly combines history and nature. A Palladian mansion called Pollok House is located on the premises of "Pollok Country Park". The Maxwell family constructed it in the 18th century, then between 1890 and 1901, it was enlarged.
The spectacular acquisitions at Pollok House include an extensive holding of Spanish art. Glasgow's largest park, Pollok Country Park, is renowned for its well-maintained walking and running routes. The "Pollok House and the Burrell Collection" are located there, and the area is rich in rural history.
10) The Burrell Collection
The Burrell Collection is an award-winning structure that houses a distinctive collection in a lovely forest setting in the centre of Pollok Country Park. The Collection includes significant specimens of late mediaeval art, ancient civilisations, Islamic and Chinese art, and more. Major painters represented include Rodin, Degas, and Cézanne.
The Burrell, which just underwent renovations, will also hold transient art exhibits and offer a wide range of activities and several events meant for both young children and adults. Open from Monday through Thursday, 10 am to 5 pm on Saturday, and 11 am to 5 pm on Friday and Sunday. 24–25 December and 1–2 January are closed.
If you want to visit Glasgow, check out TheSqua.re for serviced apartments.
---
---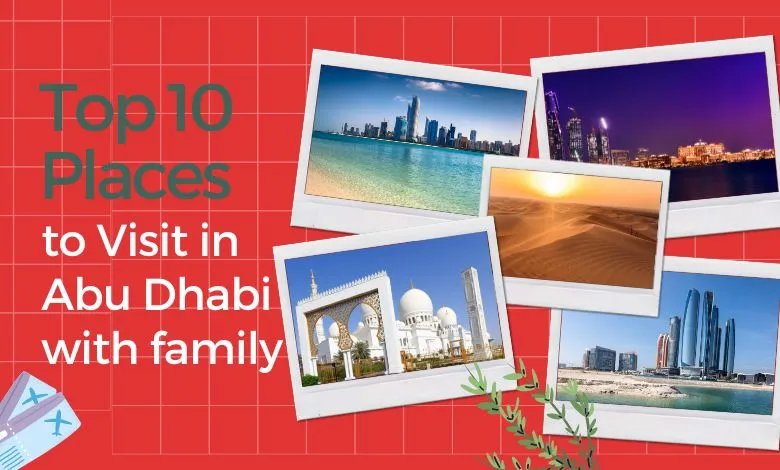 Top 10 places to visit in Abu Dhabi with family
Abhishek Kapoor
24 Aug 2023
Looking for places to visit in Abu Dhabi with family? You're in for a treat! Abu Dhabi isn't just a city; it's a playground of wonder and delight. It blends modern marvels with cultural richness. This Emirati gem takes family vacations to a whole new level, w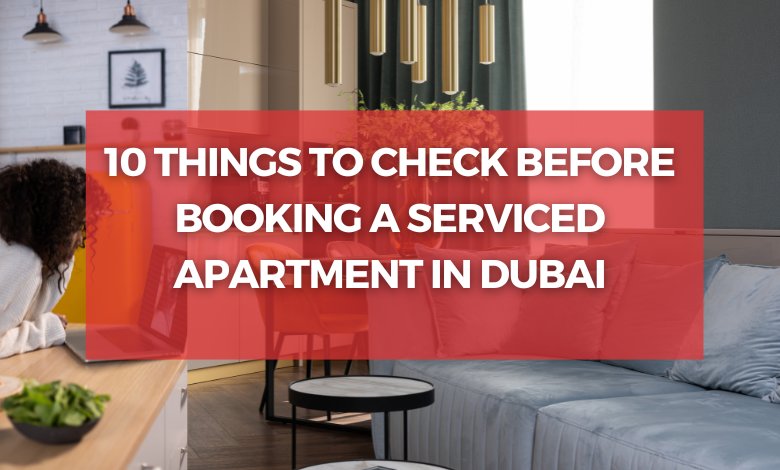 10 Things to Check Before Booking a Serviced Apartment in Dubai
Abhishek Kapoor
17 Aug 2023
With an alluring mix of touristy fun and work prospects, Dubai is a popular spot for all travelers. But like every other place, finding a proper accommodation is key to ensuring a restful stay. The serviced apartments in Dubai lead the way in this regard. Hote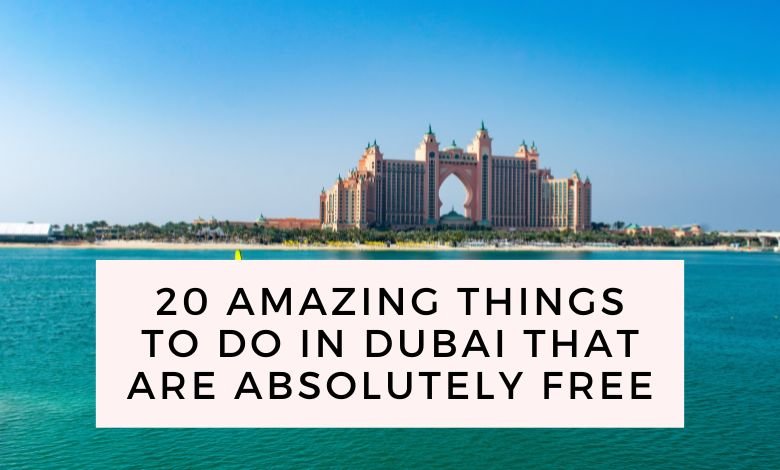 20 Amazing Things To Do In Dubai That Are Absolutely Free
Abhishek Kapoor
11 Aug 2023
Dubai, known for its lavish and affluent way of life seems to be a rich man's chosen retreat. Well, surprise! There are several free things to do in Dubai that won't even cost a dime. Luxury shopping, grand architecture visits, and lively nightclubs may be pri