Best Places to Visit in Reading in May
Reading is a vibrant town located in Berkshire. It is a town with a rich history and fantastic shopping destinations along with breathtaking scenery. May is a great time to visit Reading as the weather is pleasant. With many events take place during this month. A great month in Reading since spring is in full swing and the weather is usually nice. Visitors to Reading may expect to see a variety of sites and take part in many activities during this month. In this blog post, we'll highlight the best Places to visit in Reading during spring.
Here is a list of the Best Places to Visit in Reading in May
● Basildon Park
Near Reading lies the exquisite Georgian estate known as "Basildon Park". It is a lovely location to visit, particularly in May when the nearby gardens are in flower. The National Trust is in charge of managing Basildon Park. Here guests are welcome to see the lovely mansion and the surrounding countryside. The lovely interior of the mansion may be explored. Guests can take a leisurely stroll through the grounds while taking in the breathtaking views of the Thames Valley. Visitors can take advantage of the park's guided tours and events. Moreover, Basildon Park provides a variety of activities and exhibitions all throughout the year. These include guided tours, art exhibits, and special occasions like Easter egg hunts and Christmas markets.
● Forbury Gardens
In the center of Reading, there is a stunning public park called Forbury Gardens. On sunny days in particular, it is the perfect location to unwind and rest. Its 10 acres are home to a variety of plants and animals, including lovely flowerbeds, decorative trees, and a pond. The park has exquisite Victorian-style bandstands, a fountain, and elaborate landscaping. Visitors may take in a variety of activities and performances conducted in the park throughout May.
To celebrate Queen Victoria's Golden Jubilee, the area was converted into a public park in the late 19th century and opened to the public in 1887. The gardens have received several upgrades and reconstructions since that time, making it a well-liked destination for tourists.
● The Oracle Shopping Centre
This is a significant shopping area in Reading. The Oracle Shopping Centre has numerous well-known high-street shops, eateries, and cafés. One of the biggest shopping malls in the South East of England, it has over 80 stores and more than 800,000 square feet of space dedicated to them. The retail mall also features a movie theater and a riverfront terrace with breathtaking Thames River views. When visiting Reading, visitors may spend time at The Oracle shopping, dining, and having fun. Seasonal festivals, pop-up stores, and performances by musicians are just a few of the activities held here. The mall is converted into a winter wonderland with a huge ice rink during the Christmas season.
● Reading Museum
A list of Places to visit in Reading has to include the Reading Museum, especially for history enthusiasts. Visitors may get an insight into Reading's history and culture at the museum, which is located in a stunning Victorian structure. It is the location of a sizable collection of artifacts and displays that chronicle Reading's lengthy history. Visitors may browse the exhibits, discover the town's history, and take in the museum's numerous activities and events.
The Bayeux Tapestry is an exact duplicate of the well-known medieval painting- "The Huntley and Palmer's Biscuit Tin Collection" which includes more than 3,000 biscuit tins from the 19th and 20th centuries. The museum provides a variety of temporary exhibitions and events all year long in addition to its permanent exhibits. The subjects of these shows are diverse, from modern and contemporary art and photography to regional history and culture. It attracts visitors with its extensive array of exhibitions, educational initiatives, and activities.
● Wellington Country Park
Families with children should visit Wellington Country Park in May. It is close to Reading and offers a variety of recreational opportunities, such as a petting zoo, playgrounds, nature paths, and more. It was opened to the public in 1974. Since then, it has grown in popularity with tourists coming from all around the area. At Wellington Country Park, visitors may have a picnic, go for a walk, or spend the day adventuring.
The expansive adventure playground is Wellington Country Park's major draw, making it one of the most popular Places to visit in Reading. It contains a number of play spaces for kids of different ages. The playground's amenities also include a zip line, a climbing wall, a sandbox, and a water play area. Visitors may take part in a number of events and activities in Wellington Country Park all year long.
● Caversham Court Gardens
In Caversham, Reading, there is a lovely riverbank park called Caversham Court Gardens. A peaceful atmosphere may be found there, especially in May when the garden is in full flower. Visitors may take in the wonderful views of the River Thames, as well as the lovely flora, and the historical landmarks. One of the most well-liked outdoor areas in the neighborhood, the garden has a size of around 1.5 hectares. It was first built in the 12th century as a component of a church complex. But during the Tudor era it underwent a large manor house conversion. The mansion was transformed into a public park in the 20th century.
This was done as an acknowledgment of its historical and architectural value. It was given the designation of Grade-II listed site. Anyone seeking to get away from the hustle and bustle of city life and enjoy some natural beauty might visit Caversham Court Gardens in spring, which makes for a lovely and tranquil location. The gardens are a must-see attraction in Reading, no matter if you're interested in history, wildlife, or just a peaceful place to unwind.
Where to get hold of the most affordable Serviced Apartments Reading
Living in a hotel room in Reading could cost a lot if you plan on staying for a lengthy period of time. As a result, we recommend TheSqua.re as the best accommodation provider. It offers the best apartments with luxurious amenities and outstanding locations in the city's central areas. There is a wide range of services and amenities on offer. Aided by flexible booking options, TheSqua.re offers everything you need for a comfortable and enjoyable stay, whether you're in Reading on business or as a tourist.
These Serviced Apartments Reading also have a number of amenities and services, including a 24-hour front desk, daily housekeeping, fitness centers, swimming pools, and more. The staff is kind, accommodating, and always ready to accommodate visitor needs. These completely furnished apartments offer both the warmth and comfort of home and the conveniences and facilities of a hotel. The large, well-appointed apartments are furnished with contemporary conveniences. These include high-speed internet, cable TV, and fully functional kitchens. As a result, it's a great option for both tourists and business visitors who want to check out the city's top attractions.
In conclusion
Reading is a fantastic town to visit in May, offering rich history, beautiful parks, and vibrant shopping destinations. There is something for everyone to enjoy. The places mentioned above are just a few of the many attractions that Reading has to offer. Whether you're a history buff, a nature lover, or a shopaholic, you're sure to have a great time in Reading this May.
---
---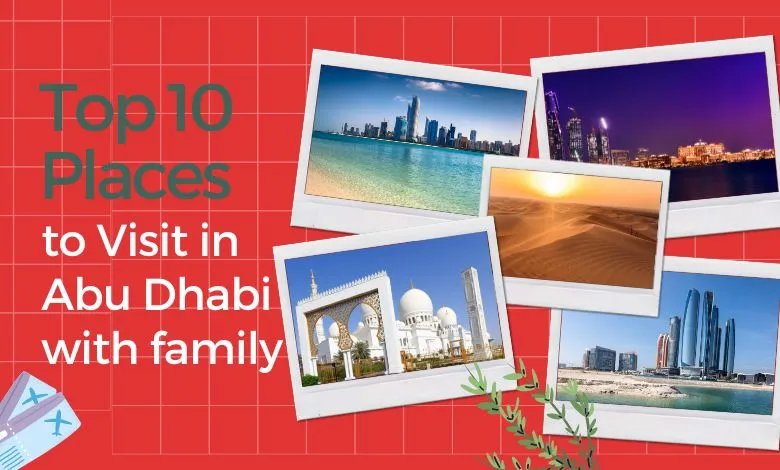 Top 10 places to visit in Abu Dhabi with family
Abhishek Kapoor
24 Aug 2023
Looking for places to visit in Abu Dhabi with family? You're in for a treat! Abu Dhabi isn't just a city; it's a playground of wonder and delight. It blends modern marvels with cultural richness. This Emirati gem takes family vacations to a whole new level, w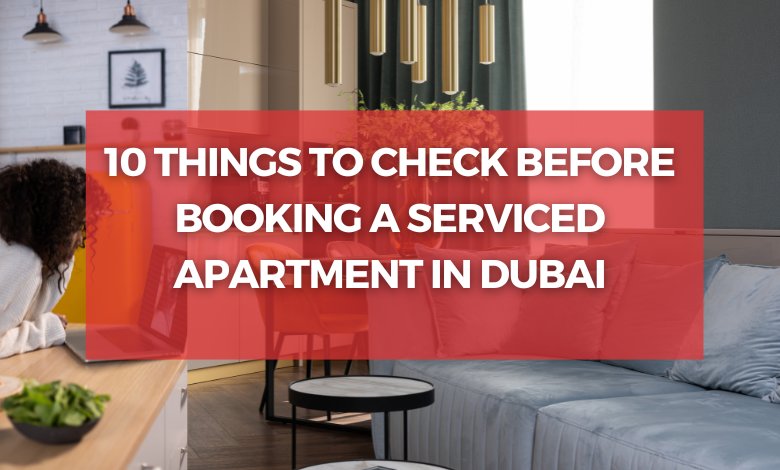 10 Things to Check Before Booking a Serviced Apartment in Dubai
Abhishek Kapoor
17 Aug 2023
With an alluring mix of touristy fun and work prospects, Dubai is a popular spot for all travelers. But like every other place, finding a proper accommodation is key to ensuring a restful stay. The serviced apartments in Dubai lead the way in this regard. Hote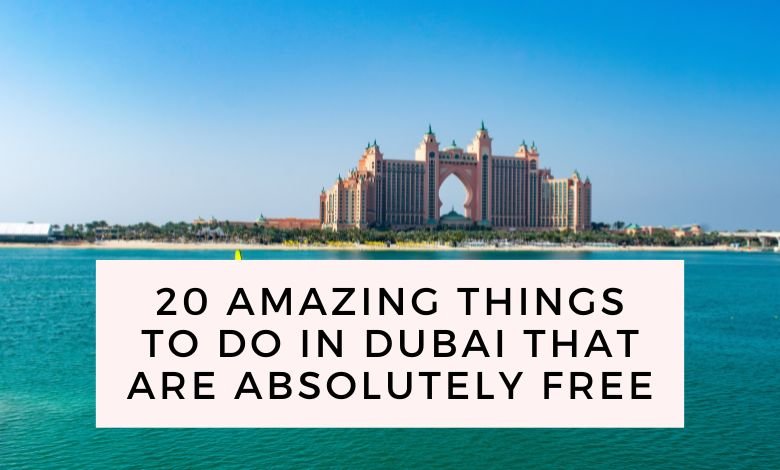 20 Amazing Things To Do In Dubai That Are Absolutely Free
Abhishek Kapoor
11 Aug 2023
Dubai, known for its lavish and affluent way of life seems to be a rich man's chosen retreat. Well, surprise! There are several free things to do in Dubai that won't even cost a dime. Luxury shopping, grand architecture visits, and lively nightclubs may be pri