Best Restaurants to Try in Amsterdam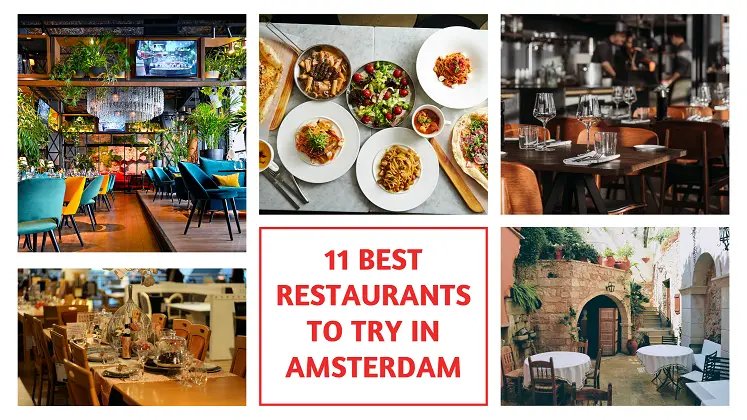 Amsterdam continues to establish itself as having one of the most dynamic food and drink scenes in all of Europe. Ranging from bite-sized appetisers to exquisite dining and fearlessly innovative new concepts, the Dutch capital mixes its respect for heritage with its flare for design, global viewpoint, and dedication to sustainability.
As you stroll through Amsterdam, you'll come across a continual stream of appealing cafes, snug brown bars, and restaurant-lined canals. Finding a spot where the food is as good as the trendy decor and atmosphere can be difficult. These renowned eateries are revolutionising Dutch cuisine with dishes that are as delicious as they are beautiful.
1. Oficina
In a spectacular architectural setting, this self-identified culinary design workshop and canteen on the western edge of the city offers a weekly-changing morning and afternoon menu based on what's in season. This is a haven for design aficionados since each space is an eye-catching spectacle and every individual who works and travels here appears impossibly stylish. It has an elegant staircase and an overhanging balcony.
Expect beautifully presented food and intriguing flavour arrangements, such as miso egg scrambles on toasted crostini and chickpea pita with "cime di rapa". The furnished apartments Amsterdam are located near some of the best restaurants.
2. Helling 7
Not post-industrial, but industrial is the trendiest dining district in Amsterdam. Helling 7 is a structure that was constructed over a dock at the Damen vessel repair yard using recycled and reclaimed materials, such as steel hull plating and boat deck timber floors, and it has a view of cranes and container ships.
The great majority of the menu, including cote de boeuf and the catch of the day, is prepared over the blazing lumber-fired barbecue in the open cooking area and served to guests at tables wrapped in white clothes in the spacious, glass-enclosed interior or on the expansive, retractable-roof wharfside terrace.
3. Bocca Coffee Roasters
The greatest coffee in Amsterdam is roasted and served at Bocca, which is conveniently located in the city's centre. Sneak through a plain entrance on a cobblestone street just five minutes away from the famed Rijksmuseum. You'll find yourself in an unexpectedly large and industrial area where professional-looking baristas work a central counter and sell flat whites and filters. Spend some time here by spreading out on the couches or grabbing a seat at the enormous community table.
4. D'Vijff Vlieghen
This is one of the best restaurants in Amsterdam. In the historic heart of Amsterdam, the charming D'Vijff Vlieghen (Five Flies) meanders by five canal houses from the Golden Age. The exquisite, Dutch-inspired cuisine, such as Zeeland seaweed-wrapped herring with red-beet and rye-bread crumble and oyster crème, is complemented by romantic nooks and crannies that retain features like carved timber panelling, Delft blue-and-white tiles, extraordinary antiques, and original art by Rembrandt.
5. Saint Jean
Since it opened a year ago, this trendy, minimal coffee shop and bakery in Jordaan rapidly established itself as a staple of Amsterdam and is always the first stop when you are there. Get here ahead of schedule for a taste of their cinnamon rolls (try the lemon drizzle; it's an unexpectedly moreish flavour combo), as well as their freshly baked croissants.
Additionally, they have their famous flaky cruffins with daily-changing flavours. Is anyone for some miso caramel and pistachio cream? What makes this place the best? Their pastries are all plant-based and taste just as good as the genuine thing, if not better.
6. Dignita
Dignita offers a brunch menu with Australian influences and coffee of the highest quality to hungry residents all day long at three light-filled venues throughout the city. From eggs royale presented on crispy potato rosti to enormous feta fritters served with fresh avocado, broccoli and poached eggs, you'll find brunch classics with a modern twist. The favourite of these three is their two-story Vondelpark location, which welcomes you with a counter of freshly made pastries as soon as you enter and has plenty of nooks where you can relax with a cup of coffee.
7. REM Eiland
In Nieuwe Houthaven, REM Eiland, a red-metal North Sea pirate radio station, is now 22 metres (72 feet) above the IJ. The amazing building was taken over by a rockstar team of Amsterdam restauranteurs in 2021. TV-famous Dutch chef Bobby Rust flexed his culinary muscles in four- to six-course chef's meals and creative appetisers at this establishment. Three platforms on the rig offer panoramic views, encompassing the rooftop of the old helipad.
8. Restaurant Floreyn
At Floreyn, Dutch cuisine is cutting-edge. Its minimalist dining area pays homage to its surroundings with a bike sculpture hanging on the wall that appeared to have been pulled from the canal. The food, which is served with Dutch wines, is the main attraction.
Dishes include bread with freshly churned goat's milk butter, pickled mackerel with horseradish ice cream, clear, deconstructed mustard soup with cheese foam, roast roedeer with deer-liver balkenbrij, and spice cake with coffee soil and galangal mousse for dessert.
9. Little Collins
On weekends, be sure to arrive early at any of Little Collins' sites in Oud-West or De Pijp because the queue often snakes around the block for good reason. On their brunch menu, you'll find speciality coffee and unusual flavour combinations like "roasted peach French toast" or scrambled eggs with kimchi and gruyere.
Return in the evening for a delectable supper menu and shareable dishes with a Mediterranean flair, including Padron peppers and labneh or fresh tomatoes and burrata.
10. Cafe-Restaurant Amsterdam
Near Westerpark, in a large restaurant located in an older engine room, lies Cafe Restaurant. Despite its industrial, unadorned interiors, it exudes an impression of old-school grandeur and has all the energy of a lively Parisian bistro.
There will be a wide variety of great fish dishes on the restaurant's extensive pan-European lunch and supper menu, as well as a wide selection of desserts, including apple pie and madeleines that have just been baked.
11. Miss G's Brunch Boat
What better way to have brunch than with the canal-woven city that Amsterdammers adore so much? The "world's first brunch boat" embarks on a leisurely 12-hour journey from Keizersgracht. Eggs Benny, chicken and waffles, breakfast burritos, and a Dirty North are energising brunch options. Vegetarian, vegan, and gluten-free options are also available. The bottomless option, which includes five distinct Bloody Marys and limitless alcoholic beverages, is the best.
No matter if you're visiting Amsterdam to check out its museums, take a canal boat, or try one of its fabled coffeehouses, there is a single experience you must not miss: the food. The restaurant options in Amsterdam have gotten better and better, ranging from stroopwafels on the streets to Michelin-starred cuisine.
And given that there are cuisines to suit every taste (and price), now may be the greatest time to visit the city. The traditional cuisine of the Dutch. Small tapas are served at hip wine bars. the finest seafood and fish. Amsterdam has a restaurant for everyone, no matter what your taste. For the best culinary experience make sure to try some of the restaurants short-listed above. Plan a trip with TheSqua.re to find some of the best-furnished apartments in Amsterdam.
---
---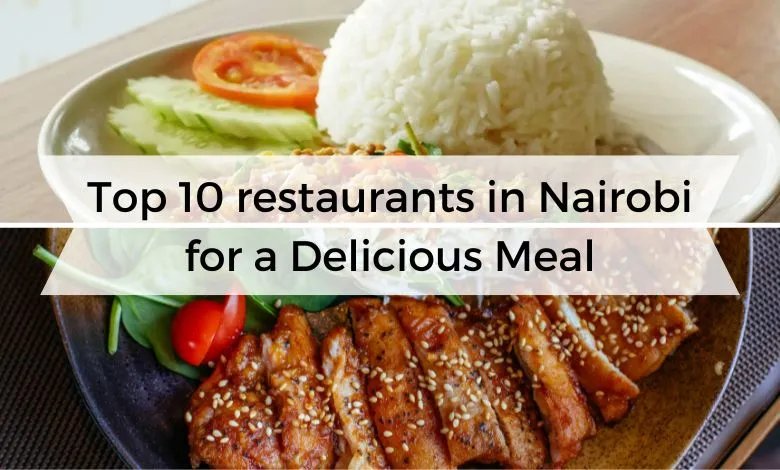 Top 10 Restaurants in Nairobi for a Delicious Meal
Abhishek Kapoor
05 Sep 2023
Nairobi, sometimes known as the "Green City in the Sun," is a thriving metropolis in East Africa's center. Its vibrant environment and globally diverse population provide a distinctive fusion of cultures, culminating in a melting pot of culinary influences tha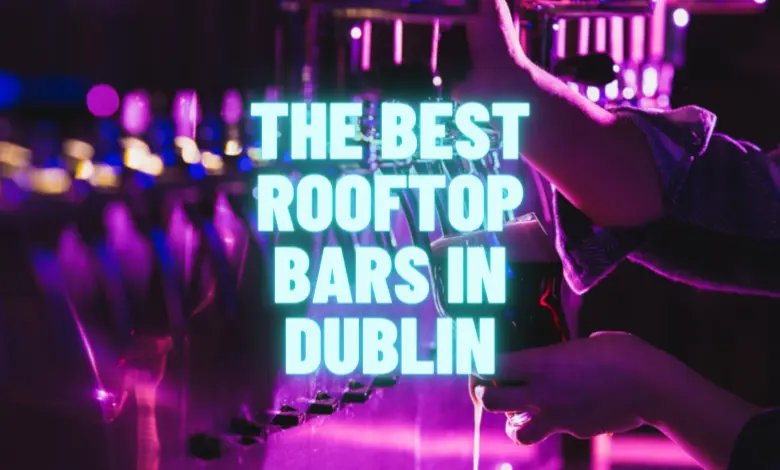 The Best Rooftop Bars in Dublin
Mugdha Kilnake
01 Sep 2023
Dublin is an exciting city, where the excitement extends beyond the streets and reaches new heights. In this blog post, we will unveil the city's hidden gems and discover the best rooftop bars in Dublin. Imagine sipping on handcrafted cocktails, surrounded by
Top 8 Dog-Friendly Restaurants in Copenhagen
Mugdha Kilnake
04 Aug 2023
Dogs in Copenhagen are more than simply pets; they are part of the family. As a result, there are many venues where dogs are accepted, including restaurants that welcome our four-legged companions. If you are travelling with your dog and wish to enjoy wonderfu