22 Best Things to Do in Brisbane This Weekend with Kids
---
Brisbane is one of the most beautiful and fun Australian cities for relaxed and enjoyable vacations with the children in tow! There are numerous things to do in Brisbane this weekend that you should check out. From wildlife explorations to natural wonders and river experiences to barbecues, Brisbane offers the perfect opportunities to enjoy together as a family while giving the kids exactly the excitement and fun that they desire! You will find scores of fun things in city that are off the beaten track and yet guaranteed delights for the little ones.
Have a Closer Look at Some of the Fun Things to do in Brisbane this Weekend with Kids
1. Wildlife Connect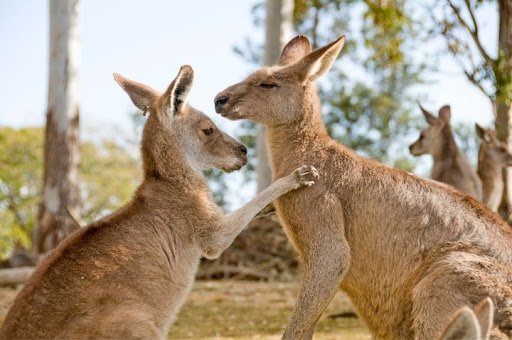 Wildlife in Brisbane
One of the best things to do in Brisbane this weekend is to simply let the kids connect with wildlife and overcome their inhibitions. How does cuddling with a Koala sound? Or patting Llamas and feeding fish? Or even viewing Platypus and discovering enthralling wildlife covering some of the best reserves, zoos and parks in Brisbane? This is truly one of the most exciting things you can do over a weekend!
2. Local Parks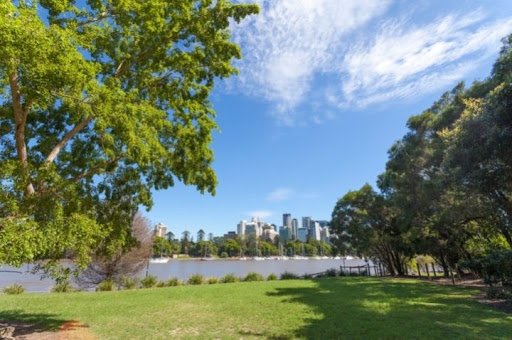 Brisbane city park
It is never too late to explore a patch of green! One of the simplest and yet most fulfilling things to do with kidsis exploring the local parks in the city. Plan out a fun barbecue, relax together and hang out by the water and watch the little ones having a blast at the mesmerizing playgrounds.
3. River Life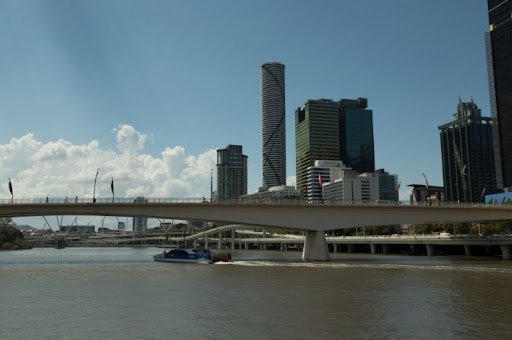 Brisbane River
Enjoy the river life in Brisbane with your kids for company! Possibly one of the most enchanting things to do in this weekend, you can simply opt for adventure activities that will keep you and your bundles of joy happily engaged without a fuss! Try kayaking on the lovely river, riding a Segway or abseiling down the Kangaroo Point Cliffs. There is nothing like a little adventure for sure!
4. Bowling And Burgers
Bowling Game in Brisbane
One of the fun things to do in Brisbane that you should tick off your list is going bowling at the Wintergarden center at Queen Street Mall. Once here, just book your lane at Strike Bowling. Afterwards, treat your hungry heroes to delectable burgers at Grill'd.
5. Fort Lytton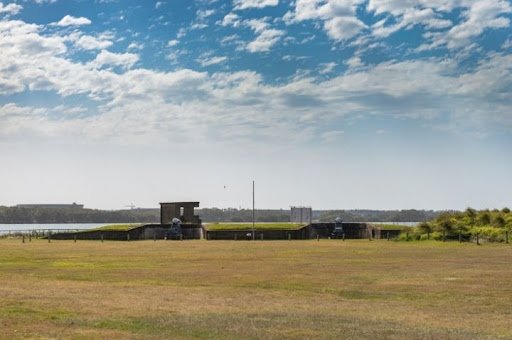 Fort Lytton in Brisbane
Established in the year 1881 for defending the city of Brisbane till the conclusion of the Second World War, Fort Lytton is a vital historical site and landmark. It is located quite close to the CBD (Central Business District) in Brisbane and is one of the best things to do in Brisbane with kids. The fort stays open almost every Sunday and between 10 AM and 4 PM on public holidays. There is completely free entry and guided tours as well. The re-enactment or cannon firing add to the fun!
Address: 160 South St, Lytton QLD 4178, Australia
Opening Hours: 10 am - 4 pm (Mon - Sat )
Phone: +61733934647
6. South Bank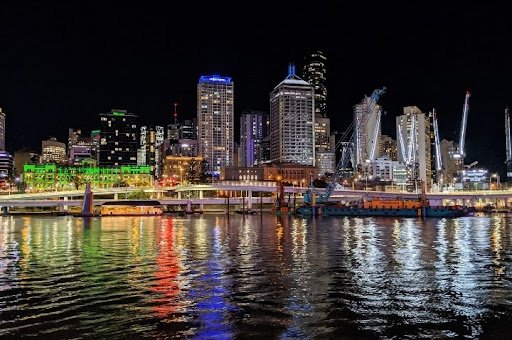 South Bank In Brisbane
The Boat Pool is simply delightful while kids love Aquativity and Streets Beach also seems fantastic. What are we talking about? South Bank, Brisbane's swimming hub in the parklands, of course!
7. Epicurious Garden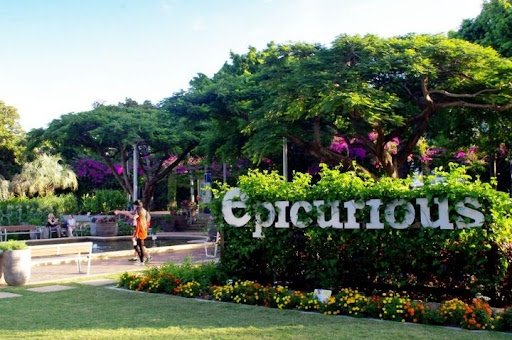 Epicurious Garden in Brisbane (image courtesy: jfp.com.au)
One of the little-known but magical Brisbane tourist attractions is the Epicurious Garden. Located near Streets Beach, children will have a magical time here, discovering fragrant herbs, exotic plants, talking to gardener volunteers onsite and learning about inner city gardening adventures.
Address: Formal Gardens, Clem Jones Promenade near South Bank 3 Ferry Terminal, Australia
Open: 24 hours
Phone: +61 7 3156 6366
8. Workshops Rail Museum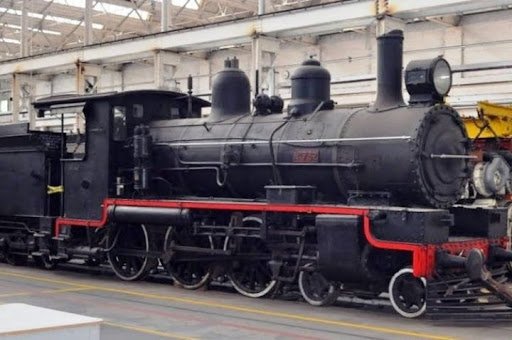 Workshops Rail Museum in Brisbane (image courtesy: wikipedia.org)
The Workshops Rail Museum is a highly interactive heritage and cultural museum that has won numerous awards. It is located within a railway workshop that is the oldest operating workshop in the whole country. The active heritage workshops in Ipswich merit a tour with the little ones and you can all view the steam fleet of the State being meticulously restored.
Address: North St, North Ipswich QLD 4305, Australia
Opening Hours: 9:30 am - 4 pm (Mon - Sat )
Phone: +61 7 3432 5100
9. Flipside Circus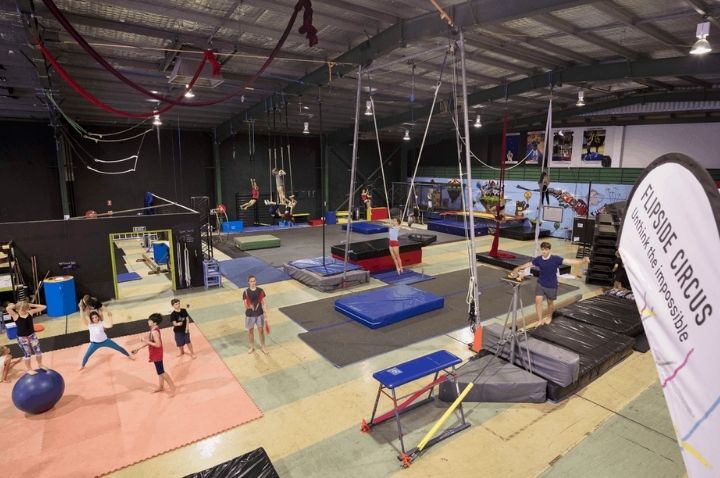 Flipside Circus in Brisbane (image courtesy: flipsidecircus.org.au)
One of the most exciting Brisbane tourist attractions is Flipside Circus. It offers workshops for young visitors and their families as well. Turn your worlds literally upside down while signing up for a lesson or simply a free trial. Any which way, it is worth it!
Address: 33 MacArthur Ave, Hamilton QLD 4007, Australia
Opening Hours: 9:00 am - 5 pm (Mon - Fri ) / Sat (8am - 12 pm) / Sunday is Closed
Phone: +61 7 3352 7233
10. Brisbane Greeters Tour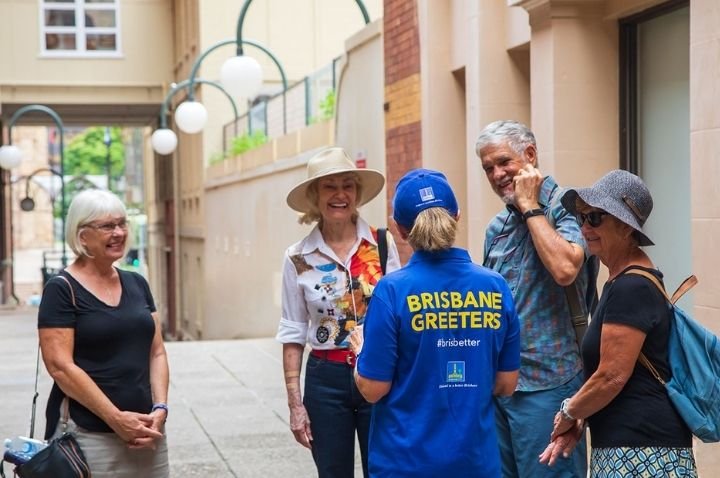 Brisbane Greeters Tour (image courtesy: brisbane.qld.gov.au)
Sometimes the best experiences are right at our fingertips without us realizing it! Sign up for a Brisbane Greeters tour that will teach you new things about the city. Volunteers will host you for three-hour tours on almost any topic that you can come up with.
11. Go-Karting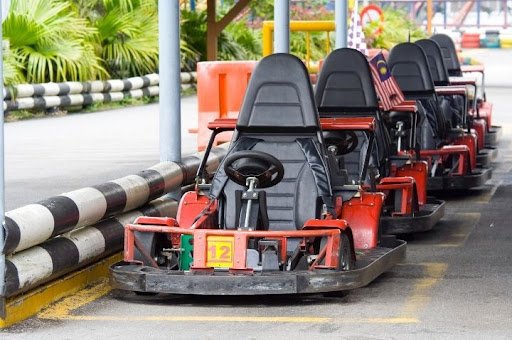 Brisbane Go-Karting
If you are booking serviced apartments, check out their distance from either Slideways at Eagle Farm or the Kingston Park Raceway at Logan. What's the rush? These are Brisbane's numero uno go-karting destinations and must-visits for kids by all means!
12. Gastronomic Delights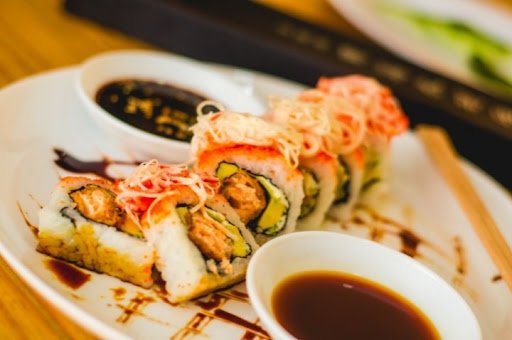 Gastronomic Delights in Brisbane
Eat to your heart's content together at Eat Street Northshore in Brisbane. This Asian-esque bustling night market comes with magical alleys dotted with fairy lights, shopping containers beside Hamilton Wharf and loads of delicious treats that you can sample between 4 PM and 10 PM on Fridays and Saturdays while Sundays follow the 4 PM to 9 PM routine. Keep some cash handy since there is an entry fee for every visitor.
13. Roma Street Parkland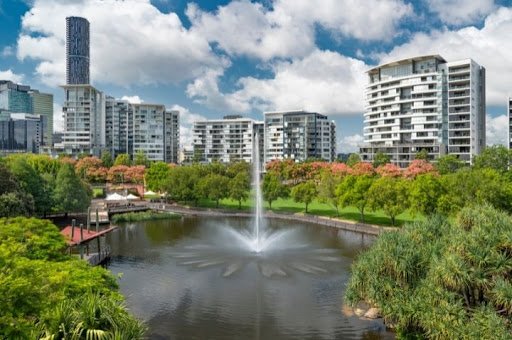 Roma Street Parkland in Brisbane
The Roma Street Parkland will also please your little ones as they enjoy exploring the immaculate designer gardens and massive lawns along with ample opportunities for barbecues and picnics galore! Let the kids enjoy themselves at the playgrounds or simply choose a date when an exciting event is slated to take place. A free guided tour may also be booked for the kids.
Address: 1 Parkland Blvd, Brisbane City QLD 4000, Australia
Open: 24 hours
Phone: +61 1300 137 468
14. UQ Sport Kids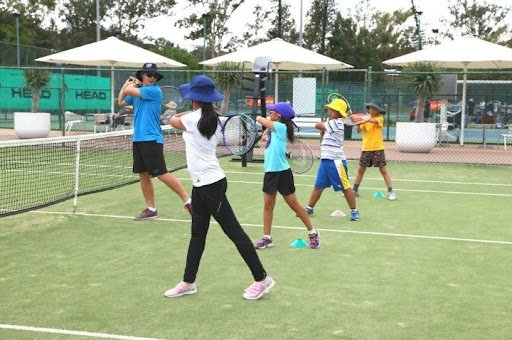 UQ Sport Kids in Brisbane (image courtesy: uqsport.com.au)
This is one of the best attractions in Brisbane that will keep your little ones happily engaged for hours! Children between the ages of 5-14 will love playing tennis or swimming here along with track and field playtime and other fun activities courtesy of the Kids Club. Take a look at the complete program details before visiting.
15. Island Break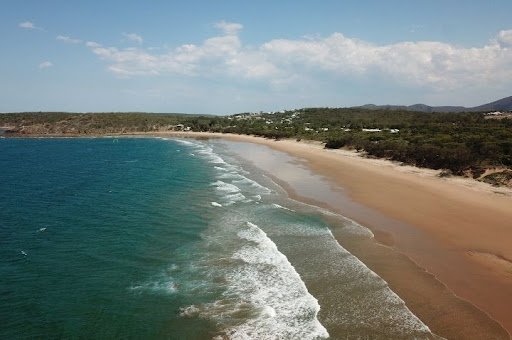 Island Break in Brisbane
Sometimes it does the children a world of good to just head away from the bustling city to a new island! Escape from Brisbane and venture for a lovely island with delightful sandy and golden beaches along with fresh waters that you can all swim in! Find out more about North Stradbroke Island and Moreton Island for this purpose.
16. Urban Xtreme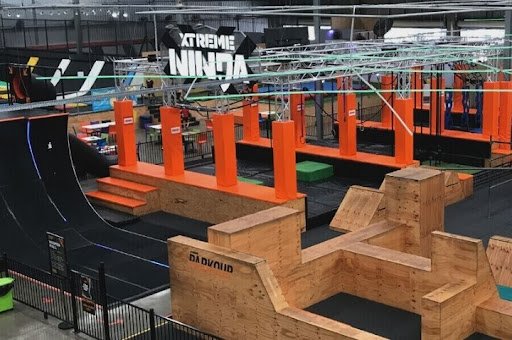 Brisbane Urban Xtreme (image courtesy: urban-xtreme.com.au)
This is the ultimate place to enjoy various types of adventure sports and activities. There is something to delight people of all ages and levels of skill. You can take your pick from activities like snowboarding sessions and indoor skiing to a mix of Parkour and Ninja along with laser tag and trampolines.
Address: 4/370 Nudgee Rd, Hendra QLD 4011, Australia
Opening Hours: 9:00 am - 9:00 pm (Mon - Sun )
Phone: +61 1300 872 269
17. Mini Golf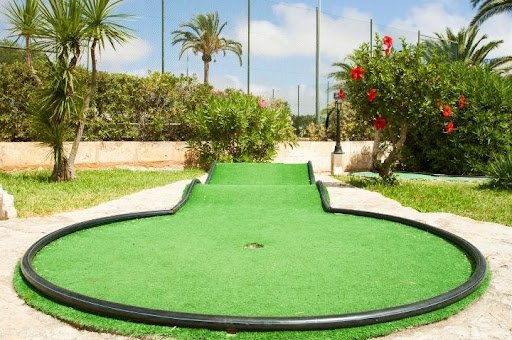 Mini Golf in Brisbane
You are guaranteed to have a blast with your little ones courtesy a round of mini golf. Take your children for some mini golf at Hillstone St. Lucia. This well-known golf course lies against a backdrop of beautiful natural scenery and lush greenery. Go through hills, slopes, beds and curves, moving onto impeccably designed gardens with four levels of difficulty too. This is one place where you can expect to have a lot of fun with your little ones.
18. Boogieing Away to Music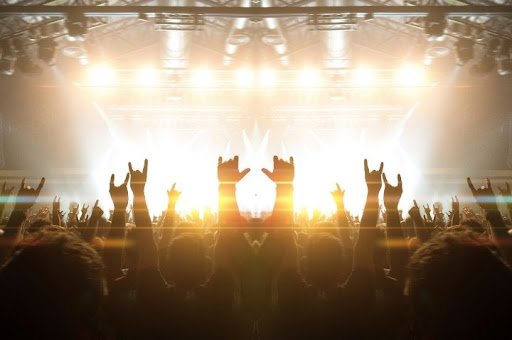 Music Concert in Brisbane
Brisbane is not just about a bucket list of tourist attractions. Music forms an integral part of the city's culture. Take your kids along and listen to local performers and musicians at South Bank or while shopping at Queen Street Mall, courtesy of City Sounds. Start the weekend with a bang, taking in Friday Night Jazz at Studio 188 or QPAC's Melbourne Street Green for Front Yard Music while savoring Latin, rock, jazz, soul, folk and pop. Introduce your little ones to your musical icons and tastes. Who knows, they may love it as much as you do!
19. Farm Stays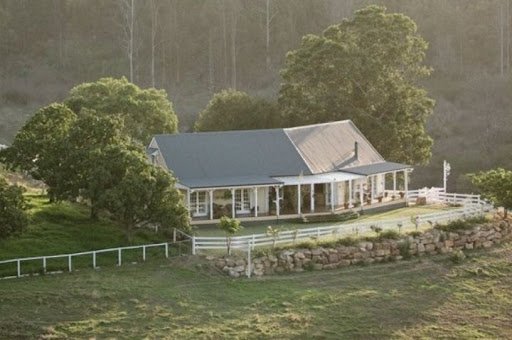 Brisbane Farm Stays (image courtesy: visitbrisbane.com.au)
Weekends in Brisbane are all about relaxation and unwinding in a whole new environment, away from the hustle and bustle of the city. Take your little ones and the entire family to a quaint and charming farm stay which is only a few miles away from Brisbane. There are plenty of options that you can check out in this regard. An authentic and refreshing farm experience is all you need to de-stress and truly relax together.
20. Star Gazing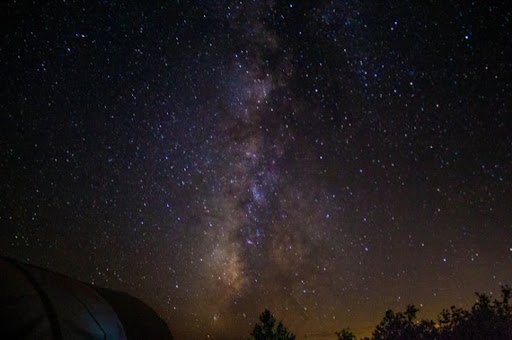 Star Gazing in Brisbane
Children love the Sir Thomas Brisbane Planetarium and with good reason! It is a great place for kids to learn more about the planets, stars and sky. Go star gazing together at this wonderful planetarium which recreates the night sky within the beautiful cosmic sky dome, witness lovely spacecraft models and asteroid fragments while enjoying short feature shows alongside.
21. National Park Hikes
National Park Hikes in Brisbane
Hiking through Brisbane's acclaimed national parks is another fabulous way to spend your weekend with your kids. Teach them essential skills early on, as you hike together through sand islands, bushland and heritage rainforests. Find new national parks in the city while going fishing, horse-riding, bushwalking or cycling.
22. Reading Journey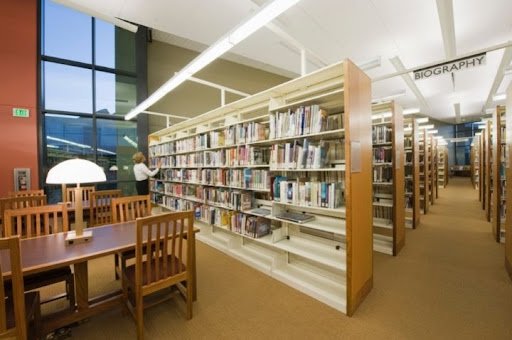 Library in Brisbane
Does your kid love reading? If yes, he/she will be enthralled by the State Library of Queensland. It comes with an exclusive Kids Corner where there is plenty of reading, games and fun on offer. With the support of families and the parents, children under 8 years of age may readily explore and engage in mentally stimulating and creatively engaging digital exhibits, games and reading related fun activities. Bookings are needed for attending family and children-friendly activities at the State Library of Queensland.
What are you waiting for? Brisbane promises a lot in store for you and the whole family, including your little ones! Check out the best serviced apartments in Brisbane, complete your bookings, and create your itinerary before jetting away to a veritable wonderland of fun, history, culture and adventure!
---
---
Leave a Reply
Your email address will not be published. Required fields are marked *