Best Time to Visit Dubai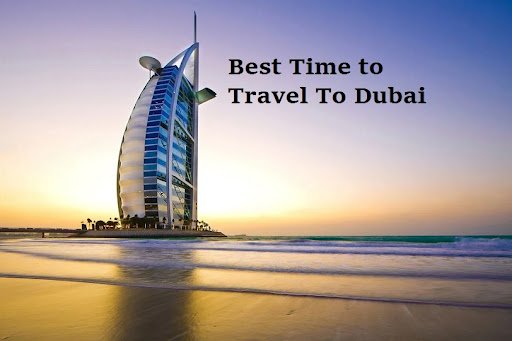 Best Time to Visit Dubai (Image Courtesy: hptourism.org)
Dubai, located in the United Arab Emirates, is known for its awe-inspiring skyscrapers. Nestled along the Arabian Gulf, this modern metropolis showcases traditional Arabian heritage. Boasting a myriad of attractions, it is a dream destination for travelers. It has captivating attractions, diverse culture, and unique charm. Finding the best time to explore this dynamic city is key to creating cherished memories.
Dubai stands tall as one of the premier travel hotspots in the Middle East. It offers a captivating fusion of glamour and traditions. The period between November and March emerges as the prime choice to visit this city. During these months, the weather becomes wonderfully nice. Thus, providing lots of fun activities and outdoor adventures.
When you think of Dubai, you imagine tall skyscrapers, golden sands, and a deluxe world. Here you can find yourself at the pinnacle of the Burj Khalifa, the world's tallest building. While planning your trip, it's crucial to take into account the best month to visit Dubai.
The Best Month To Visit Dubai
The best month to visit Dubai is between November and February. During these months, the weather is at its most pleasant. The city comes alive with a vibrant atmosphere, offering many events and activities.
There's the famous Dubai Shopping Festival and the delectable Dubai Food Festival. Further, with the exhilarating Dubai World Cup, there's something for everyone.
In November, the average temperatures hover around 25°C.

It reaches highs of 30°C and lows of a comfortable 19°C.
It's an ideal time for sun-seekers to bask in the warm rays, with the assurance of keeping sunscreen close at hand. By the time February arrives, temperatures have cooled even further. Thus, creating a perfect climate with highs of 24°C and lows of 15° Celsius. This pleasant weather makes Dubai a sought-after destination for visitors.
The Best Month to Visit Dubai| For Lower Prices:-
To your wonder, you can have a budget-friendly escape to Dubai. The summer months of June, July, and August hold the key to exceptional deals on hotels. Thus, it is the best month to visit Dubai. The scorching heat prompts many tourists to seek cooler destinations. Thus, Dubai's hotel rates take a dip. It presents an opportune time to plan an affordable getaway. For easy and convenient accommodations, you can opt for serviced apartments in Dubai.
Dubai's summertime charm goes beyond just lower prices. The city unveils a treasure trove of indoor attractions waiting to be explored. Embrace the city's evolution, where summer has evolved into a season worth experiencing. It offers great hotel deals at your fingertips. Hence, you can indulge in luxurious accommodations without breaking the bank.
It also grants you the luxury of tranquil poolside moments and outdoor swims. Contrary to popular belief, Dubai offers comfort even in the heat. This ensures a delightful summer vacation. What's more, you can relish a stress-free experience as the city is far less crowded in these months.
Additionally, the off-peak period enables secure bookings at the most sought-after restaurants. You can also go for exclusive beach clubs, adding an air of exclusivity to your stay. Visitors take advantage of this time to enjoy culinary delights and beachside luxuries. Thus, enjoying a blissful escape without the typical tourist hustle.
As Dubai's summertime allure gains momentum, it becomes more enticing each year. So, seize the opportunity to explore the best of Dubai with unbeatable prices.
Also, You May Like to Read: Top 10 Romantic Restaurants in Dubai
The Best Month to Visit Dubai| To Escape the Crowd
Dubai's charm lies not just in captivating attractions but also in its vibrant population. It draws visitors from across the globe. However, during the high season, the city's popularity can lead to overwhelming crowds. Thus it can be challenging to secure tickets to attractions. Or get snag reservations at the latest dining hotspots. For a more serene and relaxed experience, consider our serviced apartments in Dubai.
These months fall within the shoulder and low seasons when residents venture elsewhere. Thus, tourist numbers dwindle, enabling you to explore Dubai's wonders without any chaos. It ensures a delightful stay without the hustle and bustle.
Imagine gazing upon a breathtaking sunset at the iconic Burj Khalifa. And enjoying the moment without the crowds or capturing an uninterrupted photo there. With fewer tourists around, you can savor these cherished moments with a sense of peace.
The off-peak season also helps you to secure tickets to many must-see attractions. E.g., you can get a booking for the Museum of the Future. Delight in the exclusivity of exploring Dubai's treasures without any waiting times.
The allure of Dubai during these quieter months can get you fully immersed in the city's wonders without any hustle. Create cherished memories as you discover hidden gems and renowned landmarks. All of this while savoring the serenity that comes with fewer crowds. Plan your visit during the shoulder and low seasons. Let Dubai unveil its more intimate and tranquil side. Thus, leaving you with unforgettable moments to treasure.
The Best Month to Visit Dubai for Festivals & Events Galore
Dubai is a city bustling with festivities and celebrations year-round. It offers a plethora of exciting events regardless of the weather. The best month to go to Dubai truly depends on your specific interests and the experiences you seek.
For those seeking vibrant summertime celebrations, Dubai has just the thing for you. The city goes all out with the launch of Dubai Summer Surprises. It has a captivating lineup of events across the city throughout the summer season. You can enjoy the hot temperatures and immerse yourself in the lively ambiance of festivities.
December holds a special place on the calendar. It brings one of the most anticipated celebrations in Dubai — UAE National Day. You can witness the city adorned with national pride and joy. Every event commemorates this significant occasion on that day.
Alternatively, for a truly unique experience, consider visiting Dubai during Ramadan. The city comes alive with a wonderful sense of festivity. Every building is decorated with mesmerizing lights. The evening meal, Iftar, which breaks the fast, becomes a joyous occasion. Take advantage of more favorable accommodation rates with our serviced apartments in Dubai.
The Concept of Peak & Off-peak Season:
The peak season typically falls between November and April. During the peak season, Dubai experiences a surge in tourist traffic. It offers pleasant weather and numerous events and festivals. As a result, this period becomes a magnet for travelers from around the world. Popular attractions and landmarks are teeming with visitors. Also, accommodation prices tend to escalate. Dubai's offerings are at their prime during this time. However, navigating through the crowds can be a challenge.
On the other hand, the off-peak season presents a different but equally alluring side of Dubai. The off-peak season spans from May to October. The temperatures soar during the summer months. The tourist influx dwindles, resulting in fewer crowds. Thus, it gives you more breathing space to explore the city's wonders. During this time, you can enjoy significant cost savings on accommodations, flights, etc.
Hence the best month to go to Dubai is during either the peak or off-peak seasons. For a budget-friendly stay, consider our serviced apartments in Dubai.
Dubai's Weather Overview- Whole Year
Dubai's Hot Desert Climate
Dubai boasts a hot desert climate, which characterizes the majority of the year. Expect long, scorching summers and short, mild winters. The city experiences little rainfall throughout the year, contributing to its arid landscape.
Extreme Summer Temperatures (June to August)
During the summer months, from June to August, Dubai faces extreme temperatures. The mercury can soar to staggering heights, often surpassing 40°C (104°F) and even reaching up to 45°C (113°F) on some days. The combination of high heat and humidity can be challenging for visitors. Thus, making outdoor activities uncomfortable.
Milder and Comfortable Winter Temperatures (November to February)
Contrastingly, the winter season brings relief with milder and more pleasant temperatures. The winter season spans from November to February. The average daytime highs range from 24°C to 30°C (75°F to 86°F). Thus, offering a comfortable and enjoyable climate for outdoor exploration and activities. The evenings and nights are cooler. It has temperatures dropping to around 15°C to 19°C (59°F to 66°F), providing a refreshing respite from the heat of the day. This period is considered the best time to visit Dubai. It allows for a more enjoyable and immersive experience in this fascinating city.
Closing Thoughts
No matter when you visit Dubai, they always have captivating events for visitors. Therefore, any time is always the best month to go to Dubai. From hot summer extravaganzas to warm winter celebrations and mild springtime delights. Dubai's year-round festivity guarantees unique experiences all the time.
When you visit Dubai, make sure not to miss these amazing adventures. For added comfort during your stay, check out TheSqu.are's serviced apartments in Dubai. So, mark your calendar for the festival that touches your heart. Let Dubai's vibrant spirit embrace you in a memorable journey of joy and celebration.
Get ready for an unforgettable experience
---
---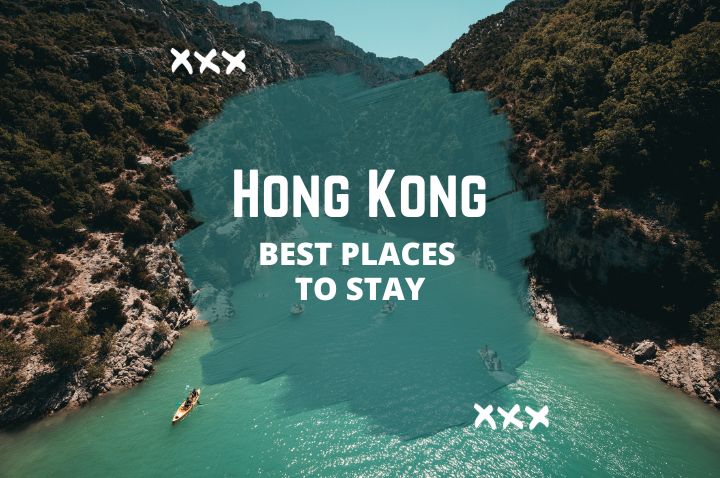 Best Places to Stay in Hong Kong: An Expert Guide
Are you seeking the best places to stay in Hong Kong? Hong Kong is one of the world's most impressive regions, offering a skyline dotted with glittering skyscrapers (8,000 and more at last count) and high quality of life. However, figuring out where to stay i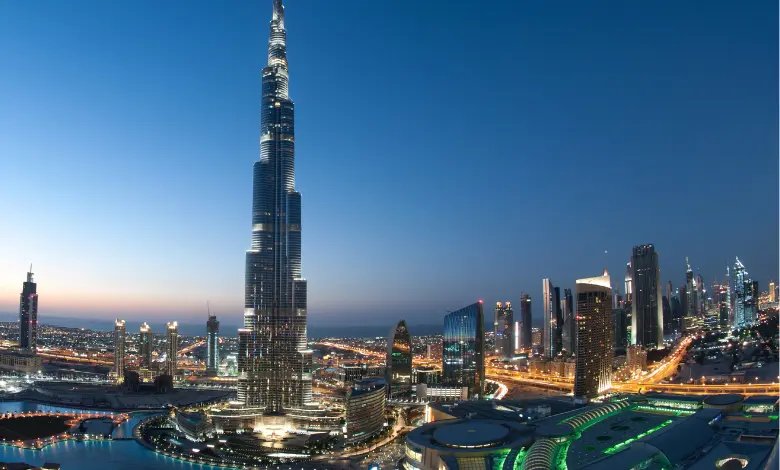 14 Interesting and Fun Facts about the Burj Khalifa
Abhishek Kapoor
08 Nov 2023
The Burj Khalifa is a work of engineering genius and a symbol of human aspiration. It is the tallest skyscraper in the world and dominates the city skyline, standing tall in the centre of Dubai. Beyond its imposing height, this architectural marvel is a tru
Where to Buy Halloween Costumes in Hong Kong
Mugdha Kilnake
11 Oct 2023
Halloween in Hong Kong is a mega celebration that will light up the town this October. There are several exciting events lined up at several destinations in Hong Kong for Halloween, including parties at theme parks and many other special events. The city assum
1 Comments

rahul singh negi
Impressive article, enjoyed reading it. Thanks for shedding light on this topic.
---