11 Best Walks and Hikes in Sydney: Embrace Nature's Beauty
It certainly comes as little surprise that several Sydney's top treks and walks are created to showcase the city's stunning treks and harbours. Sydney is fortunate to have fantastic natural surroundings and pleasant weather all year.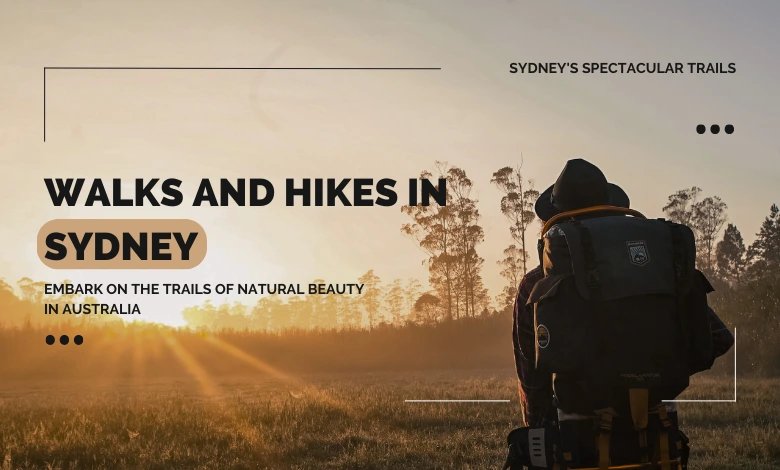 Sydney provides what you're looking for, whether you want somewhere near the city or something a little more distant in one of the local national parks. The trails and day treks will astound you with their natural splendour and bring you back to your home in a short period. We've compiled an overview of our top picks, which range from quick strolls to larger half-day excursions.
Explore the List of 11 Best Walk and Hikes in Sydney to Embark on the Trails of Natural Beauty
1. Cape Bailey
Regardless of the season, this trail is wonderful. Start your journey at Cape Solander Lookout, which has parking and observation areas. The Cape Bailey Trail follows the coastline closely, dipping in and out to follow the sandstone cliffs' contours. You may anticipate wildflowers in the spring along with some of Sydney's best opportunities for whale watching in the winter. Bring a lunch so you can enjoy it at any of the many lovely stops along the route.
2. Grand Canyon Track
This hike is both difficult and breathtakingly gorgeous. The track begins at Evans Lookout, close to Blackheath, and is bordered by lush vegetation, waterways, rushing waterfalls, and sandstone cliffs. Wattle, Native ferns, as well as a sandy beach, can be seen as you make your way down to the canyon floor. You should wear appropriate hiking footwear because the trail is somewhat muddy.
3. Blue Gum Forest, Hornsby
You can easily reach this amazing trail from your hotels or furnished apartments in Sydney. This amazing, short route has it all, including magnificent blue gum trees, fern-covered hillsides, lovely pools, and a lengthy portion that follows the river. It's one of the top-listed walks in Sydney.
Although it's right outside Hornsby town core, it feels wild. It's difficult to imagine that a route as short as 4.5 kilometres can be as amazing. On this trail, the surroundings and terrain are always changing, so there are never any boring moments. It's perfect for when you don't have much time but still want to feel like you've spent time outdoors. The little scrambles and uphill climbs make it feel like a fun, mini adventure.
4. The Forest Path, Royal National Park
No photograph could do the Forest Path's hidden beauty justice. From the moment you step on Lady Carrington Drive, you will fall in love with it completely, and as you travel deeper into the magnificent rainforest, your love will only grow. Imagine those enormous plants with leaves so large that they occasionally overlap in the middle. Hanging vines, imposing cabbage tree palms, and much more are expected when picturing this trail's jungle atmosphere.
5. Spit to Manly Walk
One of the best hikes near Sydney is in Manly. Spit to Manly is a harbour walk, which perhaps offers the most variety of all of the paths on this list. It checks all the requirements with its stunning wilderness, indigenous history, isolated beaches, and stunning harbour vistas.
It is particularly useful if you want to see some Australian bushland but don't want to leave the city. Even though it isn't particularly challenging, this harbour walk has the greatest climbing, so it's best to do it when you're feeling reasonably active.
6. Taronga Zoo to Balmoral Beach
If you want to make an all-day adventure out of it, this is a fantastic walk that offers stunning harbour vistas, lovely peaceful coves, as well as one of Sydney's best snorkelling places. You'll begin in lovely bushland with stunning views and, if you're lucky, you can hear the variety of sounds of wild animals from the adjacent zoo!
Before reaching Chowder Bay, you have the option to pause at a few isolated beaches with breathtaking harbour views. If you've packed your snorkelling equipment, Chowder Bay allows you to go seahorse snorkelling right off the beach!
7. Ruined Castle Walking Track
This is one of the best walks in Sydney. You'll enjoy this five-hour stroll in Katoomba if you enjoy bushwalking. The journey starts at the Golden Stairway and descends further into the Jamison Valley before arriving at the rainforest. There, you may see historic miner homes and fauna. You can then climb the Ruined Castle, a rock formation, for breathtaking views that extend to Wentworth Falls.
8. The Gibberagong Track
The Gibberagong Track is not at all on the tourist trail, and even most regular visitors to Ku-ring-gai appear to overlook it. That shouldn't be you, because the hike is just breathtaking. There are even a few amazing places to go swimming in the wild along this lovely creekside stroll. It will be a pleasant vacation from the city as you go through lovely bushland filled with the sounds of birds chirping and trickling water.
This is not a path for anyone looking for a fairly stroll because of the track's significant undulations, steep climb towards the conclusion, and occasionally tough terrain, but if you're willing to put in a little work, you will be richly rewarded.
9. The Resolute Track
This track offers the ability to see some superbly conserved Aboriginal artefacts, an amazing viewpoint, three of Sydney's greatest hidden beaches, as well as walking through some beautiful bushlands, making it perhaps the best all-rounder in Ku-ring-gai. Generally speaking, the walk is not very challenging; the hiking mostly consists of cliffside ascents and descents to all three sea beaches. If you only wanted to visit one, pick Resolute Beach.
10. Rose Bay to Watsons Bay
Although the Spit to Manly track is more well-known than the lovely Rose Bay to Watsons Bay hike, you will appreciate that the journey begins and ends on a ship since it sets the stage for breathtaking views to follow. There are lots of hidden beaches to discover, many of which offer fantastic views of the Harbour Bridge, as well as tiny pockets of rainforest. You will have a ton of options if you enjoy pausing for a picnic somewhere along the road.
11. The Two Creeks and Little Digger Track
One of the bush walks on this list that is closest to the city is the Two Creeks route, and by combining it with the frequently disregarded Little Digger route, you can make a fantastic loop. This is one of the well-known hiking places in Sydney. One of the best routes in Garigal National Park, the Two Creeks Track is great on its own or when combined with the Little Digger. The walk winds through the wilderness and follows Middle Harbour's water, providing wonderful views of the water as it goes.
Any time of year is a fantastic time to take a coastal trail; in the warmer months, they offer a little wind and the ability to cool off in the water or a sandy pool, and in the months when it's cooler, many of them have a great possibility of seeing humpback whales. The weekly walks, however, tended to centre largely around the Sydney harbours, which are close to several modes of public transportation. If you're planning a trip to Sydney, check out the furnished apartments in Sydney at TheSqua.re.
---
---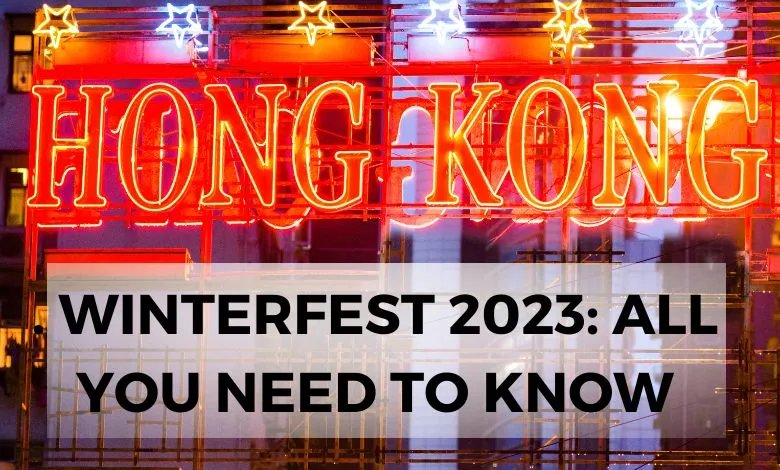 Hong Kong WinterFest 2023: All you need to know
Mugdha Kilnake
23 Aug 2023
Hong Kong WinterFest 2023 is one of the most anticipated celebrations in the country. A grand festival that transforms the city into a winter wonderland with dazzling lights. It usually takes place in the months leading up to Christmas and continues until the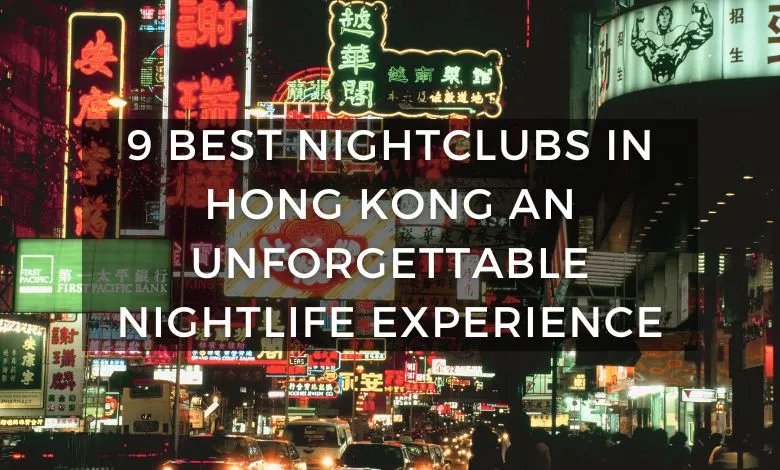 9 Best Nightclubs in Hong Kong an Unforgettable Nightlife Experience
Mugdha Kilnake
18 Aug 2023
Compared to most Asian cities, there is a wider selection of nightclubs in Hong Kong. No matter how fast-paced and dynamic Hong Kong is by the morning, everything is cranked up a level after the sun sets due to the city's international atmosphere, youthful att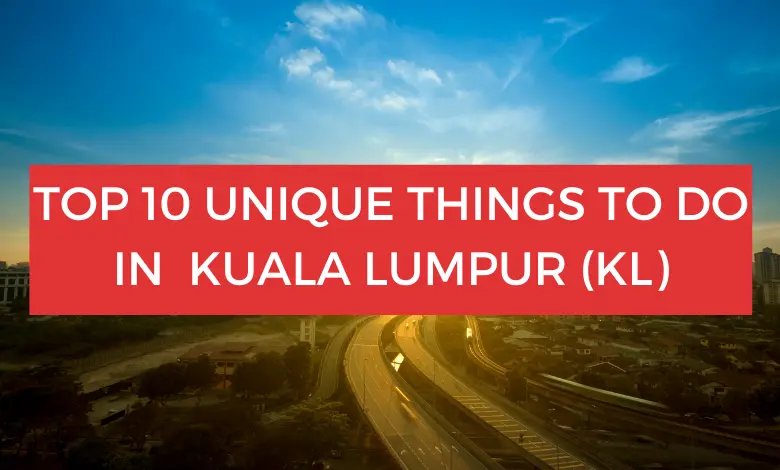 Top 10 Unique Things to Do in Kuala Lumpur (KL)
Mugdha Kilnake
05 Aug 2023
A visit to Kuala Lumpur is like a visit to the pulsating heart of Malaysia, a city that lives on variety, contrast, and a never-ending spirit of creativity. Kuala Lumpur, or KL as it is often called, is not your usual city. It is a lively tapestry of cultural