Business Stays in Tokyo in the Winter
---
Tokyo is a wonderful city to visit in any season. An Eastern city with a primarily Western feel but where everything is done that little bit differently.
It's commonly accepted that the best time to visit Japan is either between September and November, for late autumn, or even more popular, in late spring where the famous cherry blossoms are in full bloom.
The coldest months of the year in Japan are between December and February and Tokyo is no exception to this. You may even see the odd snowfall in the city but it is very rare for the temperature to drop below freezing. However, the city is less crowded, cheaper and it has to be said that some of the city's highlights just look a lot better in the winter months.
All you need to remember is a big coat, scarf, gloves and anything else you need to keep you warm.
Tokyo apartments for rent long term are widely available in the winter months and are reasonably priced. For example, Tokyo accommodation in Shinjuku from thesqua.re costs as little as £98 per night. That's multi-room corporate housing in Tokyo for less than the price of a single hotel room.
Also Read: Best Places to Stay in Tokyo for Corporate Travelers
Business Meetings
As you probably already know, there is a huge list of etiquette dos and don'ts associated with Japanese business meetings. These do not change when it comes to the winter months, but there are some you should pay careful attention to at this time.
Business Stays in Tokyo in the Winter
Coats - Of course, you're allowed to wear a coat, it doesn't get much higher than 6℃ out there and you'll freeze without one! You'll see everyone else wearing coats too but you're also likely to see them take them off as soon as they enter a building. It is considered poor form to wear your outside coat inside. If you're still cold inside, remember to wear a vest.
Handkerchiefs - At this time of year, you're probably more likely to get the snivels but remember the golden rule of never blowing your nose in public. It's considered very rude. The origin of this comes from the business world. Japanese companies generally don't pay for sick leave so people are very careful about coming into contact with sick people.
Handshakes - The Japanese do not generally shake hands, the wearing of big thick gloves at this time of year may help you remember that. If they do offer their hand DO NOT try to crush it with brute force as men tend to do in the West, shake it gently.
Private lives - Personal and business lives are kept very separate so remember not to pry too much if the information hasn't been offered. Asking about Christmas or New Year plans should be avoided.
Things to do in Tokyo in Winter
As mentioned, the wintertime throws up all sorts of alternative possibilities for entertainment in Tokyo. If you need a place to entertain clients or if you get some time for yourself there's still plenty to do despite the chill in the air.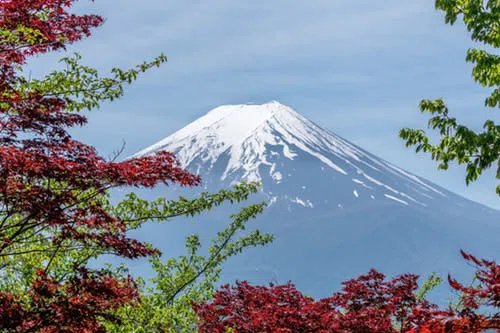 Things to do in Tokyo
The sky is a deep blue when clear, the air is clean and crisp and there is very little rainfall. This means that outdoor activities are still possible and the views can be incredible. On a clear day see if you can see the peak of Mount Fuji from the top of the Tokyo Skytree.
Visit the Christmas lights -If you're in Tokyo in early winter then you can't miss the city being brought to life by all sorts of spectacular illuminations. For a city that doesn't do Christmas they certainly put on a great show and you'll find plenty of people embracing the season. If you're lucky enough to be in the city for New Year, that's when the real celebrations start.
Eat out - The Japanese version of the hot pot is king during the winter months, including Chanko Nabe and Motsu Nabe. Although you should be warned that the latter means 'tripe'. Oden is also popular amongst street food vendors. These are meat and vegetable stews in a fish broth.
Have an outdoor bath - This area of Japan has plenty of natural hot springs and public baths for you to relax in after a long day in the city. If you travel a little further out to Nikko or Hakone you'll find some of the most memorable outdoor bath experiences.
Bean Throwing - 'Setsabun', the bean throwing festival, traditionally marks the end of the winter months and is celebrated on 3 February. The idea is to throw away 'even spirits' and to start the fairer months with a clean slate. A large festival can be found at the Zoo-Ji Temple where you can throw some beans of your own too.
Also Read: Best Events And Festivals In Tokyo
---
---
Leave a Reply
Your email address will not be published. Required fields are marked *