CHRISTMAS IN LONDON - THESQUA.RE GUIDE
---
It's Christmas! Or, at least that's what the shops have been telling us for a while. With 1st December just around the corner, it finally seems acceptable to start feeling a little jolly.
London truly knows how to celebrate Christmas with its amazing lights, over-the-top decorations and countless Christmas markets and activities. Below, we have listed our favourite things to do in the one month where we don't mind the cold too much.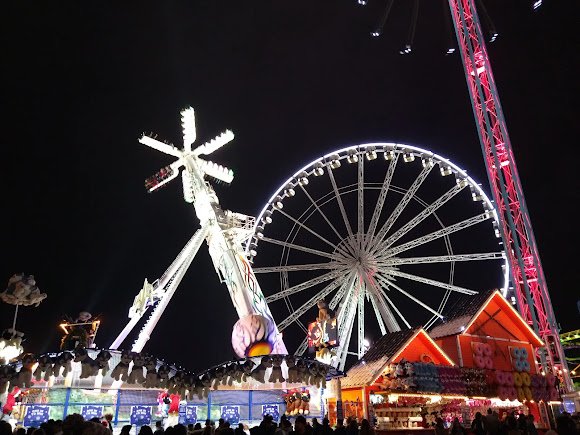 Hyde Park Winter Wonderland, 21 Nov – 4 Jan
It's packed with tourists from open till close but that's just part of the fun. The many stalls offer everything from fake snow and homemade candles to speciality chocolates and Christmas jumpers. Winter Wonderland has a wide variety of street food - mainly themed around German sausages - and endless mulled wine, mulled cider and 1 litre beers in the Bavarian Village. For the brave, there's a variety of rides and an ice rink.

South Bank Centre Christmas Market, 11 Nov – 4 Jan
Take a walk by the river on South Bank and end up in a little Christmas village with cosy, wooden houses. You'll a variety of homemade crafts (the perfect Christmas gifts!), mulled wine and pretty lights. The cosy atmosphere on South Bank is not to be missed during Christmas time. Take the stroll down South Bank until you end at Tate Modern - the Christmassy stuff goes all the way.
Winterville Victoria Park, 2 Dec – 1 Jan (closed 25-26 Dec)
Feeling a little sick of the traditional Christmas stuff? Victoria Park's Winterville can help you with that. Based in the creative part of London, this is the place to expect something different. Winterville is creative and engaging with lots of shows throughout December, and there's a large variety of food stalls and markets.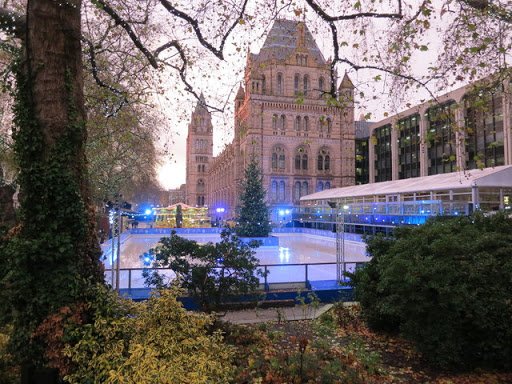 Natural History Museum Ice Rink, 29 Oct – 3 Jan
We'd dare to say that this is the most beautiful ice rink location in London. Natural History Museum's buildings are extraordinarily stunning and with an ice rink sponsored by no other than Swarovski (yes you heard that right), this is definitely the place for a spectacular experience on the ice.

Ice Rink Canary Wharf, 31 Oct – 27 Feb
Canary Wharf is a wonder of tall, modern buildings that make an ice rink shine brighter and feel a little more magical. Good news about this one is that it doesn't disappear right after Christmas - actually you can still enjoy ice skating until the cold and grey month of February, something that will surely brighten up the days.

Somerset House Ice Rink, 18 Nov – 10 Jan
Another ice rink to the list and this one is ideally located just few minutes from Covent Garden, Trafalgar Square and Charing Cross. The perfect afternoon break before dinner or after a day of shopping in the house of fashion. Even if you don't fancy ice skating, it's still worth walking by to get a picture of the amazing lights.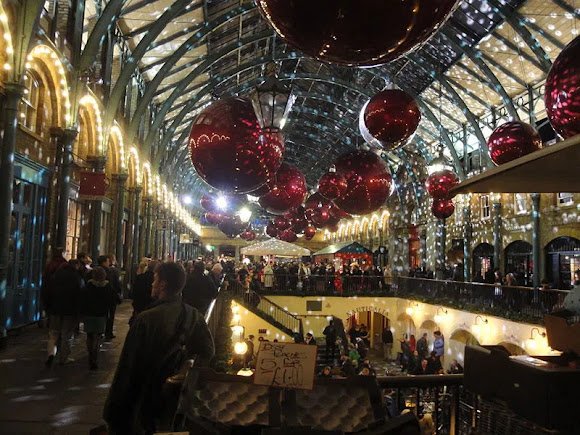 Covent Garden Christmas Market
Covent Garden Market is always there so this might be cheating a bit - but with lots and lots of Christmas lights, reindeers and a big Christmas tree, Covent Garden is definitely worth a visit this Christmas. You'll find a large variety of small shops, bars and restaurants and always some kind of entertainment happening.
Happy almost December from thesqua.re team!
---
---
Leave a Reply
Your email address will not be published. Required fields are marked *