Client Meetings in New York: The Best Venues for Wowing Clients in the City
New York City – home of big business, swanky restaurants and the infamous 'power lunch'. During an extended stay in New York, you may be expected to conduct formal or informal client meetings. For somebody outside the city, the prospect of scouting out the perfect venue to build rapport with your client might feel intimidating. Fear not – at thesqua.re, we have gathered some of New York City's top destinations for client meetings and corporate lunches. From bright lunch spots to low-lit scotch and cigar bars, there is a venue for every type of meeting.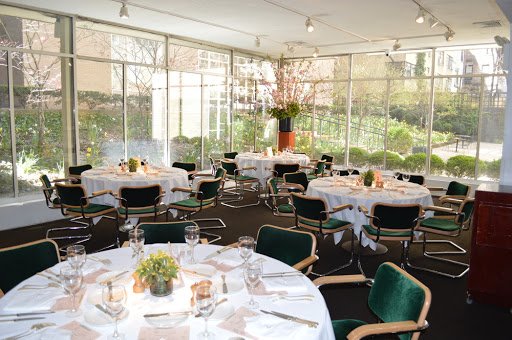 One of the most famous destinations in New York City for client meetings, Michael's has developed its excellent reputation over a span of 30 years. Filled every breakfast and lunchtime with powerful figures conducting important business. Although the Californian-inspired cuisine is certainly impressive, the real focus is the environment, which is undoubtedly conducive to big business deals.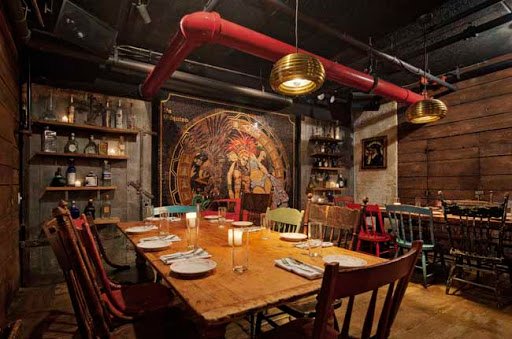 Whilst many corporate meal destinations offer a traditional scene, La Esquina is an edgy venue for hip clients looking for something new. If you're seeking an unforgettable atmosphere for your client, this Mexican café is the place to be. The underground dining room is the perfect place to show off your know-how of New York City's hotspots.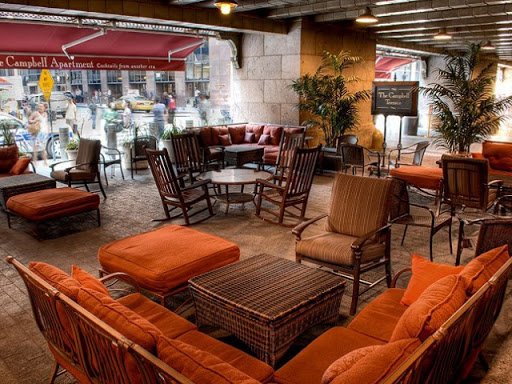 Perhaps you've heard the whispers or seen a rave review online, but this semi-secret meeting point still holds some of its original mystery. Recently renovated and re-opened to the public, the bar space boasts one of the most convenient and central locations for client meetings in the city. Hidden in the Grand Central Station, the location is perfect for anybody staying in corporate housing in New York, and will surely impress any client with its newly designed swanky decor.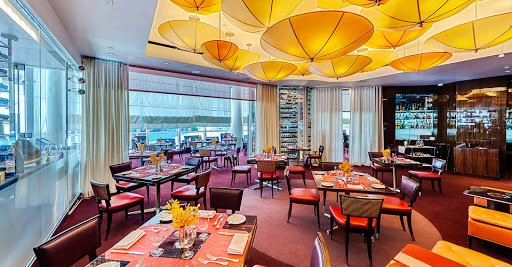 Another famous name in New York City, Le Cirque is a long established meeting point for executives, celebrities and well-heeled clients. For an unforgettable client meeting with the meals to match, Le Cirque is sure to impress event the trickiest of clients.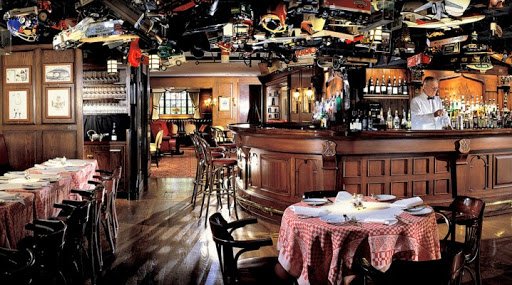 Any power-lunch list would be incomplete without mention of the 21 Club – known as the original birthplace of the power lunch. Attracting powerful business people and their clients since 1930, this restaurant has the expertise required to supply the perfect environment for good business. As claimed by Forbes, "more deals are done at '21' than on the stock market floor" – so it's surprise that this is one of the most popular destinations for client meetings.
With so many business-meeting destinations across the city, it can be difficult to find the perfect environment to match your client's needs. With so much at stake, it is important to choose the perfect setting. If you have a particular meeting venue in mind, thesqua.re can provide a luxury serviced apartment nearby – visit the website today to browse the apartments available in New York.
---
---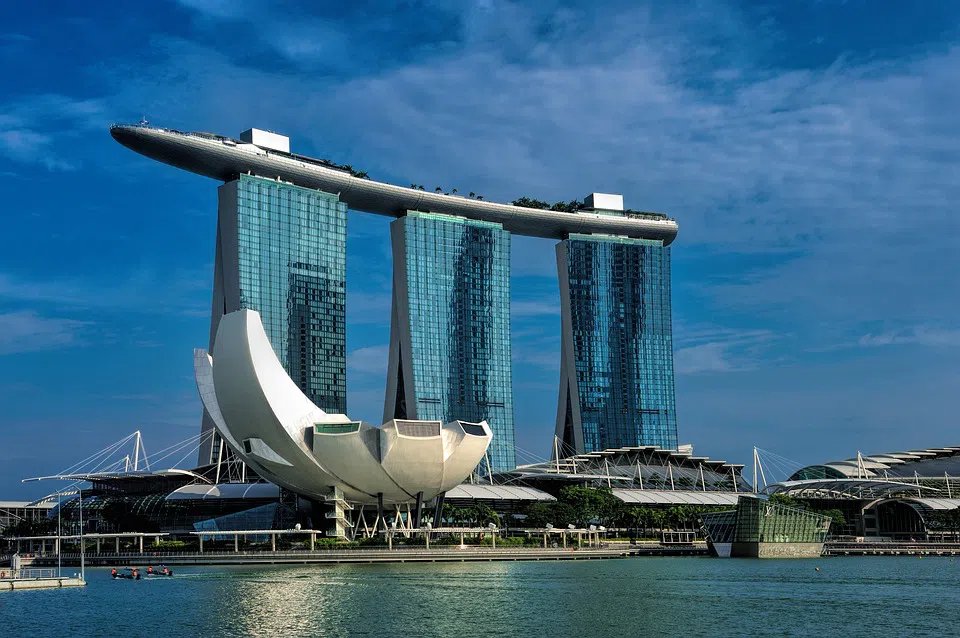 9 Best Neighborhoods in Singapore to Live With Family
Singapore is an economic powerhouse on the world's financial markets, this seems hard to believe if you look at the tiny island country on a map. However, the prosperity of this city-state is obvious when you first lay eyes on it in its glass and steel flesh.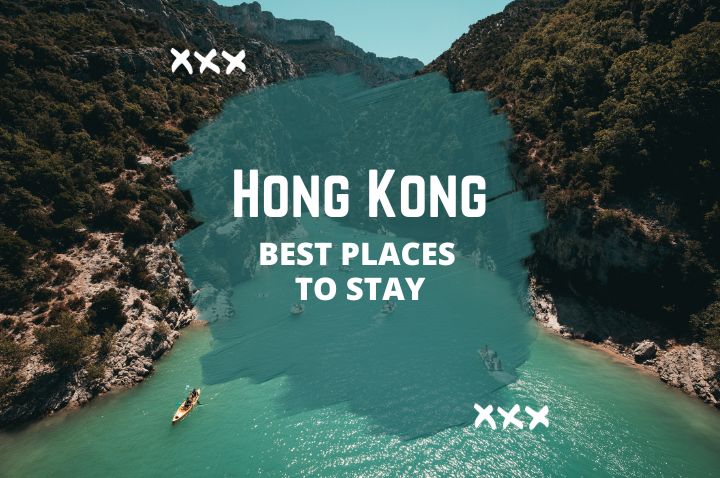 Best Places to Stay in Hong Kong: An Expert Guide
Are you seeking the best places to stay in Hong Kong? Hong Kong is one of the world's most impressive regions, offering a skyline dotted with glittering skyscrapers (8,000 and more at last count) and high quality of life. However, figuring out where to stay i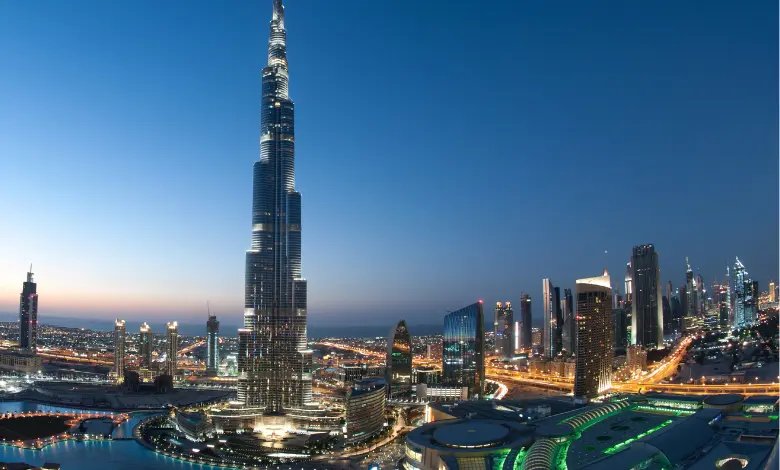 14 Interesting and Fun Facts about the Burj Khalifa
Abhishek Kapoor
08 Nov 2023
The Burj Khalifa is a work of engineering genius and a symbol of human aspiration. It is the tallest skyscraper in the world and dominates the city skyline, standing tall in the centre of Dubai. Beyond its imposing height, this architectural marvel is a tru