FEATURED: SHOREDITCH SQUARE APARTMENTS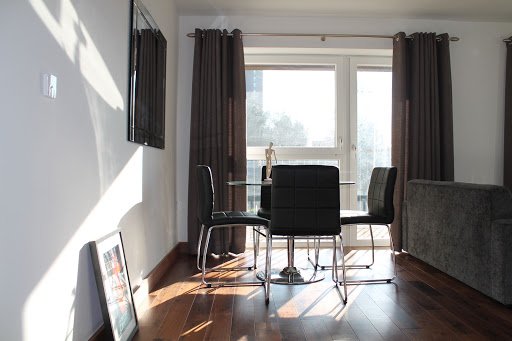 Our Shoreditch Square serviced apartments are located a 3 minute walk from Hoxton Overground station, just around the corner from the popular Sunday market Columbia Road Flower Market and with countless bars, restaurants and cafes within a 10 minute radius. The apartments are newly built (less than a year old) with one or two bedrooms, a spacious balcony and luxurious bathrooms.
The kitchens are fully equipped with oven, fridge, freezer, microwave, stove, kettle and everything else you need, and we even provide a bit of coffee, tea, sugar, salt and pepper to get you started before you get your own groceries done. Speaking of groceries, the nearest Tesco Express is only a 2 min walk away on Hackney Road.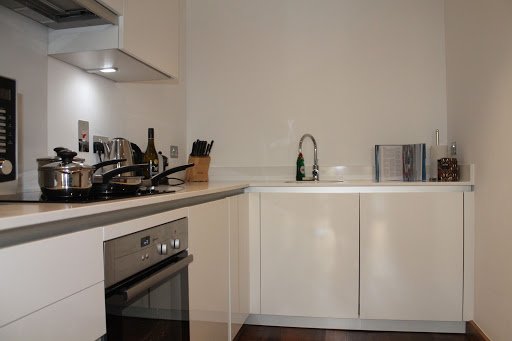 Enjoy a lovely home cooked meal made in your very own kitchen where all glassware, dinnerware and cutlery is provided.
All apartments have a sofa area with a big comfy sofa, an armchair, coffee table and a TV with all the TV channels you need, making your stay homely and comfortable. You can even put your feet up on the table if you wish (not that we encourage it but who will tell you no!).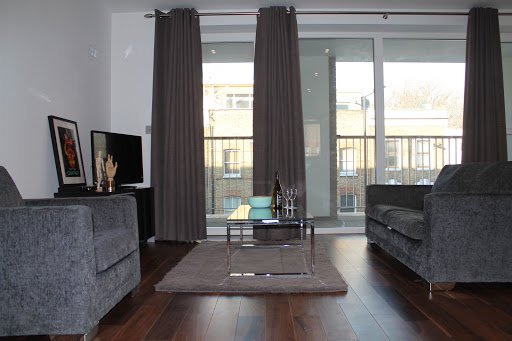 In the area, you only need to walk for a few minutes to find lovely restaurants, quirky cafes and trendy bars. Walk down to nearby Hoxton Square and visit Hoxton Square Bar & Kitchen for a fun night out with live music, try Barrio East for tasty cocktails, and Cake Hole Café for a relaxed cup of tea in vintage heaven.
If you wish you book these lovely Shoreditch Square Serviced Apartments, please get in touch on [email protected] for corporate enquiries or [email protected] for leisure.

---
---
Top 11 Tips for an EcoFriendly Christmas
Christmas is around the corner and definitely calls for celebrations with your family and loved ones for company. Yet, while you pull out those party shoes and make shopping lists for the occasion, do not forget sustainability as a core area of focus. After a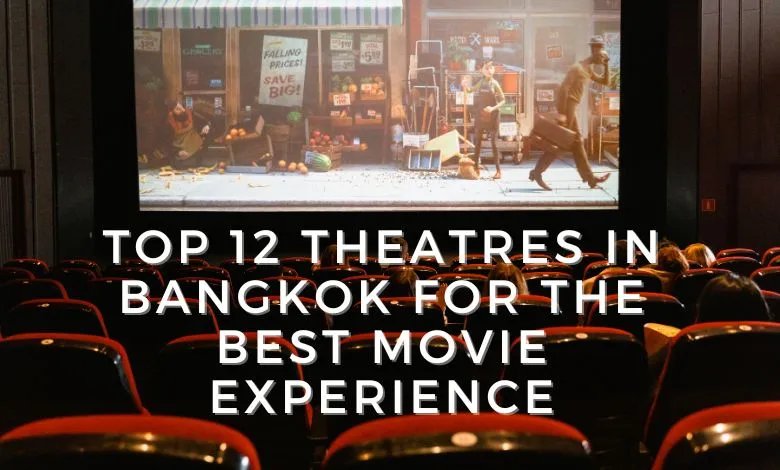 Top 12 Theatres in Bangkok for the Best Movie Experience
Mugdha Kilnake
16 Aug 2023
Prices for tickets range from 40 baht at the city's oldest cinemas to 3,000 baht in the intriguing "Enigma" Cinema. In recent years, a lot has changed regarding movie viewing. In the past, theatres varied in size and style but essentially consisted of a movi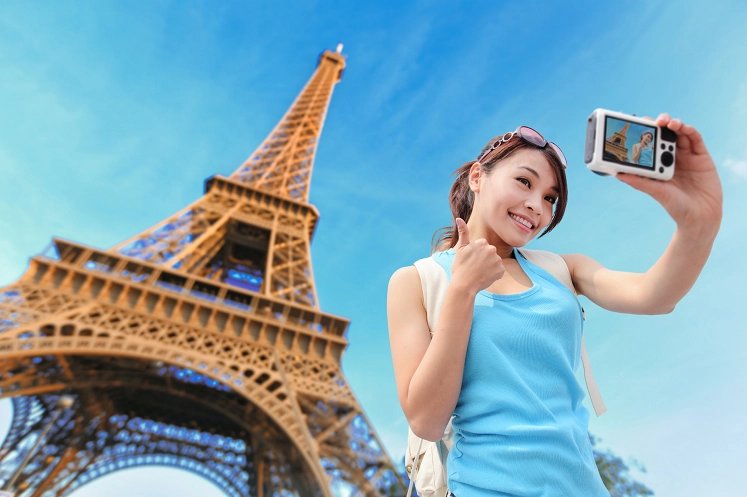 Paris Travel Guide
One of the most recognizable cities in the world, Paris is renowned for its magnificent architecture along with quaint streets, and top-notch museums. The city is a fantastic place to travel to in June 2023. Given the weather is nice and pleasant and there are