Hong Kong 5-Day Itinerary: Explore the City's Top Attractions
My visit to Hong Kong was nothing less than adventurous. As a former British colony, it is one of the most stunning cosmopolitan cities I have seen. I would consider it one of the most fascinating cities in the world. It is known for its towering skyscrapers and bustling streets. along with delicious cuisine, and a stunning skyline.
This city-state attracts millions of visitors yearly. Though my trip of 5 days was not enough to explore the province in its entirety, I was able to see a side of Hong Kong that many don't see.
To help you understand the city and make a comprehensive Hong Kong itinerary for your next visit. Drawing from my personal experience, this itinerary will help you make the most of your time in Hong Kong and experience the city's unique blend of cultures, cuisines, and energy. So, get ready to explore Hong Kong's top attractions with this comprehensive itinerary.
If You're Planning to Visit for the First Time, Here's a 5-day Hong Kong travel itinerary to Help you Explore the City's Top Attractions
Day 1: The Arrival and visit to "Victoria Peak"
In the early hours of your day 1 of your Hong Kong itinerary, you should plan it right. Check into your accommodation to start the day. After getting clean, go to "Victoria Peak". It is the highest point in Hong Kong. The "Peak Tram" is an iconic means of transportation that has been running for more than 130 years. And is the most luxurious way to go to the top. You will travel through a steep elevation on the tram ride, which provides breathtaking city vistas.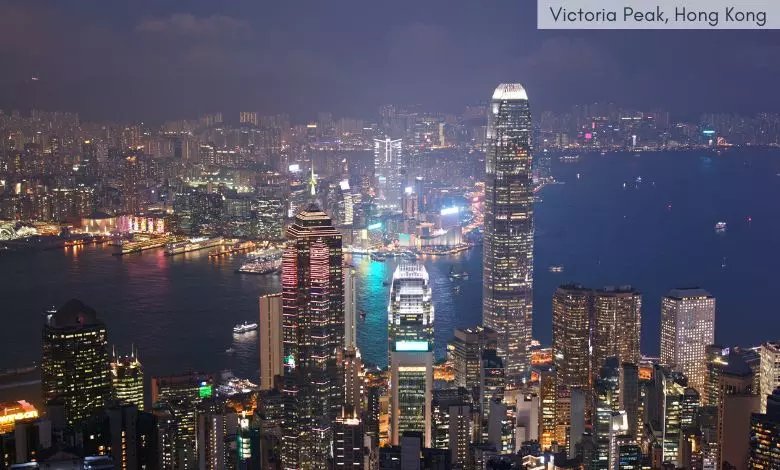 When you get to the top, you may stroll slowly around the "Peak Circle Walk". Take in the expansive views of Hong Kong. Additionally, you may go to the "Sky Terrace 428", a viewing platform with a 360-degree view of the city.
Return to the city in the evening and check out "Temple Street Night Market". It is known as one of Hong Kong's most well-known night markets. Everything from street cuisine, apparel, gadgets, and mementoes may be found here. To secure the best deals, do remember to bargain with the vendors.
Day 2: Explore the "Central District and Sheung Wan"
You must visit the city's Central district as part of your Hong Kong itinerary. On the second day, make your way to the city's financial centre, the central area. Some of the most recognizable structures in the city may be found here, including the "Bank of China Tower". It is known for its triangular shape. The "Hong Kong Observation Wheel", which provides an incredible perspective of the city, is another option. Following that, you can go to Sheung Wan, a district renowned for its street art, traditional Chinese medicine stores, and community restaurants. You may stroll around the streets here and discover the thriving local culture.
Go to "Lan Kwai Fong" if you have time in the evening. It is a well-known hangout in Hong Kong. There are several taverns, pubs, and eateries in this area that may accommodate all preferences. Relax and enjoy the lively ambience and sample some of the local cuisine and beverages. The area also has many Serviced Apartments in Hong Kong is known for. And serve as a cheaper accommodation alternative for those on a budget.
Day 3: A visit to the iconic "Disneyland and Ocean Park"
As a traveller, you should know that "Disneyland and Ocean Park" are two of Hong Kong's well-known amusement parks. You may have a meal while taking a break from the rides and attractions at either park, which both offer a variety of food options.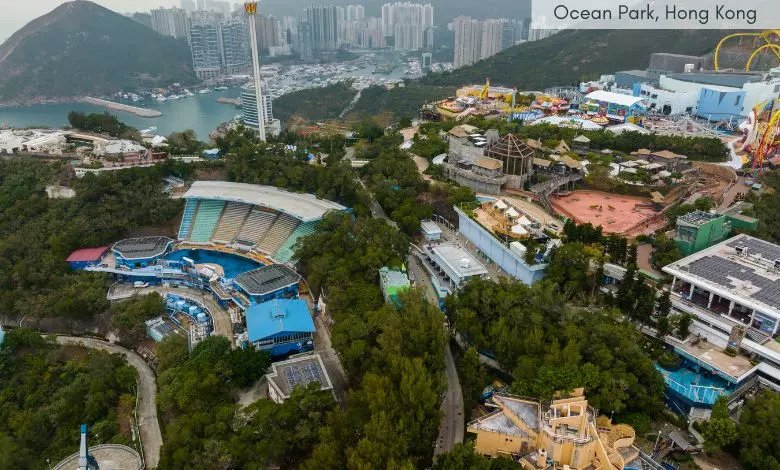 On day three to get away from the metropolis, Disneyland is a wonderful location with a variety of activities, such as "roller coasters, live performances, and parades". It's a wonderful location to visit with loved ones and friends. You can also opt for Ocean Park. It is a park with a marine theme featuring a variety of rides, shows, and animal displays. Here, you may get a close-up look at dolphins, gigantic pandas, and other aquatic creatures.
Day 4: Shop at the "Tsim Sha Tsui" and relax at the "Avenue of Stars"
Visit Hong Kong's thriving retail neighbourhood "Tsim Sha Tsui" first thing in the morning. A variety of upscale shops, department stores, and street markets may be found here. Additionally, you may go to "Kowloon Park". It's a lush haven in the centre of the metropolis.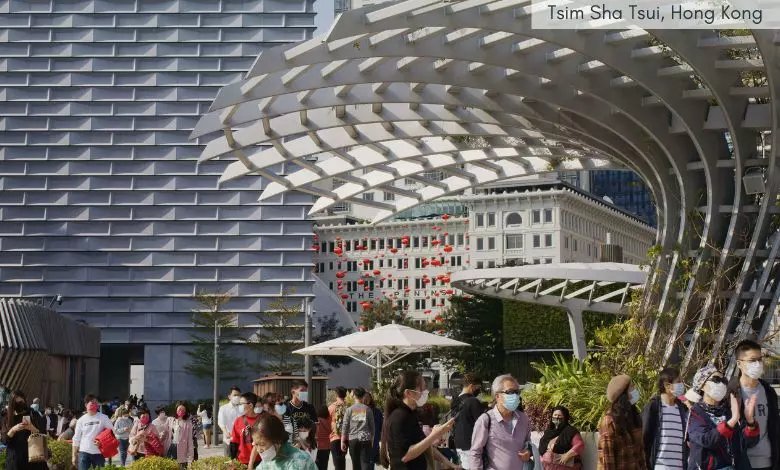 Later on, make sure to Visit the "Avenue of Stars" in the evening. The place has a walkway that provides breathtaking views of "Victoria Harbor" at dawn. The handprints of some of Hong Kong's most well-known actors, such as Jackie Chan and Bruce Lee, may be seen here. Moreover, don't miss "The Symphony of Lights" multimedia light and sound show, which is another great option.
Day 5: Explore some of the Lesser-Known but Equally Fascinating Parts of Hong Kong.
The last day is all about relaxing. Take a boat to "Cheung Chau Island" first thing in the morning. It's about 10 kilometres southwest of Hong Kong Island. The island is renowned for its relaxed atmosphere, seafood eateries, and beautiful beaches.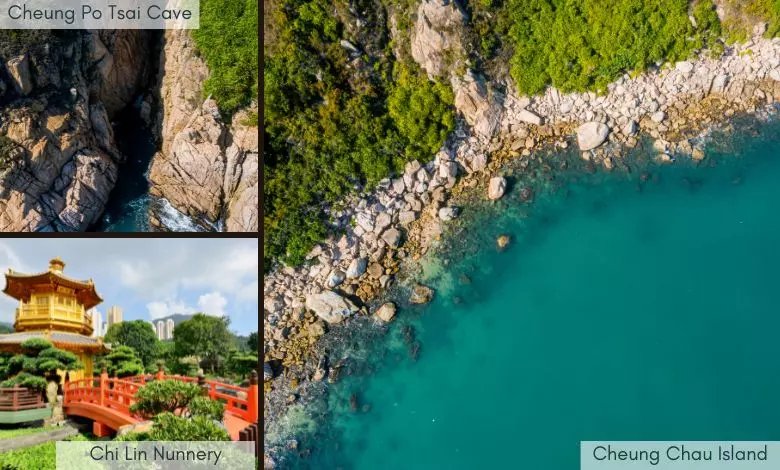 One may explore the island on foot, go to the "Cheung Po Tsai Cave", and have seafood for lunch at one of the many establishments. Similarly, later on, go to the "Chi Lin Nunnery and Nan Lian Garden" which offers a peaceful haven in the middle of the metropolis. As you return from Cheung Chau Island. A beautiful illustration of traditional Chinese architecture and gardening may be seen in the nunnery and garden. For a relaxing outdoor activity stroll through the garden, go to the Buddhist temple, and take in the peaceful environment.
In the evening, when you have some spare time, go to the "Sai Kung neighbourhood" in Hong Kong's east. The gorgeous beachfront, seafood eateries and hiking paths in Sai Kung are well-known. The "Hong Kong Global Geopark" of China is close by. Here you can go hiking and take a stroll along the shoreline while eating seafood at one of the numerous eateries.
Your travel schedule for Hong Kong will enable you to take in some of the city's greatest sights with the help of this Hong Kong travel itinerary. From the busy streets of Central to the tranquil gardens of Nan Lian. Enjoy the colourful culture of this special city-state and don't forget to sample the regional food, which is a combination of "Chinese, British, and other Asian" influences.
Hong Kong 5-Day Itinerary Highlights
Exploring Hong Kong was a thrilling experience that I will never forget. Every area of the city has something special to offer. From the crowded streets of Central to the tranquil gardens of Nan Lian. Observing the "financial hub of Central and the Bank of China Tower" was a famous sight.
"Sheung Wan", with its street art and stores selling traditional Chinese medicines, was also fun to explore. Additionally, the nightlife in "Lan Kwai Fong" was enjoyable, and the regional foods and beverages were a pleasure for my palate. It is among the top recommendations to be included in the Hong Kong travel itinerary.
Taking a boat to Cheung Chau Island and spending a leisurely day visiting the island's beaches and seafood eateries, is one must-try suggestion for all.
In addition to being tranquil retreats from the city, "The Chi Lin Nunnery and Nan Lian Garden" also included traditional Chinese landscape and architecture. The "Avenue of Stars" excursion, where I marvelled at the breathtaking vistas of Victoria Harbor, has also left a lasting impression on my memory that I will regret once the vacation is finished.
I discovered as my journey was drawing to a conclusion that Hong Kong was a place that had genuinely won my heart. The many cultural influences, the vivacious energy, and the breathtaking sights and sounds were unlike anything I had ever encountered in my 5-days Hong Kong itinerary. I couldn't wait to start organizing my next visit to this amazing city.
---
---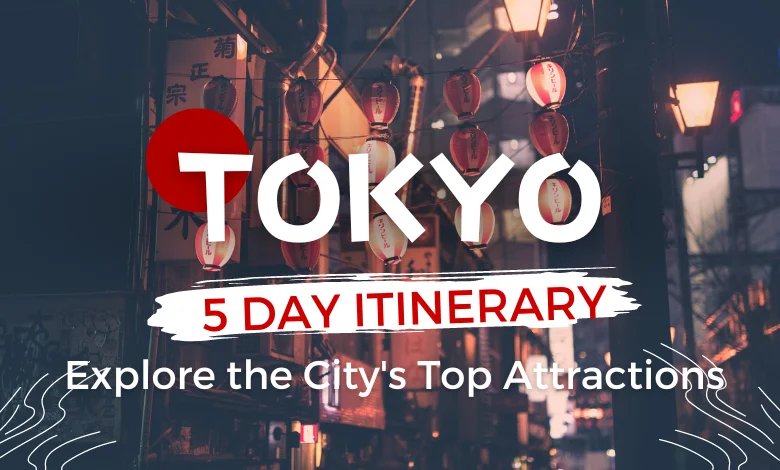 Tokyo 5 Day Itinerary: Explore the City's Top Attractions
Mugdha Kilnake
25 Aug 2023
Konnichiwa! Welcome to Japan's capital where ancient traditions seamlessly blend with modern innovation. I have recently had the good fortune of visiting this gorgeous city. And after enjoying a successful trip, can't wait to spill the secrets of my Tokyo 5 da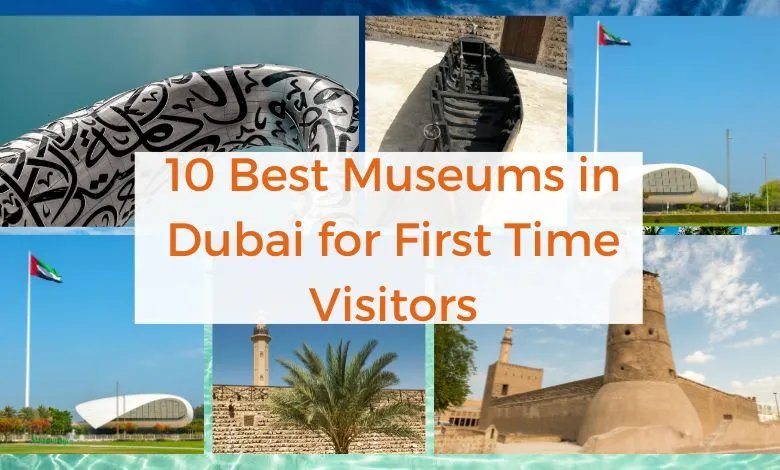 10 Best Museums in Dubai for First Time Visitors
Abhishek Kapoor
22 Aug 2023
Dubai is a city that marries tradition with modernity. It beckons visitors with its best museums in Dubai. These repositories of history and culture offer so much into Dubai's rich past and its promising future. We all know about the famous infrastructure and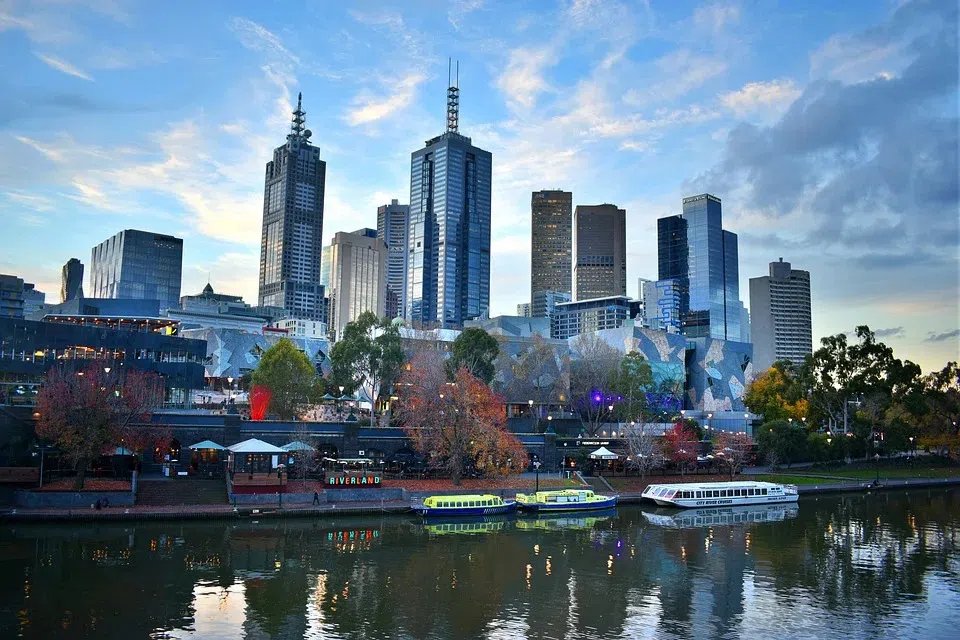 Incredible Travel Guide to Melbourne in 2023
The coastal city of Melbourne, the adoring capital of Australia's State of Victoria, is a vibrant oasis. Full to the brim with many landmarks, sunny beaches, museums, and other cultural essentials, you will be in your element regardless of whether you're here