Hong Kong Dragon Boat Festival 2023 - All You Need To Know
The Hong Kong Dragon Boat Festival is a famous event on the calendar. It is also known as the Tuen Ng Festival. This year, it will take place on Thursday, 22nd June 2023. It is a public holiday and witnesses the Dragon Boat Carnival. It is a public holiday and witnesses the Dragon Boat Carnival. It hosts one of the biggest gatherings of boat races globally. There are many other activities taking place in Hong Kong throughout the carnival.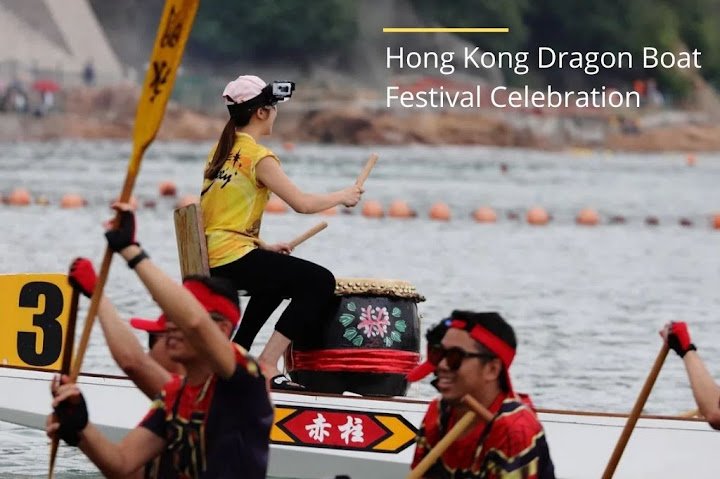 Hong Kong Dragon Boat Festival
Knowing more about the Hong Kong Dragon Boat Festival 2023
The Tuen Ng Festival is a traditional occasion and public holiday in Hong Kong. The dates vary every year, depending on the progress of the lunar calendar. It is a three-day national holiday in China. Yet, Hong Kong only has a single day's holiday. Racing traditional boats is a preferred activity on the day. Fishermen were the main competitors earlier.
Dragon boats are long boats or canoes. They are like the war canoes used in previous years. The crew maintains a rhythm as per drumbeats. There are several contests and heats throughout Hong Kong. Canoes may take anywhere between 20-80 individuals at a time. The biggest races are the Stanley and CCB. The latter is a global event with several teams from other regions. The former is a local affair with several organizations/companies competing.
The festival day is one of the busiest in Hong Kong. In Mainland China, the name is also the Duanwu Festival as well. It happens on the 5th day of the 5th month of the lunar calendar. It is thus known as the double fifth festival.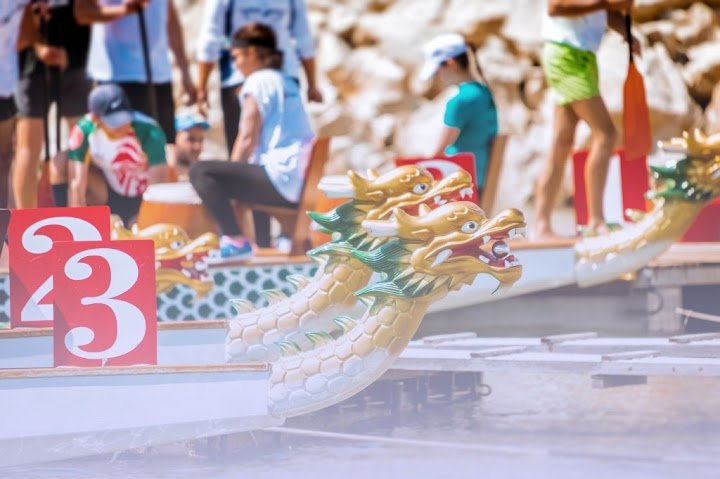 Tuen Ng Festival in Hong Kong
What Does History Behind dragon boat carnival in Hong Kong?
Legends say that the Dragon Boat Festival came from the Warring States Period of China. There was a Minister of the Chu State once. He backed the decision to declare war against Qin and its oppressive condition. The name of the minister was Qu Yuan. The Chinese people and those from other States backed Qu Yuan. Yet, there was staunch disapproval from the Chu King. He then exiled Yuan. Yuan started writing patriotic poems about his vision and love for the country. The globally famous The Lament is among them. Qin State started extending its control over China. Yuan drowned in the Miluo River in 278 BCE. He loved the country a lot and could not bear to see it captured by the Qin. His words became legendary after his death. The Dragon Boat Festival started for commemorating his act of self-sacrifice.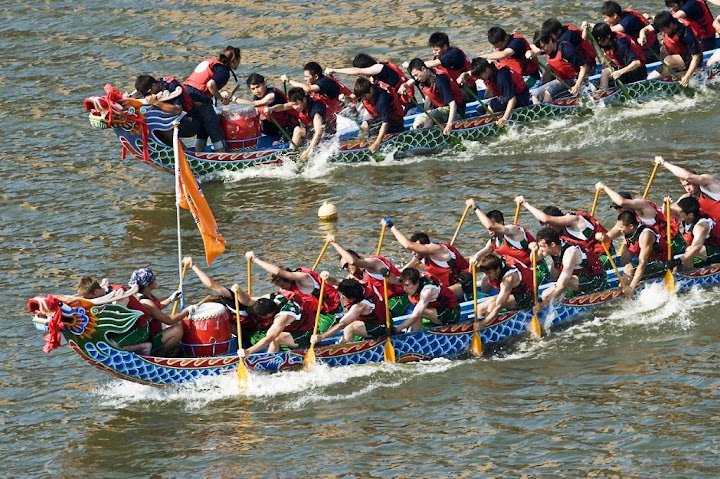 History Behind Dragon Boat Festival in Hong Kong (image courtesy: kclr96fm.com)
Popular Traditions of Dragon Boat Festival
HK dragon boat races take place across waterways every year in China and Hong Kong as part of the festival. There are racing teams that train for long durations before taking part in contests. Many of these competitions come with prizes and medals. The longboats get special paint and designs for the occasion. Drumbeats go with their movements.
Various culinary delights grace the occasion. They include Zongzi or rice dumplings. They come with beans, rice, and various ingredients. They are also wrapped in rice paper or bamboo at times. Their textures or flavors may also vary, depending on the region. Mianshanzi is also enjoyed by people at times. This is a flour-based dish in a fan-like shape. This dish is vibrant and colorful in the manner of the Dragon Boat Festival. Many families make pancakes with meat and mushrooms. Other ingredients include leeks. They are very nutritious and tasty alike. Realgar wine is also consumed as part of meals at times. Crowds converge near waterways for witnessing spectacular races.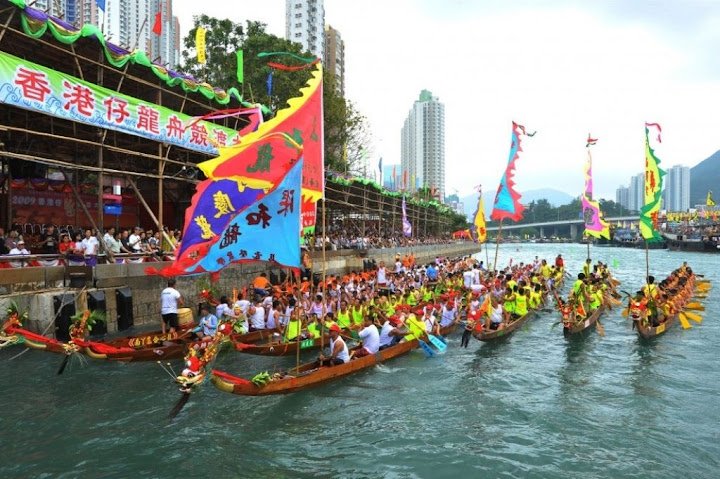 Traditions of the Dragon Boat Festival (image courtesy: travelprnews.com)
Location of Dragon Boat Festival in Hong Kong
The most popular place to celebrate HK Dragon Boat Festival is the Victoria Harbour on Hong Kong Island, but this festival is also celebrated on the other harbour of this island.
If you are planning a trip to Hong Kong to catch the festival, plan ahead. You are going to witness a memorable sight. Yet, make sure that you book your Hong Kong serviced apartments in advance. This will help you avoid the last-minute rush and hassles. Book travel tickets beforehand and check out racing events on the calendar. This is only possible once the date gets finalized, so book with alacrity.
What to Expect as a Spectator at Hong Kong Dragon Boat Races?
As a spectator, you should be aware that the festival has a history of drawing sizable audiences. You are going to see elaborate, colourful dragon boats with dragon tails and heads. They are long, slender boats propelled by a group of paddlers. To inspire the paddlers, listen to the sound of traditional Chinese drums banging in time. Throughout the event, take in a variety of cultural acts, such as lion dances, traditional music, and dance performances.
Moreover, In a series of races, paddler teams would compete against one another, frequently donning bright team jerseys. Normally, a race lasts between two and three minutes. Be sure to cheer on and enjoy the show. The great part is that the racetrack has dedicated spectator areas where you can enjoy a wonderful view of the action. Additionally, it is a wonderful chance to sample a range of delectable Chinese foods and beverages. Many food stands are available offering regional specialities such as "rice dumplings, tarts, and bubble tea".
Some exciting things to do at the Hong Kong Dragon Boat Festival:
Carnival games and other entertainment are common features during festivals. This might be a nice diversion while you try your luck at winning some prizes while watching the racing.
Whilst the dragon boat races are a major attraction, some festivals provide attendees with the chance to participate in the sport themselves. This may be an interesting and enjoyable approach to viewing the event from a new angle.
A fireworks show may be part of a celebration, which may be a beautiful sight against the skyline of Hong Kong.
The festival's main attraction is undoubtedly traditional Chinese food, although there may also be vendors serving food from other countries. It may be a lot of fun to explore the food stands and sample new and interesting flavours.
Never be hesitant to ask locals or festival personnel for suggestions on additional interesting and fun things to do at the Hong Kong Dragon Boat Festival. Also, be respectful of the locals while attending the event. These are just a few suggestions to make the Hong Kong Dragon Boat Festival more enjoyable for you.
---
---
Top 12 Theatres in Singapore for the Best Movie Experience
Singapore is a bustling metropolis noted for its rich cultural tapestry. The city has a thriving film industry that caters to a wide range of tastes and inclinations. Moviegoers in the Lion City have the opportunity to see films in world-class theatres. These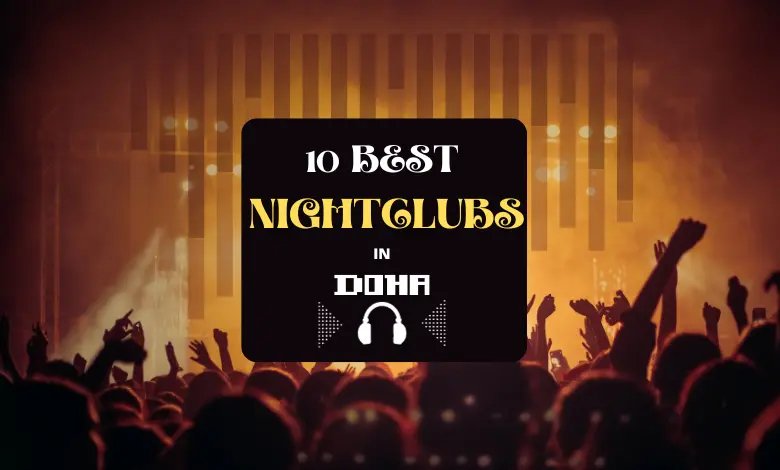 10 of the Best Nightclubs in Doha to Check Out
Abhishek Kapoor
19 Oct 2023
Doha, the crown jewel of Qatar is a luxurious destination for party animals worldwide. As the sun kisses goodbye beneath the dazzling skyline, the city gets alive with a pulsating beat. The night clubs in Doha create an electrifying atmosphere. Encouraging ev