Hong Kong WinterFest 2023: All you need to know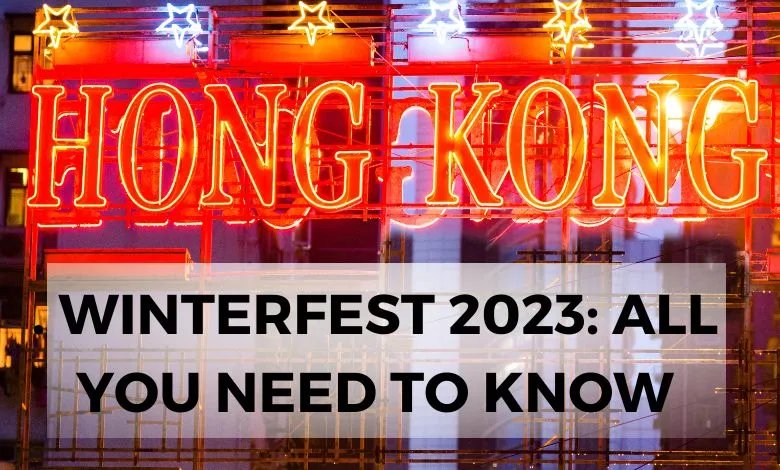 Hong Kong WinterFest 2023 is one of the most anticipated celebrations in the country. A grand festival that transforms the city into a winter wonderland with dazzling lights. It usually takes place in the months leading up to Christmas and continues until the New Year. During the traditional fest, the West Kowloon Cultural District becomes a dreamy town. The district is adorned with a giant sparkling Christmas tree. Whimsical displays and decorations create a dreamlike setting that captivates the hearts of tourists visiting from across the globe.
Let's step into a world of enchantment and festivity. Let's explore the ins and outs of the much-anticipated WinterFest 2023 in Hong Kong.
An Affordable Paradise
This winter, let's find an affordable paradise for you, shall we? Experience the best prices for travel and shopping, free from the tourist rush. The Squa.re particularly offers you excellent accommodations in Tsim Sha Tsui (Hong Kong's most famous nightlife and shopping district in Kowloon). Relish gourmet-level dining at pocket-friendly rates right beside your chosen accommodation. Sounds like a terrific plan to us!
WinterFest 2023 Hong Kong offers many activities and attractions that you can enjoy with family and friends. Activities like ice skating, Christmas markets, and holiday-themed performances. There are also a few workshops where kids can get creative and make their crafts.
Mark your calendar for December 2023 and January 2024. A prime window to seize low-cost opportunities. Embark on a treasure hunt for deals as stores clear their shelves. Immerse yourself in the lap of luxury with world-class amenities and service. All of them at rates that defy the decades. This is your time to relish opulence without the sky-high price tag. There are so many budget-friendly accommodation choices of serviced apartments in Hong Kong listed for you.
WinterFest 2023 Hong Kong: Highlights that you must check out
Get into a world of festive celebration culture, and seasonal delights at Hong Kong's much-anticipated WinterFest 2023. Here's a crisp list of highlights that you just can't miss:
Explore a stunning Christmas display at the iconic New Town Plaza Mall in Sha Tin.
The Nutcracker by The Hong Kong Ballet
Indulge in the beauty of opera and ballet with the enchanting Nutcracker performance. You can check online for the updated hours.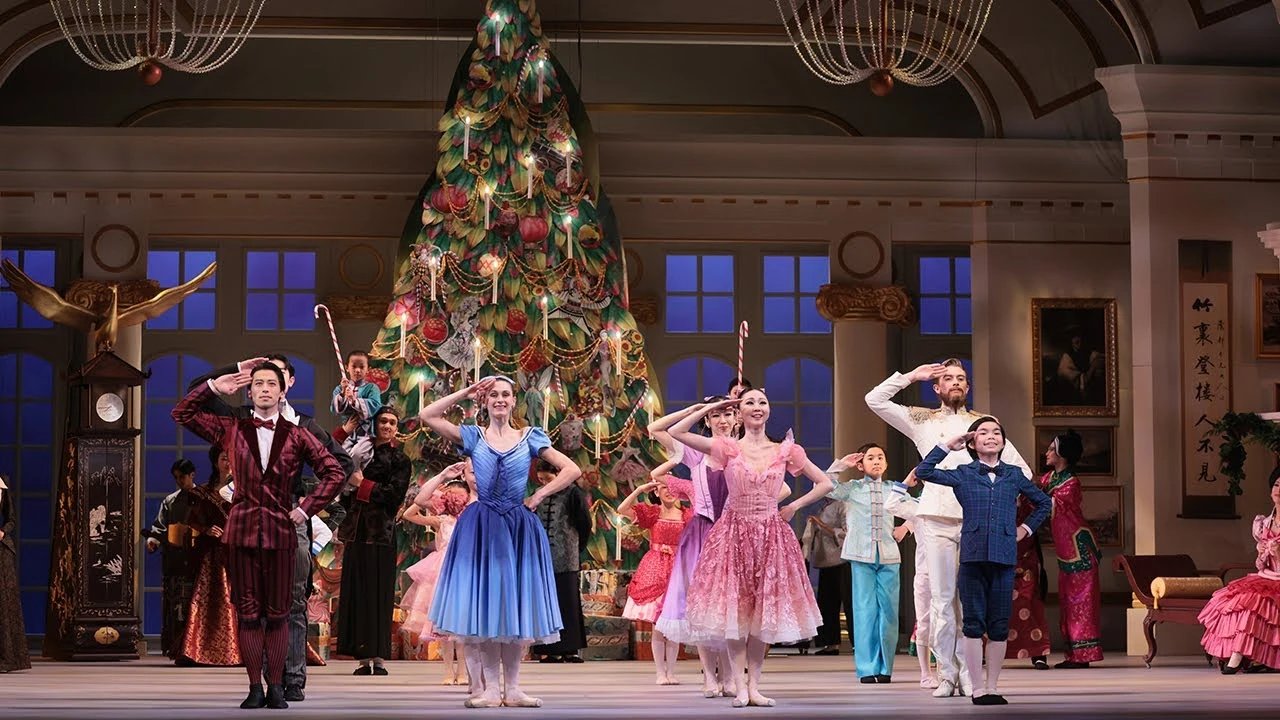 Hong Kong Symphony of Lights
Admire Christmas light decorations illuminating the city's magnificent buildings.
International Light Art Display
Immerse yourself in a mesmerizing light art exhibit at Central Harbour. It is open to the public and free to enjoy.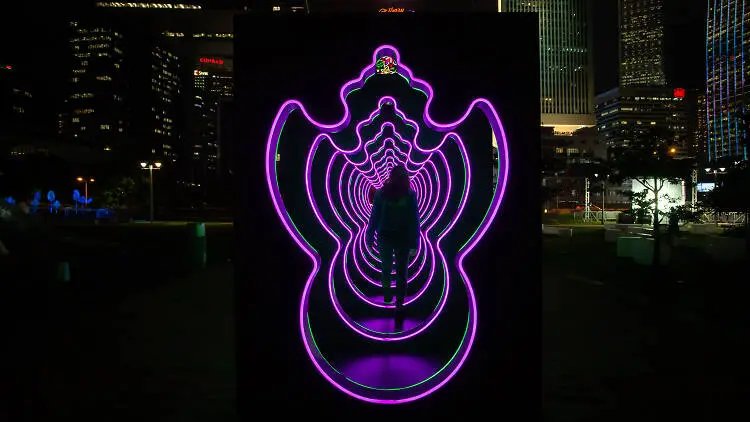 Mall and City Square Displays
Witness spectacular displays in major malls and key city squares.
Embrace the heartfelt spirit of the season with churches hosting religious events. It includes carol singing and special performances. Explore the top 5 awesome English Churches.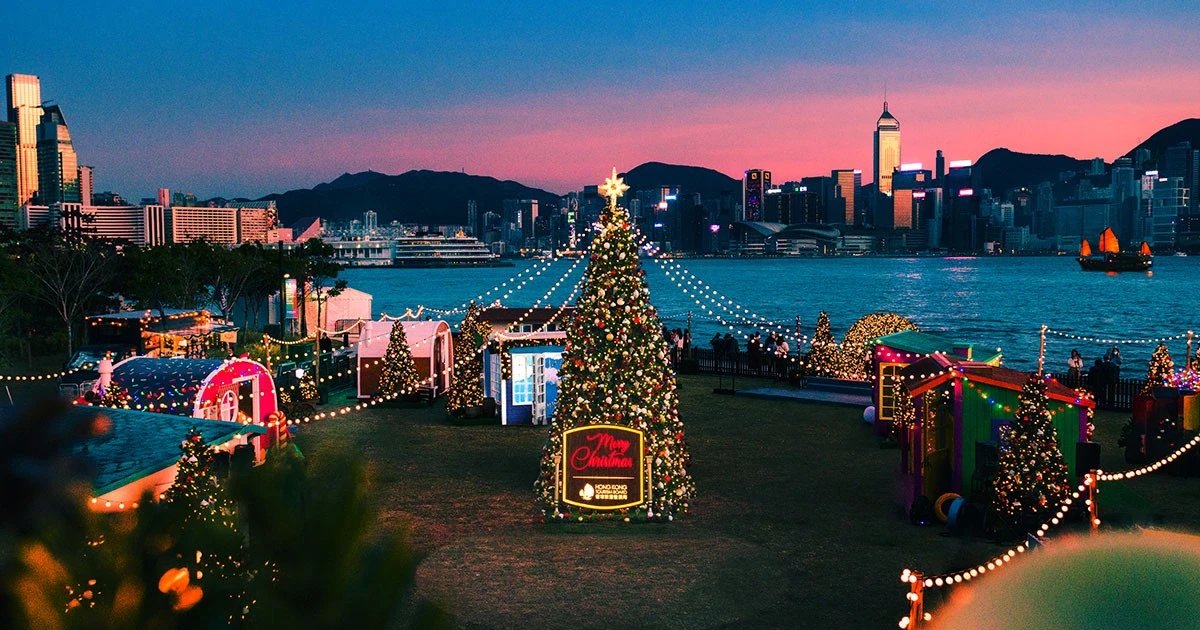 Gourmet Christmas Delights
Relish sumptuous Christmas dinners are offered by luxurious hotels and top-notch gourmet restaurants.
Major Attractions of Hong Kong Winter Festival 2023
The popular Winterfest presents an array of major attractions. They promise to enchant visitors with captivating experiences, some of which include
Hong Kong Disneyland

invites you to immerse yourself in a magical winter wonderland. Meet your favorite Disney characters amidst dazzling decorations. This is a once-in-a-lifetime moment to enjoy.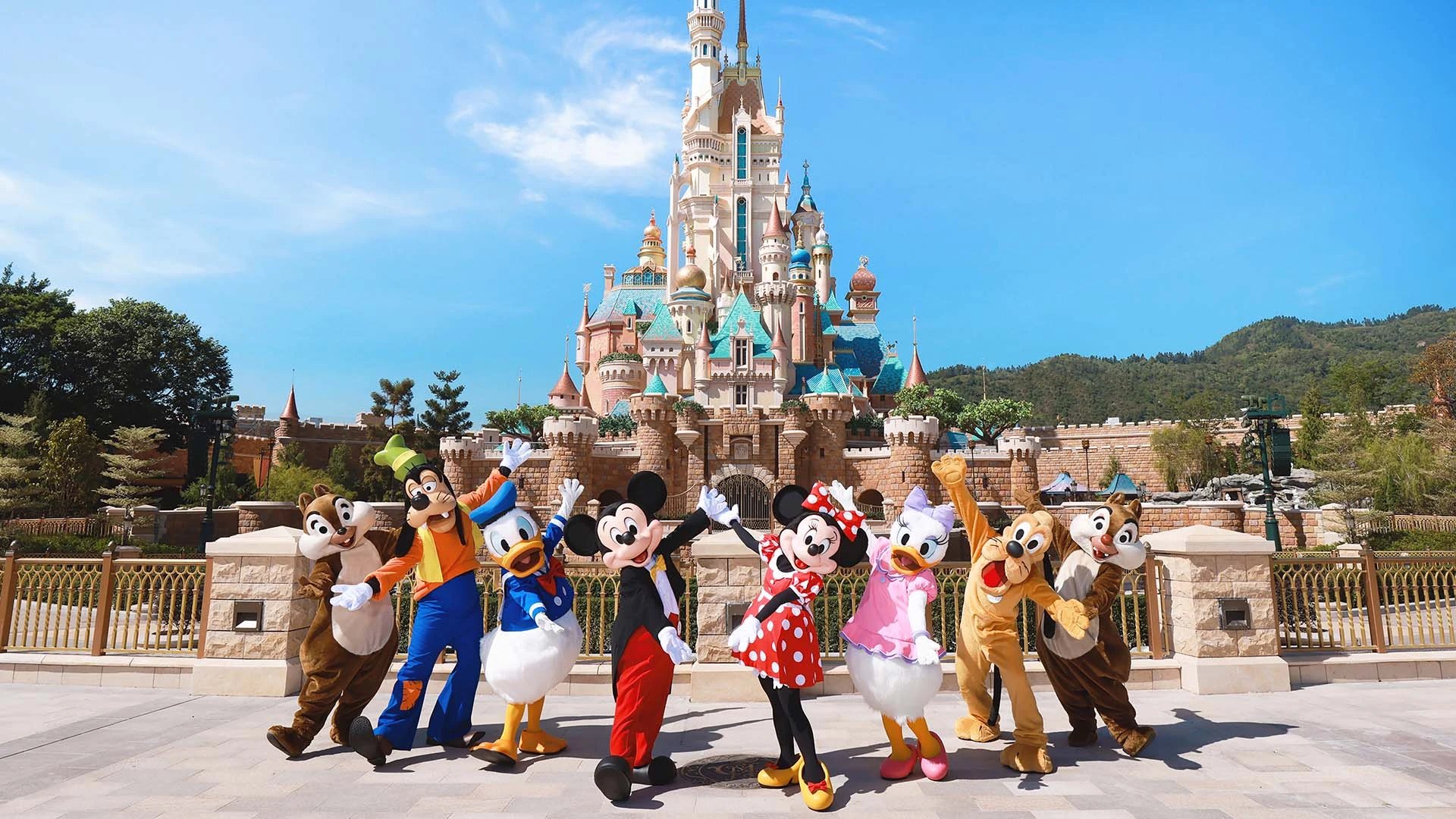 On the eve of New Year,

Victoria Harbour

becomes a mesmerizing display. Its vibrant fireworks illuminate the night sky. The festive atmosphere is enhanced by a choreographed light show. It turns many buildings along the harbor into a display of shimmering lights. It blends along with the decorations celebrating both Christmas and the upcoming New Year.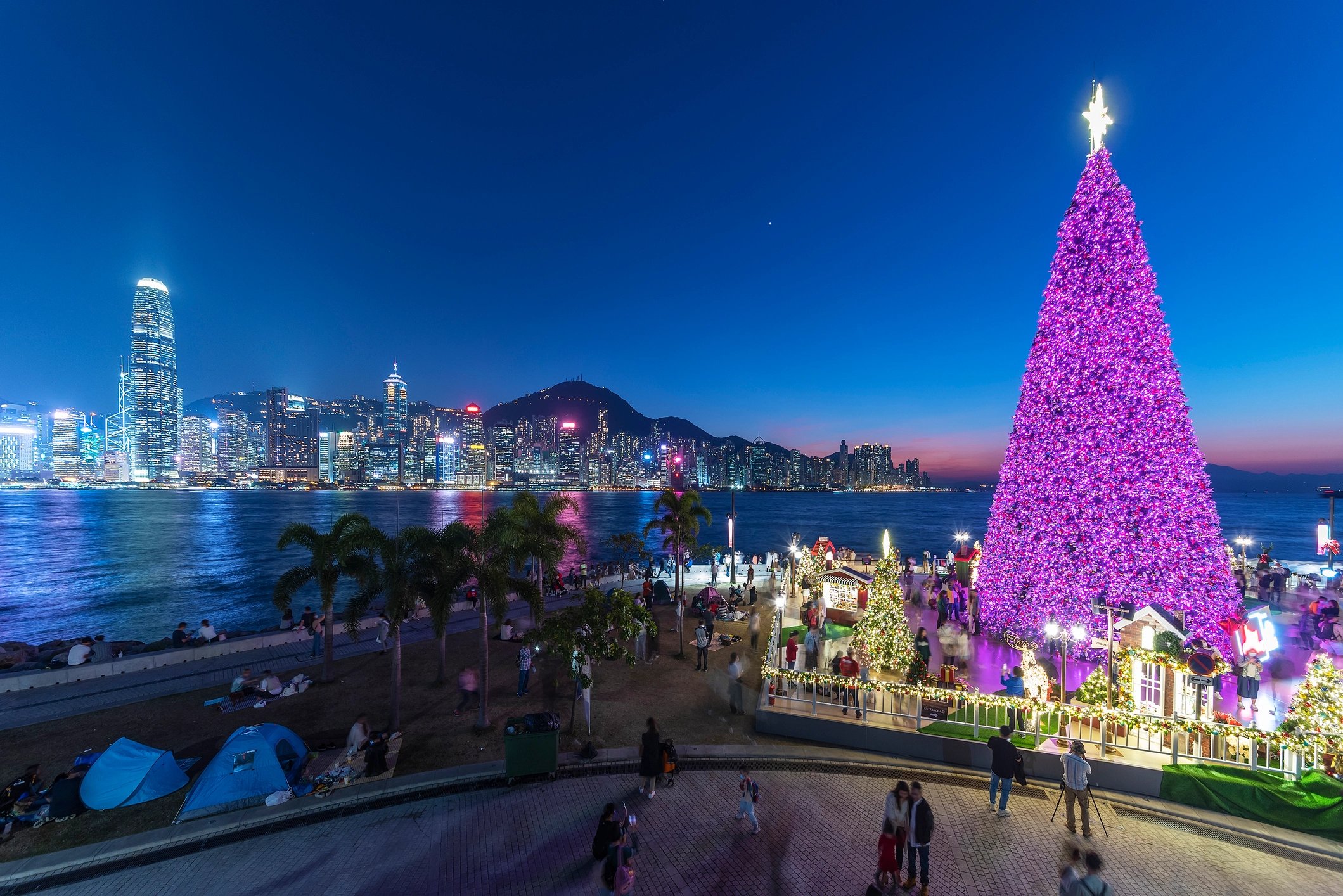 Hong Kong Ocean Park

takes the excitement up a notch with thrilling rides and marine wonders. Feel the euphoria as you explore winter-themed exhibits. Delight in the park's festive ambiance.
At

Madame Tussauds Wax Figure Gallery

, you can get up close to remarkably lifelike wax replicas. Imagine celebrities and historical figures all dressed in winter-inspired attire. This blend of entertainment and artistry creates an engaging experience for you.
Hong Kong Wetland Park

offers a serene escape into the beauty of winter nature. Wander through lush landscapes and observe diverse birdlife. Embrace the tranquility that this natural oasis provides.
For a unique perspective, embark on a cable car journey with

Ngong Ping 360

. Soar above Hong Kong's winter landscapes. Thus, taking in breathtaking panoramic views that showcase the city's stunning scenery.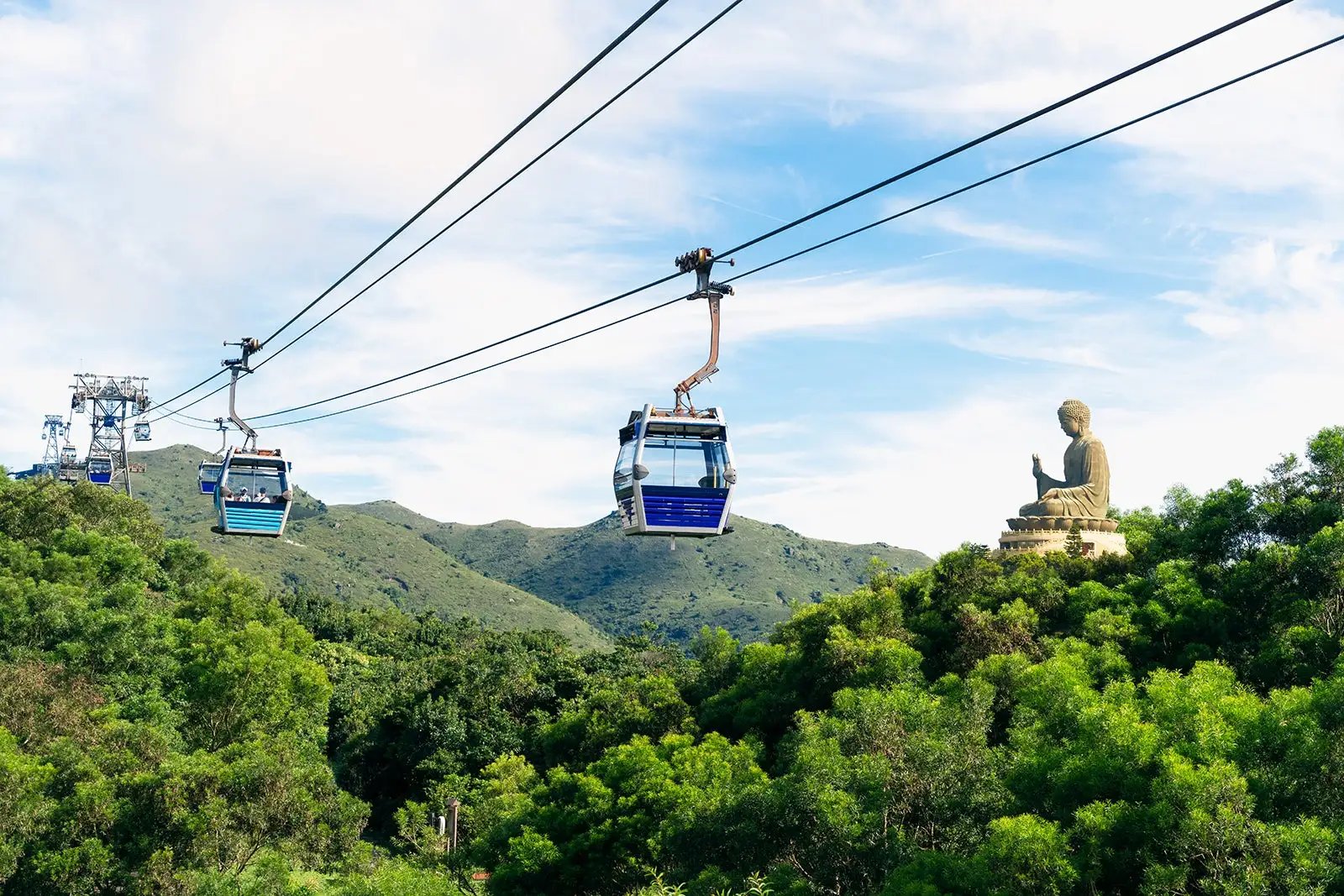 Elevate your winter view at the

Sky 100 Hong Kong Observation Deck

. Here you can marvel at the city's sparkling lights from a lofty vantage point. This iconic skyscraper offers a unique way to appreciate Hong Kong's beauty during the festive season.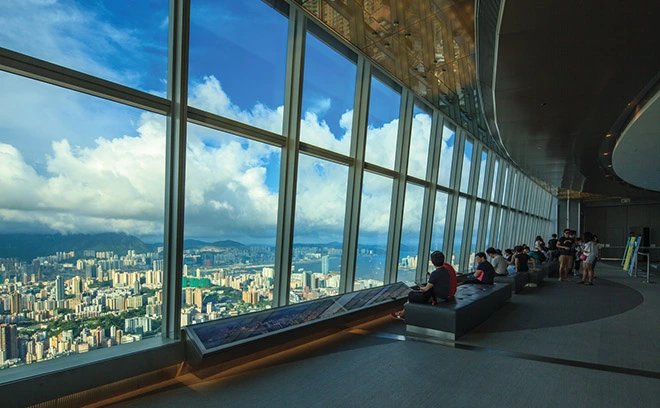 Hong Kong WinterFest 2023 invites you to indulge in an amazing winter adventure. Whether you're seeking vibe, thrills, culture, nature, or panoramic vistas. These attractions offer diversity like no other event. So, a memorable experience for you and your family is well assured.
Final Thoughts
As you delve into the extraordinary hustle and bustle of Winterfest 2023 in Hong Kong, prepare to be captivated by the city's radiant transformation. Amidst the festivities, the entire cityscape shines with the glow of festive lighting. This picturesque imagery adds extra magic to your winter experience here.
Further, experience incredible lodging choices with TheSquare.re serviced apartments in Hong Kong. Our offerings are designed with an extraordinary stay experience that exceeds expectations. We offer modern amenities with a comfortable ambiance. We strive to ensure that your time with us is nothing short of remarkable. Choose TheSqua.re's fully furnished abodes for a stay that goes beyond the ordinary.

---
---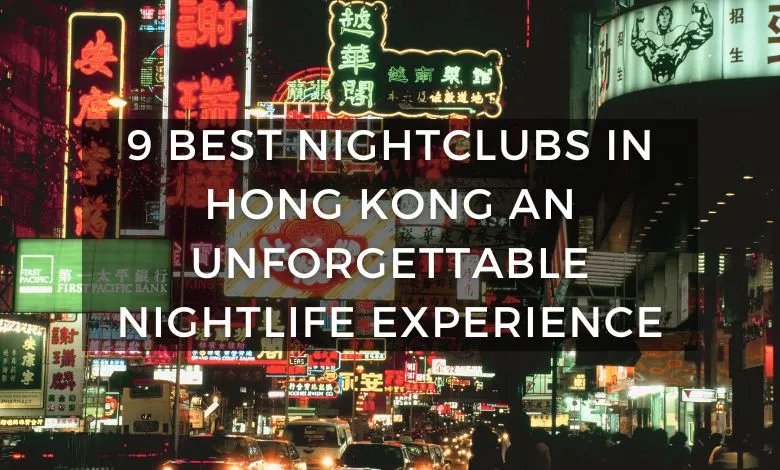 9 Best Nightclubs in Hong Kong an Unforgettable Nightlife Experience
Mugdha Kilnake
18 Aug 2023
Compared to most Asian cities, there is a wider selection of nightclubs in Hong Kong. No matter how fast-paced and dynamic Hong Kong is by the morning, everything is cranked up a level after the sun sets due to the city's international atmosphere, youthful att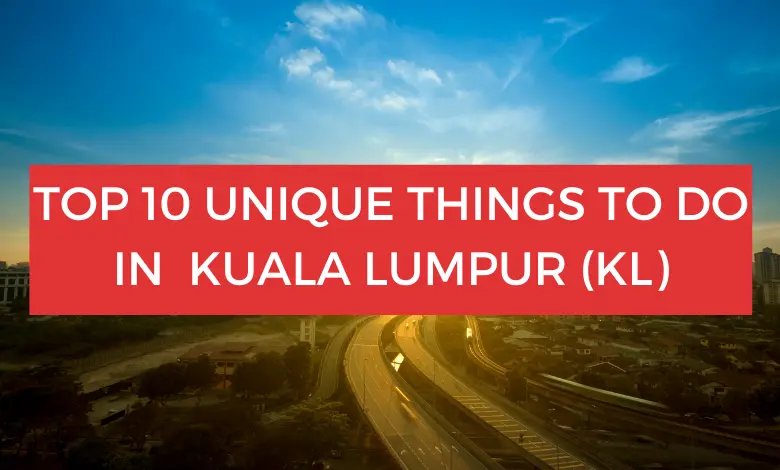 Top 10 Unique Things to Do in Kuala Lumpur (KL)
Mugdha Kilnake
05 Aug 2023
A visit to Kuala Lumpur is like a visit to the pulsating heart of Malaysia, a city that lives on variety, contrast, and a never-ending spirit of creativity. Kuala Lumpur, or KL as it is often called, is not your usual city. It is a lively tapestry of cultural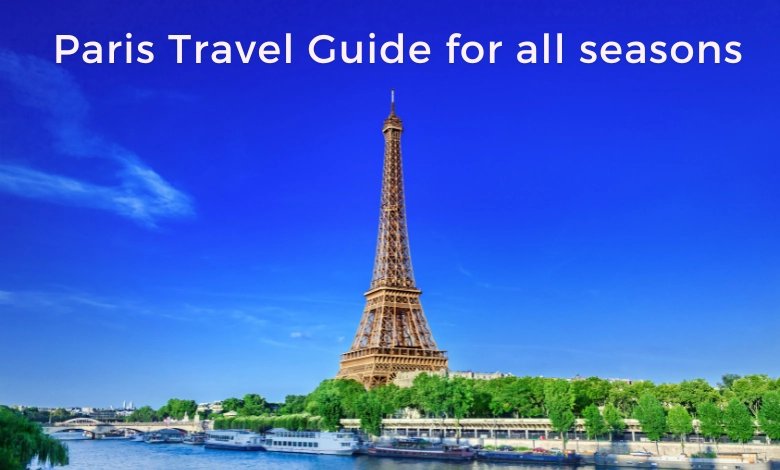 What to do in Paris? A guide to all seasons
Paris is a year round destination whatever the weather. Whether it be relaxing in front of an outdoor cinema screen in the balmy days of summer, seeking shelter in a museum during the rainy days of autumn, or perusing a Christmas market during those cold, dark