HOUSE OF MOLI IS REBRANDING TO THESQUA.RE
---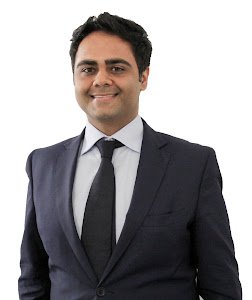 Dear clients, agents and friends - Welcome to thesqua.re.
I am Sid Narang, founder and owner of thesqua.re serviced apartments, previously known as House of Modern Living. We've worked long and hard to create this new brand and I am very excited to finally introduce it to you.
House of Modern Living has experienced rapid growth since launch in 2008 with just one apartment, and I am proud that the brand has become an influencer in the London serviced apartments market. In today's sharing economy and with consumers being more online and aware of their options, I thought that it was time to do something new with the business.
Thesqua.re is more than a serviced apartments provider; it's an online platform and a travel community that works for you.
We are adding a voice to the business and the industry, and we're working with new technologies that make everything easier for you. We have rebranded to introduce some new exciting features to you and to reinvent business travel. Travelling for business doesn't have to be a time-consuming and expensive hassle which we - and all the other Serviced Apartments companies out there - have proved by showing clients the benefits of staying in serviced apartments rather than hotels. In today's online world, it's therefore important for us to present our clients with further benefits. In a serviced apartment you have the space and convenience, so what's next? Our answer is all-in-one online accounts, loyalty points, and a concierge app.
Accounts - our accounts section allows travel managers, businesses and individuals to manage everything online. All bookings and finances made within a company can be found in one account, and it's now easier than ever to collate management information.
Loyalty points - thesqua.re offers great savings on bookings! You earn loyalty points on every single booking made with us comprising of 2% of the entire booking amount, and these loyalty points can be used as payment for future bookings. Imagine the savings a company with multiple travellers can earn.
Concierge app - ok, we're cheating a bit here because this is actually still in development. We want to make sure that it's completely perfect before we present it to you but basically it will help you find your way around your serviced apartment, contact our Guest Services and manage your bookings. Don't feel like you're missing out though - our new website is fully mobile responsive and works perfectly on your smartphone.
Why thesqua.re?
We've received this question quite a lot already. Is it thesqua or the square or what are we trying to say? It's neither. It's thesqua.re. Pronounced as "the square" but in one word, and with a full stop between a and r. This is not only our name but also our website address. No more .co.uk or .com. The ending (.re) is short for real estate as we feel a responsibility and commitment to the real estate market in London. We chose 'square' as we were thinking of squares as main meeting points around the world. Think Trafalgar square, Times Square and Saint Peter's Square. These places bring people together, create a community feeling and sometimes a feeling of 'home'. This is what we wish to portray with thesqua.re.
Over the next couple of weeks, we will update the blog with more detailed information about our new features, what's happening in the company and any news you might find interesting so be sure to click back here on thesqua.re blog.
Once again, welcome to thesqua.re, feel free to have a look around and please contact us with any feedback you might have - positive, negative, or even if you just want to say hi, we would love to hear from you.

---
---
Leave a Reply
Your email address will not be published. Required fields are marked *