HOUSE OF MOLI TRIPADVISOR REVIEWS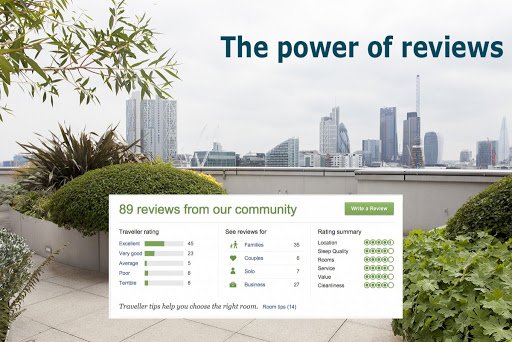 Within the travel industry, reviews and reputation play a vital role in successful business. According to TripAdvisor, 77% of travellers reference TripAdvisor reviews before selecting their hotel or accommodation option and 80% of travellers check 6-12 reviews before booking.
We take our reviews very seriously at House of Modern Living. Clearly, we aim for only positive reviews but we learn from the bad ones too and they are therefore just as appreciated. We recently received the award of excellence from Booking.com demonstrating that we are headed in the right direction and our TripAdvisor reviews are constantly proving more and more positive. According to a 2013 study, 79% of consumers trust online reviews as much as personal recommendations and the online reviews are therefore a very powerful tool for businesses.
We just want to take this opportunity to thank all of our clients and customers who make the effort of reviewing us online. It truly is appreciated and every single post is read and taken into account. These reviews strive us to be better and do better and we hope to see that 'Excellent' bar on TripAdvisor to be even bigger in a near future.
---
---