Singapore might not be the first destination on everyone's lips when they're considering the ideal place to spend the perfect Christmas.  There definitely won't be any reindeer and real snow is guaranteed to be pretty hard to come by.  But one thing that Singaporeans know how to do is celebrate and Christmas is no exception.
As it is anywhere in the world, Christmas is celebrated in Singapore in its own unique way.  It's in the most part a secular festival and the tropical climate sets an unusual Christmas scene.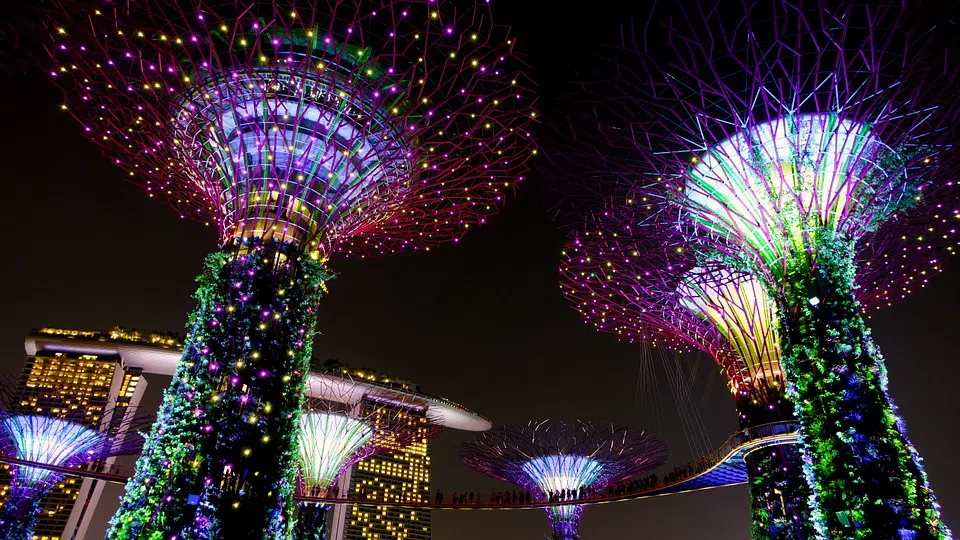 The emphasis is set very firmly on entertainment, with shopping a primary focus.  You will certainly see plenty of Christmas lights and decorations and don't worry, Santa will always make an appearance somewhere.  He's even decked out in traditional furs despite the sweltering heat.
Orchard Road and Marina Bay are two of the best places to visit in Singapore at Christmas time as they offer some of the best light displays and festive attire.  The shops are open late at this time of year so it really is a great time to visit if you are a retail fan.  If you're looking for a self catering apartment in Singapore then thesqua.re can provide some fantastic examples, even in the Christmas hubs of Marina Bay and Orchard Road.
Another favourite activity that takes place at Christmas time is of course eating and in Singapore this is no exception.  The shopping districts are full of fantastic restaurants and eateries and at this time of year you'll find Christmas menus appearing at the majority of them.  
Singapore is a fairly eclectic society, multiple cultures and faiths living together in a relatively small space, but that doesn't mean that traditional Christmas foods are not available.  Turkey is a big favourite, only in Singapore you'll find that it is served with a huge nod to local flavours.  Don't be surprised if your Christmas meal is flavoured with some Asian magic, seasonings such as chilli and ginger are a particular favourite.
If you're looking for the ultimate in festive cheer, then a visit to Christmas Wonderland is something you should experience.  Located at Gardens by the Bay it is 57,000sqm of magical festive experience.  
The giant illuminated Christmas tree will be the first thing you see as you arrive and you'll be followed all around the fair by beautiful sculptures of light.
There's plenty of activities taking place including family games, skating and spectacular circus performances.  You even have the chance to visit Santa's Grotto and meet the man himself who will be happy to pose for a photo.  
There's plenty of places to eat and even a festive market to pick up some last minute gifts.  
Spending Christmas in a hot climate is certainly a unique experience, but Singapore has so much festive cheer it's very easy to forget where you are.