Top 12 Events to Celebrate Christmas in Singapore 2021
---
Christmas is a festival that is celebrated worldwide. People of every nationality and religion take part in the merrymaking. But every country has their traditions when it comes to celebrating Christmas. Several events begin in December and last for a whole month or so.
The events held in different parts of the world hold cultural significance. There are plenty of indoor and outdoor activities that people of every age group can take part in. So, if you are thinking of going on a Christmas holiday then do find a list of countries offering events of your preference.
Christmas in Singapore is a big affair as it hosts many events for people wanting to indulge in merrymaking. Christmas events are full of fun and magical activities with the amazing extravagant decoration of lights.
Lets Have a Look at Top 12 Events to Celebrate Christmas in Singapore 2021
1. The Christmas Wonderland
In 2021, the Christmas Wonderland will go up a whole new level in comparison to last year. The revamped look of Wonderland brings the true beauty and essence of Christmas right into the homes of the people of Singapore.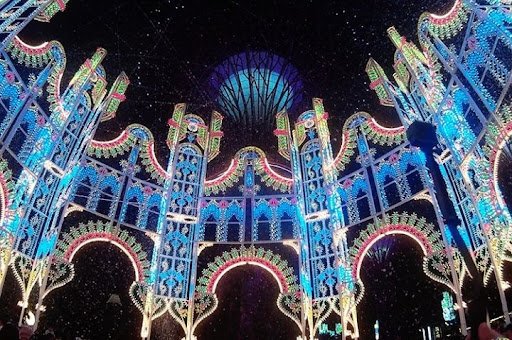 Singapore Wonderland in Christmas (image courtesy: hpility.sg)
They host enchanting events that are family-friendly. In this digital world, the Christmas Wonderland will feature interactive games and activities and also do performances to set the jolly molly mood of the holiday. People can also shop for festive gifts without getting tired in the crowd.
To soak in all the Christmas vibes people can also go for the event "WALK OF LIGHTS" displaying light installations. This will be a self-guided experience and will cost around $5 per ticket.
2. Enjoy at the Universal Studios of Singapore
To make your holiday even more joyous, you can head to the Universal Studios Theme Park. In this park, you can catch a glimpse of your favourite characters. You will find famous characters like the Merry Minions, Princess Fiona and Shrek, Sesame Street friends, Madagascar characters and more.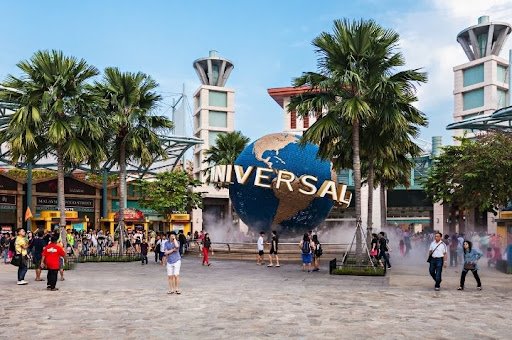 Universal Studios of Singapore
The streets will have glittery lights along with interactive movie sets like a topsy-turvy house and a hot air balloon. You can also enjoy a scrumptious Christmas dinner in Singapore at the eateries available during the festive season. There are also many carnival games organized for the visitors who can win colourful souvenirs.
3. Boarding the Orient Express
It is in the festive season of Christmas that the Orient Express comes to town. Outside France, Singapore is the first country to showcase the magnificent and mysterious Orient Express. You will also witness the historical artefacts, train carriages, scenic cities, international stopovers, and more on the route while on the train.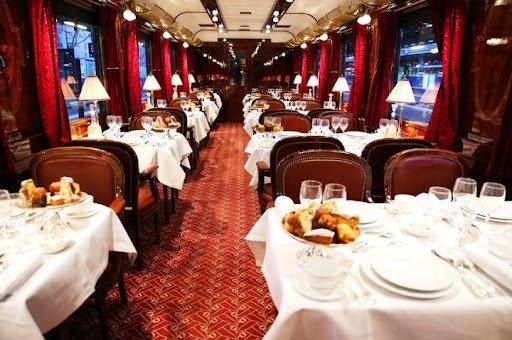 Orient Express in Singapore (image courtesy: wegonative.com)
There is also a corner for the items of the collectors. You can also check out the replica restaurant car, a café, and an escape room experience.
4. Dining Under the Stars
You can delve into the whimsical wonderland at Chijmes and Capitol Singapore. Both these places were inspired by The Nutcracker because of its festive magic and vibes. The Capital Singapore Outdoor Plaza is transformed into the Land of Snowflakes along with Nutcracker soldiers, a 3D eye art installation, a singing tree that is 8m tall, and snowfall every evening.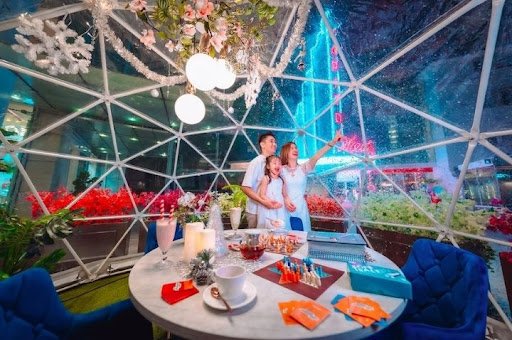 Chijmes and Capitol in Singapore (image courtesy: trending.sg)
You can experience unique dining in the Bubble domes that are completely air-conditioned. These bubble domes are located at the Chimes lawn and outdoor plaza. The open sky filled with stars gives a romantic feel. There is also a music and light show with the Nutcracker theme that is projected on the Chijmes Hall's façade.
5. Explore Changi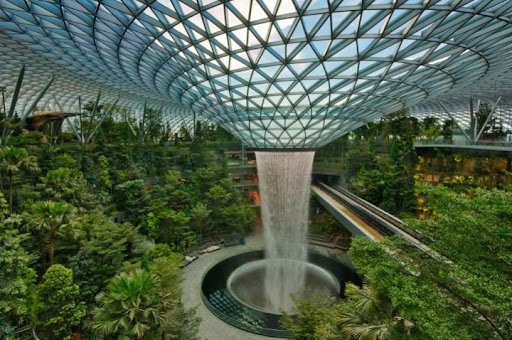 Changi Airport in Singapore
Changi Airport is not a place you can visit only when travelling but also for all the amazing fun that takes place this festive season. Plenty of enchanting moments comes to life here like the dinosaur experiences, glamping stays Tokidoki theme activities, craft workshops, festive markets every weekend, and more. You can enjoy a glamping picnic or staycation at the Jewel Changi Airport without leaving the country.
6. Experience the Underwater World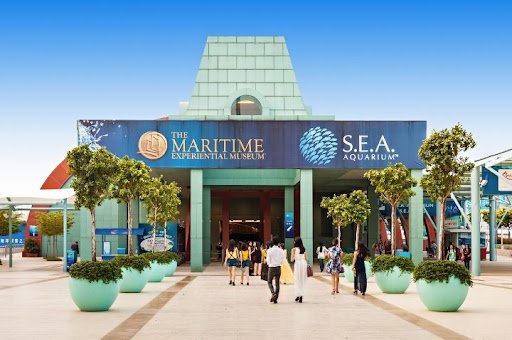 S.E.A Aquarium in Singapore
The S.E.A Aquarium offers several exciting activities over the Christmas season. Some activities include the unique ocean diversity, open ocean habitat, and new photo spots. They also host "Spot the snowflake", get photos of lightboxes, and answer a few questions to win an exclusive tote bag (recyclable).
7. Admire the Gorgeous Garden by the Bay
Many Christmas events take place at the Gardens by the Bay. But the highlight of the events is the Poinsettia Wishes. There is a Flower Dome in this place which looks gorgeous. You can also experience the reimagined Gouda City Hall which is a famous landmark of the Netherlands.
Garden by the Bay in Singapore
There are luminaire light installations, festive plants, a wishing well, and beautiful-looking real Christmas trees. The Swedish Lucia Procession and Meet and greet, Nordic Santa are two additional events to look forward to. Other events include pipe band performances, Christmas meet and greet, and more.
8. Get Crafty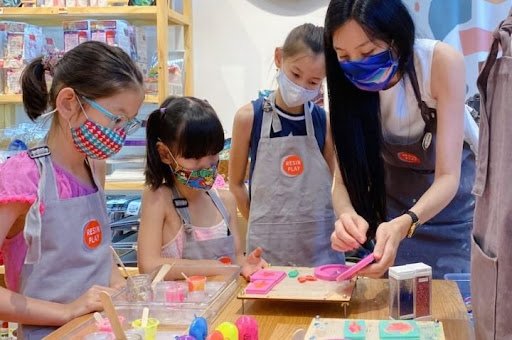 Resin Play Craft Workshop in Singapore (image courtesy: honeykidsasia.com)
There are several craft workshops hosted around the city during the festive season. You can check the Resin play if you wish to learn the Resin art or opt for Bynd Artisan.
9. Get Jolly at Sentosa Fair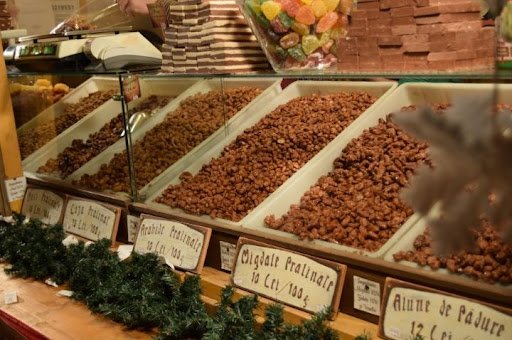 Sentosa Fair in Christmas
Make merry at the Sentosa Fair that features a variety of vendors every week till the end of December. From Irish-themed events and gifts to traditional Singapore sustainable products and gifts; there are plenty of things to discover.
10. Go Gift Shopping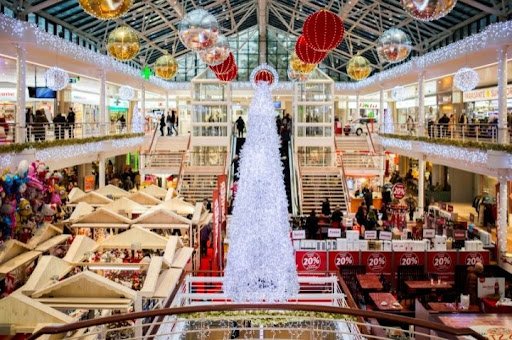 Christmas Decoration in Singapore Shopping Mall
You can go gift shopping if you are looking for personalized items or Secret Santa gifts for your family and dear ones. Singapore has the best malls that give you many gift options. The malls will also be decorated with Christmas trees, colourful lights, and colourful baubles to crate the festive vibes.
11. Enjoy Fancy Feasts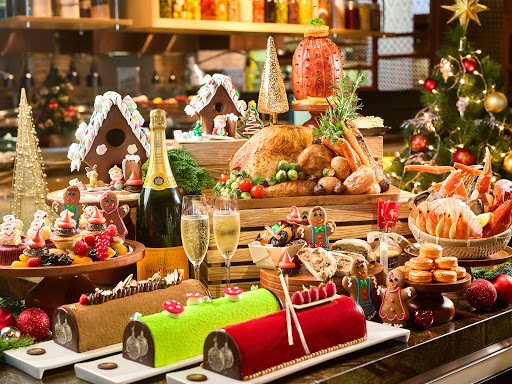 Christmas Feasts at New Restaurants
You can either organize a house party or go for dinner at the best restaurants by making an early reservation in Singapore. Christmas dinner in Singapore is undoubtedly delicious and unique. You can also have boozy brunches and Christmas feasts at the new restaurants as per your preference.
12. Hit the Ice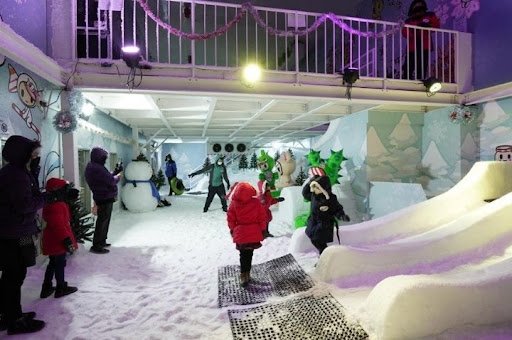 Snow Playground in Singapore (image courtesy: mothership.sg)
There is a snow playground in Singapore that can give you the feeling of the North Pole. You can have a good time playing in the snow playground.
For a joyful and hassle-free stay, you must book a holiday apartment in Singapore at the location best suited to you. Do this in advance and you will have a memorable stay waiting for you.
---
---
Leave a Reply
Your email address will not be published. Required fields are marked *