How to Visit Amsterdam on a Budget
---
In so many ways, Amsterdam is a fantastic place to visit if you have a budget. An Amsterdam travel itinerary needn't contain visits to places which are going to cost lots of money. Often it's easy to find things to do and places to see for just a few Euros, or often even for free.
When looking for places to visit in Amsterdam the first things that spring to mind are the canals and coffee shops. You can stroll alongside the first for free, the second can be achieved for as little cost as the price of a cup of coffee. Some cafes even overlook the canals and bridges so you can kill two birds with one stone!
The quintessential part of Amsterdam is a UNESCO World Heritage Site, that's why it's so impressive. If you want to explore the city quickly the best way to do this is by bike. You'll quickly find out (hopefully not by being run over by a local) that the bike is king in Amsterdam. Renting one is easy and fairly cheap to do.
Parks
Parks are free, obviously, and Amsterdam has some beautiful ones. The most popular park in the city is Vondelpark. There are wide open green spaces, carefully manicured areas, footpaths, canals and plenty of trees. It's an ideal place to park up your bike and relax with a picnic.
Markets
Of course markets are only as cheap as the amount you spend in them. So technically they start off by being completely free!
The Albert Cuypmarkt is a good market to start in. If you get the feeling that it's never-ending then you're almost right. It's not only the largest market in the city, it's the largest market in the whole of Europe! You can buy anything there, from food to jewellery to art and clothes.
If you want to check out a market which offers flowers (including tulips) which the Dutch are renowned for, have a look out for the Nieuwmarkt every Saturday.
Museums
First up, these aren't free. Some of them are actually quite expensive. But we can mention canals, parks, markets and other outdoor pursuits all day. The truth of the matter is that Amsterdam has cold winters and many rainy days. We need to mention activities that you can do indoors in the warm and dry. Also, no Amsterdam travel guide would be complete without a mention of the museums.
The 'must see' museums are of course the most expensive. The Rijksmuseum and the Van Gogh Museum will both set you back between €17 and €18 for entry. But to be fair they do contain some of the most valuable works of art in the world.
Other cheaper options include The Amsterdam Museum. If you ever wondered how Amsterdam rose to become the most important city on the planet and how it fell from grace, this is the place to tell you about it.
The Museum of the Resistance is another interesting place to visit for just €10. This is a fascinating experience which portrays life in Amsterdam under the rule of the Nazis.
You'll also want to include a visit to the Anne Frank House too, a sobering reminder of this tragic time.
Eating Out
Any Amsterdam Travel Tips should always include a section on eating out. However, our first tip on eating out would be to have low expectations. Amsterdam is not generally known for its culinary delights.
Any Amsterdam Travel Tips should always include a section on eating out. However, our first tip on eating out would be to have low expectations. Amsterdam is not generally known for its culinary delights.
The good news is that you can eat for cheap fairly easily, as long as you don't spend too much time trying to find local fare, that isn't easy.
Amsterdam has plenty of takeaway options if you want to eat on the go. Pizza is a great option but you might want to check out some of the Turkish kebab outlets. These are cheap options and believe it or not, represent some of the tastiest cuisine you'll find in the city.
Amsterdam also has a unique dining experience called FEBO. It's basically a large vending machine that sells fried food on the go for a few Euros. If you're on a budget and feeling brave, why not give it a go?
Accommodation
Amsterdam does have a lot of budget hotels and accommodation to choose from. But if you're saving so much money on your days out and eating from deep fried vending machines, you might want to consider a little more luxury when it comes to your accommodation?
Why not take a look at the serviced apartments in Amsterdam available from thesqua.re? They're located centrally, fully furnished and a great home from home to come back to after a day of city sightseeing.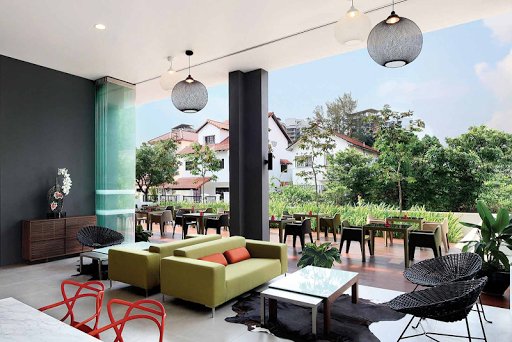 ---
---
Leave a Reply
Your email address will not be published. Required fields are marked *