Incredible Travel Guide to Melbourne in 2023
The coastal city of Melbourne, the adoring capital of Australia's State of Victoria, is a vibrant oasis. Full to the brim with many landmarks, sunny beaches, museums, and other cultural essentials, you will be in your element regardless of whether you're here for the suntan, corporate offices or both.
But for the uninitiated, the city can be challenging. How is the best way to spend your time? Where should you eat? Where are the best places to stay in Melbourne? How do you get around the city? Walking? Driving? There's so much to know. While time is restricted, this small travel guide to Melbourne will provide all the information you require so that travelling to the city will be a walk in the park.
Explore Complete Melbourne Travel Guide to Embrace the Vibrant Culture and Iconic Landmarks
Best Places to Stay in Melbourne
Simply put, our award-winning collection of serviced apartments are the best holiday apartments in Melbourne. They are all uniquely tailored so you can be in central city locations or have a beach home that puts you close to the golden sands of Bondi Beach. Whatever adventure you had in mind, our portfolio will more than deliver it.
You will have an ideally furnished second home that boasts all the amenities of your own space a million miles away but will also have that sleek and stylized vibe that will put it in a world of its own.
A fully equipped kitchen for home cooking, free Wi-Fi to work from home and connect to loved ones, high-quality linens that guarantee the perfect sleep and balconies that can give you a view for the morning brew, our short term rentals are the ideal travel companion.
Melbourne Tourist Attractions
There are multiple attractions in Melbourne travel guide that you can visit throughout your short and long term stay. Indulge in sports stadiums, beaches, museums, galleries, gardens and more when you leave the deluxe bounds of your serviced accommodation and head out into the city of Melbourne. These are just a few of the Melbourne attractions you can visit:
1. MCG
The home of Australian sport and the largest sporting facility in the southern hemisphere, you watch cricket, soccer and other spots within the huge stadium. Become part of the rowdy atmosphere and cheer the teams on. Don't forget to visit the National Sports Museum too while you're here.
Address: Brunton Ave, Richmond VIC 3002, Australia
2. Melbourne Museum
One of the largest museums in the southern hemisphere, this covers the story of the city and has exhibits of the dinosaurs as well as aboriginal artefacts and cultures. There's even an IMAX cinema here too if you're interested.
Address: 11 Nicholson St, Carlton VIC 3053, Australia
3. National Gallery of Victoria
Explore the 73,000 artworks in the collection, including the works of art masters like Cézanne, Picasso and Rembrandt. Temporary exhibitions take place here too so be sure to keep an eye out for ones that entice your love and art.
Address: 180 St Kilda Rd, Melbourne VIC 3006, Australia
4. Royal Botanic Gardens Victoria, Melbourne Gardens
A 94-acre sanctuary that has over 10,000 exotic plant species is a surprise pick that will show off the glorious world of botany. Then there are the tranquil lawns, lakes, and cafes that are part of the experience. Have a long afternoon walking around and find your favourite plants.
Address: Birdwood Ave, South Yarra VIC 3141, Australia
5. Melbourne Zoo
We can't leave Australia's oldest zoo off the list. Featuring a collection of 320 species, you will discover much of the animal kingdom here, including maybe your spirit animal. Suitable for all ages, it has more than just an attraction for children, even you could find the natural world to be a fine tonic from the real world.
Address: Elliott Ave, Parkville VIC 3052, Australia
Best Restaurants in Melbourne
Eating out is always going to be a blast in Melbourne. There are plenty of restaurants to choose from that show off the traditional cuisine of Australia, as well as the international community. Burgers, steaks, noodles, rice dishes and other sumptuous treats can be found when you find the time to wander the streets and explore the foodie offerings. Here are some of the best restaurants that you need to try:
1. Cutler & Co.
A casual and relaxed fine dining establishment, you can bring friends and family here for a foodie experience they won't ever forget anytime soon. Roasted flounder and huge rib-eye steaks are just some of the dishes that are served here and that will fill you up so you can carry on your Melbourne adventure.
Address: 55/57 Gertrude St, Fitzroy VIC 3065, Australia
2. Minamishima
Want to know where the best spot for Japanese cuisine is? Right here, that's where. Rated as the top Japanese restaurant in Melbourne, you will adore the omakase menu that features fish that have been imported right from Toko. Now that's one way to stay above the competition. Come here, sit down and see what all the fuss is about.
Address: 4 Lord St, Richmond VIC 3121, Australia
3. Charcoal Grill on the Hill
Steak, steak and steak. If that sounds just fine to you then this will be the restaurant you'll never want to leave. It may not be in the very centre of the city (and lies about outside of it) but it is more than worth the travel. The juicy, scrumptious cuts of meat, complemented by baskets of chips and a fine wine list, will ensure that you come here more than once.
Address: 289 High St, Kew VIC 3101, Australia
4. Vue De Monde
Want a great view to go with great food? Here's the spot for you. It's located on the 55th floor of the Rialto building and utilizes native Australian ingredients to create dishes that will linger in our memory for aeons to come. Drag a friend or family member here too so you can both share the experience.
Address: Rialto Towers, 525 Collins St, Melbourne VIC 3000, Australia
5. France-Soir
French restaurants can often be criticized for their upscale and uptight attitudes, but not this one. In fact, it has a relaxed atmosphere that you'll appreciate along with the skilled and adept dishes that throw off an abundance of flavours. Escargot and steak frites are what you can expect, amongst legions of other tasty choices.
Address: 11 Toorak Rd, South Yarra VIC 3141, Australia
Best Nightclubs in Melbourne
You can stay indoors in the evening and watch TV, or go for a quiet stroll around the streets. However, you'd be missing out on the exotic nightlife that Melbourne is famous for.
Nightclubs are sprawled throughout the city, offering their own unique mixes and events to keep you dancing and raving all night long. Get the best shirt or dress that you have and head out into the long raving night. These are some of the nightclubs in Melbourne travel guide that are highly recommended:
1. Revolver Upstairs
When it's time for a bit of techno, here's your best bet. Famous DJs and other acts have performed here so be prepared for a club that knows how to drop a few beats. Go on the dance floor and dance to the rhythm. Never party alone, bring friends or interested family members for a night out that will leave the ears ringing.
Address: 229 Chapel St, Prahran VIC 3181, Australia
2. The Night Cat
This red-lit boudoir proudly showcases live jazz, funk and reggae groups and is usually free to enter too. Grab a few drinks and listen to the best jazz acts around and softly tap to the fine tunes bursting out of the instruments. Not one to be missed off the list, you will find it to be an instant favourite.
Address: 137-141 Johnston St, Fitzroy VIC 3065, Australia
3. Radar
Catered to the dancing community of the city, you will find no better place than this to show off your moves. Blasting music to the early hours, you will find this to be an all-nighter joint that will keep you awake for longer than you expected. A few live shows happen here too so keep your eyes open.
Address: 1/243 Swanston St, Melbourne VIC 3000, Australia
4. Angel Music Bar
John Coltrane, Susan Wong, Esther Phillips, Ute Lemper, David Bowie and many more familiar sounds can be found here in its many rooms. From the 80s to the present day classics, you will have much to enjoy when you prick your ears up and get a few tonics down you.
Address: 12 Bourke St, Melbourne VIC 3000, Australia
5. Sub Club
An awesome and popular basement nightclub, the lineup is very diverse and caters to most tastes, so if you and your friends have different tastes, Sub Club will keep all of you happy. A fun ride, it is also a safe environment so everyone can chill, drink, dance and have the time of their lives for a few hours or more.
Address: Flinders Ct, Melbourne VIC 3000, Australia
---
---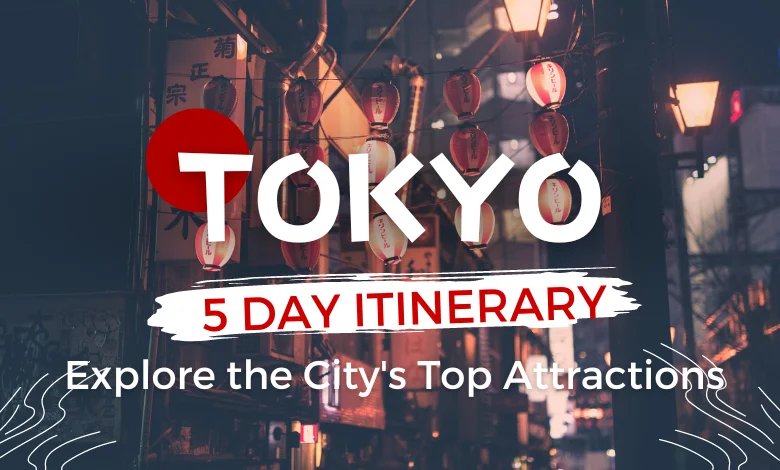 Tokyo 5 Day Itinerary: Explore the City's Top Attractions
Mugdha Kilnake
25 Aug 2023
Konnichiwa! Welcome to Japan's capital where ancient traditions seamlessly blend with modern innovation. I have recently had the good fortune of visiting this gorgeous city. And after enjoying a successful trip, can't wait to spill the secrets of my Tokyo 5 da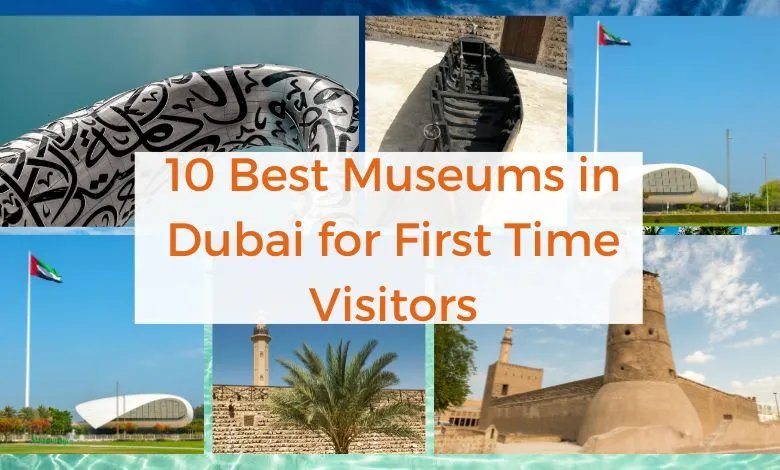 10 Best Museums in Dubai for First Time Visitors
Abhishek Kapoor
22 Aug 2023
Dubai is a city that marries tradition with modernity. It beckons visitors with its best museums in Dubai. These repositories of history and culture offer so much into Dubai's rich past and its promising future. We all know about the famous infrastructure and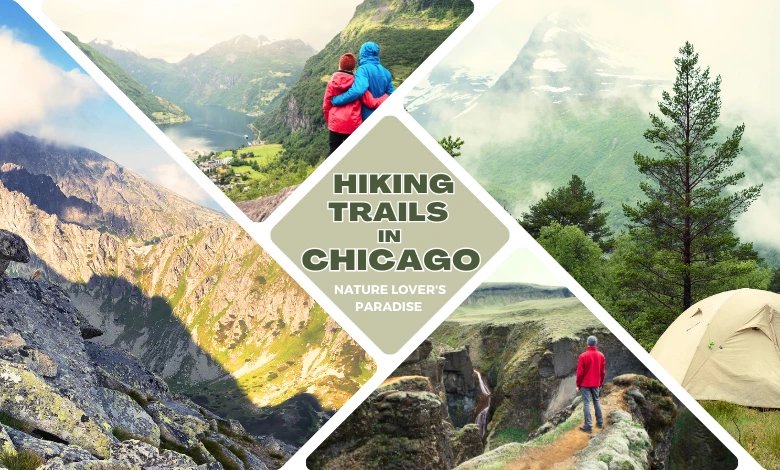 11 Best Hiking Trails in Chicago: A Nature Lover's Paradise
Looking for Chicago's top hiking routes? There are various exhilarating trails in and around Chicago, whether you're planning to hike, cycle, trail run, or engage in other outdoor sports. Discover some of Chicago's top hiking paths or family-friendly routes f