Top 10 Must try Indian Street Foods in Manchester
People are always in love with the street foods, which are best for people who are freaking tired of eating their daily meal. Most people who are hungry after having a meeting or completing their work in the office can choose the best option for having good street food. Indians, who are relocated to Manchester, have always been searching for Indian foods and to break the hunger in the evening, street food will become the best option. In Manchester there are a number of Indian street foods that are famous in some particular places. Let us discuss the top 10 best Indian street foods in Manchester that not only Indians but also the people of Manchester loved.
Samosa Chaat:
In Manchester, Indian people are in search of varieties of chaat, and among them, samosa chaat is very well known. This Samosa Chaat is not only known among Indians in Manchester but also people of the United Kingdom also love to have chaat in the evening. There are many places that serve Indian street food, among them " Hungama" which is located in Chorlton, Manchester, where you can have the best samosa chaat in great quantity. The quality and the taste are just mouthwatering, and people love to eat there. This is the best dish for two hungry people. The best samosa with a flavorful chutney enhances the power of the dish.
Pani Puri:
Another famous Indian street food, Manchester is Pani Puri, which is a crispy hollow puri filled with a mixture of potato, chaat masala, onions, and chilies that has been served in tamarind-flavored water. This street food is the most famous among Indians and a must-try street food of Indians while you are in Manchester. There are many places where you can head up for Pani Puri, but " Sangam Manchester " within the City Centre is well known for having some of the best Pani Puri served in Manchester. The most mouthwatering dish in Sangam is not only best among Indians but also among people in Manchester, who can truly dig into the dish.
Aloo-Tikki Chaat:
One of the best street foods in Manchester and best for the Indians is Aloo-Tikki Chaat that has been shallow-fried mash potato patties, stuffed with dates and served with mint and tamarind chutney. The aloo tikki chaat is the most recommended street food in Manchester which is very famous in " Wah Ji Wah " restaurant located in Manchester. This place has a vast menu with drinks and many Indian street foods, including Aloo-Tikki Chaat, which is the best. They served an ample quantity, which is enough for the two people and gives a blast to your taste buds. So, once in Manchester, this dish will be listed among the must-try Indian street food in Manchester.
Masala Dosa:
The most famous South Indian Street food, also known as one of the best Indian street foods, Manchester. This dish is a mixture of rice and lentil flatbread with a masala in it that is a combination of potatoes, curry leaves, masala, and peanuts. This dish is known as the best breakfast among South Indians. You can have this dish in Manchester at "Amma's canteen", where you can have the best dosa in Manchester City. You can have the best quality food that is also delicious. This dish is served with two condiments, like coconut chutney and sambar lentils, that enhance the taste of the dosa. It is a full-filled dish that disappears your morning as well as evening hunger.
Dahi Poori:
In Manchester, you can definitely go for Daahi-puri, which is a famous Indian street food made with whole wheat and served as puff balls that have been filled with a mixture of potato and chickpea with a topping of tamarind, mint, and yogurt chutney. To get the proper taste of Dahi poori, you can choose one of the best Indian street food restaurants, Manchester, which is " Delhi House Cafe " , where you can have the best varieties of Indian foods, mostly famous in Delhi. This place is well known for the best dahi-poori served in the city. This place will be at the top of the list of places to try Indian street food in Manchester.
Vada Pau:
The most loved street food in Mumbai, which is also famous in Manchester, is Vada Pau, which is served with a soft homemade bun tucked inside with a hot potato vada, chutney, and some crunchy titbits. The sprinkle of red spice masala on top maximizes the taste. There are many places in Manchester where you can have Vada Pau, but "Dishoom Manchester" is known for its Vada Pau in the city. In this place, the prices are affordable, along with many famous Indian dishes like lamb samosas and chili chicken, which are also famous up here. Once you are in Manchester, don't forget to taste the Vada Pau at Dishoom Manchester, which will be the best experience.
Bhel puri:
Once you are trying the street foods in Manchester, the Bhel Puri is definitely among them. It is the most affordable and quick-to-make street food, which is served with crispy puffed rice, soft potatoes with a top of chopped parsley, and a tamarind sauce. It is a very common street food in India and you can have the best Indian street food restaurant, Manchester is " Indique " where you can have the best version of Bhel puri that you have never had. This place is not only known for its Bhel Puri but also the best in tandoori roti and other side dishes famous in India.
Kathi roll:
Another popular and famous street food among Indians is the Kathi roll, which is an Indian layered paratha with a filling of grilled kebabs. It can be either vegetarian or non-vegetarian. This famous kati roll is very delicious and best to have in the evening. In Manchester, a restaurant named " Ziya Asian Grill " is known for its best kati roll in the city. This place is very impressive for the Indians and also for the people of the United Kingdom. The Khati roll is best for a single individual and can be served with a customized amount of spiciness and ketchup.
Kacchi Dabeli:
This is another most favorite street food for Indians, especially the Gujaratis. It is a round shaped bread roll filled with spicy potato mixture, sev, pomegranate, and topped with tamarind chutney. This is a full-filled dish and great for evening snacks to break your little hunger. Once you are in Manchester, you can definitely go to a place called " Sanskruti Restaurant, " known for the best Kacchi Dabeli. This famous dish is not only great for the Indians; people in Manchester also try out this dish for a blast of several tastes in their mouth.
Chicken Lollipop:
This is one of the most popular street foods for Indians, which is a chicken nibble marinated in a sauce and served in the shape of a lollipop. This dish is best in taste and best street food for the chicken lovers. In Manchester, you can try out this dish in "Tito's Asian Grill Indian" restaurant where you can have the best chicken lollipop. Great in taste and best to have in the evening time. There are many grilled dishes that must be the best but if you are searching for Indian Street food then this dish will be the must try out dish.
Conclusion
In conclusion, Manchester's vibrant culinary scene offers a delectable array of Indian street foods that are sure to satisfy your cravings. From the mouthwatering Samosa Chaat at Hungama to the tantalizing Pani Puri at Sangam Manchester, the city is a haven for lovers of Indian cuisine. Whether you're in search of the best Aloo-Tikki Chaat at Wah Ji Wah or craving the flavors of South India with a perfectly crafted Masala Dosa at Amma's Canteen, Manchester has it all.
Delhi House Cafe is a must-visit for their tangy and refreshing Dahi Poori, while Dishoom Manchester serves up an authentic Vada Pau experience reminiscent of Mumbai's bustling streets. Indique offers a tantalizing rendition of the classic Bhel Puri, while Ziya Asian Grill is the go-to spot for delicious Kathi rolls. And for those seeking the flavors of Gujarat, Sanskruti Restaurant is renowned for their mouthwatering Kacchi Dabeli.
No visit to Manchester would be complete without indulging in the succulent Chicken Lollipop at Tito's Asian Grill Indian. These top Indian street food destinations in Manchester are guaranteed to take your taste buds on a delightful journey, showcasing the rich flavors and aromatic spices that make Indian cuisine so beloved worldwide.
So, if you're planning a visit to Manchester, don't miss the opportunity to explore the city's vibrant street food scene. Indulge in the culinary delights that await you and make your stay even more enjoyable by booking a stay in one of the serviced apartments Manchester has to offer. Experience the best of both worlds—comfortable accommodation and unforgettable street food adventures—in this dynamic city.
---
---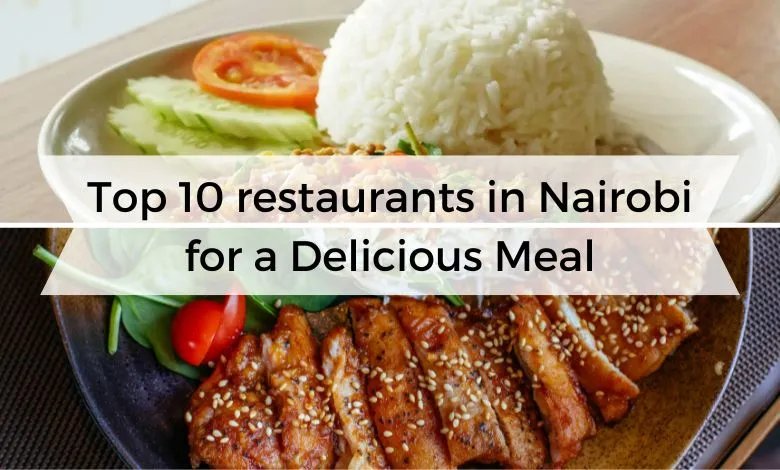 Top 10 Restaurants in Nairobi for a Delicious Meal
Abhishek Kapoor
05 Sep 2023
Nairobi, sometimes known as the "Green City in the Sun," is a thriving metropolis in East Africa's center. Its vibrant environment and globally diverse population provide a distinctive fusion of cultures, culminating in a melting pot of culinary influences tha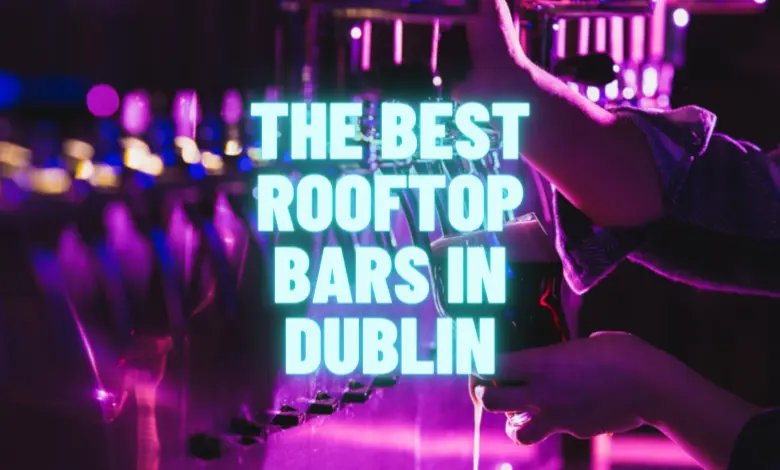 The Best Rooftop Bars in Dublin
Mugdha Kilnake
01 Sep 2023
Dublin is an exciting city, where the excitement extends beyond the streets and reaches new heights. In this blog post, we will unveil the city's hidden gems and discover the best rooftop bars in Dublin. Imagine sipping on handcrafted cocktails, surrounded by
Top 8 Dog-Friendly Restaurants in Copenhagen
Mugdha Kilnake
04 Aug 2023
Dogs in Copenhagen are more than simply pets; they are part of the family. As a result, there are many venues where dogs are accepted, including restaurants that welcome our four-legged companions. If you are travelling with your dog and wish to enjoy wonderfu