JOIN US FOR DRINKS THIS THURSDAY
---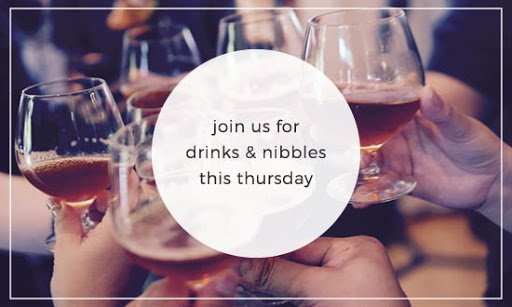 Dear member of thesqua.re,
Join us for our next community event in London Thursday 11 Feb from 6pm.
We host our regular community events to we remind you that when you are staying with thesqua.re, you get more than just a place to stay. We offer the full experience and therefore the chance to meet other residents, expats, business travellers and likeminded people in casual surroundings.
This Thursday we are meeting at the South Place Hotel in London near Liverpool St station and Moorgate station and we would love for you to join us from 6pm onwards - whether you are a current guest or a future potential guest who wants to see what we are all about.
Drinks and nibbles are on us and you'll get a chance to meet a couple of members of staff along with our guests. The evening is purely intended as a networking opportunity and you are therefore welcome to bring along friends or colleagues.
The event is free to attend but places are limited so please make sure to let us know if you are attending - email [email protected] for sign up and more information.
We hope to see you there!
---
---
Leave a Reply
Your email address will not be published. Required fields are marked *