8 Most Scary & Haunted Places in Singapore
Looking for a haunted house Singapore may be an easier task than you think! While it is not a fair statement to say that Singapore is filled with haunted and scary places, it can be said that it has a plethora of such attractions for travelers.
There is a growing tribe of travelers who are interested in the supernatural and anything beyond the realm of conventional possibility and science.
They look for haunted homes, other such attractions and places which have such paranormal activity reports and related incidents. If you are coming to Singapore anytime soon and are interested in haunted destinations, you will not be disappointed by all means!
Here is a List of Top 8 Most Scary and Haunted Places in Singapore that you Should not Miss at all:
1. National Museum of Singapore
This is one of the top contenders in the list, built in the year 1882 and a major landmark in its own right. The National Museum of Singapore is reportedly haunted by Carl Alexander Gibson Hill, an ex director who took his life here several years earlier.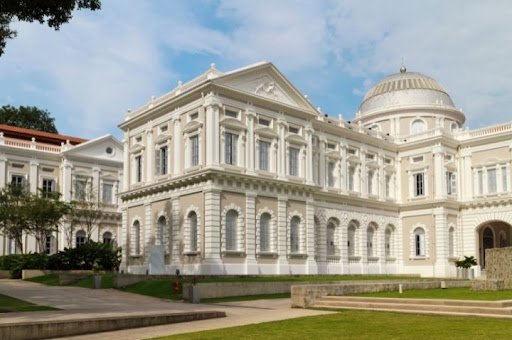 National Museum of Singapore
The museum staff members and visitors have both come across the former director's spirit on the premises as per reports. There is a fabulously designed spiral Victorian staircase at a corner of the main room, with two massive windows beside it. This is a famous place for such sightings and has been sealed off from general visitors.
Many people have reported seeing a figure resembling a priest while some say that something invisible tripped them and prevented them from accessing this staircase. Cleaners have also faced similar situations while venturing to this zone.
2. Kubur Kassim Cemetery
Leave aside a typical haunted house Singapore and take a look at this chilling cemetery instead! It was founded on Siglap Road back in the 1920s and has tombs dedicated to supernatural-esque humans Orang Bunian, as per Malay legends and folk tales.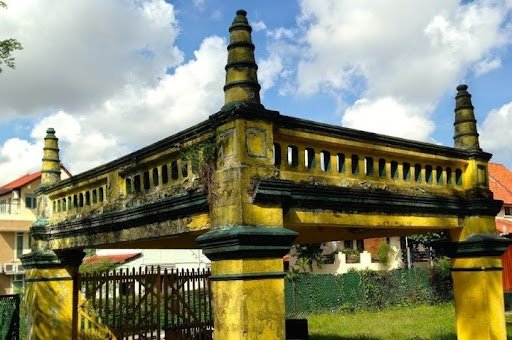 Kubur Kassim Cemetery in Singapore (image courtesy: youtube.com)
They are reportedly perceived as supernatural beings that preferred being buried at this location for a specific reason, i.e. their religious guide was also buried here. People believe that the cemetery is home to a Pontianak, inspiring Pontianak, the classic Malay movie.
Several sightings have been reported while those alone in the compound of a mosque within the premises have talked of knocking sounds from the burial zone.
3. Istana Woodneuk House
Definitely one of the key contenders in the most haunted place in Singapore list, this mansion was abandoned long ago. It was earlier home to Istana Woodneuk and a magnificent two storied palace of the 19th century, surrounded by greenery.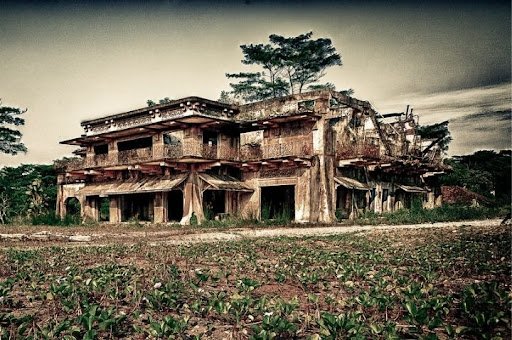 Istana Woodneuk House in Singapore (image courtesy: ImYx ​/Flickr)
The property was once under the ownership of none other than Sultan Abu Bakar of Johor. The mansion looks straight out of a horror cult classic, giving visitors the chills almost immediately! Several sightings have been reported here by locals including shadows, spirits, phantom scents and even poltergeists.
4. Neo Tiew Estate
One of the famous scary places in Singapore¸ this abandoned estate is named after the business that helped with development of the Lim Chu Kang zone back in the 20th century. This three storied mansion comes with a playground and wet market. The building looks spine-chilling even from far away.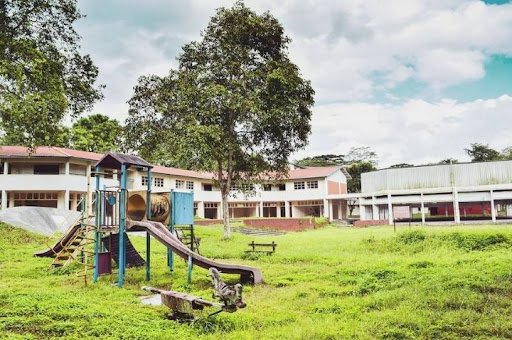 Neo Tiew Estate in Singapore (image courtesy: thesmartlocal.com)
There is a local legend that surrounds this property. A gambler prayed to the king of banana trees for winning his lottery. He placed seven pins to threaten this tree and it ultimately worked. He took his money and fled, leaving the pins inside the banana tree, killing it eventually.
The spirit of the king has reportedly stayed in the tree for several years as per local lore. It may be haunted by a Pontianak as per reports while sightings have been reported by Lim Chu Kung zone residents.
5. Syonan Jinja
Syonan Jinja is another famous haunted destination in Singapore. It lies abandoned and forgotten amidst the dense and chilling jungles within the MacRitchie Catchment zone. The ruins here have their own little bit of history too. They go all the way back to the Second World War. It was at this time that they were established by the Australian and British Prisoners of War, in a bid to honour their iconic martyrs from Japan who battled against the Singapore invasion.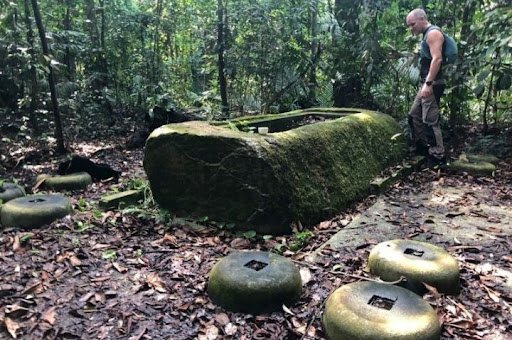 Syonan Jinja in Singapore (image courtesy: greenshinto.com)
Syonan Jinja was then a temple without any walls, standing upon a platform created from stone and with only some steps. It was also supported by wooden pillars. The temple was tragically set on fire after the war and only its ruins lie today, making it one of Singapore's most haunted locations for tourists.
Local people believe that spirits of Japanese soldiers haunt these ruins, i.e. the ones who decided to embark on a mass suicide mission by cutting off their own bellies to safeguard and defend this shrine and its sanctity. A secret tunnel was also discovered beneath the fountain along with the stone ruins and the purpose of the same is still unknown today.
6. Bishan MRT Station
Every major global location has its own haunted train station and Singapore is no exception! Bishan MRT is one of the scariest areas for visitors. Another fact about this MRT station is that it lies on the previous Pek San Teng cemetery. Locals have apparently heard footsteps of people walking on the roofs of trains as per reports and some SMRT staff members have also reported issues upon arriving at the station as well.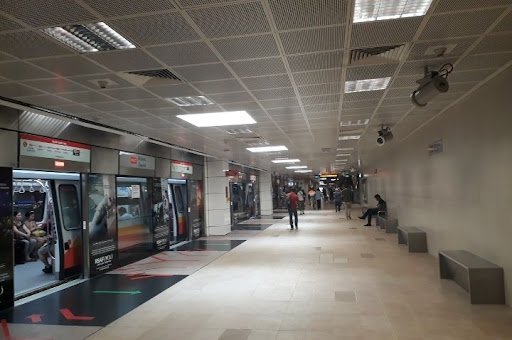 Bishan MRT in Singapore (image courtesy: wikimedia.org)
The maintenance members working their night shifts have talked of seeing coffin bearers in the tunnels between Novena MRT and this station. The station has been serving the people from November 1987 and passengers have often reported various sightings of headless creatures and ghostly apparitions. Reports have also stated that these phantom apparitions do not have reflections on train windows.
7. Spooner Road
Locals have reported unexplained and chilling noises, sightings and other paranormal disturbances in apartments here along with swiftly moving shadows. The HDB Blocks located at Spooner Road are some of the oldest developments in Singapore. They were developed in the mid-1970s and were previously quarters for accommodating staff members and families of the Tanjong Pagar Railway Station.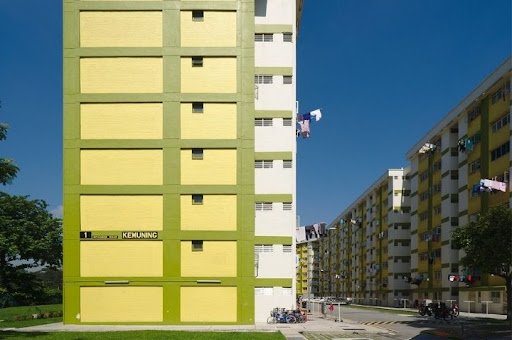 HDB Block Spooner Road in Singapore (image courtesy: Nicolas Lannuzel/Flickr)
These flats remained empty for several years when operations stopped at this railway station. They are presently used in the form of rental apartment units for low-income citizens who have talked about various eerie sightings and occurrences here.
8. Sungei Api Api and Pasir Ris Park
Pontianak sightings have been reported across this entire zone spanning Pasir Ris Park. Rumors abound about Sungei Api Api being a place where several suicides and murders happened previously.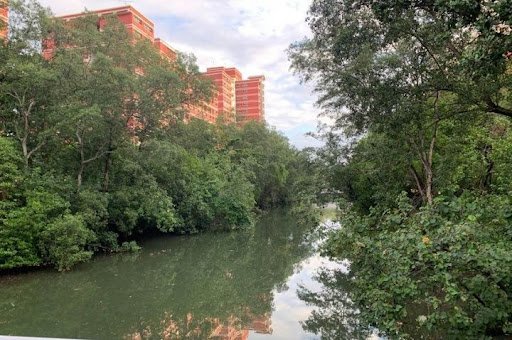 Sungei Api Api Park in Singapore (image courtesy: mypacer.com)
It was also an area, as per several other reports, where black magic was earlier practiced owing to the dense forest cover. It is now a link to the park and popular spot for joggers. It is also one of the numerous Pasir Ris Park entrances.
If you have finalized your own list of haunted attractions and your travel itinerary, complete the process by booking serviced apartments in Singapore right away! From spooky landmarks to business and leisure destinations, you will find the best accommodation options without any hassles.
---
---
10 Facts About San Francisco You (Probably) Didn't Know
San Francisco, California San Francisco is one of the world's greatest cities. It is the pride and jewel of the USA, offering tons of attractions. From the Golden Gate Bridge to Alcatraz, there is plenty of history everywhere. In fact, cable car rides are a t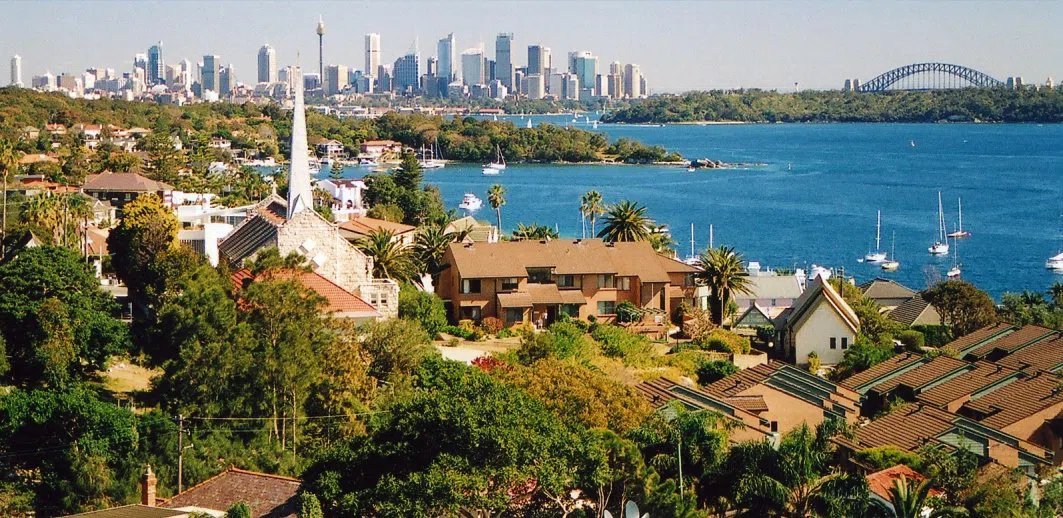 Rich and Diverse Culture of Sydney, Australia
Sydney is one of the most recognisable cities in the world, one look at the Harbour Bridge, the Opera House or the curved majesty of Bondi Beach and you'll know exactly where you are. It is also the most populated city in Australia as well as the surrounding r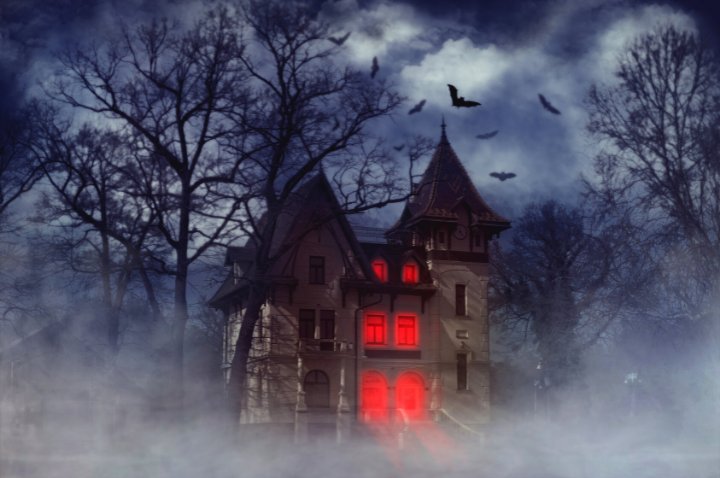 Halloween Attractions: Top 10 Haunted Places in New York
Haunted Places in New York There are numerous haunted places in New York that true daredevils will absolutely love! After all, checking out the top haunted places in New York is an activity that is worth considering by all means, considering the thrill and e