New Year's Eve – London or New York?
---
The Big Apple itself is an unforgettable experience and in one of the great cities of the world, is certainly a memorable way to see the New Year in. A buzz that you won't get elsewhere, New York comes alive with the atmosphere of New Year's and its many bars and restaurants are certainly a hub of celebration. Concerts and events across the city are in full swing, with the gala event at Lincoln Center and the annual concert for the peace at the St. John Cathedral, there are many ways to see in the New Year in such a vibrant city.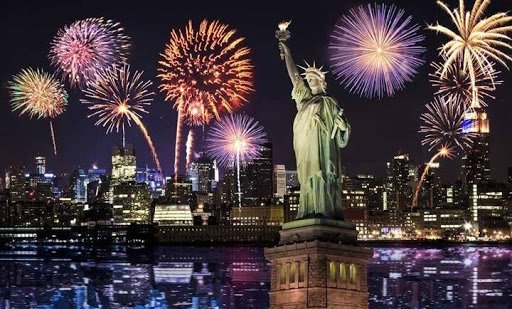 For an even more unique experience, get your running shoes on and take part in the annual New Year run that takes place around Central Park. It may seem like a strange way to celebrate but with DJs around the route and cider served at the half way point, it certainly offers something different to the usual New Year's party. Or alternatively take in the city's firework displays over the Manhattan skyline while aboard a cruise and accompanied by live music for a more relaxed vibe.
Most famously of all in how to spend New Year's in New York though is of course at Times Square for the world famous Ball Drop that has not only been seen in well-known TV shows such as Friends and How I Met Your Mother but has been viewed by millions of people every year since 1907 and continues to do so… So don't miss the opportunity to see this historical and renowned event.
To experience New Year's in London, the unique celebrations may be slightly less unusual but there are plenty of memorable ways to celebrate the occasion. Most famous is the New Year's fireworks and the countdown of Big Ben on the banks of the renowned River Thames and surrounded by the city's most iconic buildings and landmarks. At just £10 a ticket, it's a great way to embrace the atmosphere and be close to the main event while also being in proximity to facilities where you can grab a drink or a bite to eat.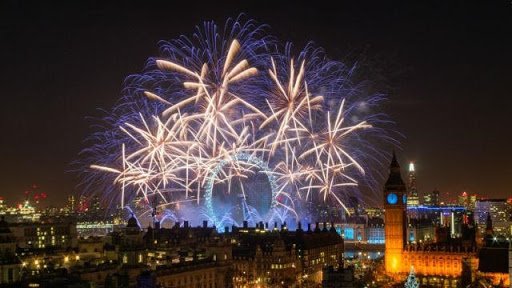 If you'd rather welcome 2018 in the warm, many of London's restaurants are taking reservations for a NYE dinner. Whether it's a Michelin starred restaurant, romantic, family oriented or quirky, it certainly caters for all with a vast range of cuisines and eateries open till late. If its the glitz and glamour of a party, you'll find great choices all through the city including Sky Garden's Great Gatsby NYE party, Club de Fromage at Hammersmith's Apollo, Southbank Centre's Vintage NYE party and many more.
Or for an experience you won't forget. You can savour London's iconic skyline with 270 degree views from Europe's tallest building, see in the spectacular NYE fireworks and even celebrate at a party afterwards. Or alternatively you can visit The Skybar at Millbank Tower which also offers impressively stunning views from its towering heights and with welcome cocktails, canapes and champagne – it certainly makes for a night to remember.
And don't forget any travel on the TFL network between 11.45pm and 4.30am is free of charge.
---
---
Leave a Reply
Your email address will not be published. Required fields are marked *