What Precautions Should You Take While Travelling to Sydney in 2021?
---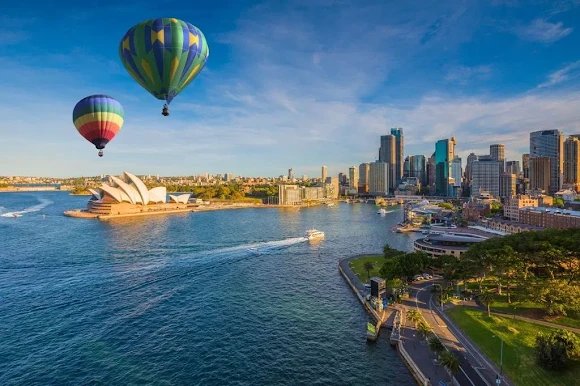 Travelling Precaution to Sydney in 2021
The best part about 2021 is that it comes with the hope to resume traveling. Things look like they have the potential to revive and at least take those baby steps back to normalcy. With an entire year of turmoil, it is almost like people from around the globe are pleading to get their lives back.
Whilst difference governments have taken different courses of action, Sydney has endured an extended period of lockdown. However, as Sydney has started to open up, a series of unique challenges have presented themselves.
Related Link: Perfect Itinerary for 3 Days in Sydney in 2021
It is crucial to note that this utopian dream of normal will become an even more distant one if proper measures are not taken. This new partnership can only work if proper measures are taken on both sides to ensure the collective safety of both the travelers and the hosts. Some very thoughtful precautions that you must take as a responsible traveler, especially when booking serviced apartments in Sydney include:
Top 8 Precautions You Should Take While Travelling to Sydney in 2021:
Book Early- There are high chances that you can run out of enough seats on peak season dates, especially for coastal and holiday destinations.
Check for Refunds- While you have all the reasons to go extra, it is also a fact that you have to play very safely. All of us are on the same boat and most of us simply cannot afford to lose more money after this entire dreadful year of exhausting most of our savings. Just to be on the safe side, it is advised a hundred times to check the refund policy. This applies to both transportation and your accommodation. Who are we even kidding? These are the most uncertain times we have been into and who knows where will we be standing in 4 months from now?
Masks and Shields- Wear that mask. While the entire globe is screaming this at the top of their voices, no matter how underrated it may sound, this is the only way to go ahead. As far as Sydney is concerned, the face mask rules may change frequently in Central Coast, Greater Sydney, the Blue Mountains, and Wollongong. No matter how far do these changes go, the masks continue to be mandatory on public transport and in shared vehicles across the city.
Sanitizers for the Win- Sanitizers were always there, weren't they? It is just that now they have a dark memory associated with it about how all of us went crazy using it in every millisecond. Every time you hold a railing, give out cash, take that change back, shake a hand, pick something that you dropped, or even if you just touched that table that you sat on, remember to use it. Just buy that wrist sanitizer or that mini pocket spray one and you are all sorted to roam the streets of Sydney.
The vaccine to the Rescue- If you still have time and your country has come up with the right measures and distribution of vaccines, get that shot done and dusted. Even if you take all the precautions, the effect that a vaccine can have will be the most powerful shield that you could trust. Most vaccines work in a gap of two to four weeks as they are given in two halves but it works differently with different compositions. Make sure to trust the right one and keep enough gaps between your vaccination and final departure.
Read Official Websites- Take this as a direct signal to let the research ninjas in all of you up and running. Most cities have assigned specific zones to different boroughs and neighborhoods comprising it based on the number of cases prevalent there. The NSW Government website or the official website of Sydney has all the information that you need for this particular trip. While this particular city does not use a similar approach, it is always a good idea to check the statistics and know what you are getting yourself into when stepping into the city.
Get Tested Every Single Time- This is a very simple precaution to consider because it doesn't involve you alone. Nobody wants to be the reason for your loved one's or anyone's turmoil for that matter just because you didn't give it the attention it deserved. Don't make the mistake of not taking the tests seriously.
Don't Forget Your Reports- This is another dimension of precaution. As a traveler, you need to be very careful about yourself. Countries today are very particular about their safety restrictions. Make sure to know what forms to fill, which IDs to show, how early should the test be done to be valid at the airport. You should carry the reports physically with the dates visible to qualify the safety parameters. If you happen to miss this step, you might as well have to pay fines during the checkout or get quarantined under the government that can be quite a blow to your entire vacation.
Now that sounds like a foolproof travel plan, doesn't it? All you need to do is just pack those bags, keep those masks, sanitizers, sunscreens, and lots of courage, take a deep breath and make the most awaited trip of your life to Sydney happen at all costs.
Related Link: Beginner's Travel Guide to Sydney in 2021
---
---
Leave a Reply
Your email address will not be published. Required fields are marked *