RELOCATION GUIDE: TRANSPORTATION, NETWORKING AND SHIPPING
---
When relocating to a different country, the list of practical things to sort out seems never-ending. This blog seeks to cover a few of these things– and over the next couple of months, we will cover everything you need to know when relocating to London. In this post, we will discuss some hands on and tangible issues: getting around in London, networking and meeting new people, and getting your things shipped to London.
TRANSPORTATION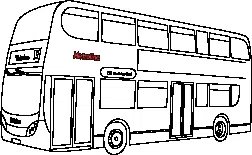 London has an extensive underground and overground network, known as Transport for London or TfL. The TfL includes the underground (commonly known as the tube), overground, buses, DLR, tram and national rail and with everything operated under one company, the ticketing system is very logical once you familiarise yourself with it.
London is divided into 6 travel zones with zone 1 being the centre, zone 2 the outer centre and so forth. Using a London travel map, you can easily see which zone your station is in and how many zones you need to travel. Your ticket price depends on how many zones you travel, and you can see all up to date fares.
When travelling on the underground or other public transportation, it is advised to get an Oystercard. Oystercards can be bought at ticket offices and off licences, and can be topped up as desired. If you are using public transportation twice or more a day, it is advised to buy a weekly, monthly or annual travel card so you can travel at a cheaper fare within the zones you need to travel. For example, if you live in zone 3 and work in zone 1, you can get a monthly pass for zones 1-3 and travel freely anywhere within these zones. If you have a contactless credit or debit card, you can use this instead of a travel card at the same fare.
Please note that it is not possible to buy bus tickets on the bus and you must therefore have a valid Oystercard or contactless card to be able to travel with the bus. For all other TfL services, you can buy tickets at the station for only one journey if desired.
NETWORKING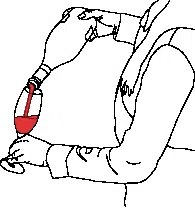 London is a big city that can easily seem scary and foreign if you relocate from a different country without having a network here. Luckily with the advancement of technology, it is now easier than ever to connect to strangers in a new city. Many websites offer networking events within different interest areas and Meetup London is a good place to start. Lots of these events are free to attend and allow you to meet other like-minded professionals. If you are staying in one of thesqua.re's serviced apartments, you get access to our community events that we host once a month – a casual event where you can meet other expats staying in our London serviced apartments.
Online networking is also becoming increasing popular and an online platform allows you to familiarise yourself with people before meeting them. At thesqua.re, you'll find an online community where you can talk to other expats and residents and share your tips, ideas or arrange to meet up.
SHIPPING (FURNITURE AND PETS)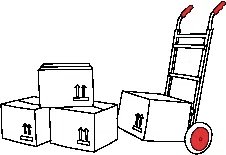 To make yourself feel at home in London, you might want to get your furniture, other personal stuff and even pets shipped over. Shipping stuff when relocating can be a quite exhaustive task that requires a lot of research, time and money and it all depends on where in the world you are moving from.
For importing pets, the AirPets' website might be useful for you. Here you can get quotes and more overall information. For some pets, you may be able to order a passport and have them sit with you on the flight when you are flying in to London. A lot of rules can also be found on PetTravel.
When shipping furniture to a different country, the key thing is protecting it properly. Wrap all your belongings in corrugation or Styrofoam sheets and depot stretch film. Get quotes and more information about shipping furniture to the UK on World Wide Moving or Ship It.
When you are staying in a London serviced apartment with thesqua.re, your accommodation is in great hands with us, which gives you the time to focus on the more important stuff. Our serviced apartments are fully furnished and all have kitchen, dining and lounge area as well as bedroom and bathroom. With weekly cleaning and towels, you can keep your focus on getting comfortable and familiar with your new city.
---
---
Leave a Reply
Your email address will not be published. Required fields are marked *