Singapore Grand Prix 2021 Dates And Packages
---
The Grand Prix races are landmark annual events in Singapore, ushering in a whole lot of adrenaline and excitement for F1 enthusiasts over the world.
The Singapore Grand Prix 2021 is slated to take place at the usual Marina Bay Circuit with fascinating contests of speed and strategy about to unfold courtesy of the world's best and most skilled professional Formula 1 racers.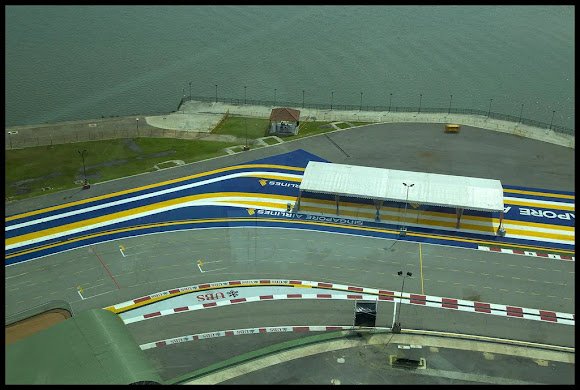 Singapore Grand Prix 2021
What is the Singapore Grand Prix?
The circuit first opened in the year 1961 while achieving the distinction of being Asia's very first circuit. The event was discontinued originally in the year 1973 for several reasons. Yet, in the year 2008, it became an integral part of the Formula One tourney and has taken place ever since.
The race commences from midday GMT and takes place under artificial lights. This enables regulation of the tropical temperatures for F1 drivers who are not always used to the heat. It can often touch 60 degrees in the cockpits and light is lowered considerably, leaving the drivers to combat darkness and heat alike. This makes the Singapore Grand Prix one of the most challenging races for professional drivers as well.
This is an action packed event that witnesses some of the most exciting driving that you will ever witness. The Singapore Grand Prix has been a part of the F1 Calendar from 2008 and is highly anticipated throughout the global sporting network as well.
The unique thing is that the race is held within the heart of Singapore and the race comes with incredible close-racing with a fabulous lineup of concerts by A-listers. The last winner of the Singapore Grand Prix was Sebastian Vettel in 2019.
What is Singapore Grand Prix 2021 Dates?
The tentative dates for the race are 3rd October for racing (17:30-19:30) and 2nd October for Qualifying (18:30-19:30). Practice sessions are slated for 1st October between slots like 14:30-15:30, 18:00-19:00 and 15.30-16:30.
Singapore Grand Prix 2021 Travel Packages
There are numerous attractive Singapore Grand Prix travel packages on offer. Singapore Grand Prix packages encompass hospitality, leisure, entertainment, recreation and paddock-side action.
There is a novel range of attractions available with premier hospitality, innovative events and a lot more. There are Formula 1 Paddock Club, Upper Deck-Formula 1 Paddock Club, [email protected] 3 and sky Suite packages available along with the Green Room which offers cutting-edge hospitality experiences.
Package holders may also enjoy fascinating hospitality experiences at the Marina Bay Street Circuit. Some previous experiences included Orchard Road which is set amidst the most famous shopping stretch of Singapore and entertainment options include musical rooftop performances, race-themed activities, live DJ performances and a lot more.
BMWFestSG is another experience worth mentioning here. Visitors to the Jewel Changi Airport experienced a wide range of innovative activities for racing fans including virtual reality games, remote-control racing and more.
Hospitality and ticket packages are available for the 2021 Singapore Grand Prix. You can choose to watch the exciting race live from the premier Paddock Club at the Marina Bay Street Circuit. This package comes inclusive of daily pit lane walks, gourmet hospitality and a lot more.
Some ticket packages like the Champions Club offer gourmet food, hospitality and stunning from the best venues. There are additional advantages including dedicated special guest appearances, hospitality and Guided Paddock Access.
Guests can walk past the team command and hospitality centers with the latter while enjoying exclusive open bars complete with local cuisine, stunning views and Ferrari Trento sparkling wine. Guests can interact with big names from the F1 world in a personal setting on Saturday/Sunday of any racing weekend.
You can enjoy F1 Executive Q&A activities where you can learn more about the inner mechanisms of day-to-day functions and team-based leadership by attending the sessions in question.
F1 TV Access offers live radio commentary along with on-demand streams of each race, complete with multi-language commentary, highlights of racing weekend sessions and unprecedented access for archival video content that is under Formula 1 ownership.
You can enjoy Extras like exclusive gifts, racing programs and insider information on activities during the race weekend.
There are Team Hospitality Packages on offer including Paddock Club Access (hospitality suites, premier pit views, live music and daily walks along pit lane), F1 Paddock Club Hospitality (gourmet hospitality, multi-course meals and premier drink services), Driver & Team Personnel Interviews (in-person/virtual interviews with racing drivers and leading team members), Garage Tours, F1 Paddock Access for behind-the-scenes experiences and exclusive gift bags with special merchandise.
Where to Stay in Singapore?
There are numerous hostels and hotels throughout Singapore that you will find at diverse price points. However, not everyone is keen on dealing with so many factors. Some people just desire convenience and comfort.
If that is what you feel as well, you can check out the vast range of serviced apartments in Singapore available at thesqua.re which offer all the conveniences and comforts that you require for making any extended or short term stay more pleasant.
You can book one of our serviced apartments in Singapore for comfortably enjoying this mega event and relaxing in style afterwards. We have several apartments in Singapore which lie only 5 kilometers and even less from the Marina Bay Circuit. They offer the best convenience and comfort for you to catch the action in style.
---
---
Leave a Reply
Your email address will not be published. Required fields are marked *