Singapore: The Heaven of Corporate-Retreat Venues
---
Companies and Organizations, all around the world, are getting increasingly employee-centric. Being employee-centric isn't just limited to ensuring on-time pay, performance incentives, regulated work-hours; but also being keen on negotiating one's employee-engagement quotient.
What better to ensure a good balance of employee-engagement than Corporate Retreats?! And, Singapore happens to be just the heaven for such ventures. Why conduct those corporate-meetings and convention inside the same, mundane work-space, when there are several unique venues to hold the same and to combine work with some healthy indulgence?

Top Corporate Retreat Venues in Singapore
Read More: Singapore Itinerary for 7 Days
Thesqua.re believes in the same mantra! With our high-end serviced apartments in Singapore and Short-term rental accommodations, we wanted to suggest some of the best venues for conducting your meet or convention. Hence we took the liberty of hunting for the Four best corporate-retreat venues in Singapore and to lure you for a lavish off-site work-break.
Four Best Corporate-Retreat Venues in Singapore
1. The White Rabbit
A quaint-looking, pristinely-white venue which has been inspired by the famous 'Alice in Wonderland' setting. The White Rabbit has been made inside pristine-looking, restored Ebenezer Chapel which was constructed in the 1830s. It has a capacity to house 120-150 people.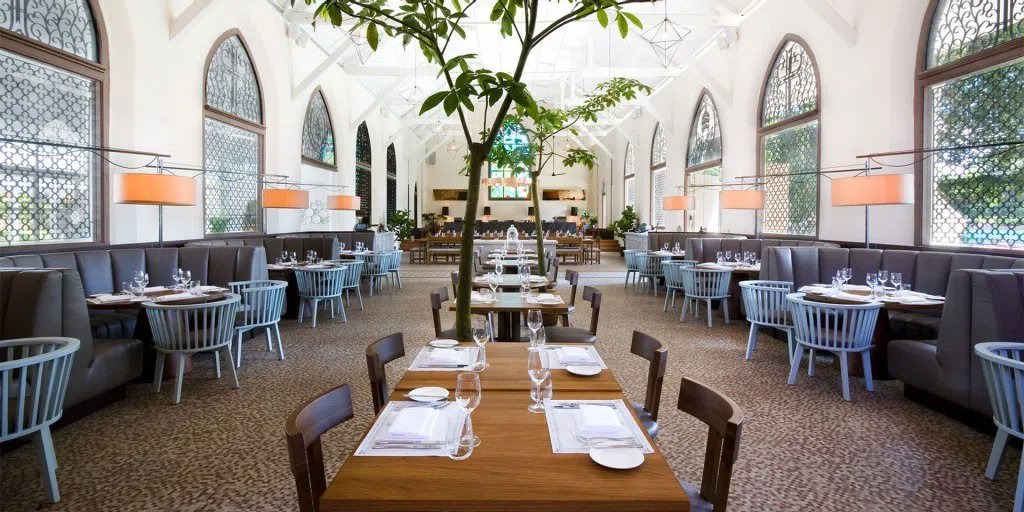 The White Rabbit Singapore
Beautiful meeting and convention rooms, whose interiors resemble that of a high-end brunch room! Well-known for a carefully curated menu with some delectable European dishes, in addition to their multi-ethnic cuisines.
With an open-air arena for those post-work evenings where people can relax outside in the arena, enjoy a couple of drinks at the bar and have a good time before calling it a night.
Distance from Service-Residences:
Located just 3miles from our beautiful serviced apartments in Singapore, in the neighborhood of Clark Quay, Orchard Road and many more.
Address: - 39C Harding Road, Singapore 249541
2. Wildlife Reserves Singapore
If you are planning on doing something out-of-the-box for your corporate retreat and do not wish to just house it in a resort or hotel, this will be perfect for you! Wildlife Reserves in Singapore aren't just a zoo or a wildlife reserve, but is also quite famous a venue for holding corporate meetings and retreats.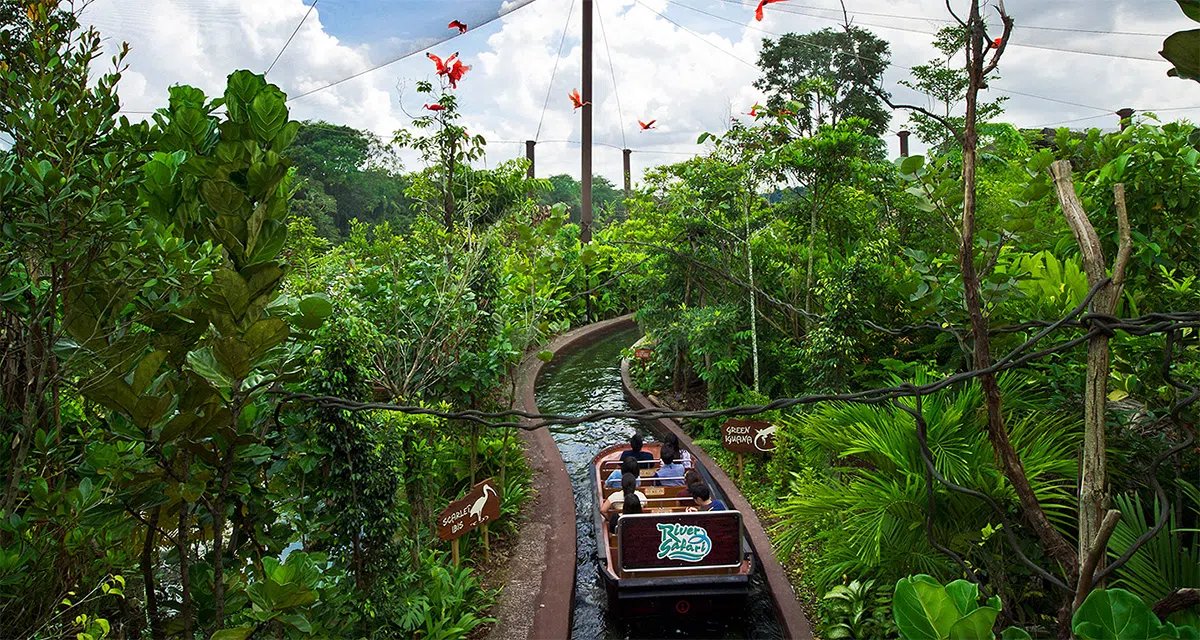 Wildlife Reserves Singapore
Hold your day's work-meets in their spacious indoor or outdoor meeting spaces. Treat your employees to some delectable Singaporean and Chinese cuisine and some light beverages, before the surprise planned for them post the day of work.
Wildlife Reserves Singapore offers Night-Safaris and Bird-Safaris for corporate groups to indulge in. Give your employees the corporate retreat they will remember for a lifetime!
Distance from Service-Residences:
Located at a distance of 10 miles from our service apartments in Bukit Timah and Clementi, Singapore.
Address: -80 Mandai Lake Rd, Singapore 729826
3. LEVEL 33
Anyone who has travelled to Singapore, or is just a Travel/City enthusiast, has obviously heard of the suave, urbane Marina Bay Financial Centre (MBFC).
Yes, those beautiful glass high-rises on the Marina Boulevard which look like fine shards of glass, perfectly cut and pristine! Our next corporate-retreat Venue is the amazing rooftop venue of LEVEL33, which quite obvious from its name, sits on the 33rd floor of the, MBFC building.
It has a capacity of 150-200 people. Let your employees and clients mingle post work at LEVEL 33- which is also 'The World's Highest Urban-Craft Brewery'. With meeting rooms, open-terrace bars and lounges, people can enjoy a few drinks while gazing at the dazzling Marina Bay Skyline.
Distance from Service-Residences :
Located at a walking distance from one of our most suave and beautiful Service apartments in Marina Bay, Singapore. Also, only 3 miles from our short-term rental apartments on Orchard road.
Address: - 8 Marina Blvd #33-01, Marina Bay Financial Centre Tower 1, Singapore 018981
4. Village Sinkapura
Team-Building exercises are a prime part of employee-engagement and hence we at thesqua.re particularly stress on that. The Village Sinkapura, located on the Kreta Ayer Road, delivers just that! Specializing in team-building exercises, this facility has been designed to look like a property from the 1930s and is quite colorful and vibrant.
This place has every amenity you would need for smoothly conducting a meeting/convention in the least stressful manner. Apart from that, get your employees to take a well-deserved break and indulge in some playful activities which have been found to build a stronger trust relationship within the team, hence fostering increased productivity.
Employees can indulge in games/exercises like Escape-room games, Survivor challenges, Cooking and Designing competitions, and much more.
Distance from the residences :-
At a very convenient distance of 1.5 miles or less from our Premium Service apartments in Clarke Quay, neighbourhood in Singapore.
Address: - 333 Kreta Ayer Road Singapore 080333
LOOKING FOR MORE GREAT IDEAS AND TIPS LIKE THESE? REGISTER YOUR INTEREST AND GET THEM SENT STRAIGHT TO YOUR INBOX!
---
---
Leave a Reply
Your email address will not be published. Required fields are marked *