Staying in Fenway - The Home of Baseball
---
Boston is the capital city in the state of Massachusetts and as such finds itself as the central hub for sports teams in the state.
All of Boston's sports teams are well known throughout the US and arguably the world. The Boston Bruins are the city's ice hockey team who play at TD Garden. They are joined by the legendary Boston Celtic basketball team at the same venue.
The New England Revolution soccer team are a fairly new addition to the list and they play their games at the Gillette Stadium, shared with the much better known New England Patriots American Football team.
However, one sports team in Boston is that little bit more well known than the rest. It is a Boston institution, its name is synonymous with the city. It is of course the Boston Red Sox.
Formed in 1901 they are not only the most well known sports team in Boston, they are the oldest and probably the most famous baseball team in the world. Almost as famous as the team themselves is their legendary home where they have played since 1912, Fenway Park.
Fenway Park is also well known throughout the world and is in fact the oldest ground in Major League Baseball. Due to its age it is also one of the smallest but it still remains a shrine to both players and fans of baseball alike.
Thesqua.re has luxury apartment accommodation in Fenway from which you can easily visit the spiritual home of baseball. Even if you've been to other baseball grounds in the country, Fenway Park has many unusual features you won't see in many other places.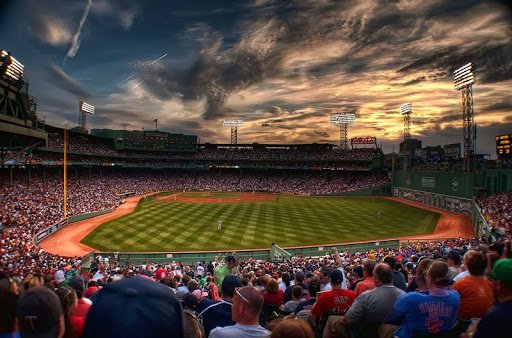 Due to its position as a classic park in MLB (the only other one being Wrigley Field in Chicago) it has a number of quirks. For a start it has seats with views obstructed by pillars, but don't worry, this will be made clear when booking your seat!
There are also unusually named features around the pitch such as The Green Monster, The Triangle, Williamsburg, Duffy's Cliff and the mysterious Lone Red Seat. All of which you can become acquainted with on your visit.
It's worth remembering that it's not just baseball that Fenway Park hosts. Amongst other things it has also recently become pretty well known for hosting music concerts and has hosted at least one every year from 2003. Bruce Springsteen, The Rolling Stones, The Police, Aerosmith, Roger Waters and Foo Fighters have all played here. If you time your visit right you might be lucky enough to see one too!
---
---
Leave a Reply
Your email address will not be published. Required fields are marked *