The Iconic Temples of Singapore
---
Singapore is a sleek, modern city with a skyline to match. It's a constantly busy, twenty-four hour metropolis with suited people, rushing about their daily business in amongst the glass skyscrapers that spring up almost overnight.
However, within this city there are also a few hidden secrets, places which hold the clue to Singapore's past, a past that seems so far removed from where it is today.
The island of Singapore wasn't always the global financial centre that it has become, some of the clues to its past can be found in the many old temples dotted about. Most of these are Hindu or Buddhist, but Taoist Temples can also be found.
Explore the List of Top Iconic Temples in Singapore
1. Sri Veeramakaliamman Temple - Hindu
This stunning example of a Hindu temple can be found in the south of Singapore in the area known as Little India. It is dedicated to the Hindu Goddess Kali, as well as Shakti and Parvati and was first erected in 1881.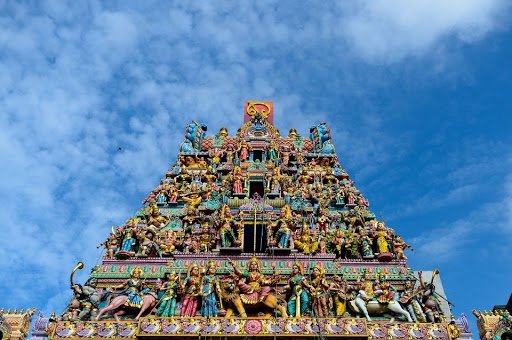 Sri Veeramakaliamman Temple in Singapore
The style of the temple is South Indian Tamil and the construction strictly follows temples dedicated to Kali in this area, as opposed to Bengal Kali worshipping temples.
For all you Indiana Jones fans, the inside of the Singapore temple has pictures depicting Kali ripping out the insides of her victims, alongside other more peaceful images.
2. Buddha Tooth Relic Temple and Museum - Buddhist
To find this Buddhist temple head over to Singapore's Chinatown district. A fantastic external view can be enjoyed from a spot on South Bridge Road.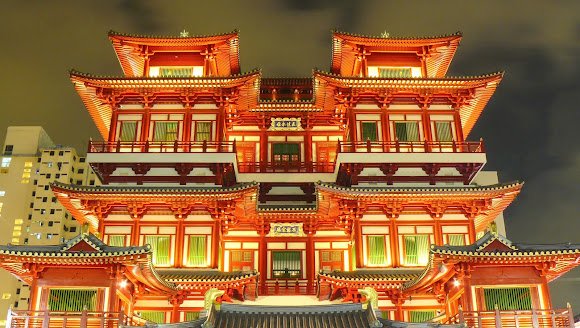 Buddha Tooth Relic Temple in Singapore
The temple is also a museum complex which has been built around the tooth relic of Buddha. This relic is a symbolic representation of Buddha and is housed in numerous locations around the world. The relic itself is available to view on the 4th floor of this complex.
This is a very new and modern temple, opening in 2007 it is constructed in the architectural style of the Tang Dynasty. Unlike older temples you can also grab a bit to eat here, a vegetarian restaurant is available in the basement!
Explore: Top 10 Restaurants in Singapore
3. Thian Hock Keng - Taoist
Records for the existence of this temple dates back to 1821 when it was a small place of worship of the Chinese Sea Goddess, Mazu. Immigrants and seafarers would pay tribute to the goddess as they reached the shores, thanking her for safe passage across the sea and into Singapore.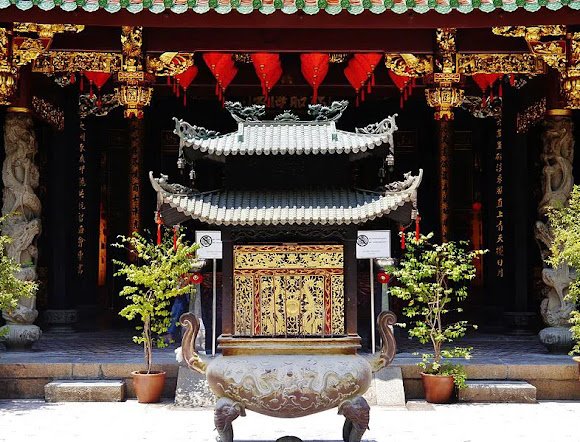 Thian Hock Keng Temple in Singapore
If you visit today you may be slightly surprised to see that it isn't actually situated on the shoreline. It certainly used to be, but thanks to land reclamation work carried out back in the 1880s, it is no longer right next to the sea.
Also Read: Singapore Travel Restrictions for Tourist
The temple of Singapore has been rebuilt and refurbished many times over the years, nowadays it also has a Buddhist shrine towards the back of the monument.
---
---
Leave a Reply
Your email address will not be published. Required fields are marked *