The Shopping Districts of Amsterdam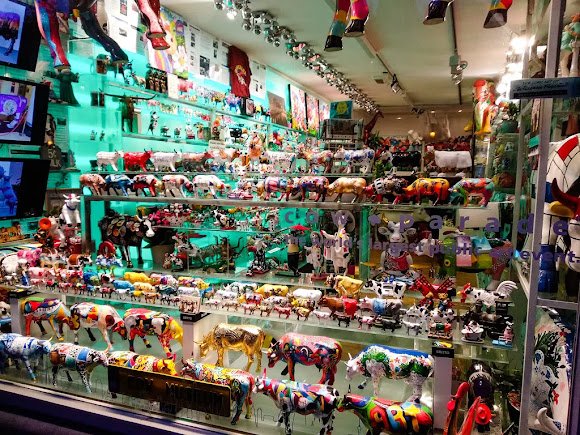 No matter where some people are in the world, they must, at some point, find an opportunity to satisfy their retail cravings.
Cities around the world have their famous shopping districts. Everybody knows Fifth Avenue in New York, Oxford Street in London or the Avenue des Champs Elysées in Paris, but where are the shopping districts in Amsterdam?
If you are looking to rent serviced apartments in Amsterdam then in what location should they be, to ensure you don't have too far to struggle with all your bags?
There are two famous shopping streets in Amsterdam which you're unlikely to forget once you've visited them. These are called Kalverstraat and Leidsestraat.
They are both located in the city centre but both have slightly different feels to them and cater for slightly different needs.
If you are looking for famous European and US chain stores and the sort of shopping experience you can find in any mall, then Kalverstraat is definitely the place to visit.
If your tastes are a little bit more expensive and you're looking for more upmarket shops or exclusive designers then Leidsestraat is the place to see and be seen.
Shopping in Amsterdam isn't limited to these two streets, however. There are plenty of other places to explore if two streets are not enough.
De Negen Straatjes
Take De Negen Straatjes for example. It translates as ' The Nine Streets' (which is already better than two!)
This is easy to find as it's located right in the middle of Amsterdam's canal district, a place where all visitors to the city find themselves at some point.
The streets are old and narrow, constructed at some point during the 17th century. Nowadays they are home to a vast array of shops catering to almost every want, need and budget, as well as every style, both old and new.
There's also vintage stores, jewellery shops and art galleries to appreciate. With many cafes and restaurant dotted about the place too, you can easily find a place to relax and rest your feet, as well as your bags.
The Museum District
The museum district might not be the obvious place to go shopping, but in Amsterdam, it's a great place to shop as well as soak up the culture.
This area is teeming with designer brands, clamouring for your attention, whilst you try to take in a bit of culture during your stay. You can find Tommy Hilfiger, Chanel, Ralph Lauren, Miss Sixty, DKNY, Mulberry and Louis Vuitton here, to name just a few.
Alongside the Van Gogh Museum, the Rijksmuseum and the Stedelijk Museum of Modern Art, to name just a few.
De Bijenkorf
Renowned as the largest high end department store in Amsterdam, De Bijenkorf has been a mainstay in the city since it opened in 1870.
It's easy to find, just look for Dam Square and it's the building that towers above it. It's packed with designer and high street brand clothing, shoes, accessories as well as lots of well known concessions with their own little shop spaces.
This is store known for style and fashion and a must visit on your shopping tour.
While you're in Dam Square, you might as well take in Magna Plaza too. This is an indoor shopping centre (great if it's raining) which is unlike most you'll see around the world.
This is because it wasn't purpose-built for shopping. It was actually a 19th century post office. Now it's home to over twenty shops including fashion, jewellery and hair salons.
If modern shopping centres are your thing, you'll also probably enjoy a visit to De Kalvertoren on the Kalverstraat.
Spiegelkwartier
Not the place if you're looking for cutting edge fashion, it has to be said. Spiegelkwartier is the centre for Amsterdam's art and antiques. There are more than seventy shops and galleries in this part of town, more than enough to find your ideal souvenir of Amsterdam.
The available collections include not just paintings and sculptures, but jewellery, ceramics and furniture too. From the very old to the ultra modern.
Haarlemmerdijk
This is a long shopping street, one end of which is just a short walk from Amsterdam Central Station. Again, not a place for high end fashion but an incredibly trendy place all the same, frequented by the artistic and hip.
If small independent labels are your thing then this is the street for you and it's not limited to fashion either. If you're looking for one of a kind furniture for your home or even something unusual to eat, you'll probably find it on the Haarlemmerdijk.
---
---
Top 12 Theatres in Singapore for the Best Movie Experience
Singapore is a bustling metropolis noted for its rich cultural tapestry. The city has a thriving film industry that caters to a wide range of tastes and inclinations. Moviegoers in the Lion City have the opportunity to see films in world-class theatres. These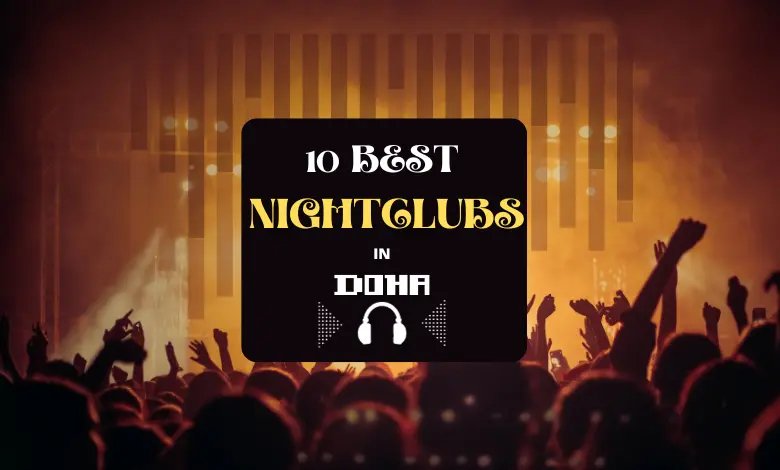 10 of the Best Nightclubs in Doha to Check Out
Abhishek Kapoor
19 Oct 2023
Doha, the crown jewel of Qatar is a luxurious destination for party animals worldwide. As the sun kisses goodbye beneath the dazzling skyline, the city gets alive with a pulsating beat. The night clubs in Doha create an electrifying atmosphere. Encouraging ev