Top 10 Festivals in Dubai You Must Experience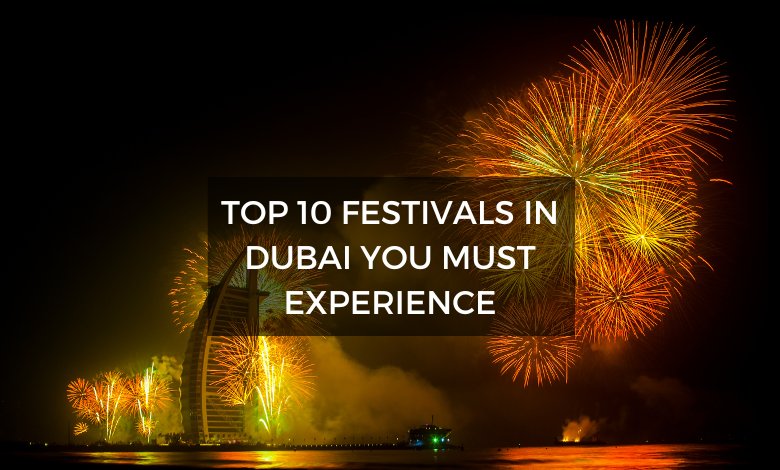 Are you excited about an unforgettable experience at the famous festivals in Dubai? Dubai, a city that never ceases to amaze, offers an array of festivals that cater to every taste and interest. Whether you're a shopaholic, an art enthusiast, or a film buff, there's a festival in Dubai waiting for you. In this blog post, we'll discuss these remarkable events in Dubai. We will provide you with more details and insights to make your experience exceptional. Let's get started with the top 10 festivals in Dubai that you must experience and how furnished apartments in Dubai can add to your experience.
1. Dubai Shopping Festival (DSF):
The Dubai Shopping Festival, known as DSF, kicks off our list of the famous festivals in Dubai. The Dubai Shopping Festival (DSF) is a month-long event that takes place in January and February. It is a global sensation that attracts millions of shoppers from all over the world. DSF transforms Dubai into a shopper's paradise. It offers incredible discounts on everything from fashion to electronics and jewelry. But DSF is not just about shopping; it's a celebration of life in the heart of Dubai. During DSF, Dubai became a city of festivals. There are concerts, food events, parades, fashion shows, and fireworks every night. It's a great time to visit Dubai and experience the city's vibrant culture
While planning your visit to these amazing festivals in Dubai, don't miss out on booking a serviced apartment in Dubai for a most comfortable and convenient stay. These furnished apartments in Dubai are the best for explorers and offer a home away from home.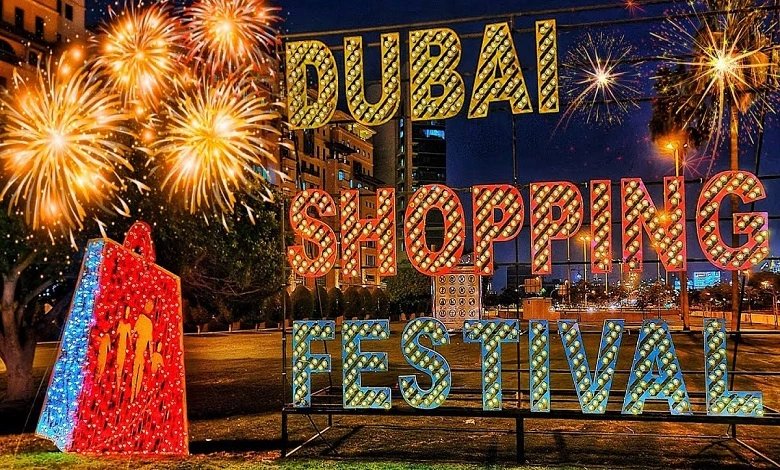 (Image Courtesy: masala.com)
2. Art Dubai:
Our next stop takes us to the mesmerizing world of contemporary art at Art Dubai. The Dubai International Arts Festival is a celebration of art and culture. It showcases the work of artists from all over the world. It provides a platform for local artists to showcase their work. The festival is a testament to Dubai's commitment to the arts, and it is a must-visit for anyone interested in art and culture. It is a major art fair that features Contemporary, Modern, and Residents. Visitors can see a wide variety of art from different periods and cultures. The fair also hosts The Global Art Forum, a conference that brings together artists, leaders, curators, and writers.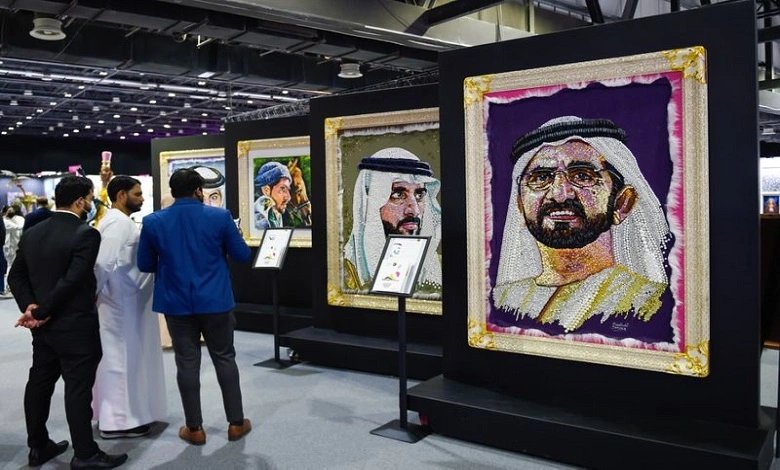 (Image Courtesy: gulfnews.com)
3. Dubai International Film Festival (DIFF):
For cinephiles, the Dubai International Film Festival is a cinematic treasure trove. Established in 2004, DIFF has grown to become one of the largest film festivals in Dubai and the Middle East. DIFF is a great place to see the latest and greatest films from all over the world. It has a special focus on Arab cinema, but it also showcases films from other parts of the world. DIFF is a prestigious event that takes place in several locations across the city. There are many opportunities to meet filmmakers and other film lovers and to discuss the latest trends in cinema.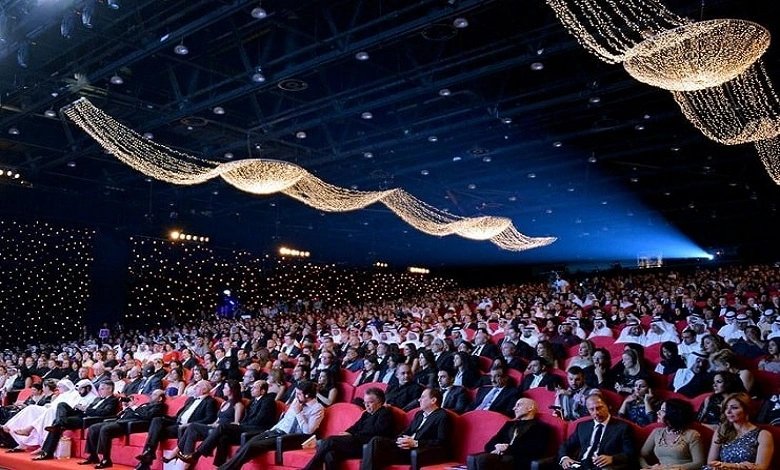 (Image Courtesy: atlastravel.in)
4. Dubai International Jazz Festival:
Music enthusiasts, it's time to swing to the rhythm of the Dubai International Jazz Festival. Since its start in 2003, this annual music extravaganza has been celebrating the soulful sounds of jazz. The Dubai Jazz Festival is a great place to see some of the best jazz musicians in the world perform. This festival in Dubai has a long history of hosting renowned jazz artists, and it is always a popular event. It attracts over 500,000 music lovers from all over the world. It won the prestigious Best Music Festival Award at the TimeOut Nightlife Awards in 2010 and 2018. The festival is not confined to a single location but spreads its magic throughout Dubai. Keep an eye out for ticket releases, as they are in high demand and sell out quickly.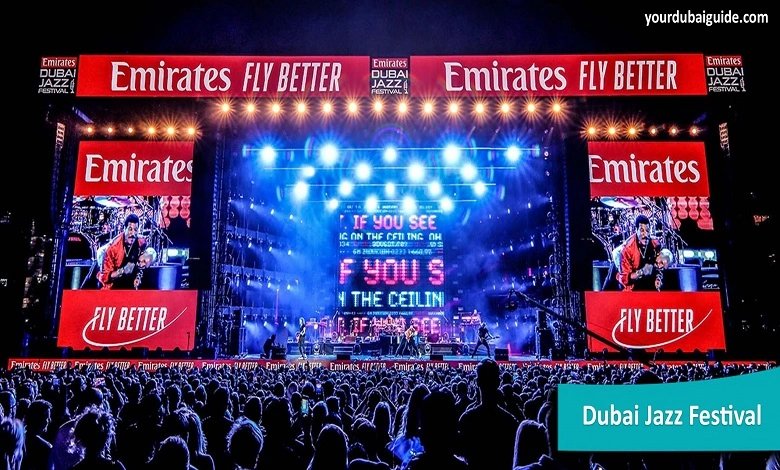 (Image Courtesy: yourdubaiguide.com)
5. The Dubai Marathon:
If you're a fitness enthusiast looking for an adrenaline rush, The Dubai Marathon should be on your bucket list. The Dubai Marathon is an annual marathon event that was launched in 2000. It has grown to become the Middle East's largest mass event, attracting over 28,000 participants from the region and worldwide. The marathon has four categories: the full marathon 42.195 km, the half marathon 21.1 km, the 10K run, and the 4K fun run. The Dubai Marathon is a mass participation event that starts at 6 a.m. sharp. The elite athletes and wheelchair competitors start first, followed by the rest of the participants. The marathon typically takes place in January, so make sure to register online to secure your spot in this thrilling event.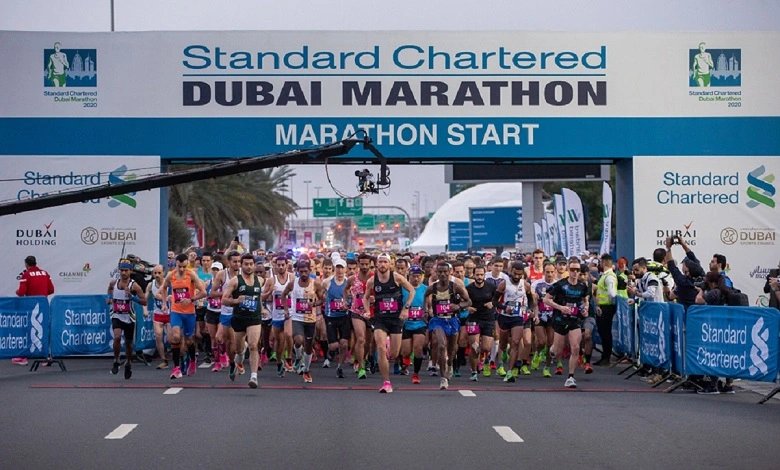 (Image Courtesy: arabianbusiness.com)
6. Dubai World Cup:
Horse racing enthusiasts prepare to be dazzled by the Dubai World Cup, an annual event since 1996. This prestigious horse racing event boasts a staggering prize fund of USD 10 million, making it one of the world's richest horse races. The Dubai World Cup is a horse race held annually at the Nad Al Sheba Racecourse on the last Saturday of March. It is the richest horse race in the world, with a purse of $12 million. The race attracts the best jockeys, trainers, and horses from around the globe. What sets the Dubai World Cup apart is its combination of state-of-the-art facilities and a superb racing track. The offers stunning views of the city skyline. The track is also one of the fastest in the world, making it a challenge for even the best horses.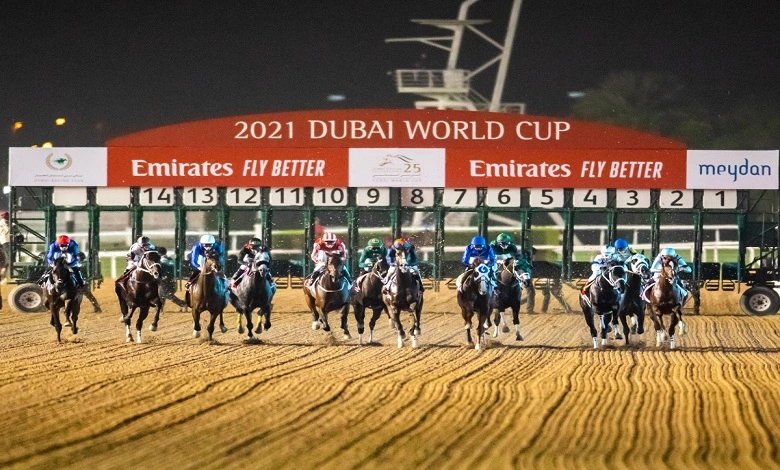 (Image Courtesy: timeoutdubai.com)
7. Taste Of Dubai:
Calling all food lovers to the unofficial food festival in Dubai – Taste of Dubai. Launched in 2007, this festival has become one of the most eagerly anticipated events in the emirate. Aste of Dubai is a food festival that offers a delectable journey through the city's culinary landscape. It features signature dishes from over 100 of the best restaurants in Dubai. What sets Taste of Dubai apart is its star-studded lineup of celebrity chefs headlining the event. As you explore the festival, you'll be treated to live cooking demonstrations that are as fascinating as they are delicious. Some of Dubai's finest restaurants serve their signature dishes at a fraction of the original price.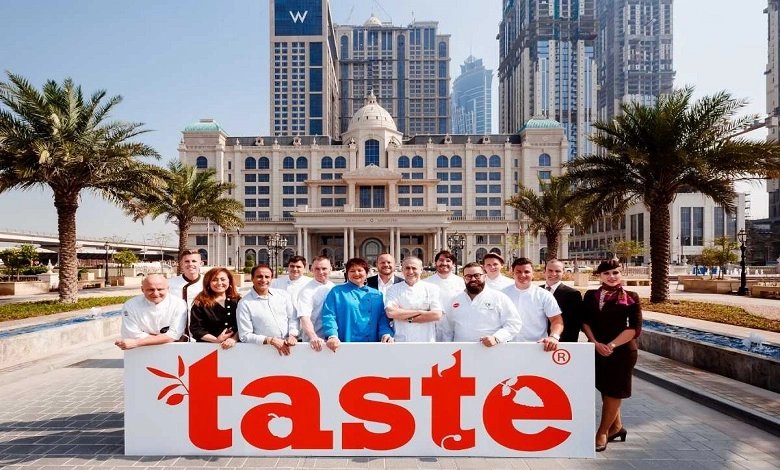 (Image Courtesy: holidify.com)
8. Dubai International Boat Show:
For those with a taste for the high seas and luxurious living, the Dubai International Boat Show is a must-attend festival in Dubai. The Dubai International Boat Show is an elegant festival that showcases opulent yachts from around the world. It draws enthusiasts and buyers from far and wide. The show not only features renowned yacht brands but also hosts the Marina Art Gallery exhibition. Unlike other boat shows, the Dubai International Boat Show has a distinct chill vibe that starts at 3 p.m. and continues until 11 p.m. As you explore the event, you will be entertained by live music and other performances throughout the day. This adds to the relaxed and luxurious atmosphere of the festival.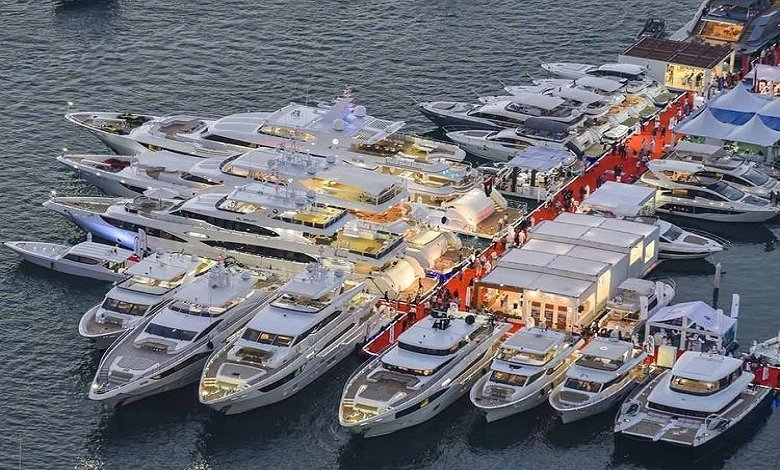 (Image Courtesy: gulfnews.com)
9. Dhow Race:
The Al Gaffal Dhow Race is a tribute to Dubai's rich maritime heritage. It is a celebration of the city's past and its primary commercial activity, which was pearl diving. Dhows, traditional Emirati boats, played a vital role in Dubai's history. They were once used by fishermen for pearl diving, which contributed to the city's status as a leading trading port. This annual event carries a deep sense of nationalistic pride, as all crew members on the Dhows must be Emiratis. The crowd that gathers to watch the race is Emirati, adding to the sense of cultural celebration.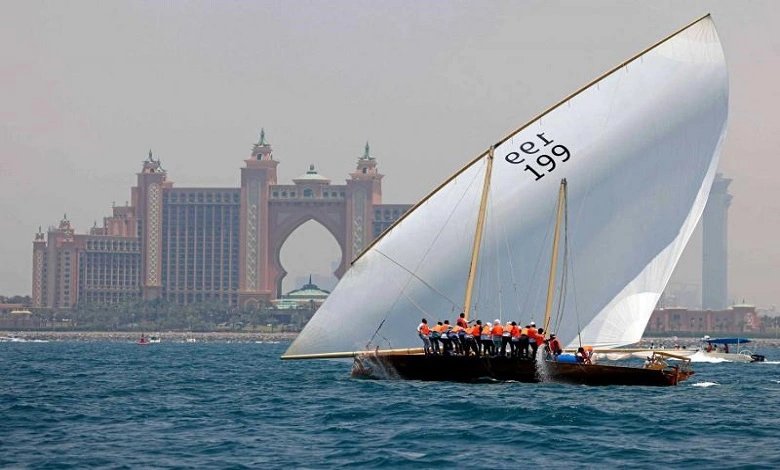 (Image Courtesy: thearabweekly.com)
10. Swim the Burj:
Our final festival is a chance to get up close and personal with one of Dubai's most iconic landmarks – the Burj Al Arab. Swim the Burj, held annually in March, is an event that allows participants to swim around this architectural marvel. You can choose between 1,600 m and 800 m race categories, offering a unique perspective of the Burj Al Arab from the water. What makes Swim the Burj even more special is its commitment to charity. All proceeds from the event are donated to charitable causes, aligning perfectly with Dubai's spirit of giving. This event is open to participants aged 16 and above, making it an inclusive and inspiring experience for all.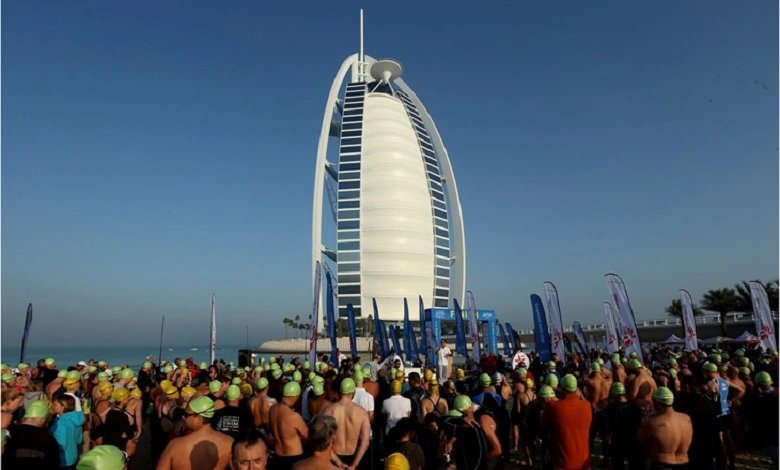 (Image Courtesy: timeoutdubai.com)
As you plan your visit to these remarkable festivals in Dubai, consider staying in serviced apartments in Dubai. These furnished apartments in Dubai offer spacious living areas, equipped kitchens, and comfort. It provides easy access to festival venues and city attractions.
When it comes to finding the perfect serviced apartments in Dubai, look no further than TheSqua.re. Their premium accommodations are designed to meet your every need. It ensures a comfortable and memorable stay in this dynamic city. Whether you're attending festivals in Dubai or exploring Dubai's wonders, The Squa.re. has the ideal accommodation for you.
The festivals in Dubai are a testament to the city's commitment to culture, entertainment, and excellence. With these top 10 festivals on your itinerary, you're in for an extraordinary journey through the heart of Dubai. As you explore each festival's unique offerings and experiences, you'll create memories that will last a lifetime. Don't miss out on the magic of Dubai's festivals – start planning your trip today!
---
---
Top 12 Theatres in Singapore for the Best Movie Experience
Singapore is a bustling metropolis noted for its rich cultural tapestry. The city has a thriving film industry that caters to a wide range of tastes and inclinations. Moviegoers in the Lion City have the opportunity to see films in world-class theatres. These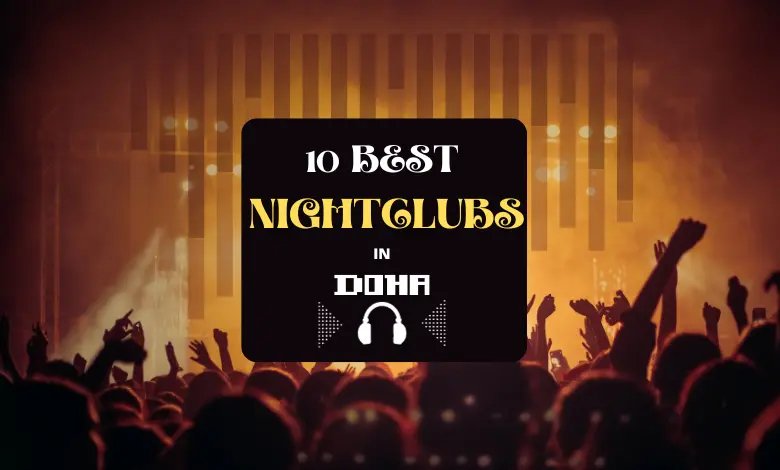 10 of the Best Nightclubs in Doha to Check Out
Abhishek Kapoor
19 Oct 2023
Doha, the crown jewel of Qatar is a luxurious destination for party animals worldwide. As the sun kisses goodbye beneath the dazzling skyline, the city gets alive with a pulsating beat. The night clubs in Doha create an electrifying atmosphere. Encouraging ev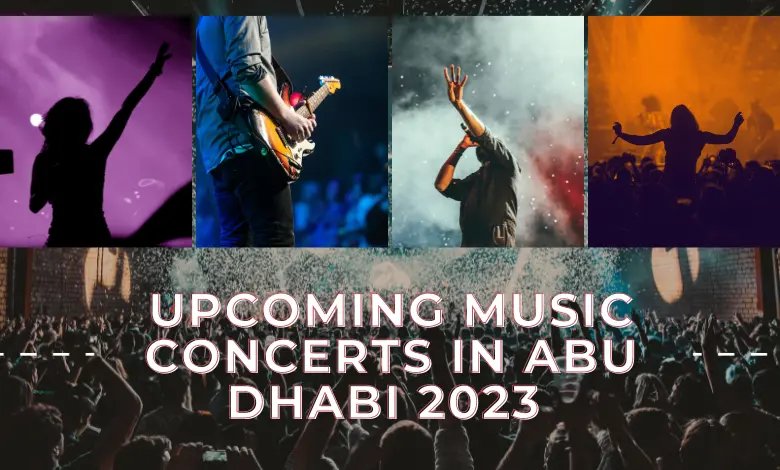 1 Comments
---