Halloween Attractions: Top 10 Haunted Places in New York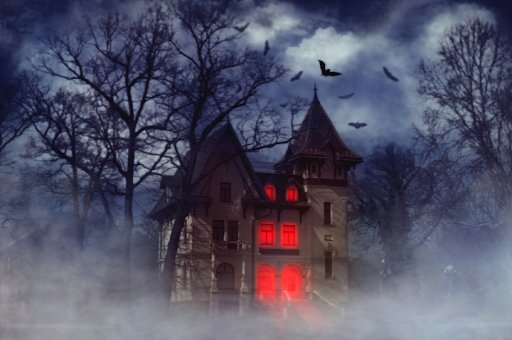 Haunted Places in New York
There are numerous haunted places in New York that true daredevils will absolutely love! After all, checking out the top haunted places in New York is an activity that is worth considering by all means, considering the thrill and excitement that it will bring in its wake. Ghosts are much revered in New York City, so much so that even a book exists, called Ghosts of New York by Jim Lewis. Literature and movies also pay rich tribute to the paranormal explorations and ghost-hunting cultures of the city in several ways.
New York City is known for its plethora of spooky attractions that will delight those who are truly interested in the supernatural! On that note, here are some places that you cannot afford to miss on your trip.
Listed below are the top 10 haunted places in New York:
1. The White Horse Tavern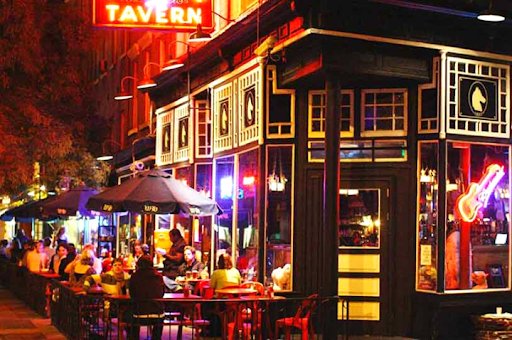 The White Horse Tavern, NYC (image courtesy: thirstymag.com)
The White Horse Tavern is famous for its local lore and tales of ghosts long gone! This has historically been preferred as a meeting point and hangout place for several famous writers and poets along with musicians and creative luminaries. The list includes names like Allen Ginsberg, Jack Kerouac, Norman Mailer, Dylan Thomas, Jim Morrison and Bob Dylan among many others. It is the second-oldest tavern in New York City and is really iconic since there are legends about famous writer Dylan Thomas having consumed 18 straight shots of whiskey at 39 years old here, before he passed away late in 1953. Legends say that his ghost haunts the tavern periodically. Patrons will at least view his celebrated photograph gracing the interiors while they enjoy lip-smacking beverages and food. If you love history and are inclined towards Dylan Thomas, then this is the best spook spot for you!
2. St. Mark's Church In-The-Bowery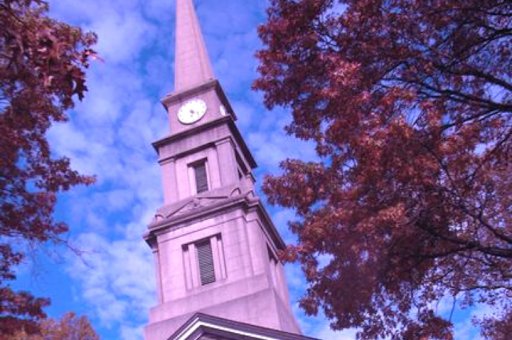 St. Mark's Church In-The-Bowery, New York (image courtesy: the-line-up.com)
St. Mark's Church In-The-Bowery is a stately and elegant church that is reportedly haunted by none other than the mythically famous New Amsterdam Governor of the mid-1600s, namely Peter Stuyvesant. The good part is that this is a really unique ghost who seems to like singing carols and hymns in clear Dutch while making loud sounds at the time of the service! Yet, some people feel that the tapping of his wooden leg can be clearly heard on the floor of the church. This is something that is quite spooky to say the least!
Also Read: 10 Unique Street Foods You Must Try While You are in New York
3. The Woodlawn Cemetery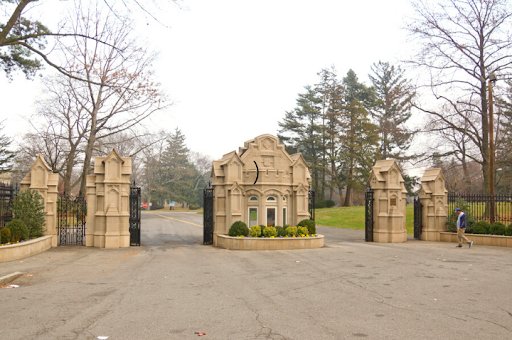 The Woodlawn Cemetery, New York (image courtesy: bronxnarratives.com)
The Woodlawn Cemetery is the final resting place for innumerable souls, nestled along Webster Avenue at the Bronx on East 23rd. You may or may not come across someone with a flashlight who is silently waving it and shouting right behind the Frankie's Castle attraction. You will find wonderful memorial monuments here and these have been majorly designed by reputed architects from the past. Always have a cemetery map handy with you and respectfully explore the grounds. This is one experience for the brave-hearted!
4. The Algonquin Hotel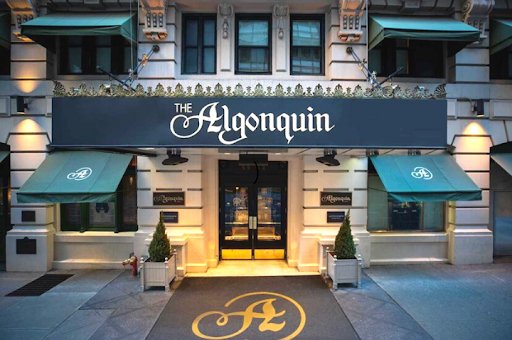 The Algonquin Hotel, New York (image courtesy: northstarmeetingsgroup.com)
The legendary Algonquin Hotel is reportedly haunted by the ghost of Dorothy Parker, the acclaimed poet and others like playwright George Connell and Harpo Marx, the performer. The hotel is one of the top destinations on every list of haunted places in New York City. Several children have stated that the ghost of Ms. Parker admonished them for being too loud at the hotel on West 44th Street. Talk about getting the chills!
Also Read: Expat Guide: How to Live in New York Like a Local
5. The Dakota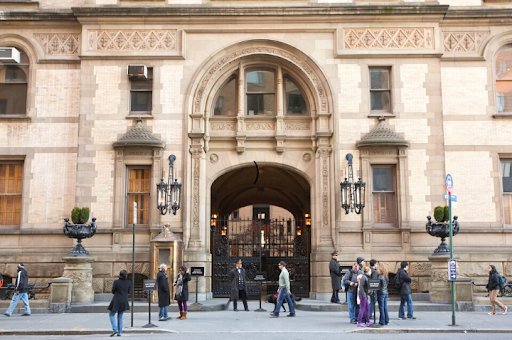 The Dakota, New York (image courtesy: pinterest.com)
The Dakota is a residential building with a past and a contemporary structure. It lies near Central Park West and the location is where John Lennon was assassinated in 1980 and it was where Rosemary's Baby by Roman Polanski was filmed in 1968. This draws several lovers of the supernatural and with good reason! The chilling ambiance here is the major draw and Dakota is also one of the most viewed online listings throughout the entire Upper West Side and Manhattan. Visitors are sometimes unable to venture into the structure and walk along the 72nd Street. The façade of the building is gorgeous to say the least!
6. Merchant's House Museum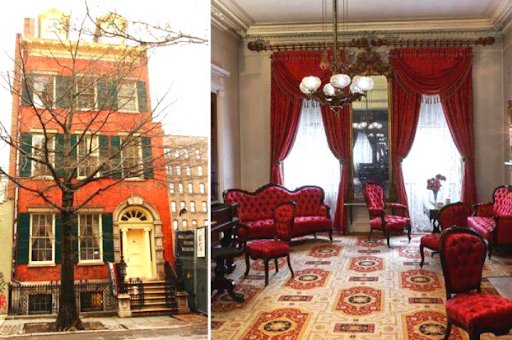 Merchant's House Museum, New York (image courtesy: therealdeal.com)
The Merchant's House Museum was owned by the Tredwell family earlier and is a famous townhouse that has a member still residing in it. Gertrude Tredwell was the last member of the family residing in this property till she passed away in the year 1933. Legends speak of her ghost still watching over the house where she grew up and spent her childhood. It has also transformed into one of the most nondescript museums around. Strange and unnerving visuals, sounds and even smells have been reported by several people over the years!
Also Read: New York Travel Tips - What to Do See, Costs & Ways to Save
7. Morris-Jumel Mansion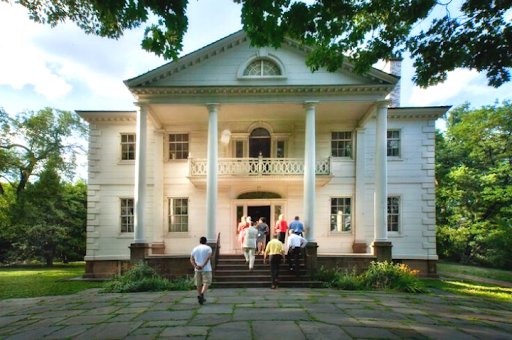 Merchant's House Museum, New York (image courtesy: pinterest.com)
This is another spooky location that you should not miss! It is the oldest surviving house in Manhattan and has been the temporary headquarters for George Washington at the time of the Revolutionary War. It has also been one of the locations where Hamilton rhymes were dished out by Lin-Manuel Miranda. Eliza Bowen Jumel was a controversial owner of the property and she married her second husband Aaron Burr here as well. There are several stories about the pair still wandering around the house along with sightings that involve a young girl and even a soldier!
8. McCarren Park Pool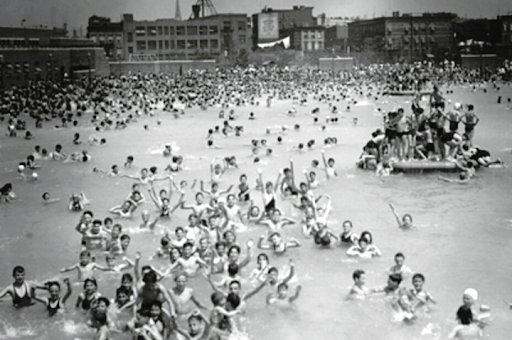 McCarren Park Pool, New York (image courtesy: New York City Parks Department)
The McCarren Park Pool is a public Greenpoint pool that lies under a cloud of mystery and paranormal sightings. Several people have reported a young child wandering around the zone during night and often screaming desperately for help. This harks back to when a little girl was reportedly drowned at this site. While no public records exist for this demise, EMF readings have been taken by several paranormal daredevils and investigators who have found some activity in the water itself. This includes a temperature drop and photographs have shown orbs as well. This one will be a treat for true supernatural lovers!
Also Read: 12 Best Theatres in NYC for the Best Movie Experience
9. The Earl Inn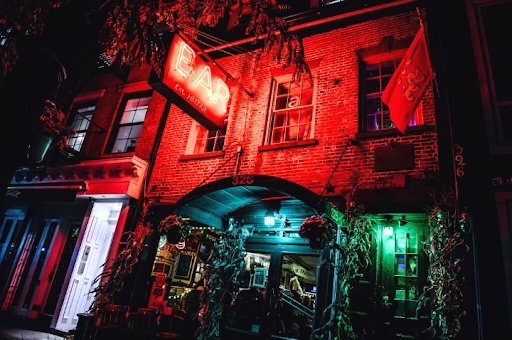 The Earl Inn, New York (image courtesy: nytimes.com)
The Earl Inn is one of the oldest joints for drinking in New York City and is a major landmark at Soho. The pub has a long-term ghostly patron who makes it even more enticing for frequent visitors. Longshoremen and sailors were regular visitors earlier to this pub and one of them still remains, i.e. a somewhat naughty ghost called Mickey. He is the ghost of a sailor who was hit by a vehicle in front of this establishment and passed away. However, he reportedly keeps flirting with ladies and making his presence felt!
10. One If By Land, Two If By Sea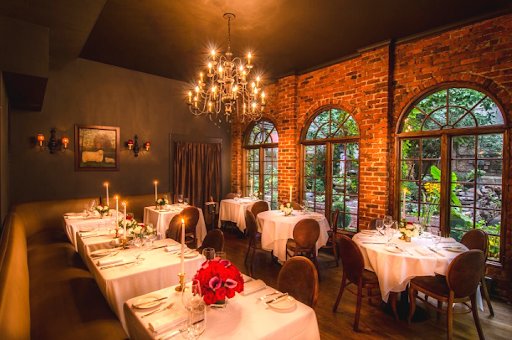 One If By Land, Two If By Sea, New York (image courtesy: oneifbyland.com)
Aaron Burr was once a carriage house for this previous legendary figure. The romantic West Village restaurant lies on the site of the home. Theodosia, his daughter and Burr himself, are rumored to haunt the establishment today. People have reported champagne glasses being broken and paintings falling off the walls. Theodosia has also been seen by many people on the stairs while taking off earrings from diners! There is a lady in black who is also seen by people sometimes.
Also Read: The Best Ice Cream Parlors in New York
Bonus Attraction - The Landmark Tavern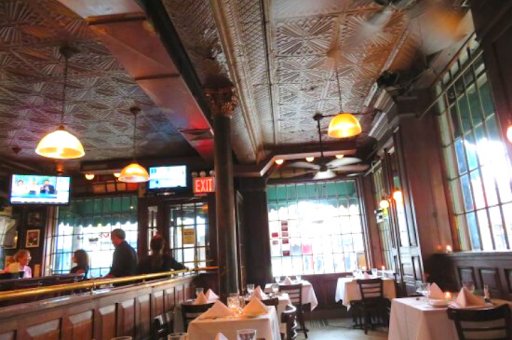 The Landmark Tavern, New York (image courtesy: tripadvisor.com)
This is a classic Irish saloon on the waterfront that harks back to the year 1868. Several seamen and workers at the docks have frequented this establishment over the years. One of the floors was also a Prohibition speakeasy earlier. Yet, some ghosts still remain as per local lore, including the spirit of a veteran from the Confederate Civil War. He was reportedly stabbed during a fight and went up the second floor of the tavern. A young Irish girl has also been seen by several people. She may have passed away from typhoid or cholera in the past. Whatever be it, this is one establishment that you should definitely check out.
Now that you have the list of haunted attractions in New York City, clear your schedule and plan your itinerary. Book travel tickets for your upcoming trip along with your corporate apartments in New York. Here's to a memorable spook fest ahead along with an enjoyable trip!
---
---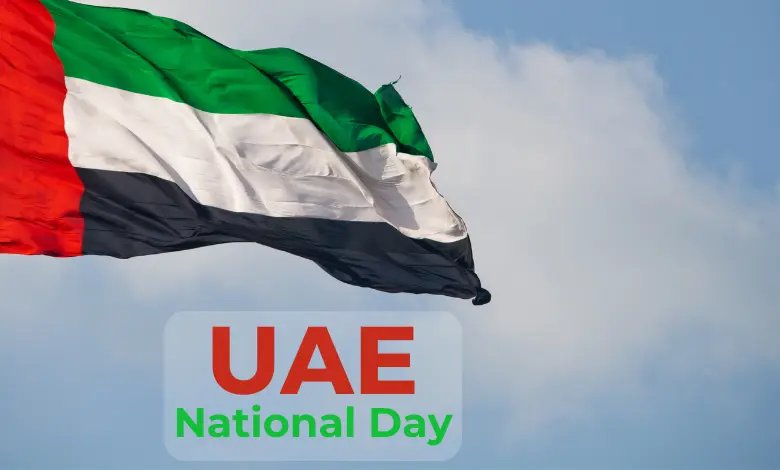 National Day of UAE - All You Need to Know
Abhishek Kapoor
13 Oct 2023
Introduction The United Arab Emirates (UAE) commemorate the day the federation was founded in 1971 by holding a national holiday on December 2nd. For the people of the United Arab Emirates, this historic anniversary is a cause for reflection, thanksgiving, a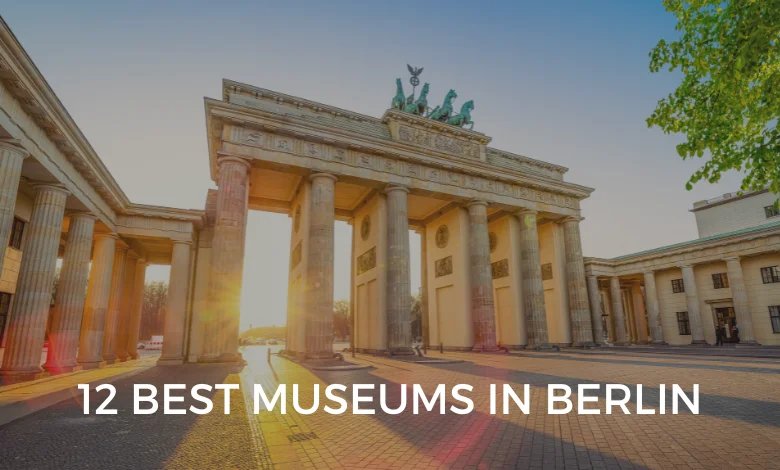 The 12 Best Museums in Berlin
Mugdha Kilnake
08 Sep 2023
Berlin is a cultural hub that showcases a rich tapestry of history, art, and knowledge. In this blog post, we will embark on a journey through the 12 best museums that Berlin has to offer. Museums in Berlin have everything from ancient artifacts to contemporar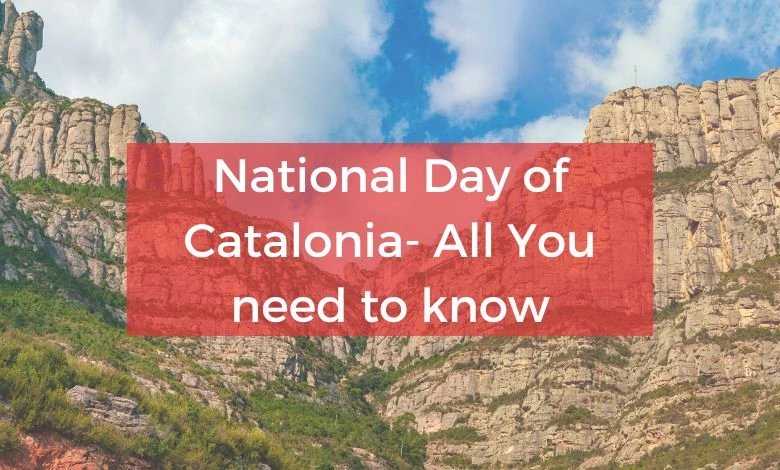 National day of Catalonia - All You need to know
Mugdha Kilnake
21 Aug 2023
The National Day of Catalonia is celebrated every year on the 11th of September all across this historic city of Spain. It is the most important holiday in Catalonia. It marks the evolution of Catalonia and Spain from a composite monarchy and separate politica