Top 12 Hong Kong Tourist Attractions And Travel Guide
With a fascinating history intertwined within the modern, iconic skyline, there is a huge range of tourist attractions in Hong Kong.
Hong Kong is one of the world's busiest, most famous and certainly richest ports in terms of the value of the business that passes through it and it is also a major financial hub in the region. The tall and ever-developing skyline is a testament to this financial activity.
If you are lucky enough to find yourself on business in Hong Kong then you'll soon come to realize that you can't see all the sights, there are just too many! But which are the ones which are not only worth your while, they should be considered unmissable during your stay? What are the best things to do in Hong Kong?
Here are 12 Top-Rated Hong Kong Tourist Attractions and Sightseeing which will Help you Guide your Trip:
1. Hong Kong Disneyland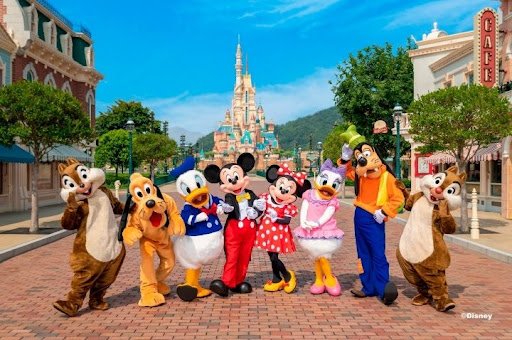 Mickey Mouse and Friends in Hong Kong Disneyland (image courtesy deadline.com)
Disneyland has to be number one on your list of things to do in Hong Kong with kids. Built on an area of reclaimed land this is the largest theme park in Hong Kong.
You'll find all the usual Disney delights such as Main Street and Fantasyland, patrolled by all of your favourite characters. But you'll also find a strong nod towards Chinese culture. For example, great care was taken in the design of the park to incorporate feng shui.
Address: Lantau Island, Hong Kong
Phone: +852 3550 3388
Theme: Fairy tales, adventure, America, future and Disney characters
2. Historic Peak Tram in Hong Kong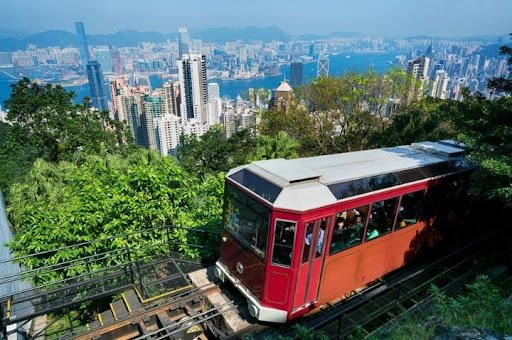 Historic Peak Tram in Hong Kong
Whilst you're deciding on the Hong Kong tourist places, why not take a trip on the tram up to the peak and see all the places at once?! Hong Kong Peak Tram running time is 7 am until midnight, and the tram makes its way up to Hong Kong's famous mountain of the city from the top.
Sticking with the theme of fantastic views of the city, here's one to give you a completely different perspective. The Peak Tram carries tourists and residents up to the highest levels on the island, offering spectacular views of the skyscrapers in the city from above. This runs from the Garden Road terminus right through to Victoria Peak.
Address: Central, Hong Kong
Phone: +852 2522 0922
3. Temple Street Night Market
Temple Street Night Market in Hong Kong
If Temple Street Night Market was a top ten of things to do in Hong Kong tourist spots at night then this would be at the top of that list. It's difficult to put a theme on this market as the wares are just so varied.
Clothes to electronic gadgets, elaborate fans to watches, copies of famous paintings to sex toys. There are even fortune-tellers and karaoke stalls nestled amongst all the BRIC a brac!
Address: Temple St, Yau Ma Tei
Opening Hours: 6 - 11 pm (Mon-Sun)
4. Tian Tan Buddha
Tian Tan Buddha
Tian Tan Buddha is a massive bronze statue that is in fact the largest seated Buddha to be found anywhere in the world. It is located on Lantau Island and is the centre of the Buddhist faith in the city, as well as being one of the most popular tourist attractions in Hong Kong. However, the impressive bronze monument isn't necessarily the main reason to come here.
Many people find getting there just as exciting, especially if they travel on the Nyong Ping 360 Skyrail cable car. Not only does the cable car take you all the way to the statue with amazing views, but if you can pay a little bit extra (and are that little bit braver) you can hire a crystal cabin with a glass bottom!
Address: Ngong Ping Rd, Lantau Island, Hong Kong
Phone: +852 2985 5248
Opening Hours: 10am - 5:30pm (Mon-Sun)
5. Happy Valley Racecourse
Happy Valley Racecourse in Hong Kong
If it's a Wednesday night and you haven't got a ticket to the races then you most certainly are missing out. Happy Valley Racecourse is one of Hong Kong's most popular tourist spot and for anybody who likes a flutter, it's a must-visit with its eight-midweek races.
Even if gambling isn't your thing it is still worth a visit just for the spectacle. Aside from the racing, there's a large beer garden that's also worth seeing!
Address: Wong Nai Chung Rd, Happy Valley, Hong Kong
Phone: +852 2966 1817
Capacity: 55,000
Also Check: Best Places to Stay in Hong Kong
6. Wong Tai Sin Temple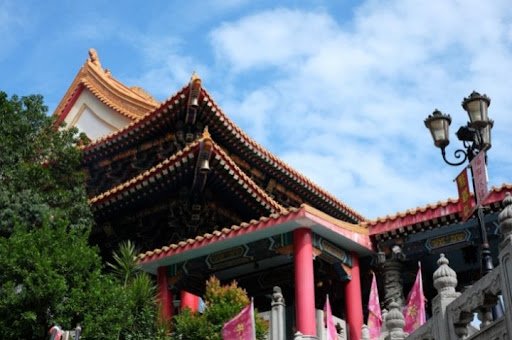 Wong Tai Sin Temple in Hong Kong
If you're looking for something a little more sedate after the frenetic energy of the race then a visit to a temple may sound tempting. However, bear in mind that the Wong Tai Sin Temple is one of the famous tourist attractions in hong kong, it's also one of the biggest however and well worth seeing.
Address: 2 Chuk Yuen Rd, Chuk Un, Hong Kong
Phone: +852 2327 8141
Opening Hours: 7:30 am to 4:30 pm (Mon-Sun)
7. Ocean Park Pandas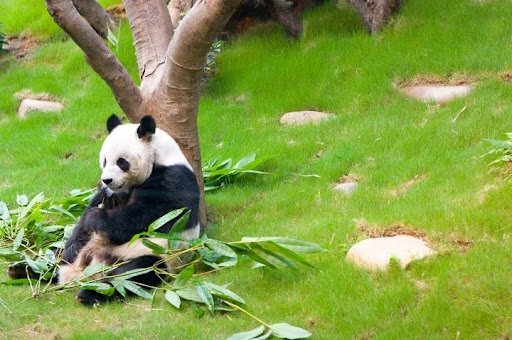 Hong Kong Ocean Park for Pandas
Ocean Park is an aquatic theme park but it is also famously home to two of Hong Kong's favourite residents, two giant pandas. The pandas are housed as near to their natural habitat as possible and they are normally fairly easy to spot as they dine on their favourite bamboo.
As well to the pandas the park also has a host of other animals to see. There's a grand aquarium housing over five thousand fish and there are also places to see penguins, seals and dolphins. Once you've finished with nature there's always the theme park itself, with all sorts of adrenaline-inducing rides.
Address: Wong Chuk Hang, Hong Kong
Phone: +85239232323
Opening Hours: 10:00am to 6:00pm (Mon-Sun)
8. Tai O Fishing Village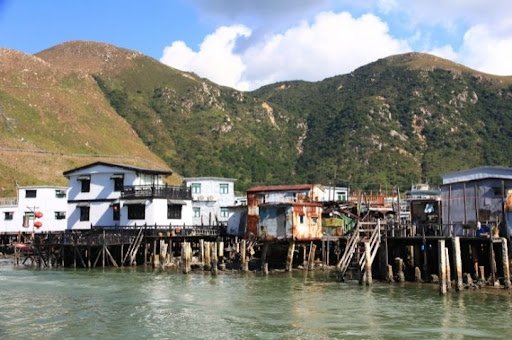 Tai O Fishing Village in Hong Kong
If you want to escape the city and get a taste of Hong Kong's historic past then this is a great way to start. The Tai O Fishing Village is one of the Hong Kong tourist places left in the world which still has bamboo houses sitting in the water on stilts in the traditional way.
Known as the Venice of Hong Kong this is also a good location to try dried seafood and traditional snacks at the old village market.
9. Ozone Bar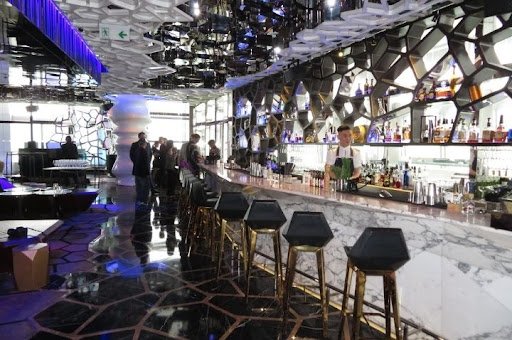 Ozone Bar in Hong Kong (image courtesy: wikimedia.org)
Although not verified, Ozone Bar is marketed as being the highest in the world. It may well be, it's difficult to argue when you're sitting on the 118th floor of the Hong Kong Ritz-Carlton Hotel, sipping Martinis, Cosmopolitans and other posh cocktails. Or maybe you're just too mesmerised to argue, the views are truly stunning.
Address: International Commerce Centre (ICC), 118/F, The Ritz-Carlton, Hong Kong, 1 Austin Rd W, Tsim Sha Tsui, Hong Kong
Phone: +852 2263 2270
Opening Hours: 3:00pm to 12:0apm (Wed-Sat) / Mon & Tuesday is closed
10. The Islands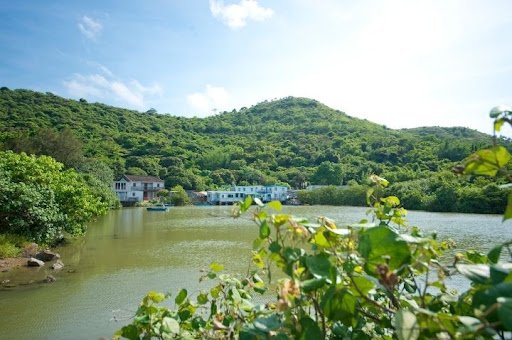 Lantau Islands in Hong Kong
Visit all of Hong Kong's outlying islands, they make a nice change from the city. Actually visiting all of them would be a tall order, there are more than 250 of them at the last count! Some of them are merely rocks jutting out of the sea but others are a destination unto themselves.
Try Tung Ping Chau for starters. This is a Unesco listed site that can be explored and camped on for a great change of scenery.
Top Hong Kong Island: Lantau Island, Tsim Sha Tsui, Lamma Island, Discovery Bay, Tung Chug, Mui WO, Tong Fuk Tsuen, Fan Lau Tsuen, Cheung Sha, Mo Tat Wan, Pak Mong, Luk Keng Tseun, Pichic Bay, San Shek Wan, Fa Peng, Yung Shue, Ha, Tai Peng, Sho Po Old Village, Tung Ping Chau
11. Cantonese Opera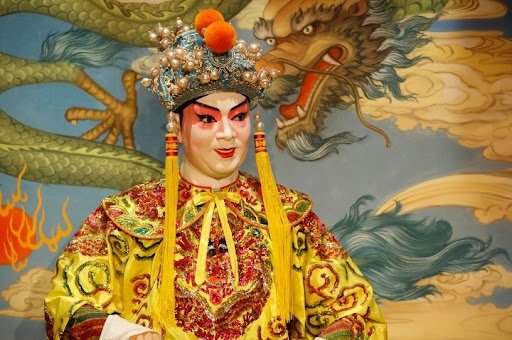 Cantonese Opera Dummy in Hong Kong
Well worth a night out even if European opera isn't really your thing. The ornate costumes are unforgettable with huge headdresses and black, white and red face paint.
The singing and the theatricals aren't bad either. If you are interested then discover the top 5 places to see spectacular Cantonese Opera Dummy in Hong:
1. Xiqu Centre
12. Star Ferry Ride in Hong Kong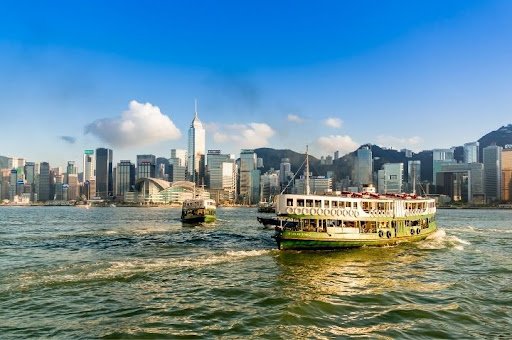 Star Ferry Ride in Hong Kong
Have you ever seen a movie that features the Hong Kong skyline? There is a very high chance that you are looking at a shot that was taken from the Star Ferry. Star Ferry Ride in Hong Kong is sailing from Tsim Sha Tsui terminal to Central, this is a fantastic way to take in the iconic skyline, it is also one of the cheapest modes of transport in the city. The crossing only takes seven minutes so be sure to have that camera ready to get that perfect shot.
Address: Disneyland Resort Pier, Park Promenade, Hong Kong Disneyland Resort, Hong Kong
Phone: +852 2118 6201
If you are planning to visit Hong Kong this year, then you must be looking for the best places to stay in the city. So, you can check and book the best-serviced apartment in Hong Kong with TheSqua.re at the strategic locations near the major tourist attractions.
---
---
Top 12 Theatres in Singapore for the Best Movie Experience
Singapore is a bustling metropolis noted for its rich cultural tapestry. The city has a thriving film industry that caters to a wide range of tastes and inclinations. Moviegoers in the Lion City have the opportunity to see films in world-class theatres. These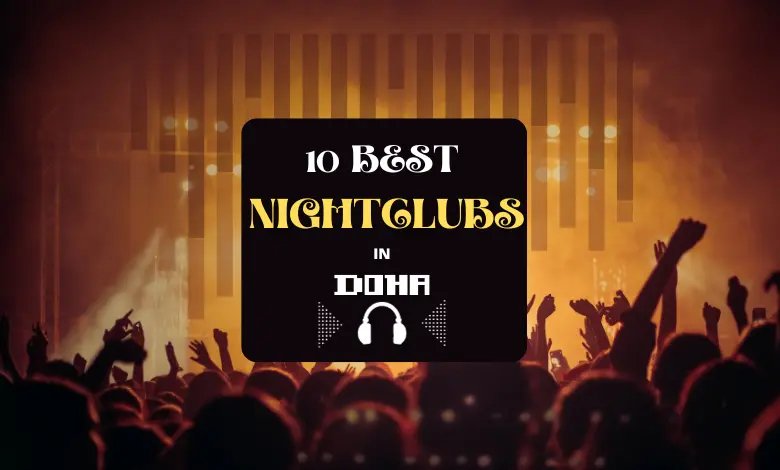 10 of the Best Nightclubs in Doha to Check Out
Abhishek Kapoor
19 Oct 2023
Doha, the crown jewel of Qatar is a luxurious destination for party animals worldwide. As the sun kisses goodbye beneath the dazzling skyline, the city gets alive with a pulsating beat. The night clubs in Doha create an electrifying atmosphere. Encouraging ev