Top 10 Romantic Restaurants in Abu Dhabi
In this blog, we highlight the top romantic restaurants in Abu Dhabi for the best dining experience. From magnificent waterfront settings to small candlelight tables, each restaurant on this list has been meticulously picked to give a wonderful evening filled with love, elegance, and delicious cuisine. Prepare to be taken on a gourmet journey where each meal showcases the fine dining craft.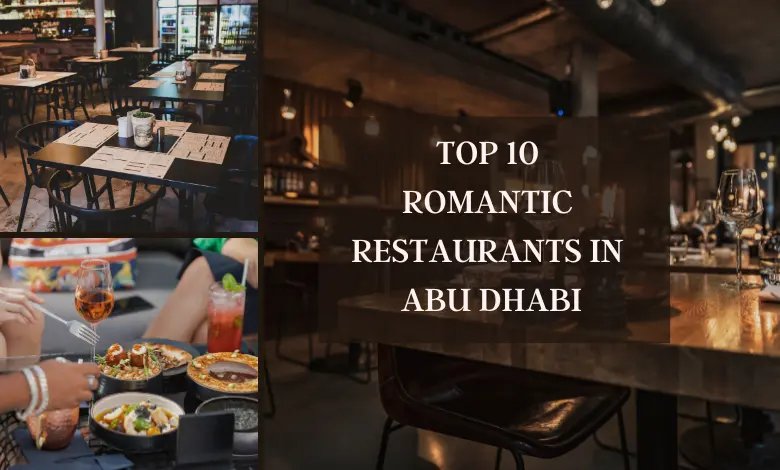 Our guide will not only show you what these restaurants have to offer in terms of food, but it will also discuss what makes them unique. Every aspect of the dining experience has been considered, including live acts, breathtaking sunset vistas, beautifully made drinks, and wine selections created by sommeliers.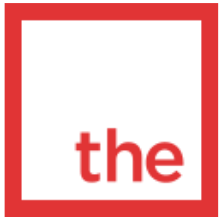 Subscribe to hear more from TheSqua.re
Be the first to receive our latest posts and updates straight to you inbox
Abu Dhabi, the dynamic and cosmopolitan capital of the United Arab Emirates, is well-known for its richness, spectacular Metropolis, and significant cultural history. Abu Dhabi has a handful of romantic hideaways perfect for spending a romantic evening together. These romantic restaurants in Abu Dhabi are tucked among the busy cityscapes and glittering skylines. Explore both well-known and lesser-known places that are distinguished by great service, elegant decor, and cuisines that will not disappoint. Whether you want to try the exquisite flavors of French food, the delicious spices of Middle Eastern cuisine, or cosmopolitan delights, the city has something to cater to you and your fancies.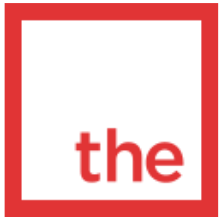 Subscribe to hear more from TheSqua.re
Be the first to receive our latest posts and updates straight to you inbox
Hakkasan Abu Dhabi is well-known for its refined environment and delectable Cantonese food. It is located in the well-known Emirates Palace. The eatery's elegant décor, soft lighting, and intimate seating configurations create a romantic environment. The food selection has a blend of classic and modern foods that captivate the taste senses with tastes that are both robust and subtle. With its excellent service and comprehensive drink menu, Hakkasan Abu Dhabi ensures a fantastic dining experience.
Nestled atop the Etihad Towers, the Observation Deck at 300 offers stunning 360-degree views of Abu Dhabi. As a result of the magnificent vistas, charming ambience, and delectable meal, it's an excellent choice for a romantic evening. Take in the city's glittering lights while you dine by candlelight. With its comprehensive beverage selection and foreign food, this restaurant high above the city ensures a unique dining experience. This makes the restaurant one of the best romantic restaurants in Abu Dhabi according to tourists visiting the city.
Villa Toscana, located in The St. Regis Abu Dhabi, is a delightful Italian restaurant recognized for its warm, secluded atmosphere. With its rustic design, gentle lighting, and fine furnishings, the restaurant offers the romantic atmosphere of a Tuscan house. The cuisine highlights the culinary brilliance of the region with traditional Italian dishes produced with the finest ingredients. Estate Toscana provides a serene and intimate environment conducive to a sincere night. Hence, it makes it to our list of romantic restaurants in Abu Dhabi.
BBQ Al Qasr is a desert-themed restaurant in Arabian Nights Village that provides a unique and romantic eating experience. Dine under the stars in Bedouin-style tents while enjoying a scrumptious barbeque feast. By blending traditional Arabic food with an enticing ambience, the restaurant takes you to a world of romance and Arabian hospitality. Enjoy live music and the calm desert wind while creating unforgettable moments with your loved one.
BordEau, a French fine dining institution located in Abu Dhabi's Shangri-La Hotel, has received multiple important honors and emanates elegance and romance. Among the romantic restaurants in Abu Dhabi, this restaurant boasts one of the largest interiors and panoramic city vistas creating a feeling of exquisite intimacy. Traditional French cuisine with a modern touch on the menu is prepared using the finest ingredients. The dining establishment's attention to detail, vast wine list, and outstanding service make for an amazing romantic meal experience.
Finz is a romantic seafood restaurant near Beach Rotana Abu Dhabi. It's right on the water's edge. The open-air patio with a view of the Arabian Gulf is a quiet location for couples searching for a romantic evening. Enjoy a variety of delectable fresh seafood meals made by the restaurant's talented chefs. Finz, with its tranquil ambience and spectacular seaside views, is the go-to destination for private and unforgettable meals.
Sontaya, a restaurant at The St. Regis Saadiyat Island Resort, serves exceptional Southeast Asian cuisine in a romantic and exotic atmosphere. The restaurant features pagoda-style pavilions that offer solitude and intimacy. It is surrounded by lovely gardens and peaceful ponds. The menu's broad assortment of tastes, which vary from Thai and Malaysian to Indonesian and Vietnamese, ensures a gourmet experience for the senses. Sontaya's calm environment and stunning vistas make it an excellent destination for a romantic getaway.
Sayad, a seafood restaurant in the palatial Emirates Palace, serves modern cuisine. The restaurant's exquisite and sophisticated decor, topped with crystal chandeliers and elaborate details, creates a vibe of refined romanticism. Sayad's repertoire boasts a variety of fresh and innovatively developed fish dishes, showcasing the many types of the sea. They promise a spectacular dining experience with exceptional service and magnificent views of the Arabian Gulf to couples searching for a sumptuous and romantic evening.
Li Jiang, located at The Ritz-Carlton Abu Dhabi, Grand Canal, delivers delectable Southeast Asian cuisine in a romantic environment. The trendy decor of the restaurant, which is accented by warm hues and oriental patterns, offers an intimate environment for a romantic adventure. The menu comprises meals influenced by Southeast Asian street food with robust and colorful tastes. With its attractive location and exquisite cuisine, Li Jiang provides couples with an amazing dining experience.
Last but not least, Namak by Kunal Kapur is a Dusit Thani Abu Dhabi modern Indian restaurant recognized for its creative tastes and stunning design. The welcoming fragrances of Indian spices, together with the restaurant's modern yet friendly ambience, set the tone for an outstanding dining experience making it one of the best romantic restaurants in Abu Dhabi. The menu consists of creatively crafted fusions of classic Indian meals with a modern touch. Namak's outstanding cuisine and romantic setting combine for a wonderful evening for couples searching for a gourmet experience.
Staying in Abu Dhabi
When planning a romantic Abu Dhabi experience, keep the aforementioned general criteria in mind. Choose the right accommodation, such as a romantic getaway or a luxurious hotel.
Abu Dhabi is considered one of the most expensive cities to stay in Saudi Arabia. Moreover, rooms are expensive and might be away from the place of your interest. Hence, choosing serviced apartments in Abu Dhabi is the best thing you can do. Not only do you have incredible privacy, but you may enjoy the luxuries of a living room and feel at home.
Additionally, serviced apartments Abu Dhabi provide a variety of services such as cleaning, concierge services, and on-site facilities such as gyms or swimming pools, ensuring that you have access to the amenities you require throughout your stay. The pocket pinch is also reasonable in comparison to conventional accommodation. Along with more space, you and your spouse may enjoy a pleasant and quiet setting, offering a sense of home away from home as you check out the romantic restaurants in Abu Dhabi.
Conclusion
In a creative manner, these romantic Abu Dhabi restaurants mix great cuisine, a pleasant ambience, and attentive service. Whether you like a rooftop location, a waterfront view, or an intimate interior, these restaurants provide the ideal background for a romantic adventure. They generate moments that will be remembered for a lifetime. Each of our top 10 romantic Abu Dhabi restaurants offers a one-of-a-kind experience that combines history and creativity.
When it comes to romantic restaurants in Abu Dhabi, there are many of alternatives that mix great food with a wonderful setting. The city offers several eating alternatives, including beautiful waterfront eateries and lavish fine dining facilities with stunning views of the city. The restaurants' small settings, exquisite design, and soft lighting create a romantic environment. Guests may enjoy great service and exquisite cuisines from throughout the world. The romantic restaurants in Abu Dhabi guarantee amazing moments for you and your companion.
Choose a restaurant for a romantic supper with amazing views, whether it's on a rooftop, near the ocean, or with a view of the city skyline. Take leisurely strolls down the gorgeous Corniche to enjoy the calm and quiet of the coastline. Consider booking a spa session for the two of you to unwind and recharge. Explore cultural icons like the Sheikh Zayed Grand Mosque while taking in the tranquility and beauty of the surroundings. Take a private desert safari for an exciting twist that includes daring activities and a spectacular sunset over the dunes. Remember to photograph such beautiful moments with your partner in order to save your memories.
Explore Popular Places to Stay in Abu Dhabi
---
---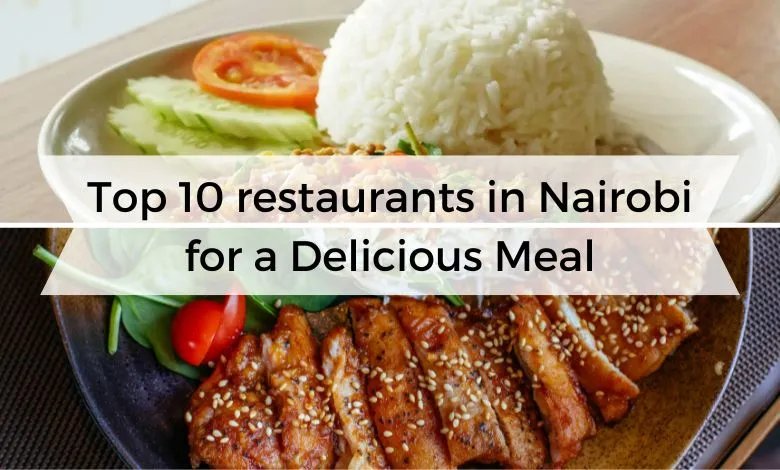 Top 10 Restaurants in Nairobi for a Delicious Meal
Abhishek Kapoor
05 Sep 2023
Nairobi, sometimes known as the "Green City in the Sun," is a thriving metropolis in East Africa's center. Its vibrant environment and globally diverse population provide a distinctive fusion of cultures, culminating in a melting pot of culinary influences tha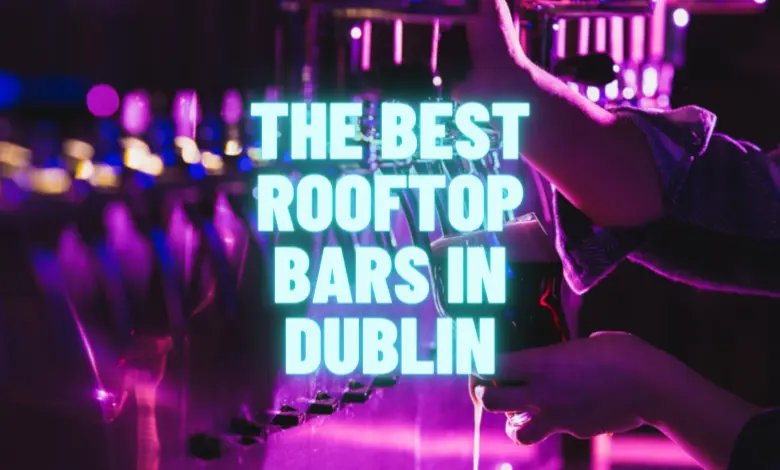 The Best Rooftop Bars in Dublin
Mugdha Kilnake
01 Sep 2023
Dublin is an exciting city, where the excitement extends beyond the streets and reaches new heights. In this blog post, we will unveil the city's hidden gems and discover the best rooftop bars in Dublin. Imagine sipping on handcrafted cocktails, surrounded by
Top 8 Dog-Friendly Restaurants in Copenhagen
Mugdha Kilnake
04 Aug 2023
Dogs in Copenhagen are more than simply pets; they are part of the family. As a result, there are many venues where dogs are accepted, including restaurants that welcome our four-legged companions. If you are travelling with your dog and wish to enjoy wonderfu