Top 10 Unique Things to Do in Kuala Lumpur (KL)
A visit to Kuala Lumpur is like a visit to the pulsating heart of Malaysia, a city that lives on variety, contrast, and a never-ending spirit of creativity. Kuala Lumpur, or KL as it is often called, is not your usual city. It is a lively tapestry of cultural treasures, architectural marvels, and sensory encounters that entice adventurous tourists looking for something genuinely remarkable. From majestic structures to lively marketplaces, this city has a wealth of one-of-a-kind activities that will captivate you.
The city has something special to offer every individual, regardless if you're an adventurous adventurer, a culture aficionado, or just there to taste the delicious food. So, here we bring you the top ten unique activities to do in KL that will make your holiday genuinely unforgettable.
Looking for unique things to do in KL? We urge you to explore the enthralling city's hidden treasures and one-of-a-kind treasures through this blog. Prepare to have an experience like no other in Kuala Lumpur as we unveil the top 10 unique things to do in Kuala Lumpur. Buckle up, adventurers, for you're about to delve headfirst into the plethora of delights that await you in KL!
1. Marvel at Nature at the Batu Caves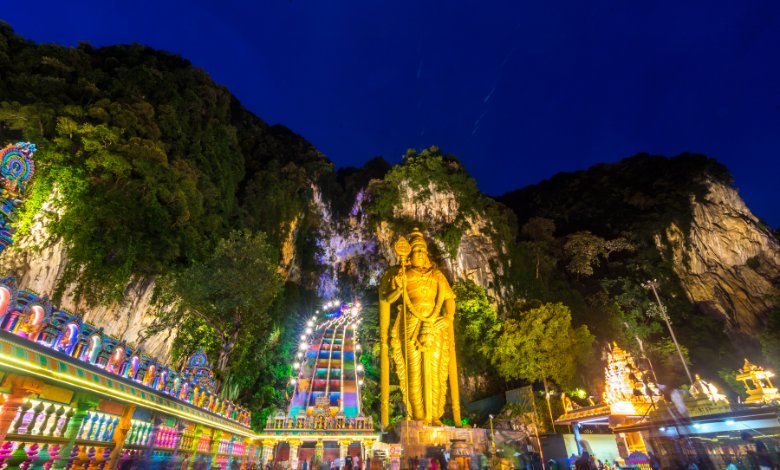 The famed Batu Caves are the finest place to start your Kuala Lumpur experience. These magnificent limestone caves, just outside of town, are home to Hindu temples and shrines. Ascending the 274 colourful steps to the main cave is a once-in-a-lifetime opportunity. As you explore the tunnels, marvel at the massive golden statue of Lord Murugan and absorb the spiritual ambience of this unique natural wonder.
2. Take a photo at the Petronas Twin Towers
The Petronas Twin Towers is among the next most Unique things to do in KL, and they are a must-see on every trip to KL. As you wander around KLCC Park, take in the amazing views of the world's highest twin buildings. For a unique viewpoint, we advise you to visit the 41st-floor Skybridge and the 86th-floor observation deck for panoramic views of the metropolitan skyline. It is a great getaway for an evening retreat or a romantic time with your loved one.
3. Explore the city's Chinatown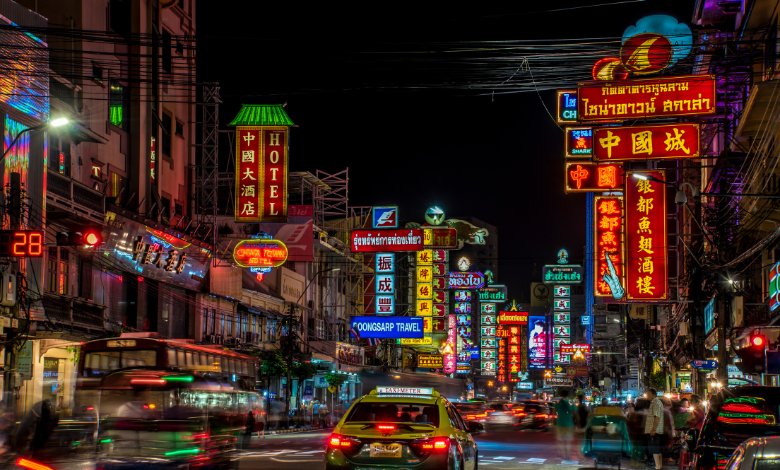 Explore Chinatown to get a taste of KL's rich culture and diverse cuisines. With lively marketplaces and tempting street cuisine to select from, this region is a sensory feast. Explore the vibrant Petaling Street market, sample the exquisite local cuisine, and look for one-of-a-kind souvenirs. Make careful to bargain with the friendly street sellers! Hence, it makes it to our list of the most unique things to do in KL.
4. Socialize at the Central Market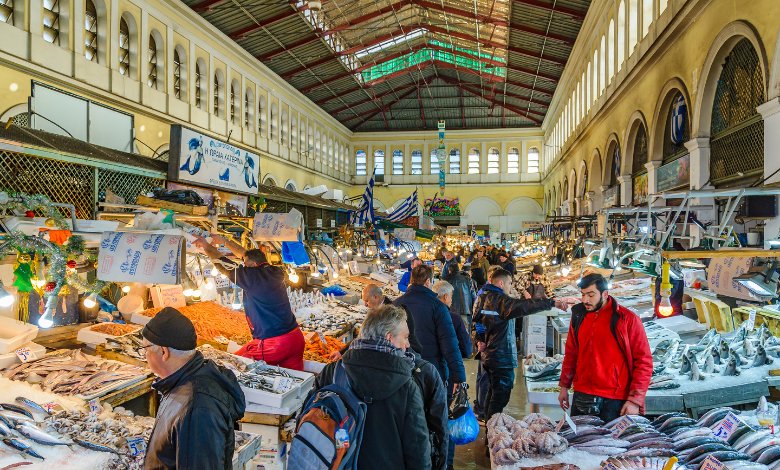 We recommend that you visit the city's Central Market next. Central Market, located in the heart of Kuala Lumpur, is a refuge for Malaysian culture, arts, and crafts. Examine the numerous stores that sell traditional batik, local crafts, and artwork. Live cultural acts, such as music and traditional dances, are available. Enjoy the lively ambience of this ancient market while sampling local delights from the food court.
5. Experience the Islamic Arts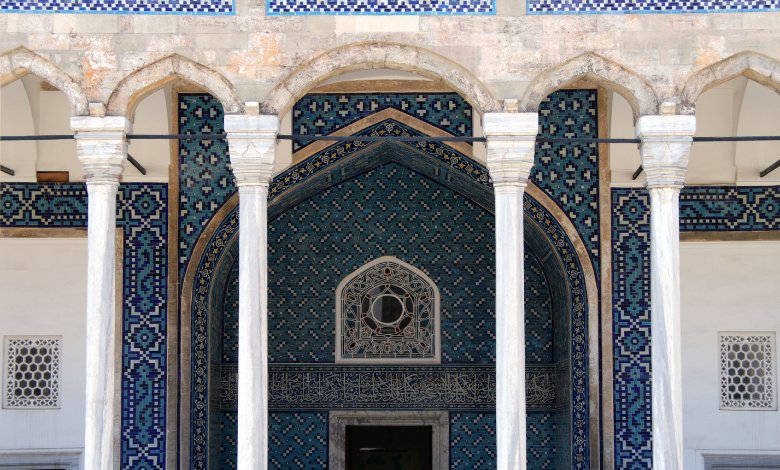 Another of the most unique things to do in Kuala Lumpur is to visit the Islamic Arts Museum, which is one of the largest of its sort in Southeast Asia. Approximately 1,400 years of Islamic art, calligraphy, textiles/ clothing, and pottery are on exhibition. The museum offers an amazing look into the diversity and magnificence of Islamic art and culture.
6. Visit the KL Forest Eco Park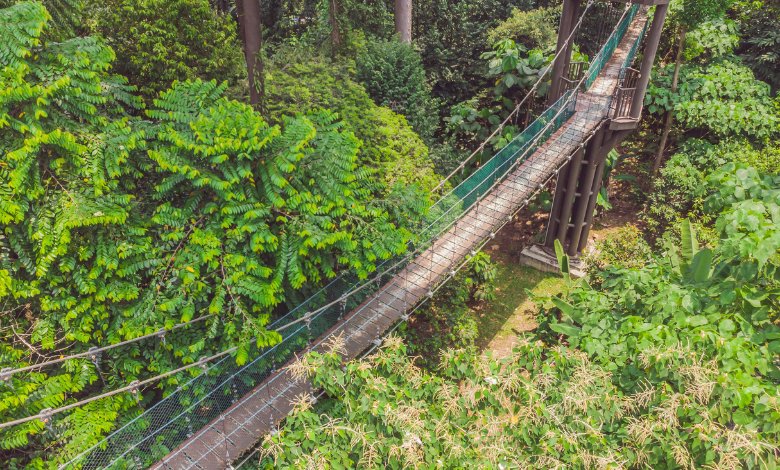 You can even escape the hustle and bustle of the city at the KL Forest Eco Park, commonly known as the "Bukit Nanas Forest Reserve". This verdant sanctuary in the middle of KL provides nature trails, canopy hikes, and the opportunity to explore Malaysia's oldest permanent forest reserve. Enjoy amazing views of the metropolitan skyline and reconnect with nature from the treetop walkway. A visit to the KL Forest is deemed as one of the most unique things to do in KL for tourists.
7. Street Art Exploration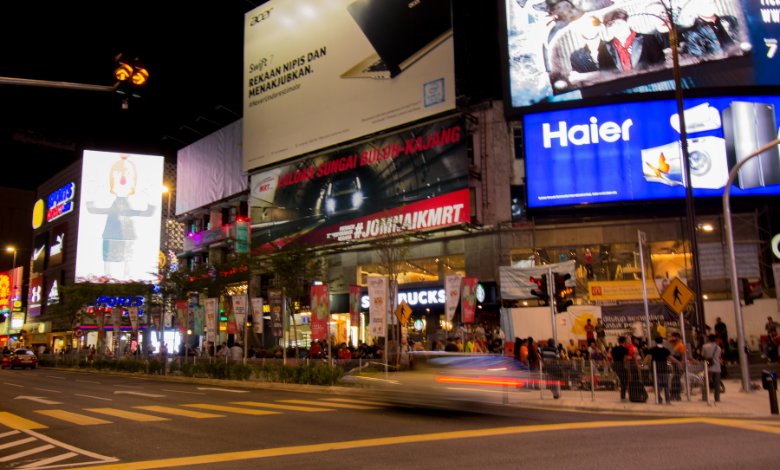 Discover the beautiful murals and graffiti that dot the city to discover more about the thriving KL street art community. The narrow alleyways of Bukit Bintang, Bangsar, and Georgetown are home to some of the most eye-catching and Instagram-worthy murals. Learn the tales behind each mural by taking a self-guided tour or joining a guided tour and surely is among the most unique things to do in Kuala Lumpur.
8. The Enchanting Thean Hou Temple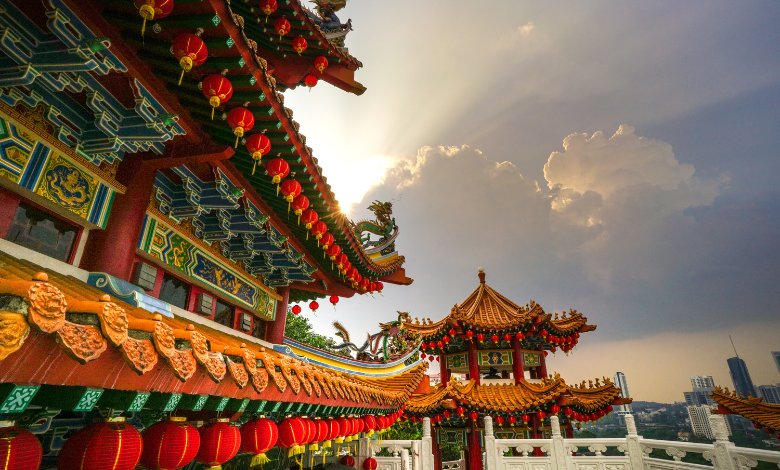 Next, you can take a tour of the majestic "Thean Hou Temple", one of Kuala Lumpur's most prominent Chinese temples. This magnificent six-tiered temple combines Buddhist, Taoist, and Confucian features. Admire the ornate architecture, rich carvings, and breathtaking vistas of the city. If you're lucky, you might be able to see traditional Chinese cultural gatherings and festivals.
9. KL Bird Park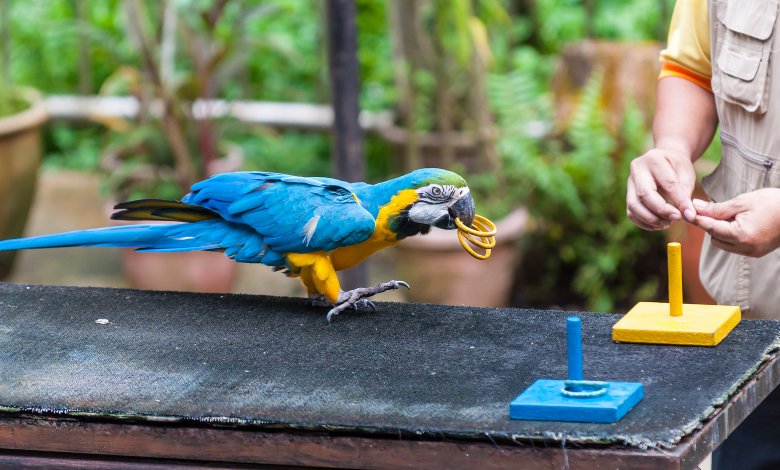 The KL Bird Park, the world's biggest free-flight walk-in aviary, transports you to a tropical paradise. The park features its bird population, which is home to over 3,000 birds of diverse types, providing a fully immersed encounter with these beautiful creatures. Experience the gorgeous landscapes, see regular bird displays, and even feed the birds directly yourselves.
10. Explore the Jalan Alor Night Market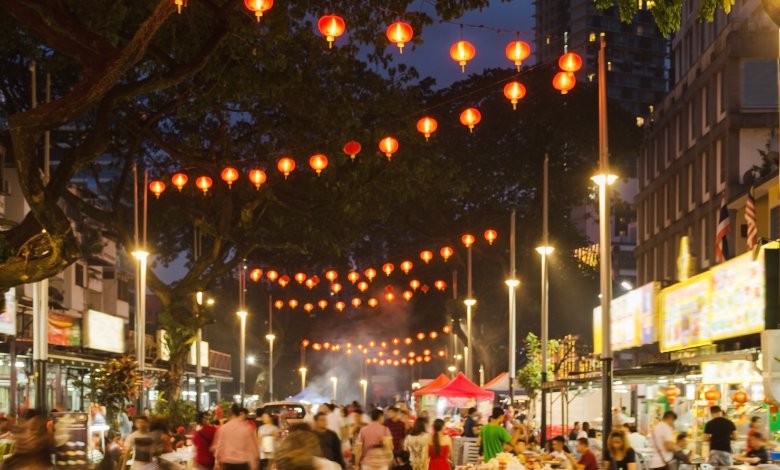 You may round off your KL journey by visiting the vibrant Jalan Alor Night Market. As the sun goes down, this bustling street comes alive with fragrant food vendors providing a broad range of Malaysian delights. Enjoy delectable street cuisines such as grilled satay, noodles, shrimp, and more. Enjoy the colourful environment, sample the cuisine, and immerse yourself in the local nightlife.
Tips for travelling to Kuala Lumpur that would enhance your experience:
Kuala Lumpur has a lot to offer, so plan your days ahead of time to make the most of your stay there. Take into account the closeness of attractions and design a logical order to reduce travel time. Moreover, as the city is a little pricey, we also propose that you look at

Kuala Lumpur Serviced apartments

near the tourist attractions you wish to visit for a more affordable housing choice than typical hotels.
Avoid the crowds and the scorching heat by going early in the morning to major sights such as Batu Caves and the Petronas Twin Towers. This will allow you to appreciate the sights with fewer people while also taking amazing shots of the surroundings.
It's also necessary to dress modestly when visiting religious sites like Batu Caves and temples out of respect. Make sure both of your knees and shoulders are completely covered. You may also bring a shawl or sarong with you to cover yourself if necessary.
The public transit system in this metropolis is both efficient and inexpensive and must be taken advantage of. To move around the city swiftly and conveniently, use "the Light Rail Transit (LRT) and Mass Rapid Transit (MRT)". Hence, think about purchasing a MyRapid card for quick access.
Do not pass up the opportunity to sample KL's bustling street food scene. Discover an assortment of tasty local foods at "Jalan Alor Night Market and Chinatown". Wander in the footsteps of the natives and enjoy famous dishes like "nasi lemak, satay, roti canai, and cendol" to immerse yourself in the local delicacies.
Remember to learn a few simple Malay words to converse with the locals and make your trip easier. Common pleasantries such as "Selamat pagi" (Good morning) or "Terima kasih" (Thank you) will help you connect with the people and enrich your cultural encounters.
Remember that the city holds a variety of cultural events and festivals throughout the year and is a must-visit if you are looking for Unique Things to Do in Kuala Lumpur. So, do check the calendar ahead of time to see if any special events or performances coincide with your travel dates. The result will give you a once-in-a-lifetime opportunity to observe the local traditions and festivals of this Unique City.
---
---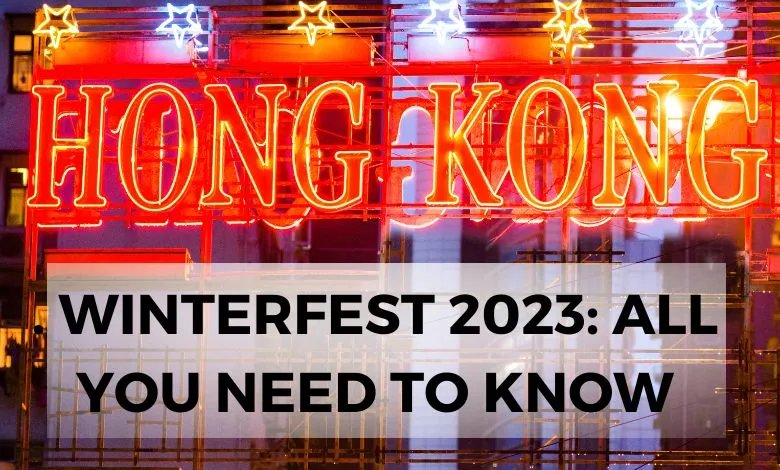 Hong Kong WinterFest 2023: All you need to know
Mugdha Kilnake
23 Aug 2023
Hong Kong WinterFest 2023 is one of the most anticipated celebrations in the country. A grand festival that transforms the city into a winter wonderland with dazzling lights. It usually takes place in the months leading up to Christmas and continues until the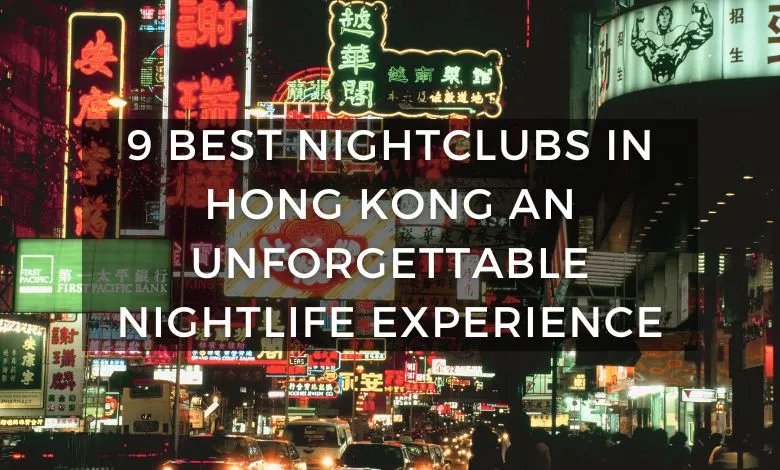 9 Best Nightclubs in Hong Kong an Unforgettable Nightlife Experience
Mugdha Kilnake
18 Aug 2023
Compared to most Asian cities, there is a wider selection of nightclubs in Hong Kong. No matter how fast-paced and dynamic Hong Kong is by the morning, everything is cranked up a level after the sun sets due to the city's international atmosphere, youthful att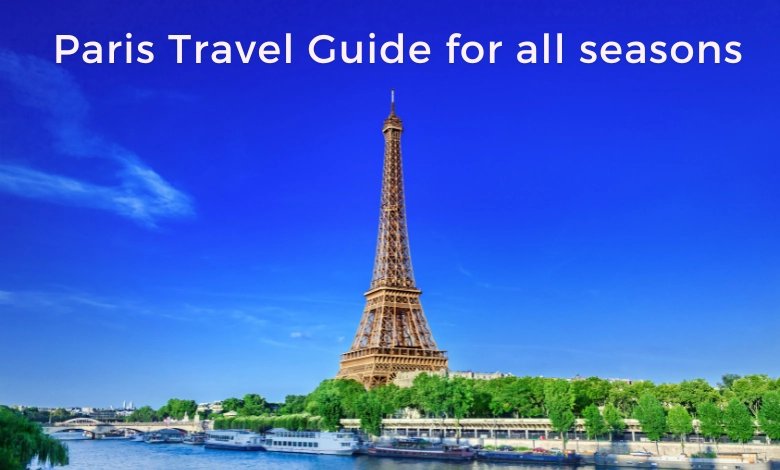 What to do in Paris? A guide to all seasons
Paris is a year round destination whatever the weather. Whether it be relaxing in front of an outdoor cinema screen in the balmy days of summer, seeking shelter in a museum during the rainy days of autumn, or perusing a Christmas market during those cold, dark