Top 11 Fun Things to Do in Adelaide for Adults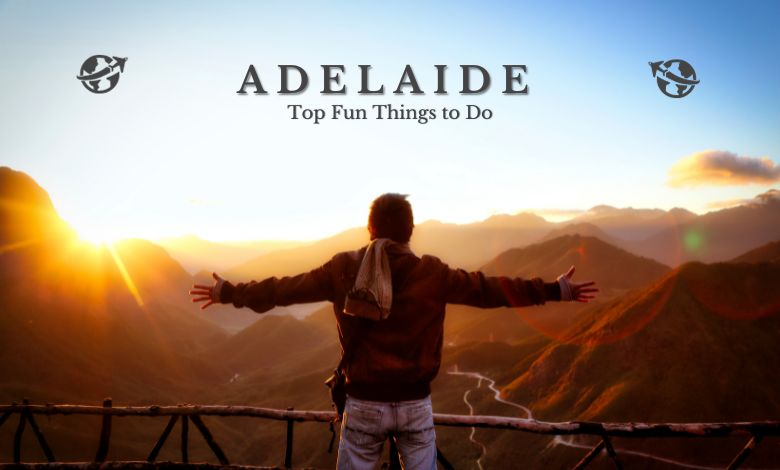 The attractive and fascinating capital of South Australia in Adelaide. Adelaide is undoubtedly one of Australia's top tourist destinations, thanks to its stunning riverbank setting, convenient access to beaches, relaxed way of life, and rich cultural diversity.
There are a ton of entertaining things to do in Adelaide, including a plethora of sightseeing options, excursions, attractions, and much more, as you might expect from a big city. Check out this blog post for ideas on the fun things to do in Adelaide, from lounging at one of the city's many beach bars to exploring the coastline on-road excursions, and all the events in between.
Explore the 11 Best Fun Things To Do in Adelaide with Family and Friends
1. Explore the bustling Adelaide Central Market
A morning or an afternoon can be spent exploring the energetic Adelaide Central Market. This thriving centre of culinary treats provides a wide selection of fresh produce, gourmet meals, and specialised goods. Experience the vibrant environment while interacting with neighbourhood merchants, tasting delectable delights, and learning about the regional flavours of South Australia. The market is a feast for the senses, offering everything from exotic spices and seafood to artisan cheeses and freshly baked delicacies.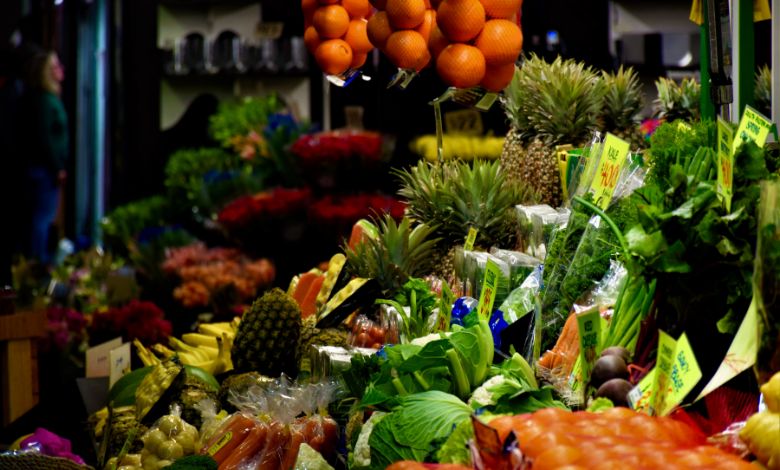 Fruit Shop at Adelaide Central Market
2. Pay a visit to the Art Gallery of South Australia
Drop by the Art Gallery of South Australia to explore the world of art and culture. A significant collection of Australian, European, Aboriginal, and Asian artworks from numerous eras and styles are on display at this outstanding institution. Admire world-famous works of art, cutting-edge installations, and provocative shows. The gallery also regularly conducts events, talks, and guided tours, giving art lovers and anyone who wants to learn more about other cultures a rich experience.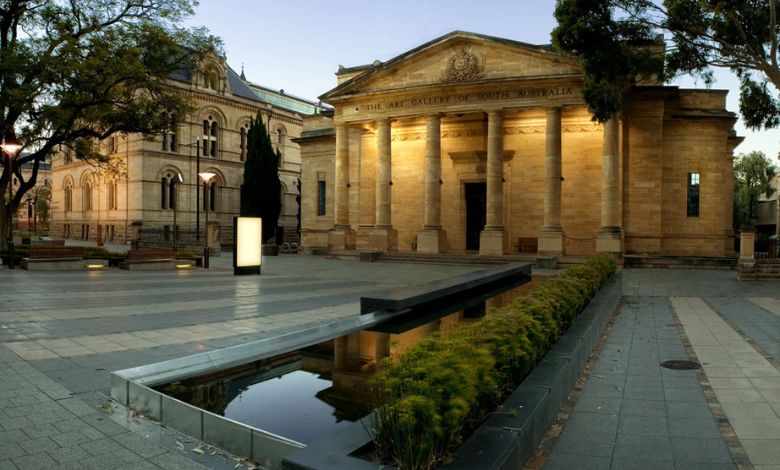 Art Gallery of South Australia (Image Courtesy: wikimedia.org)
3. Take a wine trip in the
Take a wine tour through the renowned Barossa Valley to treat your taste senses. This renowned wine region, which is only a short drive from Adelaide, provides a wealth of vineyards and cellar doors to explore. Visit vineyards and sample a variety of varietals, including Shiraz, Riesling, and Grenache, by going on a guided tour or creating your own plan. At the lovely restaurants and cafes in the valley, take advantage of educational wine tastings, discover the process of winemaking, and indulge in delectable gourmet cuisine.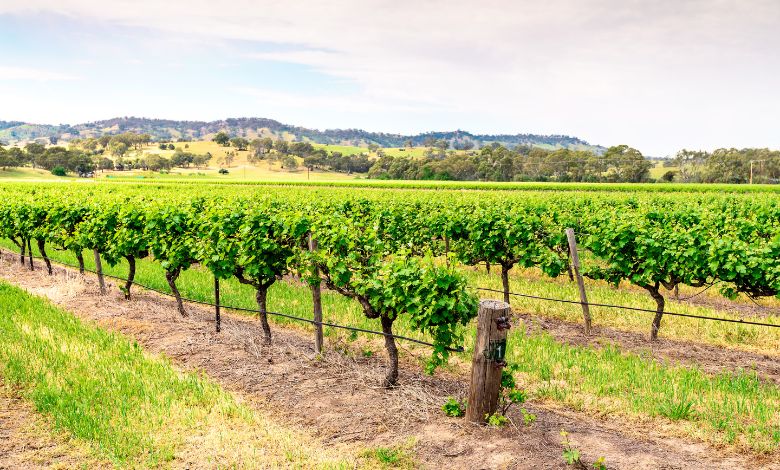 Barossa Valley in Adelaide
4. Take leisurely strolls through the Adelaide Botanic Garden
Escape the busy city and spend some time at the serene Adelaide Botanic Garden. This stunning garden, which covers 50 hectares, has tranquil strolling routes, themed gardens, and a wide variety of plants. Explore exotic plant species while taking strolls through lush landscapes, and unwind in stunning settings. Don't miss the magnificent rose garden with its colourful blossoms or the Bicentennial Conservatory, an architectural wonder housing a collection of tropical plants. Most importantly, it's one of the most fun things to do in Adelaide for free!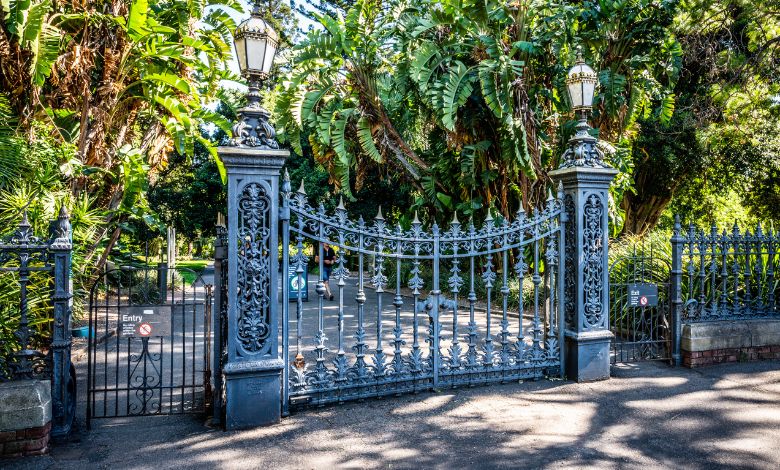 Adelaide Botanic Garden
5. Wander through the stunning Adelaide Hills
Embark on an adventure to the stunning Adelaide Hills, a region renowned for its beautiful vistas, quaint villages, and cool-climate wines. Discover the old German town of Hahndorf, where you can eat traditional German food, browse at artisanal stores, and learn about the fascinating history of the area. While travelling through orchards, vineyards, and rolling hills, stop at cellar doors to taste award-winning wines. Visit wildlife sanctuaries, go on a walk through beautiful national parks or just relax in the serene countryside.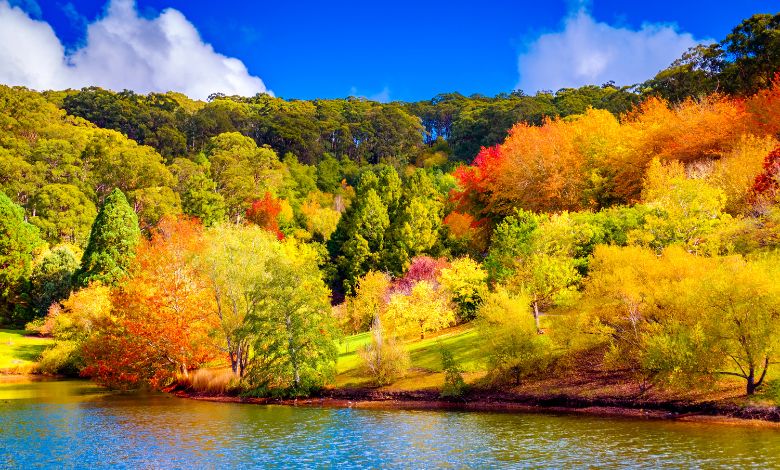 Colorful Australian Autumn in Adelaide Hills
6. Have fun at the Adelaide Fringe Festival
Don't miss out on the Fringe Festival of Adelaide, an annual festival of the arts, culture, and entertainment, if you're in Adelaide between February and March. This energetic festival presents a diverse range of shows, including stand-up comedy performances, live music concerts, theatre productions, circus acts, cabaret, and visual art exhibitions. Experience the creativity and ability of local and international artists by exploring the festival's pop-up venues, outdoor areas, and small theatres.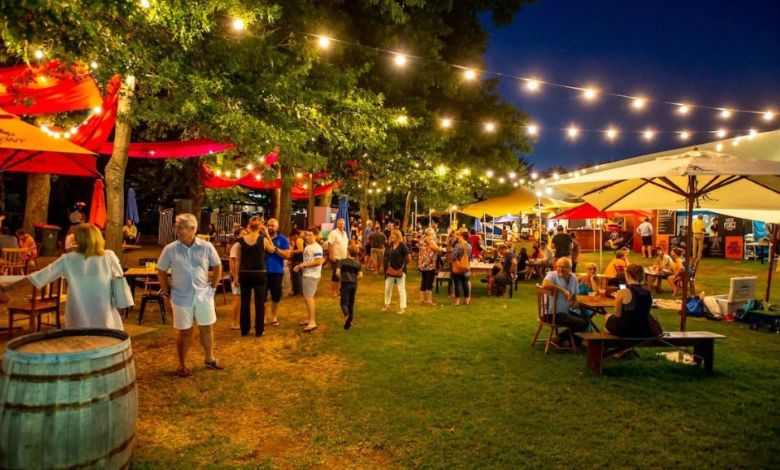 Adelaide Fringe Festival (Image Courtesy: Glamadelaide.com.au)
7. Pay a visit to the South Australian Museum
The River Torrens cannot be missed while in Adelaide. The 30km long pedestrian and bike route that runs along both sides of the river bank is perfect for a leisurely ride on a bike that you can rent from one of the involved locations (there are many across the city). Most importantly, it's free! The Adelaide Festival Centre, the Botanic Gardens, and the Adelaide Zoo are all in your path. The Adelaide Oval, a few ancient structures, and a tonne of gorgeous architecture can all be found on the north side of the city if you cross one of the many lovely bridges there.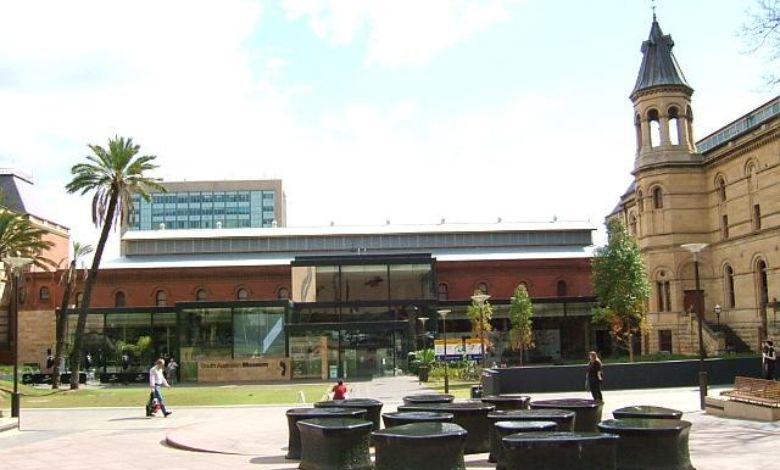 South Australian Museum (Image Courtesy: wikimedia.org)
8. Surf at the picturesque beaches
There are many beach activities to do in Adelaide. Surfers of all skill levels have wonderful possibilities on Adelaide's beaches. On the Fleurieu Peninsula, Middleton is a popular destination for seasoned surfers because of its reliable waves. Nearby Waitpinga has strong swells that are perfect for surfers looking for a more difficult surfing experience. Due to its more controllable waves, West Beach, which is close to the city, is a favourite surfing location for beginners and intermediate surfers. Along the beachfront, there are several surf schools and rental businesses that offer instruction and gear for anyone wishing to start or advance their surfing abilities.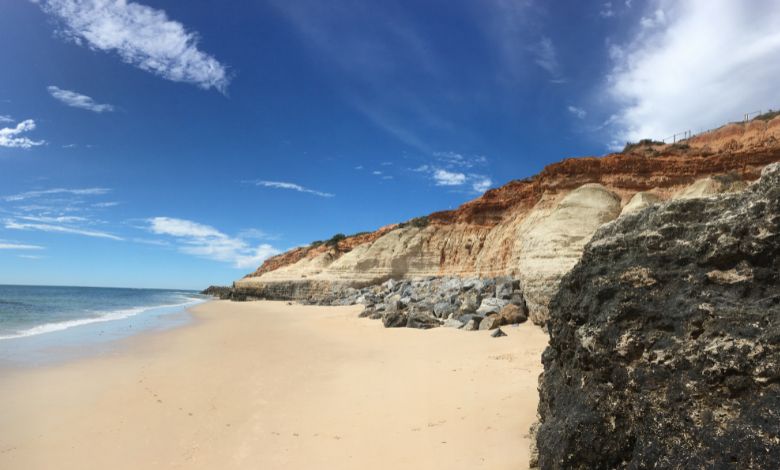 Southern Beach in Adelaide
9. Explore the abundant marine life
The aquatic world of Adelaide contains a wealth of marine beauties just waiting to be found. Explore the rich aquatic life along the shore with your snorkelling or diving gear. A well-liked snorkelling and diving location, Rapid Bay Jetty lies south of Adelaide and is well-known for its colourful reefs and vivid fish. Another great place is Port Noarlunga Reef, which has a marine sanctuary with a wide variety of water life to see.
Marine Life in Adelaide
10. Hop on the tram to Glenelg
Take the tram in the heart of Adelaide to Glenelg, a charming beachfront neighbourhood. Due to its stunning white sand beaches and Jetty Road's wonderful boutique shops and cafes, Glenelg, which is only 30 minutes away, is a well-liked tourist destination in South Australia. The Jetty is an excellent spot to view the setting sun. The Beachouse, a five-story entertainment complex with a Ferris wheel and a vintage Carousel, will be fun for both children and adults. West Beach is about 4 km away, and you may also visit Henley Beach while you're there. Henley Beach exudes a laid-back attitude and is home to hip secondhand shops, cosy pubs, and ice cream parlours.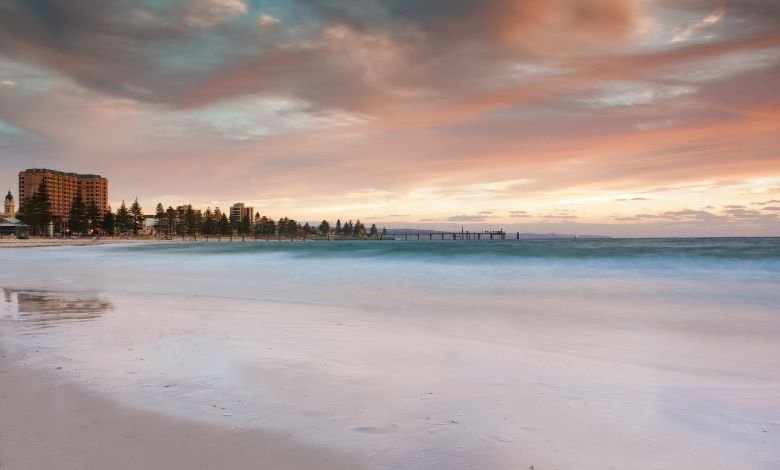 Sunset in Glenelg Beach Adelaide
11. A day trip to Kangaroo Island
Explore Kangaroo Island for a day trip or a few days; it is renowned for its varied animals and untainted sceneries. Witness a variety of bird species, sea lions, koalas, and kangaroos in their natural settings. Discover gorgeous national parks, rocky shorelines, and jaw-dropping rock formations like Remarkable Rocks. From Adelaide, you can fly or take a ferry to go to Kangaroo Island.
Kangaroo Island at Adelaide
These are only a few of the numerous fun things to do in Adelaide for adults. To accommodate different interests, the city provides a wide variety of cultural, culinary, and outdoor experiences. Browse through the amazing serviced apartments in Adelaide if you are wondering where to stay in the city.
Adelaide, the capital of South Australia, has been gaining recognition as Australia's newest and most exciting tourism destination. The well-off free settlers had a significant influence on the country's rich history and culture, which became renowned for its many different religions, religious freedom, and progressive government. Most importantly, Adelaide's city centre is tiny and grid-like in design, making it simple to explore on foot or by bike.
---
---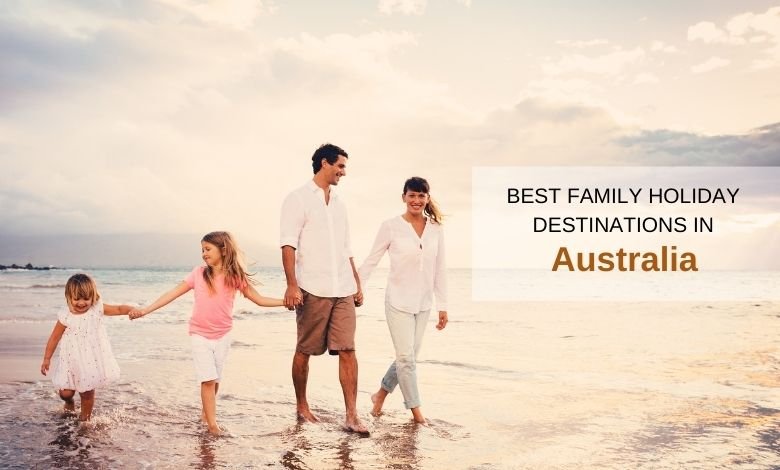 11 Best Family Holiday Destinations in Australia
Australia, with its vast and divеrsе landscapеs, is a trеasurе trovе of еnchanting family holiday dеstinations. From thе iconic cityscapе of Sydnеy, with its world-rеnownеd landmarks and pristinе bеachеs, to thе captivating wondеrs of thе Grеat Barriеr Rееf,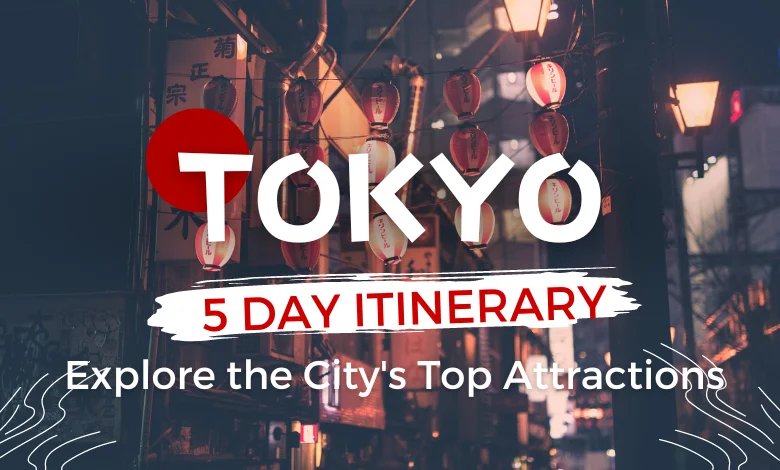 Tokyo 5 Day Itinerary: Explore the City's Top Attractions
Mugdha Kilnake
25 Aug 2023
Konnichiwa! Welcome to Japan's capital where ancient traditions seamlessly blend with modern innovation. I have recently had the good fortune of visiting this gorgeous city. And after enjoying a successful trip, can't wait to spill the secrets of my Tokyo 5 da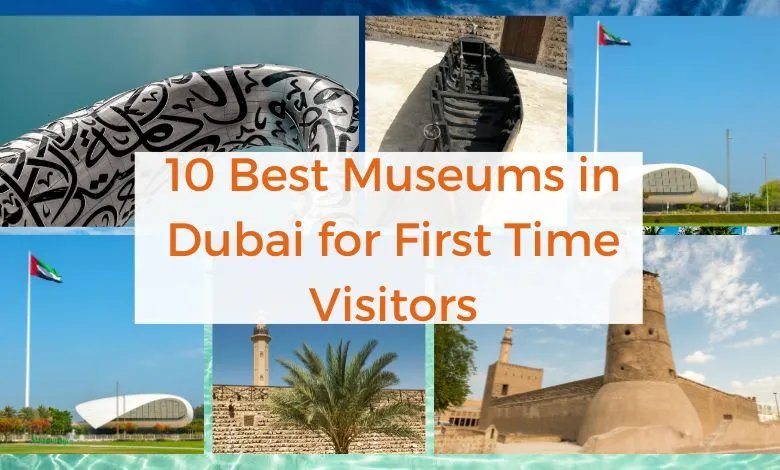 10 Best Museums in Dubai for First Time Visitors
Abhishek Kapoor
22 Aug 2023
Dubai is a city that marries tradition with modernity. It beckons visitors with its best museums in Dubai. These repositories of history and culture offer so much into Dubai's rich past and its promising future. We all know about the famous infrastructure and
1 Comments

Citizenship Test
This is a great blog post that showcases some of the fun things to do in Adelaide for adults. I like how it covers a variety of activities, from exploring the markets and museums to enjoying the beaches and wine tours. It makes me want to visit Adelaide soon.
---