Top 5 Craft Beer Pubs in Dublin for Corporate get-togethers
---
For most people a visit to a Dublin pub will always be associated with a pint of the black stuff and for good reason. Rumours that a pint of Guinness tastes that little bit more magical when it's drunk at a Dublin bar are of course true.
However, like most modern cities, Dublin is increasingly expanding its offering and pubs which serves a range of drinks which have as interesting a story as the traditional stout are springing up everywhere.
If you're in Dublin for a business meeting and want to do it away from the traditional tourist trail then these five pubs are well worth trying.
L.Mulligan Grocer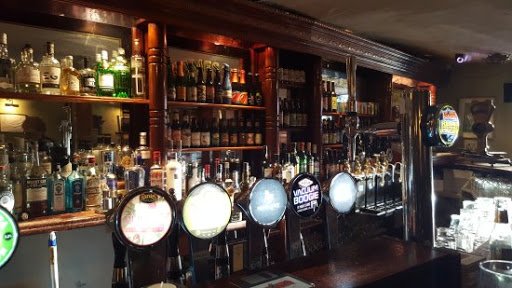 If you're looking for something to eat at your business meeting, as well as a pint then don't read any further than this entry, this pub serves the best food of any Dublin pub, fact. Even if you're looking for restaurants in Dublin rather than a pub, this place is well worth a consideration.
They are very keen on pairing the right beer with the right food, which makes a great talking point amongst your colleagues.
Having a Sunday roast (with the right beer) at L.Mulligan Grocer will mean that no Sunday roast will ever taste as good again, you have been warned.
J.W. Sweetman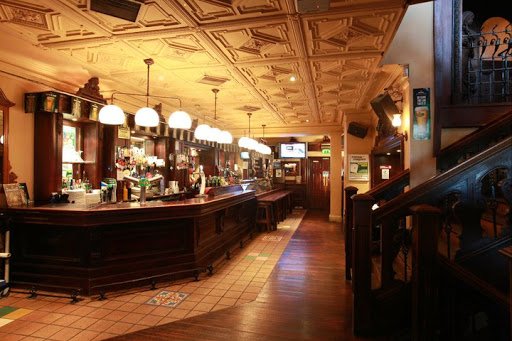 A pub that brews its own beer right there on the premises always makes a good discussion and J.W. Sweetman also offer tours of their brewery, if your colleagues are interested.
It's a large place, set over three floors and they can even reserve areas for you if you'd like your meeting to be a little bit more private. The prices of the beer are also very reasonable and large screen TVs will always have big sporting events on too.
Farrington's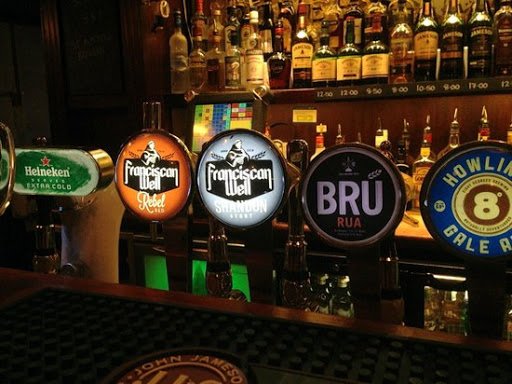 If you have a group of colleagues who are split between going to the tourist hubs and finding a traditional beer pub then fear not, there is actually a proper craft beer pub in Temple Bar!
Farrington's always has 28 craft beers on tap and because of its central location they are often used as the trial venue for new beers. If you want to bring your colleagues to a place which guarantees to stock a beer they've never tried, this is the place.
Alfie Byrne's
Do you have a boss who's a little bit nervous about having a business meeting in a back street Dublin boozer? Fear not, if you want a place where you can drink craft beer in style then Alfie Byrne's is actually located in the Hilton Conrad Hotel.
It's new, clean and shiny and serves fantastic food alongside the beers. However it somehow manages to maintain a traditional and unpretentious atmosphere, all the quality of a Hilton with the laid back environment of an old school Dublin pub, perfect.
57 The Headline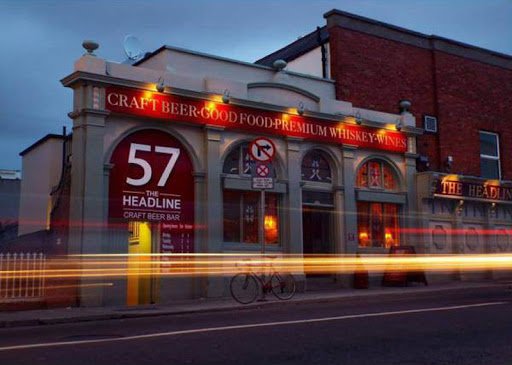 If you're keen on sampling the best of Ireland then 57 Headline is probably the venue to try. It prides itself on stocking Irish craft beers and only using Irish produce in the food it serves. It's laid back, comfortable and if you don't want to order a full meal then the 'Pie and Pint' option is a fantastic alternative.
You have the pub for your meeting but don't forget your accommodation. Thesqua.re offers corporate accommodation in Dublin to suit the needs of you and all of your colleagues.
---
---
Leave a Reply
Your email address will not be published. Required fields are marked *