Top Places to Dine in NYC
The sound of 'New York' resonates with so much- People, Aspirations, Big-city dreams, Art, Love and of course Food! Over the decades, with the infusion of multi-ethnic groups, the city has acquired the status of being 'One of the Best Cities in the World for Food', and why not so? You can have a couple of hundred dollar bills in your pocket, or just a few dollars left at the end of the day- But it can still get you a great meal! Be it at a Michelin star gourmet or at a street food-truck selling those gorgeous greasy burgers, to a taco-stand near the tube station or a food festival- New York won't let you go on an empty stomach. We have got you covered with everything, be it with our luxurious, high-end serviced accommodation in New York, or on the food-front!
We at thesqua.re took the liberty of curating a list of the top 5 places in the Big Apple for food.
Your welcome.
The Dutch – 131 Sullivan St., New York
Considered to be one of the best signature good old' American restaurants – The Dutch never disappoints. It is run by the famous chef- Andrew Carmellini, who serve a variety of dishes from the American cuisine. We suggest you to dig into their Juicy steaks, burgers, pastas, or just indulge yourself in their catch of the day, which never disappoints.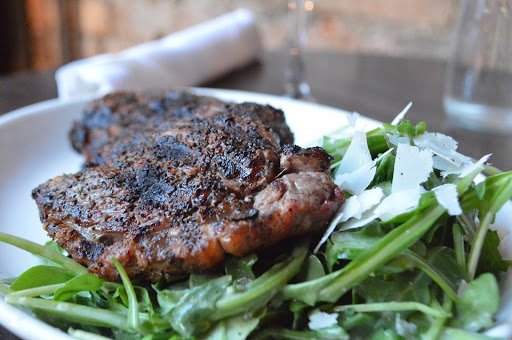 Spicy Village- 68B, Forsyth St., New York
We bet on the fact that half of the New Yorkers have either eaten here or have heard of it- because 'Spicy Village' is actually that popular. Possibly one of the Chinese restaurants in New York and also one of most affordable ones. At first, it might seem like a matchbox-sized restaurant from outside, but trust the fact that this restaurant is a power house of authentic Hunan-Chinese dishes. Completely run by the duo- Ren Fu Li and Wendy Lain, it serves great food while maintaining a very good degree of quality and hygiene. The most famous dish of this restaurant is their signature 'Spicy Big Tray Chicken'. This dish is a beautifully tweaked version of the American fried chicken. A good portion of the fried chicken is tossed in chili-oil sauce and is dressed with lots of cilantro to even the taste. Have this with a bowl of steamed rice or noodles, and you shall be thanking us! Also one of the coolest features of this place- Though it doesn't serve alcohol, but it allows you to get your own alcohol!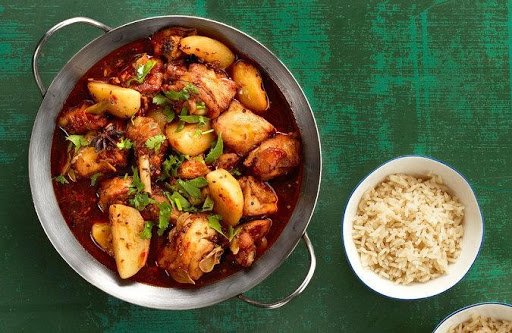 Lure Fishbar – 142 Mercer St., New York
Welcome to the vibrant food scene of downtown Manhattan! And, to give you a taste of it, here's 'Lure Fishbar'. We would urge every Seafood aficionado to go and dine at this restaurant, and you will certainly go back for more. Serving a huge variety in seafood, from steamed/fried/baked fish preparations, to more sophisticated gourmet preparations- one can expect a lot in its menu. Make sure to try their 'Lobster Roll'. Though if your partner or friend does not like seafood, not to worry! As the restaurant serves plenty of American dishes- like Fried Chicken, Chicken Roast or Burgers- of which the restaurant's – 'Bash Style Burger' is quite famous for its patty served with delicious caramelized onions and a multitude of dressings!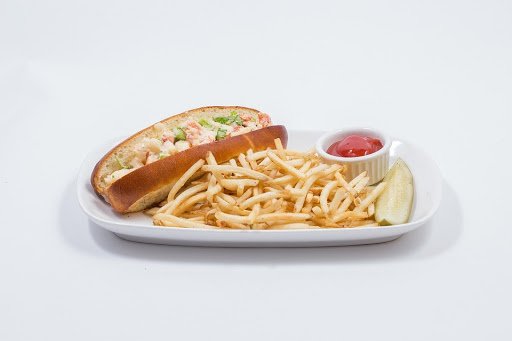 Superiority Burger- 430 E 9th St., New York
Again in downtown Manhattan in the East Village, this is one burger place you wouldn't want to miss. Quaint and super easy on the pockets, Superiority Burgers is the brainchild of Brooks Headley and his team. This place is a treat from heaven for our vegans, as it serves all sorts of vegetarian fast food. But, their veg burgers are seriously to die for! Try some or all of these items from their delectable menu: - 'The Sloppy Dave', 'The Charred Broccoli Salad' and the most famous of all- 'The Superiority Wrap'. Brownie points for the variety in their vegetarian menu, and also for being super inexpensive!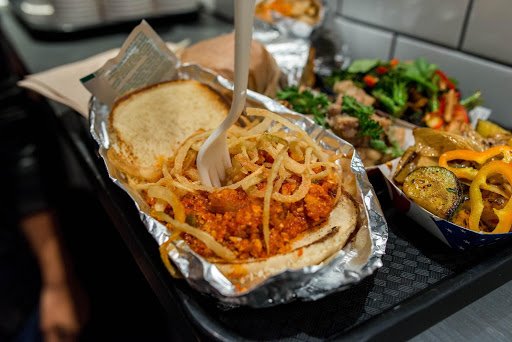 The Halal Guys - W 53rd St 6th Ave., New York
Technically not a restaurant, but a moving one in all sense! Yes, we are talking of the much famous 'The Halal Guys' food truck which people swear by! Possibly one the best meat-serving food truck, one can always expect a long line of people waiting to get their share of the Halal-magic. We would want to suggest some must-haves from this truck, such as: - 'Chicken & Rice Meal', 'Falafel with Chicken and Lamb', and please make sure to try their fresh and mouth-melting Pita bread.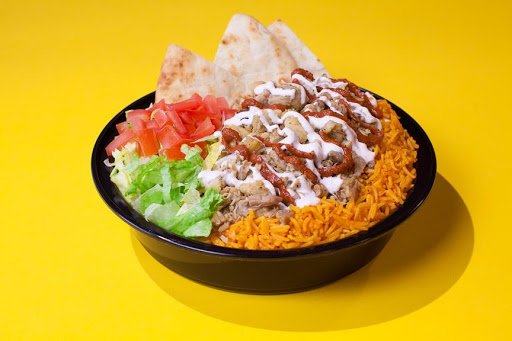 There are plenty of other restaurants, diners and food trucks on every nook and corner of New York, so we call out all the foodies! Also, since all our service apartments in New York are located quite centrally, which means that post work, you can just take a stroll or hop in those yellow cabs, and let the food-beast in you take over!
Bon Appetite!
LOOKING FOR MORE GREAT IDEAS AND TIPS LIKE THESE? REGISTER YOUR INTEREST AND GET THEM SENT STRAIGHT TO YOUR INBOX!
---
---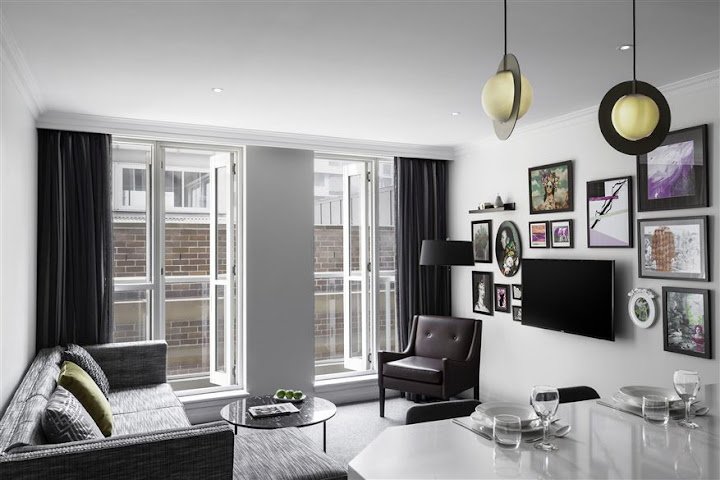 Top 11 Apartments in Darling Harbour Sydney
Are you looking for the best apartments in Darling Harbour Sydney? If the answer is yes, then you should know that there are tons of attractive Darling Harbour apartments offering the best amenities and facilities to residents. Have a Closer Look at the List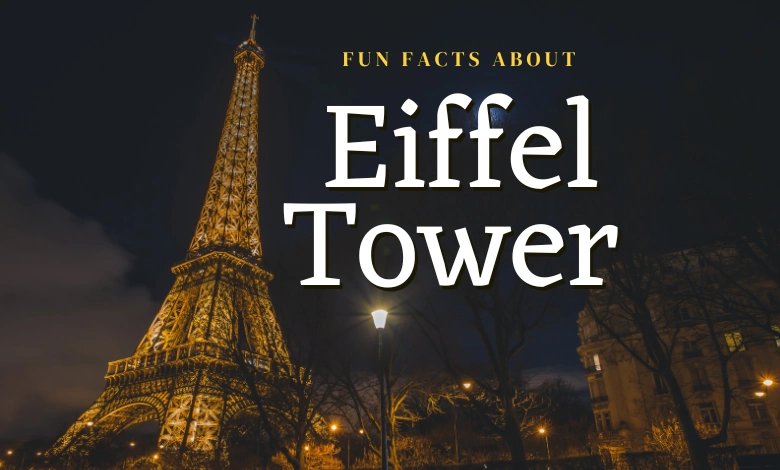 Fun Facts about the Eiffel Tower
The Eiffel Tower opened on 31st March, 1889. It became one of the world's biggest landmarks over the years. On that note, here's presenting some fun facts about the Eiffel Tower. These are some interesting facts about the Eiffel Tower. They may change your pe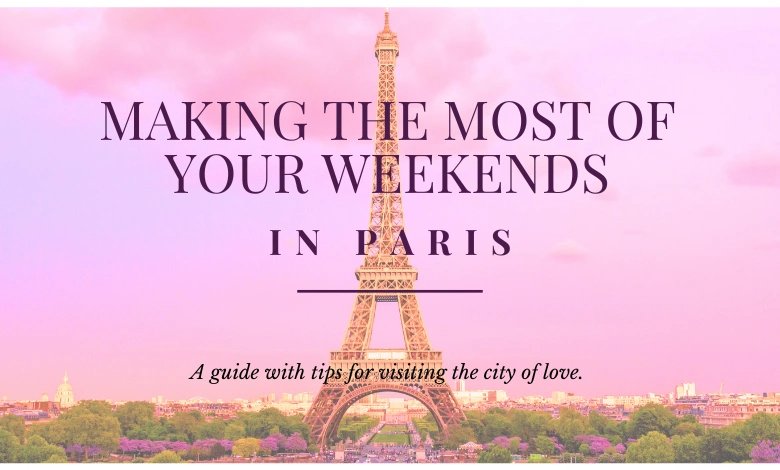 Making the most of your weekends in Paris
If you're having an extended stay in Paris, it's not difficult to find things to do. It's a capital city, it's literally teeming with possibilities but if you're working during the week and can only enjoy yourself at weekends then it can be difficult to choo