Top Business Events in Singapore 2023
Singapore serves as a centre for corporate events and will once again host a large number of conferences, trade fairs, and exhibits in 2023. As Singapore is ideally located for businesses to engage with partners and clients from across the world since it sits at the intersection of important air and sea channels. Using a number of initiatives and programmes, the Singaporean government actively promotes the business events sector. These include of financial assistance, tax exemptions, and collaborations with groups and organisations in the sector.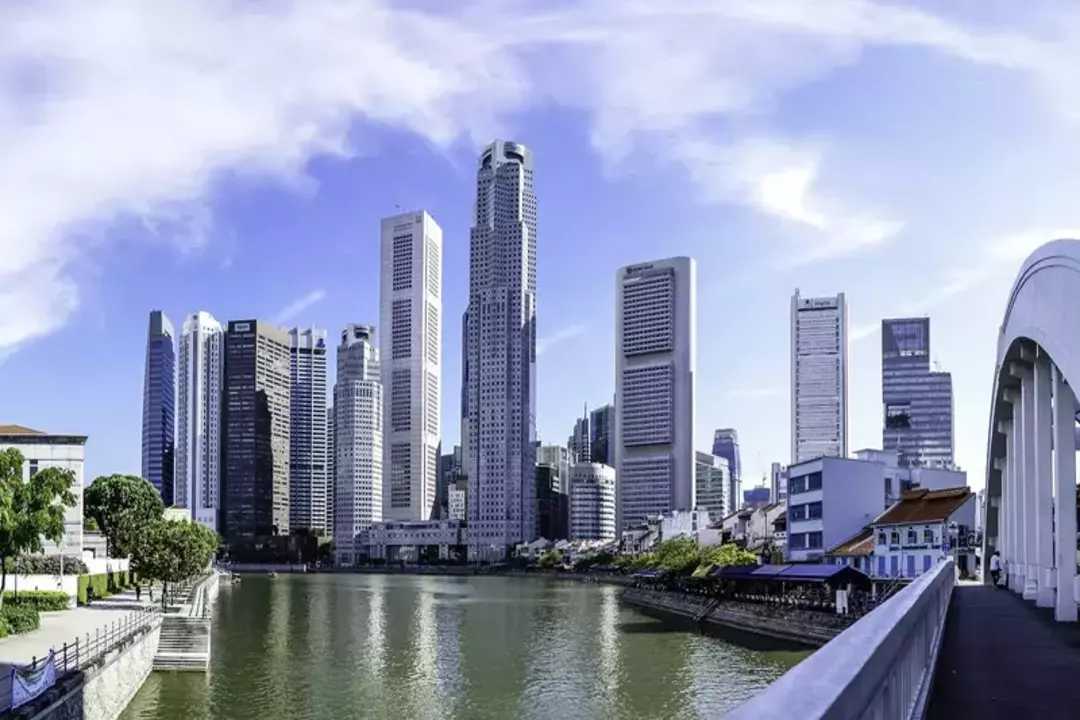 Business events in Singapore
The Province's superb infrastructure, which includes modern hotels, conference centres, and exhibition halls, makes it the perfect place to conduct major Business Events in Singapore. Additionally, it is renowned for its pro-business laws and hospitable business climate. A trustworthy and dependable venue for holding business events, the nation has a stable political structure, an open legal system, and a robust intellectual property protection regime which makes it "THE" place to host business events.
Here are the Top Business Events in Singapore to Consider Visiting in 2023
1. Food&HotelAsia 2023 - "Asia's largest international food and hospitality trade event" - ( April 2023)
The trade fair Food&HotelAsia (FHA), which is held in Singapore every two years, is dedicated to the food and hospitality sector. This is one of Asia's biggest and most significant trade shows for the culinary and hospitality industries, it draws exhibitors and attendees from all over the world. "Food and beverage, hospitality equipment and supplies, bakery and pastry, and hospitality technology" are just a few of the divisions made for the event. Manufacturers, suppliers, distributors, and service providers are all examples of exhibitors. This provides a stage for companies in the culinary and hospitality sectors to advertise their goods and services to a worldwide clientele.
The FHA-HoReCa event this year will take place at "Singapore Expo at 1 Expo Drive in Singapore, 486150". It is scheduled to take place from April 25 to 28 in 2023. Moreover, FHA also features a number of meetings, training sessions, and contests in addition to the displays. These conferences address a wide range of food and hospitality-related themes, including culinary trends, sustainability, and hotel technology. Along with other events displaying the abilities of specialists in the field, there are cooking and barista competitions. This makes this EXPO one of the most important for the hospitality sector and among the biggest business Events in Singapore
2. CommunicAsia 2023 - "Asia's Largest Communication Technology fair" - (June 2023)
Industry executives, technology providers, investors, and politicians from all over the world come together at "CommunicAsia" to share ideas, highlight new goods and services, and consider partnership possibilities. The biggest information and communications technology expo in Asia is hosted there every June. The conference highlights the most recent developments in the ICT sector, including "5G, cloud computing, AI, and the Internet of Things (IoT)". Include a wide variety of "ICT goods and services, such as mobile phones, networks, cybersecurity techniques, software programmes, and more". A wide spectrum of visitors may see the newest products from exhibitors in a variety of industries, including cybersecurity, corporate technology, media, and telecommunications.
This annual trade expo of CommunicAsia takes place in Singapore, most frequently in June. CommunicAsia 2023 will take place from "June 7 until June 9, 2023." It is anticipated to be hosted at the "Singapore Expo on Expo Drive 1" in the city.
3. "Singapore International Energy Week 2023" - An annual business exhibition that brings together the top energy players in the globe to share best practices and exchange ideas - (October 2023)
The "Singapore International Energy Week" (SIEW) offers an invaluable forum for energy experts to learn, network, and work together to find answers to the global energy concerns of the present. The 16th SIEW will take place in Singapore from October 23–27, 2023. The keynote addresses by business executives and subject matter experts were among the highlights of previous SIEW meetings. There are also displays displaying the most recent energy technology and solutions as well as panel talks on subjects like renewable energy and the energy transition. These events give attendees the chance to network, collaborate with key industry players, and gain knowledge of the most recent energy technology and market trends. It has made a name for itself as Asia's top energy professional forum, drawing attendees from all over the globe.
4. TechInnovation - "The most thrilling annual deep tech startup competition in Asia" - (October - November 2023)
In order to explore cooperation and partnership prospects, this event brings together technology suppliers and seekers from a variety of industries, including manufacturing, engineering, healthcare, and consumer products. TechInnovation often offers a variety of events, such as exhibits, pitching sessions, and networking functions. In a variety of fields, including "advanced manufacturing, robotics, artificial intelligence, and smart cities"; exhibitors present their technological products. Participants can meet with other industry actors, such as venture capitalists, industry organisations, and governmental organisations, at TechInnovation networking events. This encourages participant engagement and knowledge exchange, which supports industry growth and innovation across a range of sectors.
Thus, due to demand, "Singapore Week of Innovation & Technology," also known as SWITCH, is anticipated to return to "Singapore's Sands Expo & Convention Centre from October 31 to November 2, 2023."
5. Singapore FinTech Festival 2023 - "The world's largest FinTech event" - (November 2023)
The event is held annually in November each year and in 2023 is it expected to make a comeback with all its glory. It is an annual exhibition of the newest developments in the "financial technology (FinTech) sector" is held at the Singapore FinTech Festival. With thousands of attendees from all over the world, it is one of the biggest and most significant FinTech events in the world.
The "Singapore FinTech Festival (SFF)", now in its eighth year, will be held at the "Singapore EXPO from November 15–17, 2023". A variety of events, including exhibitions, conferences, seminars, and networking opportunities, are part of the festival. To demonstrate their goods and services, FinTech firms might participate in pitch contests, hackathons, and demo sessions. The festival not only displays the most recent developments in FinTech, but also discusses crucial industry topics including "cybersecurity, regulatory compliance, and financial inclusion." This puts it among the most popular business Events in Singapore.
Note- These are just a few of the business Events in Singapore that are being held this year (2023). Singapore being a business hub of Asia sees numerous such events. To know more about the events being held in the city do check the local declarations, and gov websites or search for a specific event online if it is not mentioned here.
You will find several options pertaining to corporate housing in Singapore if you are planning to attend these events. TheSqua.re offers serviced apartments in Singapore which are located in some of the city's most coveted business locations. You can readily find the best apartment for your needs, often lying within mere walking distance from your preferred conference/event venue.
---
---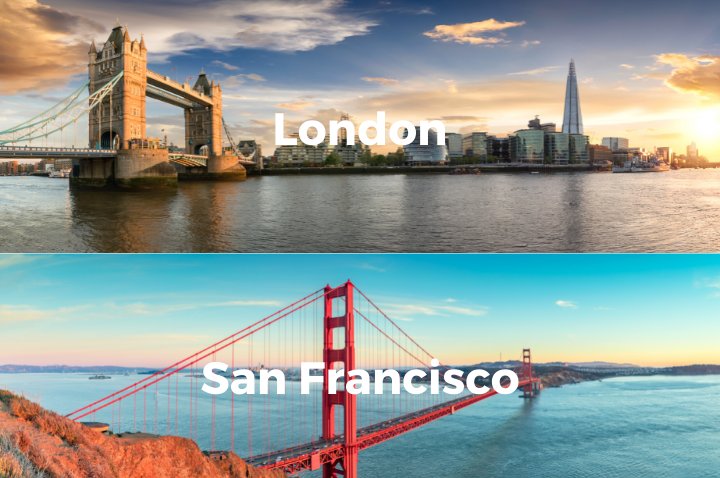 London Vs San Francisco - Which City is the Best for Startups?
Which City is the Best for Startups? London or San Francisco London and San Francisco are considered to be amongst the best cities in the world to live in, in terms of work life, quality of life and availability of public amenities (healthcare, education, et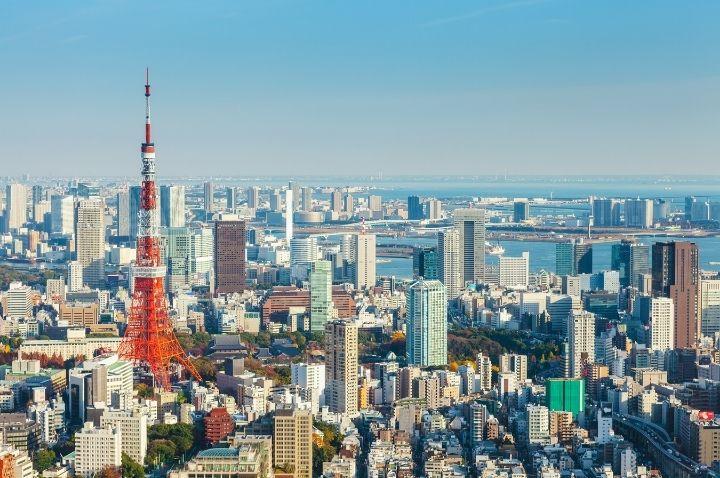 Top 4 Biggest Companies in Tokyo
Tokyo is one of the most popular cities in the world to work in. It's a lively, vibrant place with contrasts around every corner. There's quiet reflection, bright lights and themed restaurants, amazing food, hidden gems, timely public transport, beautiful chan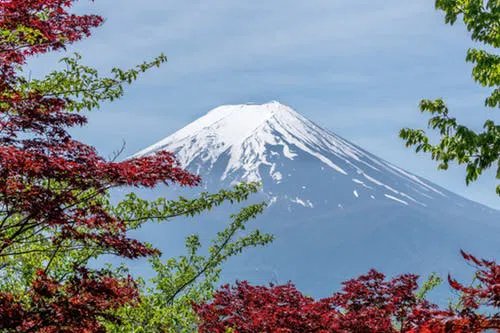 Business Stays in Tokyo in the Winter
Tokyo is a wonderful city to visit in any season. An Eastern city with a primarily Western feel but where everything is done that little bit differently. It's commonly accepted that the best time to visit Japan is either between September and November, for la