Top Business Events in Singapore 2022
---
Singapore has cemented its status as one of the world's biggest financial hubs and a major place of business for the entire continent. Singapore is a global market leader in several industries and sectors. It hosts numerous business events round the year which you can visit for knowledge, networking and getting business done alike.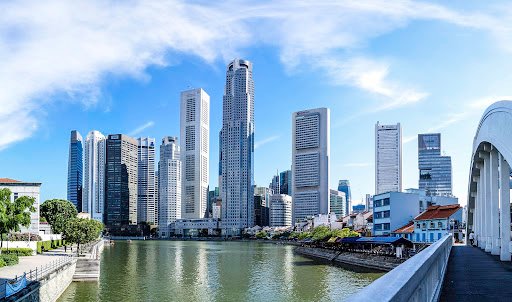 Business events in Singapore
Here are the Top business Events in Singapore to Consider Visiting in 2022
1. Asian Students' Venture Forum - January 2022
It is one of the biggest start-up competitions for students in college and the ASVF has hosted its 22nd edition online. It has already seen business pitches and ideas received till 17th January this year, while the presentations ran from 18th January to 24th February 2022.
2. APEC Business Advisory Council Meeting - February 2022
The APEC is headquartered in Singapore and the very first ABAC meeting took place in February this year, showcasing the region's rebooting of regional connectivity and recovery.
3. Singapore 2022 Q1 Venture Capital World Summit - March 2022
The Venture Capital World Summit is presenting the World Series Seasons of Investment Conferences 2022, a leading business event in Singapore that draws global shareholders and investors willing to launch or expand their businesses globally. It has already been held on 17th March this year and had panel discussions, conferences, networking sessions, presentations and more.
4. IDEM - April 2022
IDEM 2022 is slated to be held between 8th and 10th April at the Marina Bay Sands, offering 500+ prominent exhibitors and more than 9,000 participants in all. It is poised to be a mega business event in Singapore's 2022 business calendar.
5. Singapore Business Review Awards - April 2022
Singapore business review awards 2022 are hosted by the Singapore Business Review magazine for the who's who of the corporate world. Nominations have already concluded and the event aims at recognizing the top companies in the region for their tech-driven innovation. The awards ceremony and presentation will happen on 19th April 2022.
6. International Conference on Entrepreneurship and Small Business - July 2022
This eagerly-awaited event will take place on the 5th and 6th of July 2022 this year, covering a wide range of aspects including women's entrepreneurship, Government policies on entrepreneurship, corporate intrapreneurship, and more.
7. DigiMarCon - September 2022
Slated for 15th to 16th September 2022, the DigiMarCon 2022 will be hosted at the Marina Bay Sands Expo and Convention Centre covering the best trends, practices, and techniques in digital marketing along with discussing new innovations, practical solutions, and a lot more.
8. Travel Tech Asia - October 2022
With global travel resuming again, Travel Tech Asia will have its exhibition resuming from the 19th to the 21st of October, 2022. The venue will be the Sands Expo & Convention Centre at Marina Bay Sands. The event will emphasize startups, tech ideas and trends, and travel brands as well.
You will find several options pertaining to corporate housing in Singapore if you are planning to attend these events. TheSqua.re offers serviced apartments in Singapore which are located in some of the city's most coveted business locations. You can readily find the best apartment for your needs, often lying within mere walking distance from your preferred conference/event venue.
---
---
Leave a Reply
Your email address will not be published. Required fields are marked *