Top 10 Movie Theatres in Edinburgh for Amazing Movie Experience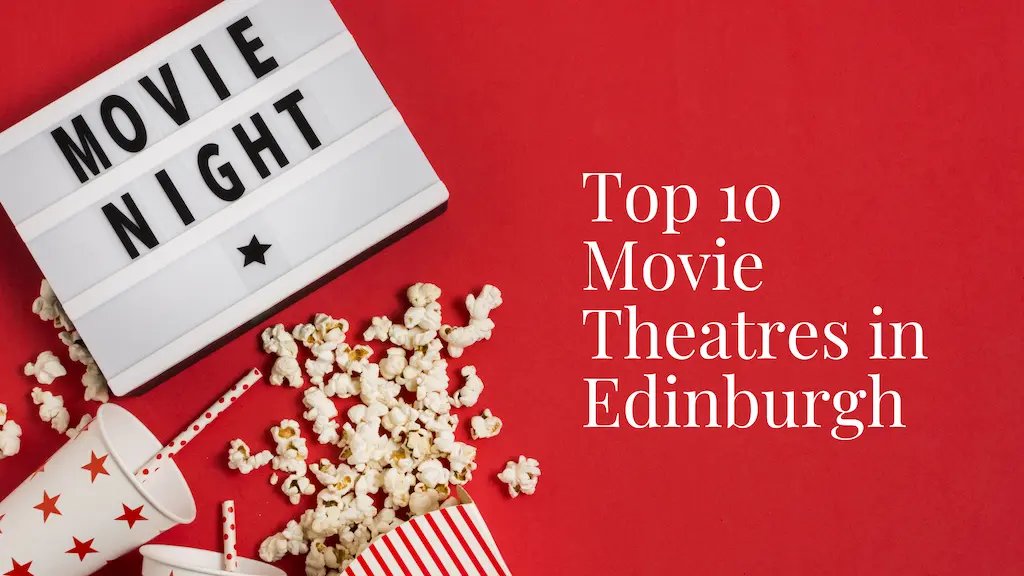 Edinburgh, the capital city of Scotland, called the second most populous city, is rich in scenic beauty and gives you satisfaction regarding the Edinburgh movie scene, which recalls your memories in the outstanding movie theatres of Edinburgh. Having a cup of tea in the afternoon and having a seat on the sofa gives you eternal peace once you are in the setups of theatre halls. You can experience the best films in Edinburgh and international movies in some top-rated movie theatres. Let us explore the top 10 movie theatres in Edinburgh:
Scotsman Picture House
The most recently added movie theatre in Edinburgh is the Scotsman Picture House, located at 20 North Bridge in Edinburgh. The Picture House has 48 comfortable seating arrangements within the Scotsman Hotel. This movie theatre is decorated with Edwardian cornice work and wood panels. You can have luxurious, bespoke leather-covered sofas and red velvet armchairs that give you the comfort of enjoying hours of movies. The sofa has been completed with a few little table lamps, which enhance the decorum of the movie setups. The special film packages that include meals at the Grand Cafe give them a special touch. You can have many exclusive dishes in the Grand Cafe, followed by an outstanding movie experience.
Cameo Picture House
Another of the most reputed and oldest Movie Theatres in Edinburgh as well as in Scotland, is the Cameo Picture House. It first opened as King Cinema on January 8, 1914, and operated with a single cinema screen until the 1980s. It has been restored and decorated and now has two additional screens and magnificent Edwardian setups. Before watching a movie, you can have some drinks at the Cameo bar, where you will get a variety of drinks along with good snacks that will fill your tummy, and once you head to the cinema, it will fill your heart with a wider variety of newly launched movies and art house cinemas.
Dominion Cinema
Another oldest cinema in Edinburgh, called Dominion Cinema, is known for its premium setups and unique movie experience. It is located on the Morningside of Edinburgh, was opened on January 31, 1938, and was designed by famous architect Thomas Bowhill Gibson in an Art Deco style. You can have comfortable seating arrangements and a perfect atmosphere for people who love movies. This movie theatre shows a range of movies, from blockbuster hits to classics, that enhance your movie experience and provide you with suitable drinks delivered to your reclining sofa so you can sit back and chill out with amazing movie effects.
Odeon
You can have one of the best movie experiences at the Odeon, another great movie theatre in Edinburgh. It is a place where you can watch 3D movies and see unique movies in Edinburgh. In the movie theatre, you can have great seating arrangements that give you a comfy feeling, along with great visual effects on the 3D screen. In the theatre, you can have four independent screens and access for wheelchair users, so any differently-abled person can also enjoy the lovely concept of 3D. Great pictures are always on the list at this theatre, and not just great in the case of sound but also in vision.
The Film House
The Film House is one of the leading independent Movie Theatres in Edinburgh, where you can experience international movies that have been brilliantly chosen and diversified. It can also be called the home of the Edinburgh International Film Festival, where you can have more than 700 films on the big screens and events as well every year. They have three independent screens where you can have comfortable seating arrangements and a bar where you can have your own house-prepared food with a wider variety of wine. Vegans and vegetarians are also welcome, as they also serve various dishes. It is a great place to have wine and food and watch international blockbusters in a frame.
Festival Theatre
One of the greatest theatres is the Festival Theatre, located near the Playfair Pathology Museum in Edinburgh. It was built in the 19th century and has been decorated with an amazing stage along with a great seating area. This place has the best seating arrangements, where 2000 people can sit and experience amazing theatre performances. The environment and acoustics put you on another level. The walls have photos along with comfortable seats where you can have ample legroom provided on every floor. You can enjoy the theatre by having snacks and wine from the bar and cafe on the ground floor.
Vue Edinburgh Omni Center
Located at the Omni shopping centre is a very extensive theatre hall where you can experience various performances, such as opera, dance, musical symphonies, and art exhibitions. It is a 12-screen independent movie hall where you can experience recent blockbusters and other attractions inside the movie hall. In this theatre hall, you can get great food and snacks from the counter in the hall. This theatre hall welcomes every type of family member and has separate movies for little ones and older members. In the 2-3 hours of movies, you can have a great experience with the best quality food.
Cine-world Edinburgh
This is one of the latest movie theatres in Edinburgh, located at Fountain Park, which is also called the home of Edinburgh's only 4DX and IMAX screens and Scotland's Screen X screen, where you can enjoy a 270-degree viewing experience. The giant screens are the best place to watch animated movies and the latest blockbusters. In addition, you can have snacks, freshly popped popcorn, soft drinks, frozen ice drinks, Buskin-Robbins ice cream, and many more. So have a comfy seat with outstanding visual effects while carrying your favourite snacks that make your day more special.
Everyman Cinema Edinburgh
This great movie theatre located at the top of the St. James Quarter retail emporium brings five-star state-of-the art scenes to the city where you can have deluxe seating arrangements. The best part is that you can have soft drinks and hard drinks at the bar and an attached lounge and restaurant where you can have your favourite dishes. You can also enjoy pizza, which will be served to your seat. On the weekends, you can go for the best movie experience, along with great foods that will add a spark to your day-to-day life.
The Lyceum
One of the best theatre houses in Edinburgh, which was built in 1834, has had a great effect on the theatre performed here. This place is quite big with a comfortable seating arrangement that is well furnished and covered with red velvet, along with great leg room on every floor of the house. Once the performances are over, you can have great snacks and drinks. You can have a bar where you can have a great variety of drinks that you can enjoy while watching stage performances. You can have many types of scenes inside, such as modern, retro, and funny, which can give you another mood while you are watching. Great place to visit with family as well as singles to enjoy the exclusive performances in the outstanding decorum.
In conclusion, Edinburgh, Scotland's capital city, is an incredible destination not only for its striking landscapes but also for its vibrant cinema culture. The city offers a myriad of movie theatres, each unique in its aesthetic and historical significance, which curate an array of film genres from international cinema to local art house productions. These theatres provide a truly immersive experience for movie lovers, complete with high-quality sound and visual effects, comfortable seating, and an array of dining options, making the movie experience not just an activity, but an event.
For those visiting or staying in the city, a great way to experience this vibrant cinema culture is by choosing to stay in a serviced apartment in Edinburgh. These accommodations often offer more space, flexibility, and convenience than traditional hotel rooms. By staying in a serviced apartment, visitors can live like a local, taking in Edinburgh's day-to-day life, food, and culture. More importantly, they offer the ease and convenience to access the city's top-rated movie theatres, including the Scotsman Picture House, Cameo Picture House, Dominion Cinema, Odeon, The Film House, Festival Theatre, Vue Edinburgh Omni Center, Cineworld Edinburgh, Everyman Cinema Edinburgh, and The Lyceum.
Therefore, whether you're a cinephile looking to soak up Edinburgh's rich film culture, or simply a traveler seeking to explore the city's diverse offerings, staying in a serviced apartment in Edinburgh provides the perfect base from which to explore these captivating movie theatres.
---
---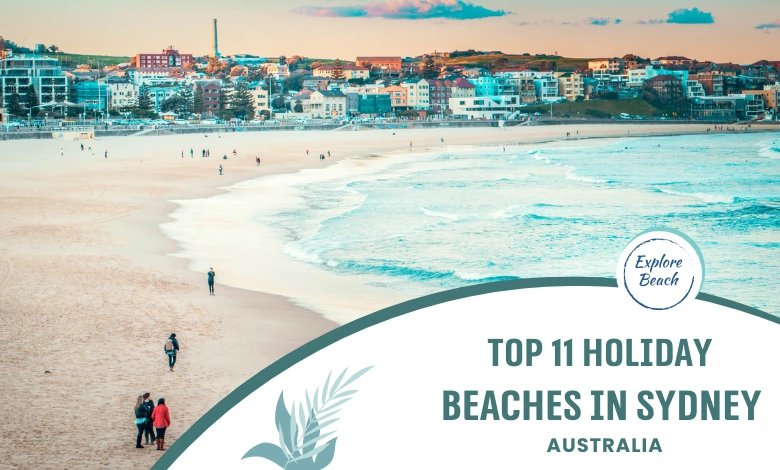 11 Most Famous Beaches in Sydney for Tourists
Are you looking for quiet beaches in Sydney? The city's beaches are popular with tourists because they provide the perfect fusion of everyday excellence. Along with athletic activities, and a relaxed atmosphere, Sydney's Beaches are a fantastic location for sw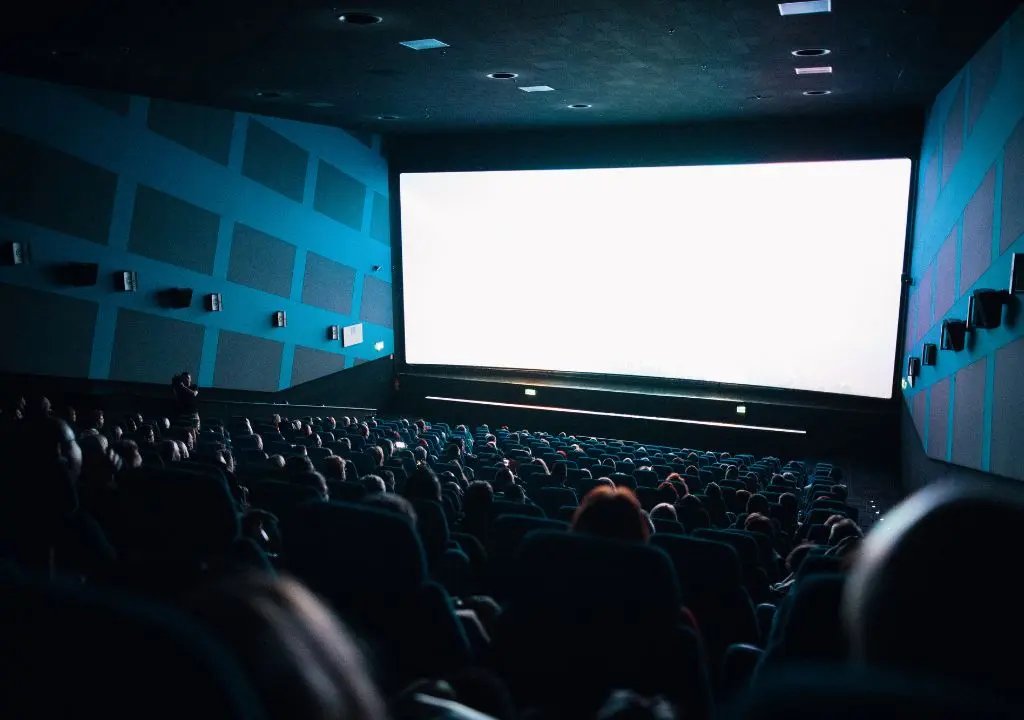 Top 10 Movie Theatres in Leeds for Amazing Movie Experience
The prettiest city in England, Leeds, located on the south bank of the River Aire, is the home to the amazing lineup of celebrities in the leading movie theatres. The giant screens with top-notch facilities and old-school movies with amazing characters are the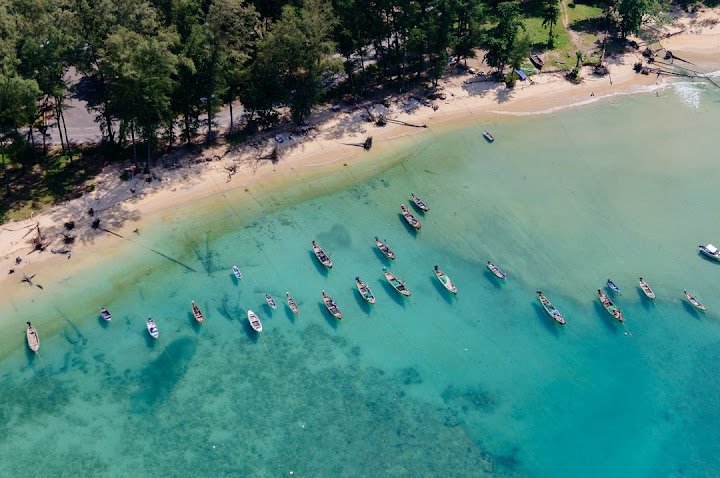 11 Most Popular Beaches in Phuket for Families
Phuket in Thailand is a big draw due to its exotic beaches and the scenery they produce. You will witness millions of tourists visiting this resort coming from almost all countries. There is a Phuket International Airport jam-packed year-round. Beaches in Phuk