Top 10 Movie Theatres in Leeds for Amazing Movie Experience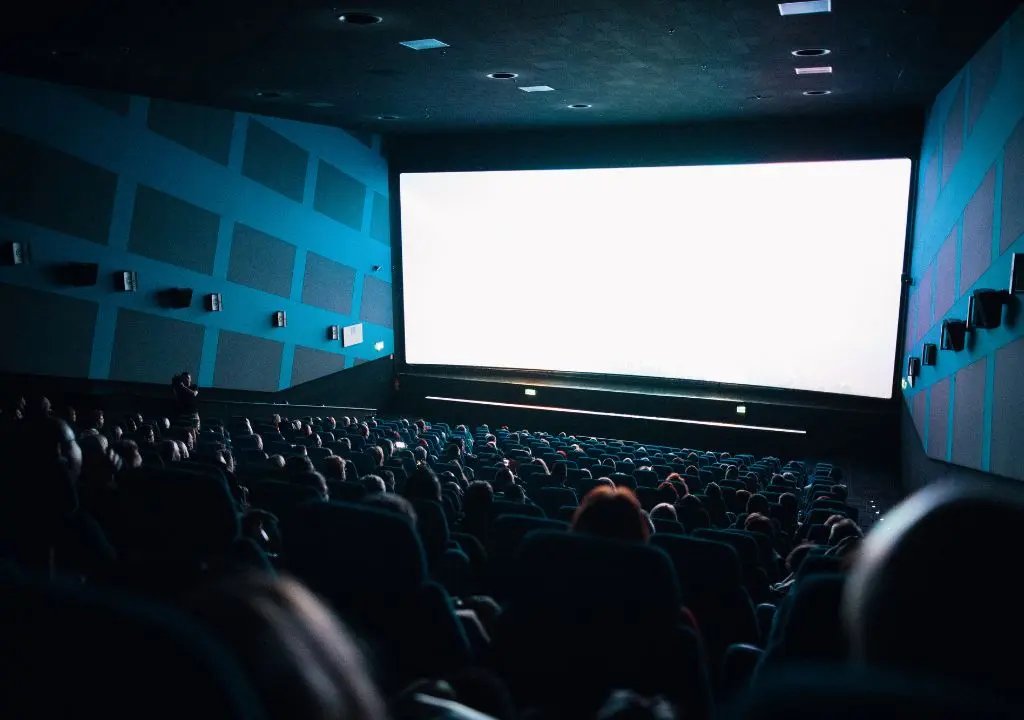 The prettiest city in England, Leeds, located on the south bank of the River Aire, is the home to the amazing lineup of celebrities in the leading movie theatres. The giant screens with top-notch facilities and old-school movies with amazing characters are the highlights of the theatres. In addition, the local landmarks of the theatres in Leeds can help you catch the latest movies. In Leeds' most advanced movie theatres, you can watch everything from independent foreign language films to Hollywood blockbusters. The movie theatres are designed for everyone, with unusual films as well as pure classics. Let us talk about 10 movie theatres in Leeds that will blow your mind with their experiences:
Hyde Park Picture House
Established in 1914, one of the UK's oldest movie theatres is the most welcoming and acclaimed home of cinemas in Leeds. It was recently redeveloped by spending millions of pounds to preserve the most iconic theatre building. The structure has gas lighting, an embellished balcony, and a comfortable red sitting area. The theatre operates 35 mm projectors and has a mini snack booth. The remodified ramped entrances, clean washrooms, and elongated foyer make the place far better for the amazing experiences of young generations. The theatre shows the best award-winning classic cinemas all around the world, along with family films.
Everyman Cinema
You will experience one of the most unique cinema experiences at the Everyman Cinema in Leeds. This theatre shows both mainstream and independent films at the same time. It is called the best Movie Theatres in Leeds due to the luxurious experience from the viewpoint of sofa seating that has been completed with individual footrests, wine coolers, and tables. You can have 600 seats in five separate auditoriums with attached private lounges that can be hired for special events. In addition, the venue has an outdoor terrace where you can enjoy cocktails before or after your movie.
Cineworld Cinema
Once you are in White Rose of South Leeds, never make the mistake of not experiencing the movies at Cineworld Cinema. One of the best theatres in Leeds, offering outstanding Hollywood cinemas and Hindi movies, dubbed and director's cut specials. This is where everyone in a family, like parents with their kids, can go within a family ticket where the little one can experience their type of movies, and parents can enjoy movies while getting a few hours of relaxation. In addition, you can enjoy the exclusive ScreenX in Cineworld cinemas, which is the point of their uniqueness, by having a 270-degree viewing experience, which can make your movie more interesting.
Vue Cinema
You can choose between two of the best Movie Theatres in Leeds, one on Kirkstall Road with ten separate screens, including an IMAX giant screen to capitalise on big movie moments, and another in the city centre with 14 screens well equipped with great sound in ultra-HD to ramp up your excitement. In both the movie theatres, you can go for huge blockbusters and Leeds International Film Festival foreign movies with amazing premium seating spaces padded out with leather, or you can go for a recliner for a more spacious room.
Cottage Road Cinema
Not only in Leeds, but Cottage Road Cinema is also one of the oldest movie theatres in the country, having opened in 1912 as Headingly Picture House. This movie theatre has been running non-stop since its first day, from the silent film era to the era of Hollywood blockbusters. The location is a never-ending movie theatre where the play begins with the National Anthem and ends with the National Anthem every night. In addition, the theatre shows amazing screenings like opera, ballet performances, theatre, and musical events, along with big subtitles. Every six weeks, the theatre hosts special classic film nights, providing the best experience you can have on your movie-going journey.
Odeon Luxe Thorpe Park
Odeon Luxe Thorpe Park is situated at Unit 14, The Springs, Thorpe Park View, Leeds. This can be called a modernised movie theatre at the Thorpe Park Hotel, where you can experience shows while enjoying pizza, hot dogs, ice cream, and other varieties of snacks that you can carry in your seat. In addition, it can serve you some hard drinks based on the movie, along with varieties of soft drinks, beers, and wines. The seats are luxurious, having recliners and wider, ample leg space, making your experience very luxurious and comfortable.
Oak wood Cinema
Oak Wood Cinema is the most social movie theatre in Leeds and is a non-profit organisation established to benefit the local community in Leeds' North East. It is best to watch shows with a mix of mainstream and art-house films on the big screen. However, a unique aspect of the theatre is that during the intermission in the middle of the film, a speaker is brought in to discuss the film, which is a unique concept compared to others. In addition, you can go drinking on the terrace, where they have a licensed bar by not provide any strong drinks. This place is special as it links to the origin of cinema, the first film ever made in 1888 in Roundhay Park.
Ilkley Cinema
The movie theatre, located at 46A Leeds Road, Ilkley, West Yorkshire, features double screenplay independent films highlighted with screenings in the market town of North Leeds. You can enjoy movies by bringing food to your seat so that you can enjoy both the movie and the food. In this theatre, there is a counter called Ilkley Kitchen where you can purchase baked goods along with a cup of barista-special coffee, especially at the midday shows. You can also come with your kids, as Ilkley Cinema offers promotions, especially for kids, to experience club screenings based on the new Disney movies that every kid would adore.
Harewood Luna Cinema
The most amazing movie experience is watching the cinema under the stars. The Harewood Luna Cinema is a stunning landmark in Leeds, which can be a preferable spot in Summer. This cinema spot throws an outstanding trio of films on the big outdoor screen. You can enjoy your movie by having picnics and a blanket, or you can hire a director's chair. In this place, you can also go for a luxurious experience by booking a Luna Special Luxe sofa, where a cosy blanket gives you a VIP experience. For the couples, there are date-night deckchairs with snacks and chocolates.
Palace Picture House
Last but not least, the Leeds Palace Picture House, located at Leeds Industrial Museum, Armley Mills, Canal Road, Armley, Leeds, West Yorkshire, is famous for being one of the smallest cinemas in the country. You can go for the beautiful, smallest, and cosiest movie theatre with 24 comfy seats at the Industrial Museum, which provides the best scenic experience of the local heritage before experiencing the movie within the tiny, cosy seats with 1920s movies. You can bring your child on a movie day during their holidays that includes general movies and provides two educational movies in one. You can take your little one to the theatre for an unbelievable experience.
Conclusion
In conclusion, Leeds, a beautiful city in England, is home to an array of movie theatres that offer not just top-notch cinematic experiences, but also touchstones to the city's cultural heritage and love for film. From the historical charm of Hyde Park Picture House and Cottage Road Cinema, to the modern luxury of Everyman Cinema and Odeon Luxe Thorpe Park, there is a theatre for every taste and preference. The uniqueness of these venues, like Oak Wood Cinema's post-screening discussions and Harewood Luna Cinema's open-air film viewings, make movie-going in Leeds an experience not to be missed.
Additionally, while enjoying these cinematic treats in Leeds, visitors and cinema-goers might find Serviced Apartments Leeds as an ideal accommodation option. Conveniently located, these apartments offer all the comforts of home and provide easy access to these incredible movie theatres. They serve as a fantastic base from which to enjoy the variety of cinematic experiences that the city offers, rounding out an unforgettable stay in this picturesque English city. So, whether you're a fan of independent films, Hollywood blockbusters, or simply looking for a unique cinema experience, Leeds, with its variety of movie theatres and comfortable accommodations, has you covered.
---
---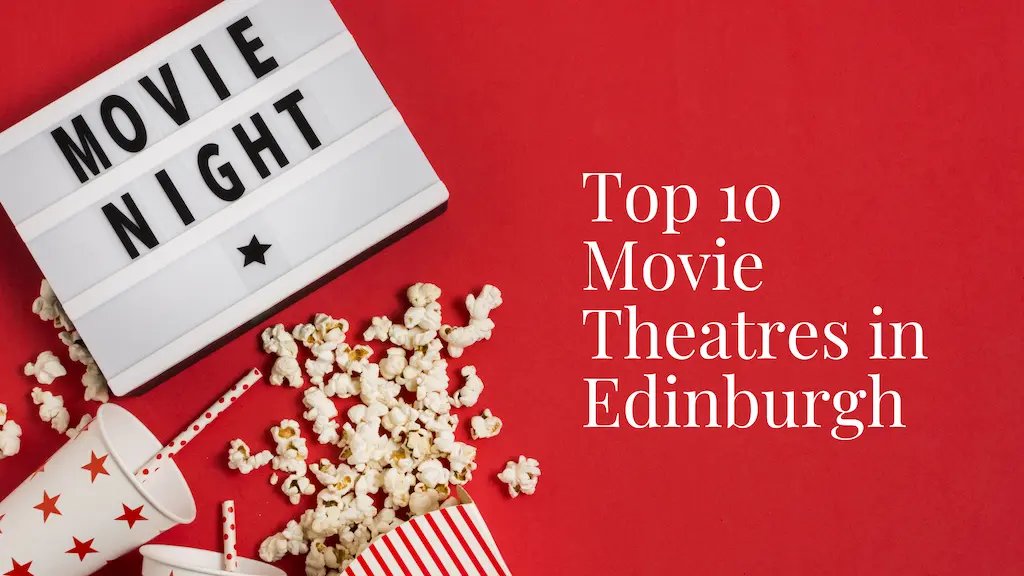 Top 10 Movie Theatres in Edinburgh for Amazing Movie Experience
Edinburgh, the capital city of Scotland, called the second most populous city, is rich in scenic beauty and gives you satisfaction regarding the Edinburgh movie scene, which recalls your memories in the outstanding movie theatres of Edinburgh. Having a cup of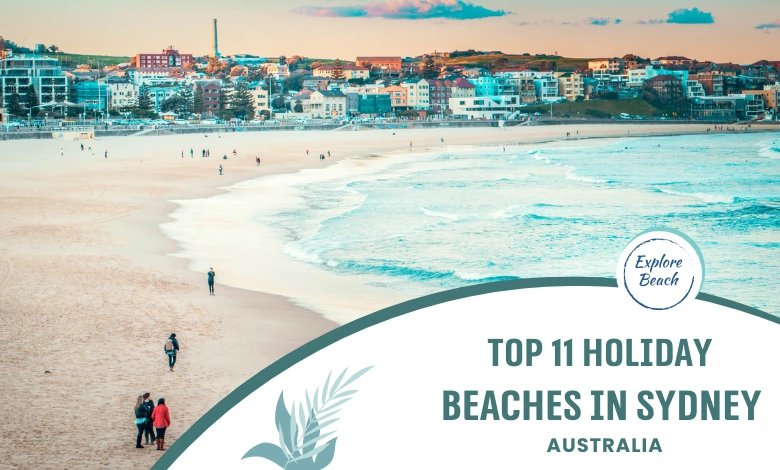 11 Most Famous Beaches in Sydney for Tourists
Are you looking for quiet beaches in Sydney? The city's beaches are popular with tourists because they provide the perfect fusion of everyday excellence. Along with athletic activities, and a relaxed atmosphere, Sydney's Beaches are a fantastic location for sw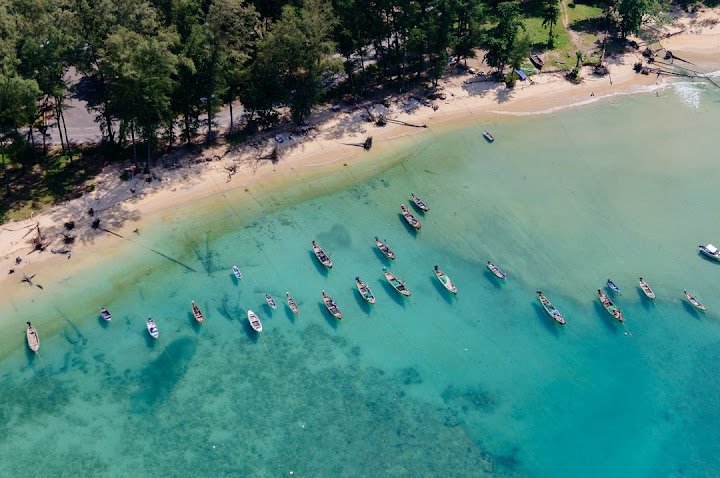 11 Most Popular Beaches in Phuket for Families
Phuket in Thailand is a big draw due to its exotic beaches and the scenery they produce. You will witness millions of tourists visiting this resort coming from almost all countries. There is a Phuket International Airport jam-packed year-round. Beaches in Phuk