Weekend Getaways from Sydney: Top 11 Destinations to Discover
If you are planning for weekend getaways from Sydney, you have come to the right place! Sydney is very popular for its options for weekend getaways. From experiencing great coastlines, green forests, and romantic getaways, Sydney has a place for everyone. Just a short drive can get you to places that are a great escape from the hustle and bustle of the city. Look into the places and include them in your next Sydney weekend getaways.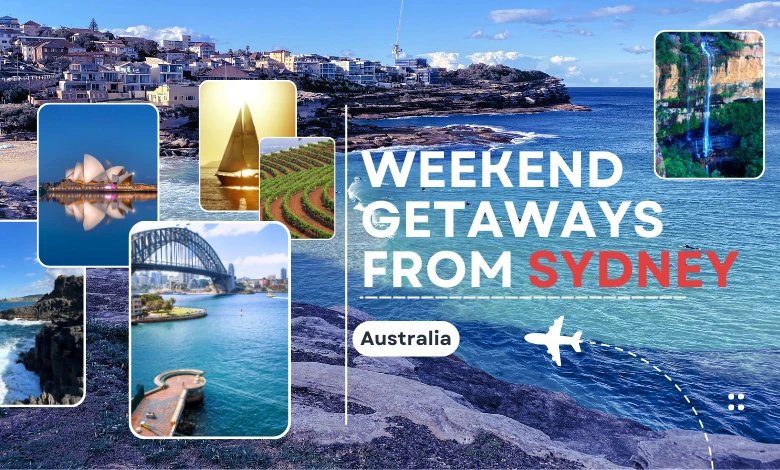 Explore the List of 11 Unique weekend getaways from Sydney, Australia
1. Blue Mountains
This is a rugged region just outside of Sydney, known for its scenery, and hiking trails. On your way there, you may visit the breathtaking natural features. Such as the "Jenolan Caves", "Wentworth Falls", and "the Three Sisters rock formation".
In addition, there are several hiking routes and picturesque vistas. There are quaint villages to explore, like "Leura and Blackheath". The area is well-known for its scenic landscapes, verdant woods, and breathtaking panoramas.
Thus, prompting Sydneysiders to frequent it as a weekend getaway location. You may take a train from "Sydney's Central Station to Katoomba", which takes around two hours, to get to the "Blue Mountains".
2. Hunter Valley
You may drive, ride a train, or a bus to get to "Hunter Valley from Sydney". About two hours drive north of the city is where it is situated. As soon as you arrive, you may tour the several winemakers, and taste local fine wines and exquisite cuisine. Along with enjoying the breathtaking landscape of the region's "rolling hills and vineyards".
Additionally, the Hunter Valley Gardens and Hunter Valley Zoo are also worth exploring. The ancient settlement of Wollombi is also a place of interest here. The Hunter Valley is a wonderful weekend getaway from Sydney because of its laid-back atmosphere amidst beautiful scenery, and top-notch cuisine and wine. Many luxury Serviced Apartments in Sydney can be found here, offering great alternatives for a comfortable stay.
3. Jervis Bay
Hyams Beach, Green Patch Beach, and Booderee National Park are a few of the well-liked attractions. Jervis Bay is a wonderful weekend retreat from Sydney as a result. South of Sydney, in a gorgeous seaside region, is roughly three hours away. You may go there by car, rail, or bus, and then proceed on to Jervis Bay from the adjacent town of Nowra.
One may anticipate seeing some of the world's whitest sand coastlines, crystal-clear seas, and breathtaking coastline vistas. Other possibilities include going snorkelling or scuba diving. You can even go on a whale or dolphin-watching cruise, making it one of the most popular Sydney weekend getaways.
4. Port Stephens
A stunning seaside region called Port Stephens is roughly two hours' drive north of Sydney. For several reasons, it makes a terrific weekend retreat from Sydney. Over 20 gorgeous beaches, ideal for surfing, swimming, and sunbathing, can be found in the area.
Visitors may also explore Tomaree National Park or the Worimi Conservation Lands, along with the area's abundance of hiking and nature paths. The region is home to a large number of fantastic eateries, pubs, and cafés that provide delectable fare including fresh seafood.
5. Kangaroo Valley
This valley is a great place for hiking, riding, or just unwinding in nature. It is surrounded by stunning rolling hills, clear rivers, and rich vegetation.
Approximately two hours southeast of Sydney is where you'll find the lovely valley, along with other attractive communities, like Berry and Kangaroo Valley Village. Tourists may browse local stores, art galleries, and cafés here. You may go directly from the heart of Sydney to Kangaroo Valley by car, rail, or bus.
6. Kiama
From Sydney, you may drive, take the train, or take a bus to Kiama. Here you can then enjoy the town's attractions. Kiama is a wonderful spot to relax and eat and drink since there are so many fantastic dining establishments, cafés, and shopping around.
Approximately two hours' drive south of Sydney, the town is home to several beautiful beaches and coastal landmarks. These include the well-known Kiama Blowhole where saltwater is propelled into the air through a crack in the rocks.
7. Southern Highlands
From Sydney, you may commute by car, take a commuter train, or a coach to the Southern Highlands.
After just a 90 minute commute, you can then enjoy all that the region has to offer. It is a beautiful area around two hours south of Sydney, and it makes for a wonderful weekend break from the metropolis. It is renowned for the beauty of nature.
This features picturesque villages and small towns. These include Bowral, Moss Vale, and Berrima, as well as its undulating hills, clear rivers, and spectacular falls.
8. Mudgee
The magnificent Goulburn River National Park is one of the region's many breathtaking natural attractions. Here tourists may go hiking, fishing, or just to enjoy the scenery. It is one of the most impressive romantic getaways Sydney has to offer.
You may drive, ride the rail, or take a bus from Sydney to Mudgee, which is around a 3.5-hour journey away to the northwest side of the city.
Expect to see a quaint rural community with numerous ancient structures and broad, tree-lined streets. The area's exquisite wines may be sampled at the town's several cellar doors, which are famed for their numerous wineries.
9. Snowy Mountains
This hilly area is roughly a five-hour drive south of Sydney. The region is popular for hiking and outdoor sports in the summer. Also, snowboarding and ski touring in the winter are popular activities.
It's a wonderful place to visit if you love the outdoors, are searching for adventure, or just want to get away from the city. The area is also home to a number of quaint towns and villages.
These include Jindabyne and Cooma which provide a variety of lodging options, eating establishments, and pubs. Expect stunning natural beauty, as well as a wide variety of recreational activities.
10. Central Coast
For those seeking to get away from the city and spend a weekend by the sea, the Central Coast is a well-liked getaway. The area is roughly an hour and a half north of Sydney and is accessible by car, rail, or bus line.
It is noted for its magnificent coastline, laid-back coastal way of life, and inviting beaches. Additionally, Terrigal, Avoca Beach, and The Entrance are just a few of the picturesque towns and villages in the area. Here tourists may go swimming, and surfing.
You may just lie on the beach and unwind as well. You also have access to a booming restaurant, café, and winery sector. There are several excellent eateries spread out around the area.
11. Barrington Tops
It is famous for its breathtaking natural beauty and a plethora of fauna. This location called Barrington Tops is around 3.5 hours' drive from Sydney. There are several animal species in the region, including kangaroos, wallabies, and lyrebirds.
There are several hiking paths in the region that give breathtaking views of the surroundings. While passing through old rainforests, untamed rivers, and harsh mountains. It is one of the most romantic getaways Sydney has to offer.
You need to look no further than serviced apartments by TheSqua.re if you're searching for a convenient and pleasant place to stay. These contemporary and chic apartments are centrally located. Include everything you could need for a relaxing and delightful stay. They also offer fully furnished kitchens, free Wi-Fi, and comfy matters
With easy access to all of the city's greatest attractions, including museums, galleries, restaurants, and shopping, the location is also unparalleled. For your next visit to the city, TheSqua.re is the ideal option because of the unrivalled blend of comfort, convenience, and style. They are also highly affordable for tourists to the area.
These weekend getaways from Sydney encompass breathtaking landscapes, delightful towns, and exhilarating outdoor adventures located within close proximity to the city. Relax and forge indelible memories during your Sydney retreat.
---
---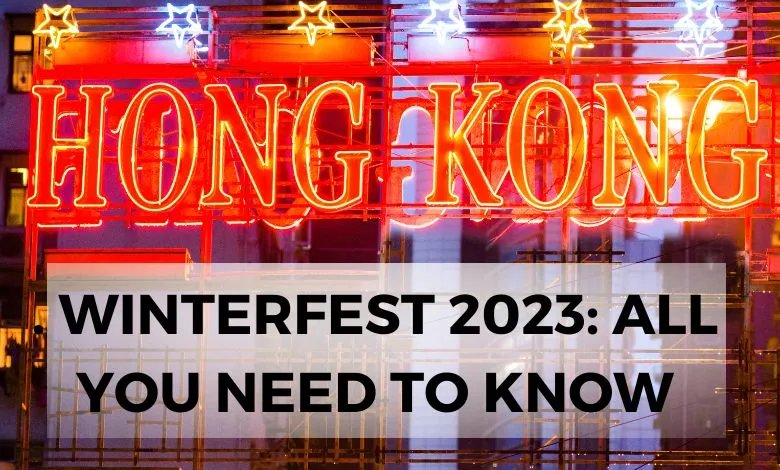 Hong Kong WinterFest 2023: All you need to know
Mugdha Kilnake
23 Aug 2023
Hong Kong WinterFest 2023 is one of the most anticipated celebrations in the country. A grand festival that transforms the city into a winter wonderland with dazzling lights. It usually takes place in the months leading up to Christmas and continues until the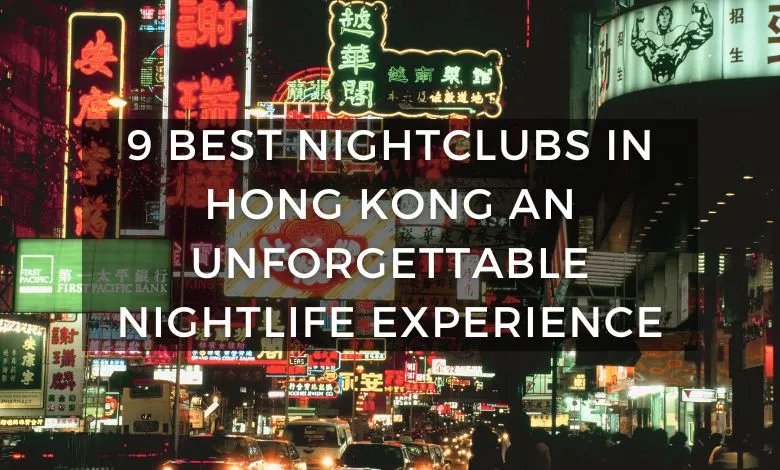 9 Best Nightclubs in Hong Kong an Unforgettable Nightlife Experience
Mugdha Kilnake
18 Aug 2023
Compared to most Asian cities, there is a wider selection of nightclubs in Hong Kong. No matter how fast-paced and dynamic Hong Kong is by the morning, everything is cranked up a level after the sun sets due to the city's international atmosphere, youthful att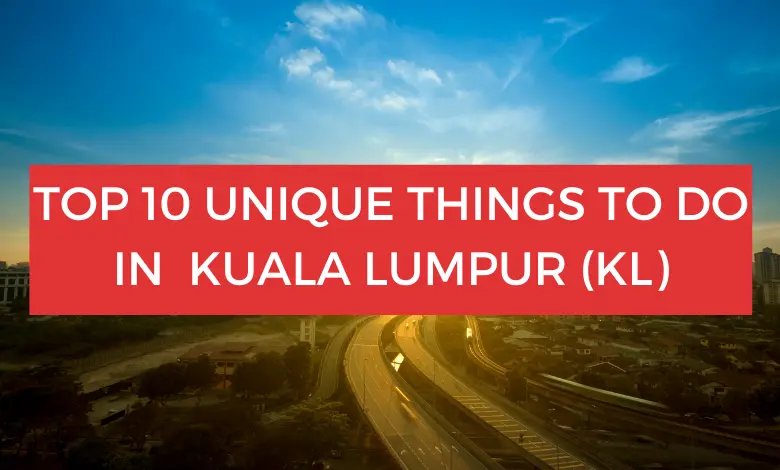 Top 10 Unique Things to Do in Kuala Lumpur (KL)
Mugdha Kilnake
05 Aug 2023
A visit to Kuala Lumpur is like a visit to the pulsating heart of Malaysia, a city that lives on variety, contrast, and a never-ending spirit of creativity. Kuala Lumpur, or KL as it is often called, is not your usual city. It is a lively tapestry of cultural