5 Essential Hong Kong Travel Tips & Advice
---
If you're travelling to Hong Kong for the first time it can be daunting, as it would be if you were travelling to any major, unfamiliar city. However, it's worth bearing in mind that this city is busier than most, it is in fact the fourth most densely populated area in the world.
It also has the most skyscrapers on the planet and these seemingly endless rows of tall buildings can disorientate even the most experienced of city travellers.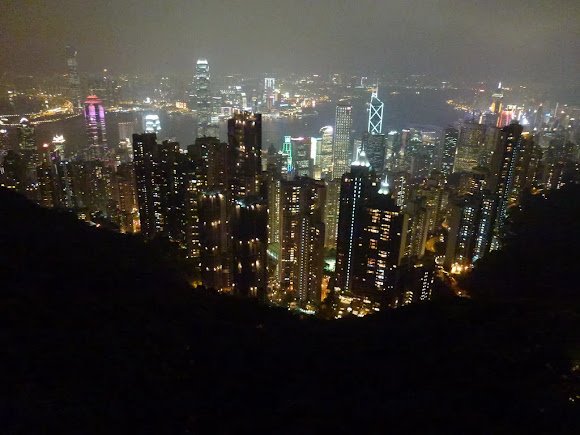 Hong Kong Travel Tips & Advice
Fortunately Hong Kong is also one of the most developed countries in the world. Getting around will be the least of your worries thanks to the well maintained and highly efficient public transportation system.
Also Read: Top 10 Hong Kong Attractions & Travel Guide
As with any new destination, there are still things to know when travelling to Hong Kong. It's always worth finding out as much information as possible before your departure.
Here are the 5 Hong Kong Travel Tips and Advice That You Must Know in 2021
1. Use the Airport Express
The first piece of advice applies as soon as you arrive in the country. This is by far the easiest way to get to the city as the train terminal is directly in front of you as you clear customs. The journey is under 25 minutes and will take you right through to Kowloon and Hong Kong Island.
Tickets are available at the airport but the queues may be long, so take heed of this second tip. Buy your tickets online before your arrival. You'll skip the queues and also save 30% on the ticket price.
2. Get an Octopus Card at the Airport
Again, this is another tip to make travelling round the city far easier from the minute you arrive. An Octopus card is very much like a pre-paid debit card which you top up. Instead of having to findi cash to pay for MTR tickets you can simply run your Octopus card over the reader and the fare is deducted.
[caption id="attachment_4097" align="aligncenter" width="510"]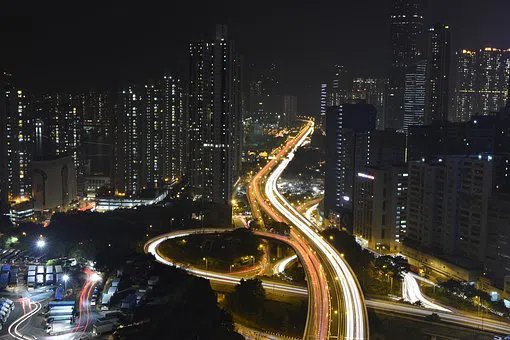 Hong Kong Skyline[/caption]
If you're from the UK it works very much like an Oyster card and allows you to travel on public transportation systems such as the MTR, Ferries and Trams. Unlike the Oyster card, however, the Octopus card can also be used in McDonald's and 7-Eleven stores.
3. Use the MTR and Google Maps
You might not have any problems figuring out where to go in Hong Kong, but you might worry about how to get there. You needn't worry at all.
The MTR will get you practically everywhere you want to go in Hong Kong. It's super reliable, super clean and super easy to navigate. Use Google Maps for travel too.
Simply enter your departure and destination stations and it will show you exactly how to get there. Not only that, it will also show you what exit to use upon arrival.
4. Take an Umbrella
Hong Kong is hot and humid. You may leave your accommodation in the morning in bright sunshine and you'll be forgiven if you believe that is how it is going to stay all day, but you'll probably be wrong. Hong Kong is also rainy, very rainy.
The best way to accurately describe the weather in Hong Kong is unpredictable. Even checking the weather forecast at the beginning of the day won't help you. Between June and September it will rain a lot, that much is guaranteed. Always be prepared for it. If you arrive in Hong Kong without an umbrella there are plenty of places to buy one when you're there.
5. Rent an Apartment
Travelling round a city is tiring. Even travelling around a city where the transport system is as efficient and clean as Hong Kong's can leave you feeling exhausted. The humidity and the rain can also leave you feeling a bit sticky too. Coming back at the end of the day to a single room in a hotel does not appeal, especially if there's more than one of you in the room.
Instead, consider short term rentals in Hong Kong, apartments such as those offered by thesqua.re. Not only do they afford you a little more space and comfort, they can also be found in some of the most central places, such as Kowloon, Central and Happy Valley.
If you are worried about cost, consider this. Hong Kong is a very expensive city to stay in anyway, there's no hiding that. Eating out for every meal, every day is going to cost you a small fortune, unavoidable if you are staying in a hotel.
In an apartment, however, you have the facilities to make as many meals as you like at home, a much cheaper way to sustain yourself for the busy days ahead.
---
---
Leave a Reply
Your email address will not be published. Required fields are marked *