What You Need to See in the SF Museum of Modern Art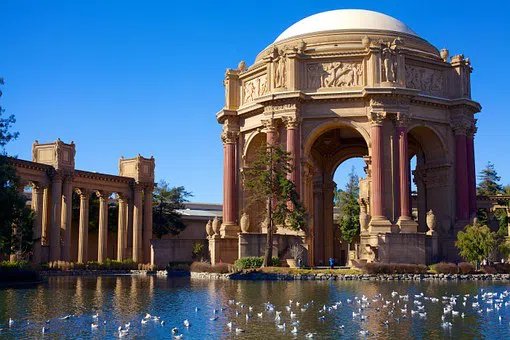 San Francisco is the kind of city where you would expect to find a world respected museum of modern art, and the San Francisco Museum of Modern Art (SFMOMA) certainly doesn't disappoint.
The museum was first established in 1935, minus the word 'modern' in its title. For the first sixty years of its life, it led a fairly low key existence, based in the San Francisco Civic Centre and only hosting 36 permanent pieces, donated by someone who was to become a long term benefactor, Albert Bender.
Later on, the museum acquired a photography collection, in doing so becoming one of the first institutions to recognise photography as an art form. It was also where Jackson Pollock held his first ever exhibition.
The innovative museum moved to its current location in the SOMA district in 1995, the building designed by Canton Ticino, a prominent Swiss architect, having already naturally assumed its SFMOMA name over a number of years.
It acquired work by more and more prominent artists, such as Andy Warhol and Magritte, then Jasper Johns, Francis Bacon and Mark Rothko.
Things to see at SFMOMA in 2019
There's so much going on at SFMOMA in 2019 that you'll need local San Francisco Accommodation just to have time to see it all. Luckily, furnished apartments in San Francisco are available from thesqua.re, some within close proximity to SFMOMA.
Andy Warhol - From A to B and Back
SFMOMA is the only place on the West Coast where you can see this exhibition from the acclaimed artist in 2019. From A to B and Back covers the full 40 years of the artist's career and spreads over three entire floors of the museum with over 300 works.
As with the man himself, the works vary wildly, with a plethora of genres covered. These include paintings and photographs, as you would expect, but also graphic work and sketches as well as his film and TV work.
Although originally from Pittsburgh and spending most of his life living in New York City, Warhol is celebrated in this exhibition as a truly great and majorly influential American artist.
JR - The Chronicles of San Francisco
This is a truly local exhibition. It features the work of JR, an artist who set up recording facilities in twenty-two locations around the city. In them, he filmed almost 1,200 local people.
The final piece has seen JR put together a huge digital mural, which celebrates the diversity of the city through the range of anonymous faces that you'll pass every single day.
JR is a French artist but this exhibition is a fantastic reflection on everyday life in San Francisco. Best of all, there's no entry fee. It's open to the public and completely free.
Suzanne Lacy - We Are Here
Socially engaged art is all the rage these days and Los Angeles based Suzanne Lacy is a well-renowned pioneer of it.
We Are Here is a retrospective look at the artist's complete works, from her early forays into feminist art through to the immersive video installations that have been a staple of her later works.
Across the street from the SFMOMA, you can continue your journey through the work of Suzanne Lacy and other artists at the Yerba Buena Center for the Arts.
Snap + Share: Transmitting Photographs from Mail Art to Social Networks
Something we can certainly all relate to from our everyday lives. It's no secret that photographs are no longer something you take at a birthday party, wedding or a special occasion. Photographs, constant photographs, have become something that is ingrained in our every day lives as has the inevitable sharing of them.
This exhibition doesn't look into the actual photographs that we take, it looks more into the act itself of sending and sharing pictures with our friends and colleagues.
Highlights of the show include the first ever photograph sent by phone, as well as visitors being part of a meme making project, as long as you accept the invite from David Horowitz to be pictured with your head in a freezer!
Barbara Stauffacher Solomon
This is an artist who is usually well known for large scale supergraphics, like the work on display at The Sea Ranch in Northern California.
The display coming up at SFMOMA is on a much smaller scale, in many cases in a hand-held scale. including drawings and illustrations that have been included in her recent art books.
The work can be found on display at the Architecture & Design gallery located on the third floor.
---
---
Top 12 Theatres in Singapore for the Best Movie Experience
Singapore is a bustling metropolis noted for its rich cultural tapestry. The city has a thriving film industry that caters to a wide range of tastes and inclinations. Moviegoers in the Lion City have the opportunity to see films in world-class theatres. These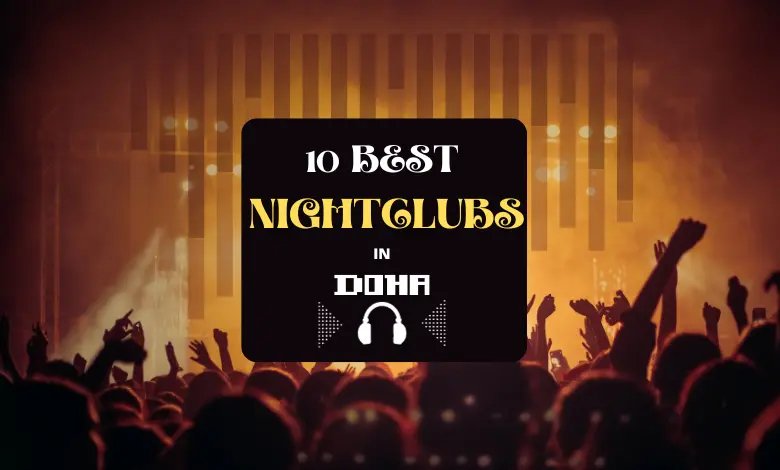 10 of the Best Nightclubs in Doha to Check Out
Abhishek Kapoor
19 Oct 2023
Doha, the crown jewel of Qatar is a luxurious destination for party animals worldwide. As the sun kisses goodbye beneath the dazzling skyline, the city gets alive with a pulsating beat. The night clubs in Doha create an electrifying atmosphere. Encouraging ev